« Lego Tactical Assault Squad Cafe:
|
Main
|
Daily Tech News 5 August 2021 »
August 04, 2021
Wednesday Overnight Open Thread (8/4/21)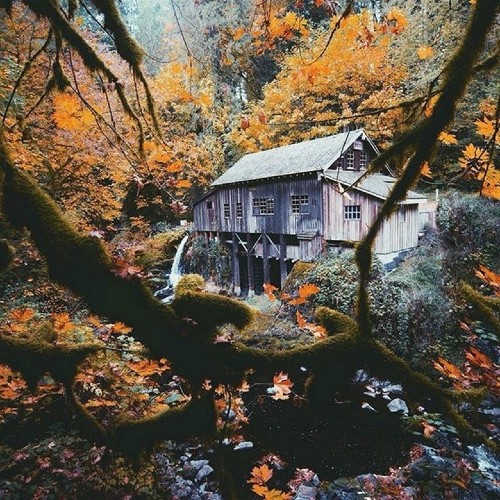 ***
The Quotes of The Day
Quote I

Isn't it the moment of most profound doubt that gives birth to new certainties? Perhaps hopelessness is the very soil that nourishes human hope; perhaps one could never find sense in life without first experiencing its absurdity. Vaclav Havel
Quote II

Music is a moral law. It gives soul to the universe, wings to the mind, flight to the imagination, and charm and gaiety to life and to everything. Plato
Quote III

I think being a writer is recognizing in the publication cycle there's going to be a lot of unpaid labor and how to protect yourself so that you can actually still write, and have a life and have something left for you, which I think has become increasingly hard for all of us. To have anything left. Author, Kate Zambreno
Quote IV

"Freedom is indivisible. As soon as one starts to restrict it, one enters upon a decline on which it is difficult to stop." Economist Ludwig von Mises
Quote V

"There's a long history in this country of people needing to show their papers. During slavery, post-slavery, as recent as—you know what immigrant population has to go through here. We heard [former President Donald] Trump with the birth certificate nonsense. Here we want to make sure that we are not doing anything that would further create a barrier for residents of Boston or disproportionally impact BIPOC communities." Boston Acting Mayor Kim Janey
Quote VI

If I were in charge, I'd turn the entire planet against China and make them beg for mercy, even if it meant getting into bed with every piece of shit tyrant, dictator, kleptocrat or miscreant on Earth. Matthew Noto
Quote VII

"What they're doing to him isn't right for anybody, whether he's my brother or anybody's brother. He's 81 years old. Leave him alone." Vincent Lidstone, 77, of Lafayette, Georgia.
***

Florida Gov. Ron DeSantis is Da Man!
***

A hard case of Not In My Back Yard. Poor woman just feels so powerless.

SIOUX FALLS, S.D. (AP) — Crowds of bikers are rumbling their way towards South Dakota's Black Hills this week, raising fears that COVID-19 infections will be unleashed among the 700,000 people expected to show up at the Sturgis Motorcycle Rally.

The rally, which starts Friday, has become a haven for those eager to escape coronavirus precautions. Last year, the rally hardly slowed down, with roughly 460,000 people attending. Masks were mostly ditched as bikers crowded into bars, tattoo parlors and rock shows, offering a lesson in how massive gatherings could spread waves of the virus across the country.

The city of Sturgis, usually a sleepy community of under 7,000, tried to tamp things down last year, canceling most city-sponsored events and promotion, but hordes of bikers showed up anyway.

"The rally is a behemoth, and you cannot stop it," said Carol Fellner, a local who worried that this year's event would cause a fresh outbreak of cases. "I feel absolutely powerless."

This year, the city is embracing the crowds. Republican Gov. Kristi Noem has given the rally her blessing and will appear in a charity ride. The event is a boon for tourism, powering over $800 million in sales, according to the state Department of Tourism.
A couple of quick guesses here on my part:
1) The motorcycle rally has been going on longer than Carol has been a resident;
2) She's too cheap to leave Sturgis for a week;
3) You could substitute the name Karen for Carol and she would answer to it.
***

Before you get off my lawn, you better not piss on it.

Some people take the states of their front lawns incredibly seriously — to the point where they'll scream at any cute dog who dares to slow down and sniff the grass.

It can be (rightfully) argued that doggies mean no harm when they make yellow patches, but humans know better... most of us, anyway.

Police in London, Ontario, are seeking the public's assistance with a "Dangerous Operation causing Bodily Harm" investigation after a 38-year-old man hit one of his neighbours with his car.
***

Clashing over masks keeps getting interesting. Judge boots commissioner out of meeting for refusing to wear a face diaper.
Dallas County Commissioner J.J. Koch escorted out of meeting after refusing to wear a mask
Koch's attorneys said he planned to sue Clay Jenkins over the removal, and that he should follow rules set by Republican Gov. Greg Abbott
***

Honestly, I've never had these birds at my house.

Five parrots separated at UK zoo after encouraging each other to swear at guests

"We are quite used to parrots swearing, but we've never had five at the same time," the centre's chief executive, Steve Nichols, told AP.

"Most parrots clam up outside, but for some reason these five relish it."
***
Not even the USA winning the gold for all-around gymnastics lifted the ratings for the 2020 Woke Olympics anywhere close to respectable territory.

"NBC said Friday that Thursday's primetime coverage of the Tokyo Summer Olympics averaged a 10.8 rating and 19.5 million viewers across all of its platforms, down 43% in ratings and 41% in viewership from the comparable night of the Rio Games in 2016 (18.9, 33.0M)," Sports Media Watch reported. "Versus the most recent Olympics, the Pyeongchang Winter Games three years ago, ratings fell 5% and viewership 1% from an 11.4 and 19.3 million."
***

Good luck Congressman. California Republican Devin Nunes is suing cable news network MSNBC over an attack from their star host Rachel Maddow.

Per the NY Post Nunes 'claims Maddow and MSNBC have shown "hostility, hatred, extreme bias, spite and ill-will" in their coverage of him, the suit says'

Nunes says in the lawsuit she target him because he's "the most prominent skeptic in Congress of Maddow's marquee news narrative from 2017 to 2019: that the Trump campaign colluded with Russians to hack the 2016 presidential elections."
***
***

The wonderful thing about US Commie leftists? They wave their magic wands and all of societal ills are cured. No, just kidding.

Portland city officials "shocked" that no cops want to volunteer for the resurrected gun violence unit
***

Fine dining with Charlie...................
***

What is wrong with this picture? Countries with highest vaccination rates have highest infection rates

A series of graphs compiled by Twitter user @holmenkollin (Corona Realism) document that "the most-vaccinated countries in the world are experiencing a surge in COVID-19 cases, while the least-vaccinated countries are not."

Iceland, Gibraltar, Malta, and Cyprus, for example, have vaccination rates of 90–98% and are experiencing surging virus cases. European countries with high vaccination rates are experiencing increasing infection rates, while those graphs show minimal infection rates among the countries with the lowest vaccination rates.

In Israel, where COVID cases are spiking despite a vaccination rate of 80%, the government is launching a campaign to inoculate its population with a third jab. The vaccines' effectiveness may very well be wearing off after a few months, but doubling down on booster shots may prove counterproductive if something else is at work.
***
The ONT Musical Interlude
Born on this day: 4 Aug 1901
Louis Armstrong, singer, bandleader, trumpet. Had many hits including the 1964 US No.1 'Hello Dolly!', 1968 UK No.1 'What A Wonderful World' plus 'When The Saints Go Marching In', 'Ain't Misbehavin', and 'We Have All the Time in the World.' Died 6th July 1971. via thisdayinmusic.com
Still after all these years, a great song.
&&&
***

Blind? He was hoping for death. Genius Award Winner.

Prior case studies have reported that sex — including the autoerotic variety — "was the immediate preceding activity before a ruptured aneurysm in up to 14 percent of patients," according to clinical neuropsychologist Dr. Amee Baird, author of "Sex in the Brain: How Your Brain Controls Your Sex Life" (Columbia University Press, 2020). The risk of death by sex-induced stroke can be compounded by taking cocaine or Viagra before the act.

The man survived his near-fatal orgasm ordeal and was released from the hospital within two weeks in excellent condition, according to doctors.

However, he should thank his lucky stars he didn't achieve the opposite of a happy ending, as a ruptured brain aneurysm causes "death in 40 percent of cases," Baird reported. Meanwhile, two-thirds of survivors are left with serious neurological deficits.

This isn't the first time someone has suffered a vascular mishap during an act of self-gratification. In 2016, a Bronx hospital worker allegedly died of a heart attack while masturbating to porn at work, according to police sources.
***

This guy understands malicious persecution. Tonight's Feel Good Story of The Day.

Dinesh and Debbie D'Souza will donate $100,000 to a nonprofit fund that will give immediate financial relief to the families of Americans detained for their involvement in the Capitol protest on January 6.

Dozens of Americans who've been arrested and charged have languished in jail for months awaiting trial, denied bail by federal judges as Joe Biden's Justice Department repeatedly seeks pre-trial detention even for nonviolent offenders. Many remain held in a D.C. jail used specifically to house January 6 protesters, creating a class of political prisoners who face an unequal system of justice based on their political views and activity. This group includes veterans, former law enforcement officers, and active military personnel.
***

Tonight's ONT has been brought to you by Utility Vehicles.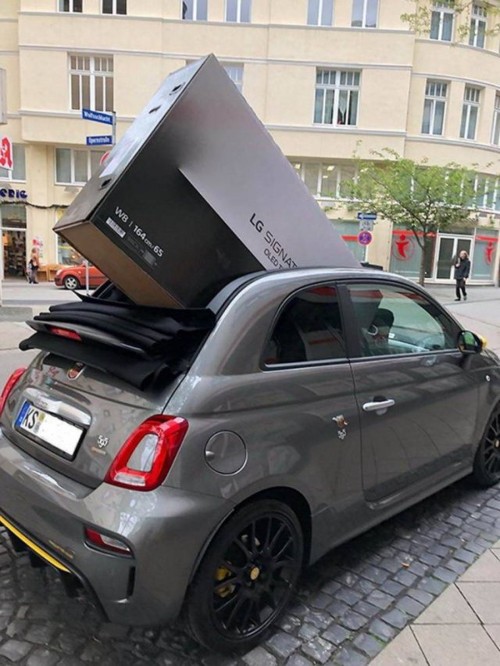 Notice: Posted halfheartedly by the Ace Media Empire and AceCorp, LLC. Whatever.

posted by Misanthropic Humanitarian at
09:45 PM
|
Access Comments