« Lego Tactical Assault Squad Cafe: Justice for Nanook Edition
|
Main
|
Daily Tech News 29 July 2021 »
July 28, 2021
Wednesday Overnight Open Thread (7/28/21)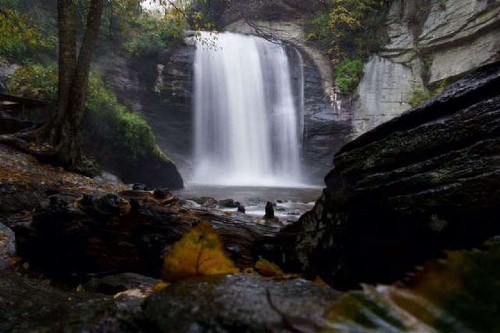 ***
The Quotes of The Day
Quote I

"The more difficult — the loud racists are easy," Glaude said. "The more difficult for us are those who stand silently while they do what they do. The ones who are willing to compromise with them. The ones who are willing to allow them to jeopardize our very way of life. The loud racists are who they are. The question is what are you going to do?"Eddie Glaude Jr.,Professor of African American Studies at Princeton University
Quote II


"People will agree with you only if they already agree with you. You do not change people's minds." Frank Zappa
Quote III

"Heaven goes by favor. If it went by merit, you would stay out and your dog would go in." Mark Twain
Except for my one and only Brittany Spaniel
Quote IV

"If we want to reduce violent crime, if we want to reduce the number of people in our jails, the answer is to stop building more of them. The answer is to make sure that we actually build more hospitals, we pay organizers, we get people mental health care and overall health care, employment, etc. It's to support communities, not throw them away." Rep. Alexandria Ocasio-Cortez (D-NY)
***

Goodbye King of Schlocky products. RIP Ron Popeil, age 86 .
A family source confirmed Ron's passing to TMZ, sharing that he experienced a severe medical emergency on Tuesday before passing away early Wednesday morning at Cedars-Sinai Medical Center in L.A.

The entrepreneur was surrounded by his family at the time of his death.

Throughout his career, Ron created a number of memorable products and starred in multiple infomercials.

He created the famous Showtime Rotisserie & BBQ and coined the well-known catch phrase ever "Set it and Forget it!"

The product earned over $1 BILLION in domestic sales, which shattered other sales records including QVC.
***

Land of the free, home of the brave? It's not looking that way.

Centers for Disease Control and Prevention (CDC) Director Rochelle Walensky suggested that vaccine passport-style systems might be implemented in the United States amid the COVID-19 pandemic.

When asked in a TV interview Wednesday about whether the United States would mandate a European-style "health pass" system for nightclubs or bars, Walensky said, "That may very well be a path forward."
***

People being people. Or to the elite, the worst place in the USA.

There are a lot of contenders, but Lake of the Ozarks might be the worst place in America right now
Thousands of unvaccinated drunken vacationers, Journey cover bands, a bar called Shorty Pants, and roving reporters... what's not to loathe?

I guess all of the burning, looting and murdering in metropolitan areas was just fine and dandy.
***

"Bring your house and share your spouse."

Tee Boi's Swinger Trailer Park will open next year in the southern Louisiana town of Mamou. The property's slogan: "Bring your house and share your spouse." Proprietor David Aucoin says the facility will have fantastic amenities like "a nude pool, a nude yoga stadium, a strip poker hall, and a key party cabana," reports KLFY.com:

The sign for this swingers' community says you have to send a picture of your spouse for approval, but Aucoin says that's just a joke.

"That was more of a joke to kind of ease up the people and just to create a vibe. People went further with it than you can imagine. We've gotten many pictures and many phone calls and many texts, voicemails. It's unreal," he said[…]

Aucoin also says you can choose to live at the trailer park, but he's designed it to operate more like a campground where swingers can come for "party-themed weekends."
***

My gut reaction? If this is such a great idea why isn't the private sector involved? The good old faculty lounge strikes again.

Roads that can charge electric cars or buses while you drive aren't a new concept, but so far the technology has been relatively expensive and inefficient. However, Indiana's Department of Transport (INDOT) has announced that it's testing a new type of cement with embedded magnetized particles that could one day provide efficient, high-speed charging at "standard roadbuilding costs," Autoblog has reported.

With funding from the National Science Foundation (NSF), INDOT has teamed with Purdue University and German company Magment on the project. They'll carry out the research in three phases, first testing if the magnetized cement (called "magment," naturally) will work in the lab, then trying it out on a quarter-mile section of road.
***
I identify as someone who doesn't give a flying fuck. Legal names on diplomas make trans students unsafe, petition argues

Despite a University of Washington policy that enables students to choose a preferred first, middle, and last name for display on class rosters and ID cards, there is now a student petition demanding the school allow transgender students to use their "chosen" names on diplomas.

Though having a stated graduation date of spring 2021, PhD candidate and instructor Vern Harner started the July 8 petition, which now has over 30,000 signatures.

In the petition, Harner acknowledges that while UW "supports trans students in many ways," not allowing students the option of displaying their chosen names on their diploma is "not only an equity issue but a safety issue for trans individuals."
***
Maybe you can earn millions like the Coke-addled First Mistake Son.

***

Feelings, nothing more than feelings. Study calls for end to 'rough fish' pejorative and the paradigm that created it

From art to religion to land use, much of what is deemed valuable in the United States was shaped centuries ago by the white male perspective. Fish, it turns out, are no exception.

A study published in Fisheries Magazine, a journal of the American Fisheries Society, explores how colonialist attitudes toward native fishes were rooted in elements of racism and sexism. It describes how those attitudes continue to shape fisheries management today, often to the detriment of native fishes.
What a wise use of tax dollars by the University of California. Perhaps we should start calling the encampments of "Urban Outdoorsmen" in the greater Metro areas of California "Rough People". Perhaps something will be done to alleviate their attitudes.
***
The ONT Musical Interlude
Born on this day: 1943 - Rick Wright Richard Wright keyboards, vocals, Pink Floyd (1973 US No.1 & UK No.2 album The Dark Side Of The Moon, spent a record breaking 741 weeks on the US chart. 1979 UK and US No.1 single 'Another Brick In The Wall (Part 2)'. Wright died on 15th Sept 2008 aged 65 from cancer. Wright appeared on the groups first album, The Piper at the Gates of Dawn, in 1967 alongside Syd Barrett, Roger Waters and Nick Mason. via thisdayinmusic.com
***

Day care? Never heard of it. Genius Award Winner.

A North Carolina woman is accused of taking her 7-month-old son to a break-in, where she was found with a number of items and pills, a sheriff's deputy said.

Deputy Robert Watson of the McDowell County Sheriff's Office said multiple charges were filed against Jenny Annette Skidmore Reel, 28, of Marion, including breaking and entering and child abuse, news outlets reported.

According to the sheriff's office, deputies responded to a home in Marion on June 21 after a report of a break-in. The sheriff's office said deputies found Reel at the scene and found she had stolen medication, a power saw, coins, knives, socks and jewelry. Deputies say she had her son with her, and she had pills in her possession, the sheriff's office said.
***

Offering good looking food and employment for those less fortunate. Tonight's Feel Good Story of The Day.

Jordyn's Deli in Falling Waters is a special kind of eatery that supports special needs employment.

In a recent Facebook post, the restaurant posted photos of the new bench they built for an employee named Angelina who desired to be a cook.

"When life gives you lemons, you make lemonade," they wrote.
***

Tonight's ONT has been brought to you by Display Awareness.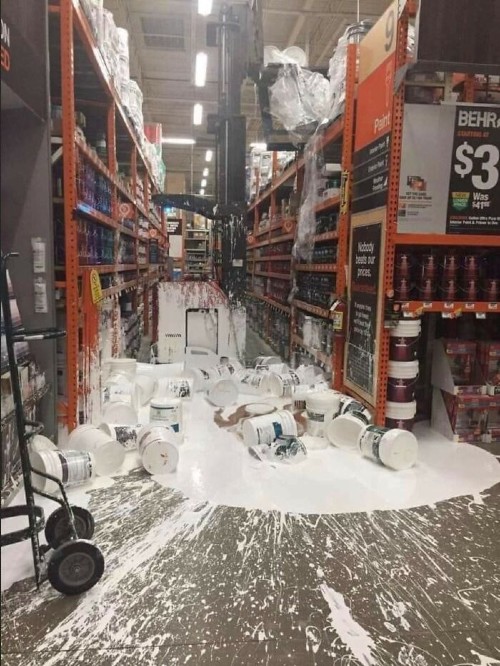 Notice: Posted with permission by the Ace Media Empire, AceCorp, LLC. and the Dynamic Dental Insurance Company. The ONT proudly made in the USA with a huge carbon footprint.

posted by Misanthropic Humanitarian at
10:00 PM
|
Access Comments