« Incredible: Hunter Biden to Meet Personally, Face-to-Face, from the "Art Buyers" Who Are Supposed to Remain Anonymous;
Jen Psaki Says That Hunter Must Be Permitted to Pursue His "Professions and Passions"
|
Main
|
Lego Tactical Assault Squad Cafe: Teaching a Broken-Winged Eagle to Fly Again »
July 22, 2021
Quick Hits: I Would Have Gotten Away With It, Too, If Not For You Meddling Government-Paid Agent Provacateurs Edition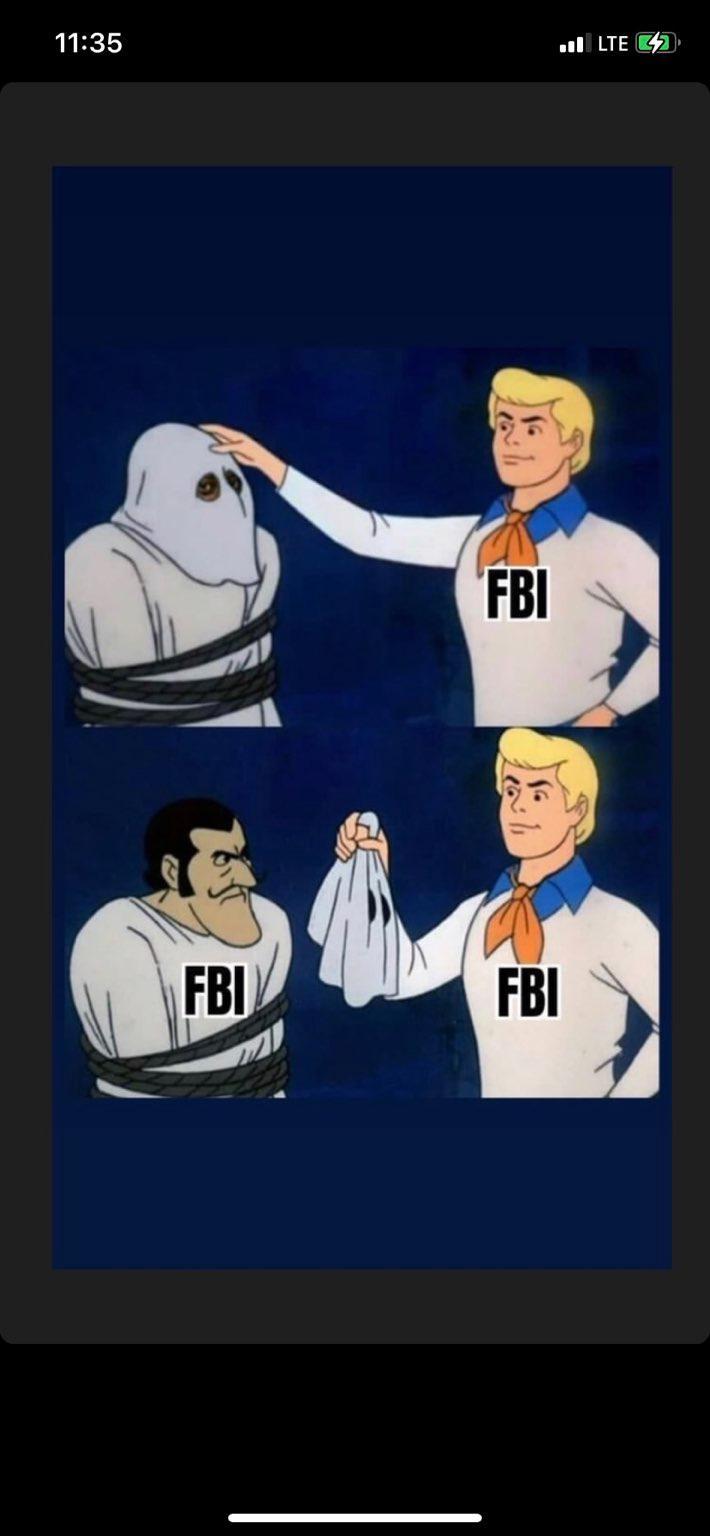 At The American Thinker: Growing Evidence of an Antifa-FBI Coalition.
Prior to Jan. 6, Trump supporters had held dozens of mass rallies without burning cities or murdering people. This was a major embarrassment for the Deep State. Media coverage of the Jan. 6 event has been largely successful in minimizing that embarrassment. This was a major Deep State coup and the planning and execution of this "insurrection" reveal a disturbing relationship between the government and radical groups. The FBI did not only fail to adequately prevent the disturbance, they appear to have actively facilitated it. The FBI and radical leftists are branches of the Deep State.

The FBI has a history of instigating terrorist plots that they thwart with great fanfare. This is not a conspiracy theory.

The New York Times has reported there have been twenty terrorist plots against the U.S. Three of those plots were real; the other 17 were created -- and then stopped -- by the FBI.
Read the whole thing.
@JackPosobiec

The lead FBI agent on the October 2020 Whitmer sting operation nearly beat his wife to death after taking her to a swinger party

This is where we're at
In case you missed it in J.J. Sefton's morning report: An Alzheimer caregiver website recommends ice cream to improve the mood and to calm down Alzheimer's patients.
Ice cream. It takes all of your worries away. It is soothing and delicious, and personable: everyone has a favorite flavor! Ice cream brings people with dementia to happier, warmer times when the treat was shared with friends and loved ones at special, joyous occasions. Ice cream has the power to immediately elicit soothing feelings at the very first taste of a single spoon-full. It erases all the negative feel ings related to the frustration and continues to stimulate pleasure receptors in the brain with every new scoop. And dementia (here is the best part!) allows one to fully enjoy the treat, with no concerns for calories, weight gain or dietary needs, completely guilt free! For people with dementia, ice cream is far more effective and safe than Prozac, or any other "happy" drug on the market!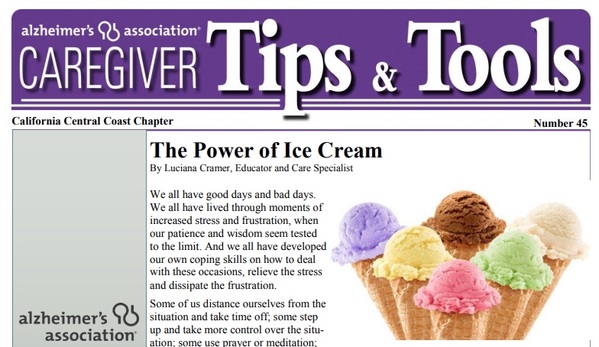 The American Thinker has previously pointed out that outburts of anger are often seen in dementia patients, due to their frustration at not being able to remember simple facts or to organize their thoughts coherently.
Those of Joe Biden's public behaviors that align with classic dementia symptoms are escalating. In the past few days, he strongly exhibited two symptoms: A type of belligerence that's a cover-up for confusion and memory loss and a paranoid fear of those in charge of him.

I used to spend a lot of time in the company of doctors. What always fascinated me were the tales they told of dealing with patients with early-stage dementia. The most interesting point they made was that elderly people, so as not to lose face or admit their own fears, are superb at deflecting the questions aimed at assessing their cognitive skills and memory.
Come on, man! You ain't black! You dog-faced pony-soldier!
You know, the thing!
Champagne Socialist Alexandria Donkey-Chompers helps reduce costs by repeatedly parking illegally.
Pay for a garage, c***.
Spencer Lindquist at The Federalist points out that just months ago, Liz "Stunning and Brave" Cheney criticized Pelosi for talking about barring Republicans she didn't like from her "inquiry."
Cheney's support comes just months after she criticized the speaker, saying Pelosi has "no business determining which Republicans sit on committees," adding that such a move "sets a dangerous precedent for this institution."
Now, of course, Cheney has changed her mind and now claims that The Constitution Itself demands that Pelosi kick out anyone who isn't going to sing from the leftwing propaganda hymnal.
Why?
Well, you see this going on all over the neocon "right:" Now that they've been smoked out as Liberals Who Just Like War and Corporations, and now that they see their political/grifter futures conning the rubes of the right are quite limited, they're increasingly brazen about almost coming right out and admitting they're simply straight-ticket-voting partisan liberal Democrats.
They don't quite admit it, because they know they have no future in the leftwing media, or as Democrat politicians, either. They know their grift requires them to be "Republican Truth-Tellers" who are paid by leftwing media outlets and leftwing billionaire donors.
But they're just increasingly brazen about doing things that make their true political alignment clear, while continuing to lie about it when asked.
Fleebagger claims she would have worn a mask on her chartered (who chartered it?) jet, if she had only known about the super-secret Delta variant that no one at all in media or government has been endlessly not talking about for two months.
Karen did a lot of virtue-signaling about masks for someone who just participated in a maskless super-spreader (anti-democratic) political stunt:
TRUST THE REGIME, CITIZEN SUBJECT:
Noted "libertarian" S.E. Cupp attacks Eric Clapton for refusing to allow vaccination discrimination at his concerts:
Protein Wisdom has the emphasis wrong here, I think. Yes of course, she's another fake True Con grifter. But specifically she was supposed to be a "libertarian."
"Libertarian" was/is mostly a euphemism for "strident progressive who can't make it in the crowded leftwing media and so seeks to grift in the right-leaning media."
As we continue to see, the fake grifter "libertarians" like AllahPundit, S.E. Cupp, Julian Sanchez, and the rest of the leftwingers-pretending-to-be-libertarians are steadfast, increasingly venomous and thuggish defenders of authoritarian control and authoritarian punishment for anyone who dissents from The Regime.

They will turn your boys into girls. Girls are more amenable to group pressure. And to knuckling under authority. Boys have a tendency to turn to criminality and outlawery -- which is a terrible, terrible trait that is destructive to society.
Until it's not, anymore.
That last one via Ethan Van Sciver's launch stream for Billy Tucci's "Shi" omnibus.
But.
The.
Tweets.

posted by Ace at
06:09 PM
|
Access Comments