« Lego Tactical Assault Squad Cafe: Teaching a Broken-Winged Eagle to Fly Again
|
Main
|
Daily Tech News 23 July 2021 »
July 22, 2021
Thursday Overnight Open Thread – 07/22/2021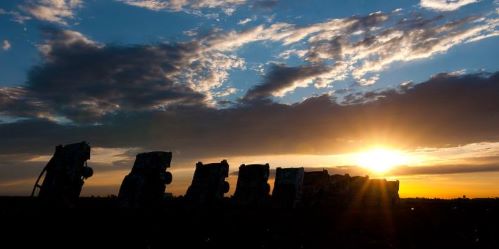 *****
CADILLAC RANCH
While getting your kicks on Route 66, did any of y'all ever check out the Cadillac Ranch in Amarillo?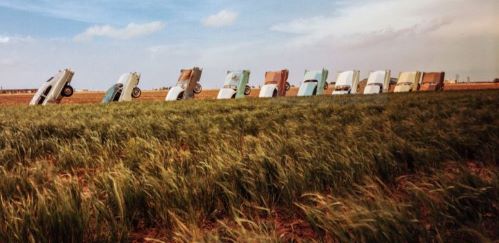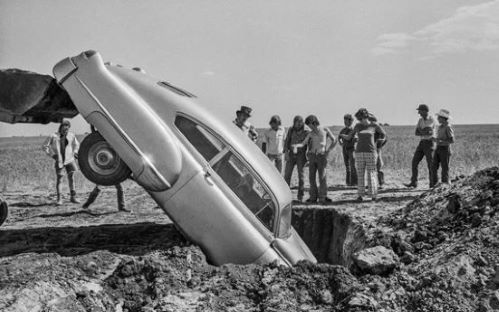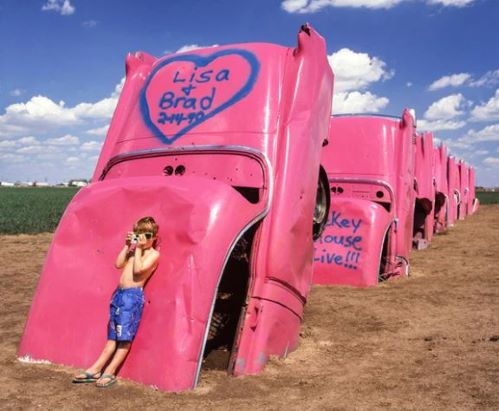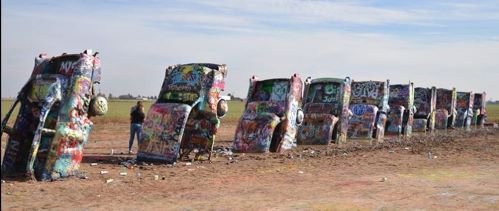 It was completed in 1974, and has been evolving ever since.
The group set about acquiring ten used Cadillacs, ranging in model years from 1948 to 1963. Built along the tattered remains of historic Route 66, the cars were meant to represent the "Golden Age" of American automobiles. Most of the cars were purchased from junkyards and averaged about $200. The cars were then buried nose-down, facing west along the old highway. Those that could run, were driven into the half-burial holes, the rest were hoisted in. In 1974 the project was completed and in no time at all, visitors began to come from all over the world, leaving their mark on the ever-thickening graffiti-covered cars.
*****
WWII DIDN'T END UNTIL 1974 FOR ONE JAPANESE SOLDIER
The Japanese Officer Who Refused to Surrender For Decades After WWII's End.
Hiroo Onoda didn't give up the battle until 1974, 29 years after Japan's surrender. And it took his commanding officer visiting him in the jungles of The Phillipines.

On March 9, 1974, Onoda emerged from the Philippine jungle, his Imperial Japanese uniform—worn since 1945—tattered but in remarkably good shape despite the 29 years of depravation. Officially declared dead in 1959, Onoda was tracked down by Japanese student Norio Suzuki in February of 1974. Onoda still refused to surrender, telling Suzuki that he would not return home until he received official orders. Suzuki returned that spring, this time flanked by a Japanese delegation, the lieutenant's brother, and [Onoda's commanding officer Major Yoshimi] Taniguchi. After nearly three decades on the run, Onoda was convinced to capitulate.
*****
INCLUSIVITY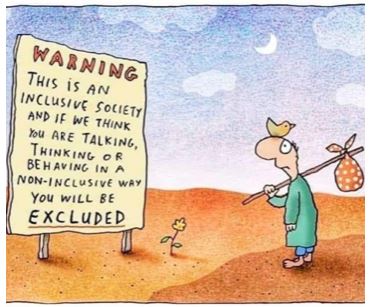 *****
A PASTOR ASK THE DESTROYERS "WHAT HAVE YOU BUILT?"

"We can look around and see what wise ones before us have built. But the destroyers are offering no resumé, no accomplishment list, no reason to trust them, just piles of rubble in their wake."
It's a moral concept that goes back thousands of years and is documented in the Old Testament - that it is wrong for those who do not contribute to society to tear down what others have built. In his syndicated column, Pastor Bo Wagner of Mooresboro, North Carolina articulates the timeless sin of those trying to destroy the fabric of America.
I am not impressed, nor should anyone else be, by people who are intent on destroying America. People of every race worked through every difficulty, disagreement and disaster to produce a nation so great that people all around the world want to come live here, and yet Solomon would shake his head in bewilderment at the cacophonous cadre of cackling crackpots who are plucking it down brick by brick. They believe it is too flawed to be allowed to stand. But based on the wisdom of Proverbs 14:1, a fair question for us to ask the would-be destroyers is "What have you built?"
*****
THE GROOVY TIE-DYED OLYMPIC BASKETBALL BRONZE MEDALISTS FROM LITHUANIA
The Olympics start again in a few days. Will you be watching?
I doubt I'll catch much, but I'd watch the Lithuanian men's basketball team if they'd dress up again like they did when they won bronze in 1992.
In 1991, Lithuania was a newly-freed country, following the breakup of the Soviet Union. Lithuania was needing funds to send its Olympic athletes to the 1992 Olympics in Spain. The Grateful Dead came to their assistance.
Jerry Garcia and his merry band of madmen decided to foot the bill for Lithuania's Olympic conquest, sending them all the funds they needed plus a huge box of now highly-coveted tie-dye shirts and shorts, created by the band's own designer. The tees featured a dunking skeleton on a tie-dye print in Lithuania's national colours of red, yellow and green, and are as insane and great as they sound.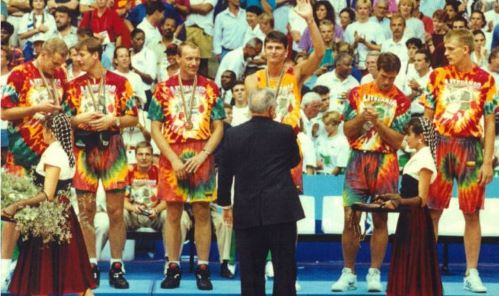 *****
HELLO HURRICANE SEASON
Can you name the great Texas port cities? Galveston, Corpus Christi. Indianola. Indianola?
In the mid-1870s, Indianola was Texas's second largest port city – second only to Galveston. It had a population of over 5,000 and a great many of the immigrants to Texas in that era came through the port of Indianola. It was destroyed by a hurricane in 1875. It rebuilt and was destroyed again by a bigger hurricane in 1886. Indianola was gone for good.
On September 16, 1875 Indianola was struck by winds of 110 miles per hour – the town was literally blown away. Five or six days later details began trickling in — the news was devastating. One Kansas newspaper called it "The Most Severe Flood Since the Days of Noah." Initial reports estimated loss of life between 100 to 150, although impossible to pinpoint exactly.
This is a picture of Indianola in its prime.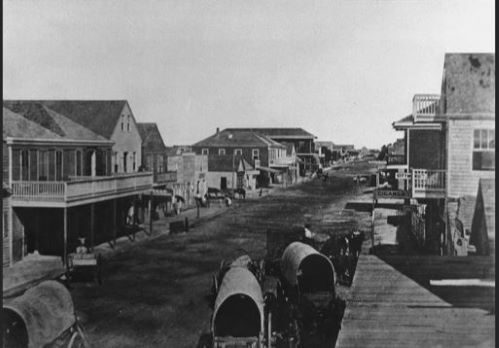 *****
CAMELS, CONESTOGA WAGONS, AND GLOBAL WARMING
As anyone who "believes in science" knows, hurricanes are caused by carbon-related human behavior, especially sport-utility vehicles and flatulent livestock. So then, what caused the hurricanes that wiped out Indianola twice. Were they caused by Conestoga wagons?
Maybe it was caused by flatulent camels.
In the mid-1850s, the United States continued to expand westward over the great deserts, but travel proved difficult. A transcontinental railroad had yet to be completed, and standard horses did not do well in the hot, arid environment. In 1855, U.S. Secretary of War, Jefferson Davis (Yes, the same Jefferson Davis who would go on to become president of the Confederacy) lobbied Congress for funding for the Great Camel Experiment. He posited that camels could be used as pack animals across the desert, which would more easily connect the distant Army outposts.
Major H.C. Wayne traveled to the Middle East to acquire the necessary animals. He gathered 33 camels, which arrived in Indianola, Texas, in 1856. This herd marched to Camp Verde, where they remained until the army could put them to use. The following year, an additional 40 camels joined them. By June 1857, 24 camels went on an expedition to California, while the rest remained in Camp Verde. After five months, the California group successfully arrived just north of modern-day Los Angeles, completing a trip of 1200 miles. The Camp Verde camels continued to work as pack animals around Texas.
*****
WELCOME BACK CARTER-ERA
Since Joe Biden is bringing back the inflation that made the 1970s so miserable for our parents, can we at least bring back what made the '70s so much fun to us kids?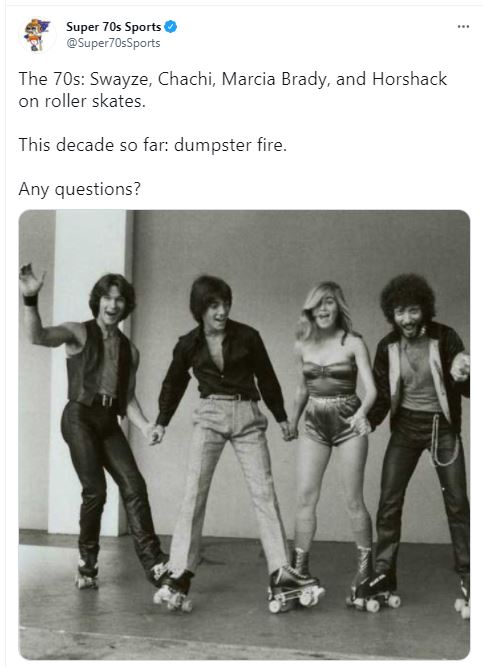 *****
THE WISDOM OF YELLOWSTONE
One of the things I like best about Yellowstone is that it's the first Western Mrs. Throckmorton has ever wanted to watch. I'm really hoping that it's a gateway drug to lead her to other Westerns. There are some great lines in each episode. The best might be when Kayce asks John Dutton (Costner) what they're going to do about the Beck Brothers, and John matter of factly replies, "We're gonna kill 'em, son." Here are some others.
"Your grandfather used to say you can't fix a broken wagon wheel, but you can use the parts to make a new one."
"No one has a right. You have to take a right, or stop it from being taken from you."
"It's the one constant in life. You build something worth having, someone's gonna try to take it."
"It wasn't a move. I'm just meaner than you."
"You are the trailer park. I'm the tornado."
"Where's the fun in wrecking a single man? When I break you, I want to know I'm breaking generations."
"I believe in lovin' with your whole soul and destroying anything that wants to kill what you love. That's it. That's all there is."
"I have been down this road many, many times before, buddy. And no one who tried it is alive to tell you how poorly that worked out for them."
"I'm gonna give you one last chance. You leave now or you never leave."
"I'd rather kill a thousand men than shoot another horse."
*****
THE GINGER vs MARY ANN GAME – YELLOWSTONE EDITION
The Ette's go first this time: Rip, Kayce, or Costner?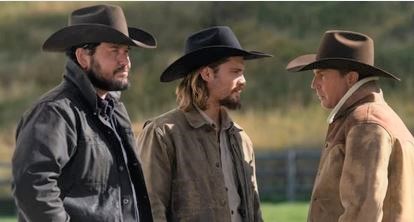 OK – now to the women of Yellowstone: Beth or Monica? No shame in casting a write-in vote for the Governor, either. In the event of a tie, Alex The Chick determines the winner.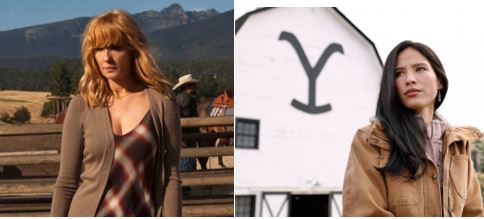 *****
THROCKMORTON'S FIRST LAW OF LIVE MUSIC: IF THERE'S AN UPRIGHT BASS IN THE BAND, IT'S PROBABLY GOING TO BE GOOD
Suzy Boggus is a national treasure. She had some chart success, then took her millions of fans on a tour of America's musical history. Here she is singing a beautiful cowboy ballad.
NIGHT RIDER'S LAMENT - Suzy Boggus

Suzy's bass player is a gentleman named Charlie Chadwick. He has a folding upright bass. For real – it folds up and fits in a custom suitcase. Take a look. [Hat tip – Powerline's Scott Johnson]
*****
Tonight's overnight thread has been brought to you by Underachieving Children.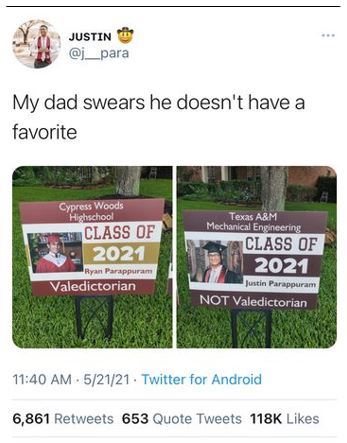 *****
Thanks again to the horde for letting me play host tonight. Please feel free to offer any helpful feedback, insults, or tips at buck.throckmorton at protonmail dot com

posted by Buck Throckmorton at
09:59 PM
|
Access Comments