« Saturday Evening Movie Thread 07-24-2021 [Hosted By: Moviegique]
|
Main
|
Daily Tech News 25 July 2021 »
July 24, 2021
Saturday Overnight Open Thread (7/24/21)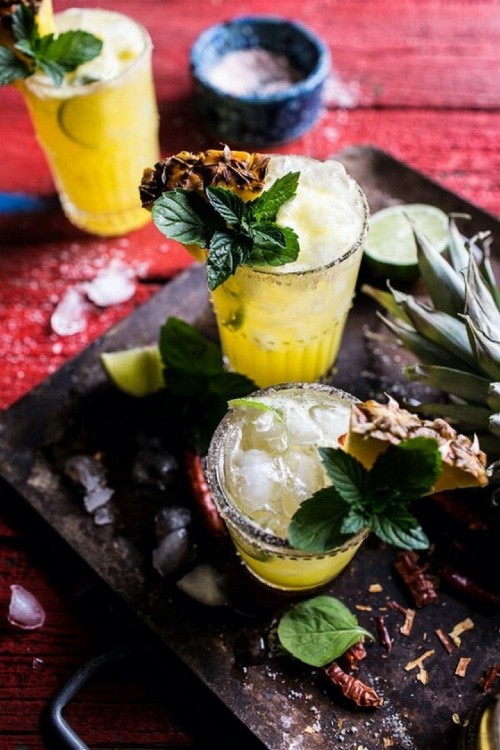 ***
Saturday Night Humor
Jay Leno went into the audience to find the most embarrassing first date that a woman ever had. The winner described her worst first date experience.
There was absolutely no question as to why her tale took the prize!
She said it was midwinter...snowing and quite cold... and the guy had taken her skiing in the mountains outside Salt Lake City, Utah.
It was a day trip (no overnight). They were strangers, after all, and had never met before. The outing was fun but relatively uneventful until they were headed home late that afternoon.
They were driving back down the mountain, when she gradually began to realize that she should not have had that extra latte!! They were about an hour away from anywhere with a rest room and in the middle of nowhere! Her companion suggested she try to hold it, which she did for a while.
Unfortunately, because of the heavy snow and slow going, there came a point here she told him that he had better stop and let her go beside the road, or it would be the front seat of his car.
They stopped and she quickly crawled out beside the car, yanked her pants down and started. In the deep snow she didn't have good footing, so she let her butt rest against the rear fender to steady herself. Her companion stood on the side of the car watching for traffic and indeed was a real gentleman and refrained from peeking. All she could think about was the relief she felt despite the rather embarrassing nature of the situation.
Upon finishing however, she soon became aware of another sensation As she bent to pull up her pants, the young lady discovered her buttocks were firmly glued against the car's fender. Thoughts of tongues frozen to poles immediately came to mind as she attempted to disengage her flesh from the icy metal. It was quickly apparent that she had a brand new problem, due to the extreme cold.
Horrified by her plight and yet aware of the humour of the moment, she answered her date's concerns about' what is taking so long' with a reply that indeed, she was 'freezing her butt off' and in need of some assistance! He came around the car as she tried to cover herself with her sweater and then, as she looked imploringly into his eyes, he burst out laughing. She too, got the giggles and when they finally managed to compose themselves, they assessed her dilemma. Obviously, as hysterical as the situation was, they also were faced with a real problem.
Both agreed it would take something hot to free her chilly cheeks from the grip of the icy metal! Thinking about what had gotten her into the predicament in the first place, both quickly realized that there was only one way to get her free. So, as she looked the other way, her first time date proceeded to unzip his pants and pee her butt off the fender.
As the audience screamed in laughter, she took the Tonight Show prize hands down. Or perhaps that should be 'pants down'. And you thought your first date was embarrassing. Jay Leno's comment..... 'This gives a whole new meaning to being pissed off.'
Oh and how did the first date turn out? He became her husband and was sitting next to her on the Leno show. (H/T Hrothgar)
***
And just in case you really wanted The Saturday Night Joke...........
Liam O'Toole applied for a forklift job at a famous Irish firm based in Dublin.
A Norwegian applied for the same job and since both applicants had similar qualifications, they were asked to take a test and led to a quiet room with no interruptions by the Manager.
When the results were in, both men had scored 19 out of 20.
The manager went to O'Toole and said: "Thank you for coming to the interview, but we've decided to give the Norwegian the job."
And why would you be doing that? replied O'Toole, "We both got 19 questions correct. This being Ireland and me being Irish surely I should get the job?"
The manager responded, "We have made our decision not on the correct answers, but on the question you got wrong."
"And just how would one incorrect answer be better than another?"
That's simple. On question number 7 the Norwegian wrote down – 'I don't know.'
You put down – 'Neither do I.'
***
***

I think most of us could have told the researchers this. 'Springing forward' affects early birds less than night owls

Source:
Michigan Medicine - University of Michigan
Summary:
Every spring, the Daylight Saving Time shift robs people of an hour of sleep - and a new study shows that DNA plays a role in how much the time change affects individuals. People whose genetic profile makes them more likely to be 'early birds' can adjust to the time change in a few days. But those who tend to be 'night owls' could take more than a week to get back on track.
And it plays havoc with puppeh feeding time here at Casa Misanthrope.
***
According to my watch it is still National Tequila Day. Go for it Morons.

National Tequila Day is marked annually on July 24 to celebrate the alcoholic drink, distilled from the blue agave plant and most often produced in Mexico. It is a staple ingredient in several cocktails and there is no better day to down one than today.

Check out these five cocktails when looking for new Tequila themed recipes. These are so easy that anyone can make them at home.

Frozen Batanga:

2 oz Patrón Silver
4 oz Mexican cola
.75 oz lime juice
Salt
Ice
Garnish: lime wedge
Method: Combine everything in a blender and blend thoroughly. Pour the mix into a high glass and garnish with a lime wedge.
***

Do you have a sports fan like this in your world?
***
Brotherly love.........
***

I have no idea how many stories I peruse every day for The ONT. But when I see a sentence that says, "Even more bizarrely, this may not be this legal jerkoff's first rodeo." I just had to share.

Man Calling Libraries And Masturbating To A Supreme Court Opinion
And you thought you were excited about the law.

You saw that headline and thought: "This can't possibly be real." Alas, it is very much a real thing that's really happening in America in 2021. The asteroid cannot come swiftly enough.

For weeks, an unknown man has called libraries around the country asking for a specific Supreme Court opinion to be read to him. As the librarians comply, it becomes clear that he's pleasuring himself to the words of the Court.
***
The world would be a better place if this was taught in school.
***

Do loud pipes save lives? I wonder if you are flying a motorcycle.
Your dad doesn't have to be Daedalus for you to know about the dangers of flying too close to the Sun. But the sad tale of Icarus is worth keeping in mind as you read this story. Because as cool as it sounds, taking a flying motorcycle 15,000 feet in the sky sounds like the start of a modern myth. Especially when it can reach speeds of 300 miles per hour.

Jetpack Aviation's "The Speeder" (which we first learned about at DesignTAXI) is a sci-fi dream made a reality. It's like Star Wars speeders crossed with a Jet Ski and a helicopter. Featuring four turbojet engines, the 231-pound machine can run on kerosene or diesel fuel. It's also fully stabilized and features a fly-by-wire. And now it's ready to hit the market.
***
The ONT Musical Interlude
&&&
***
Influence this........Genius Award Winner.
AN influencer plunged 160ft to her death while videoing herself, with the phone still in her hand while she crashed to the ground.

The tower crane operator, who went by the online handle Xiaoqiumei, had more than 100,000 followers, regularly shared videos of her daily life and occupation operating the huge crane.
Just not feelin' the Humanitarian thing tonight.
***
Tonight's ONT has been brought to you by Fashionable Hair Styles.

Notice: Posted with unenthusiastic permission by the Ace Media Empire, AceCorp, LLC and the International Brotherhood of Hamsters.

posted by Misanthropic Humanitarian at
09:55 PM
|
Access Comments