« Lego Tactical Assault Squad Cafe: Dogs Helping Humans Edition
|
Main
|
Daily Tech News 15 July 2021 »
July 14, 2021
Wednesday Overnight Open Thread (7/14/21)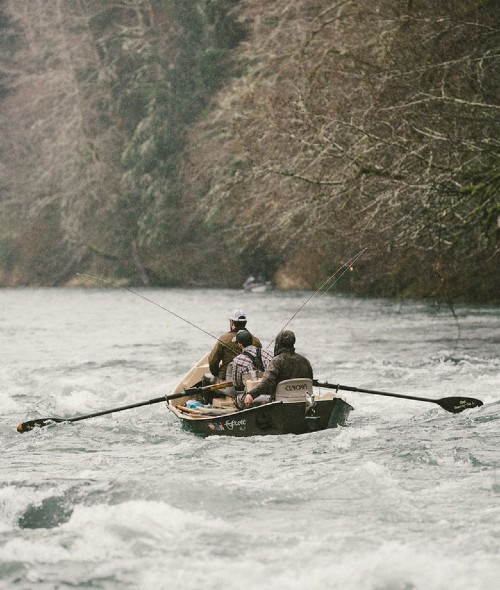 ***
The Quotes of The Day
Quote I

There are two great days in a person's life - the day we are born and the day we discover why. William Barclay
Quote II

"Our biggest concern was the large amount of concrete around the woman potentially falling and injuring her," Orange County Fire Authority Capt. Thanh Nguyen
Basement savers meet Genius Award Winner. Lighten up firefighters.
Quote III

The Harry and Meghan duo now live in the U.S. where they do bupkis except whine. Harry has accused his royal family of "institutional racism" and called the First Amendment of the U.S Constitution "bonkers." Apparently the two freeloaders have identified as Democrats. They don't work, hate the United States and the U.S. Constitutional system, and want others to pay their bills.Dave Scott
***
United Airlines is betting on electric planes.

United Airlines and one of its regional carriers each plan to buy up to 100 small electric planes that could be used on short-haul United flights.

The 19-seat planes could be used to fly passengers up to 250 miles by the end of the decade, United said Tuesday morning.
***

They won't be able to shake hands. But my guess is that they will screw like rabbits.

Following a postponement last summer due to the COVID-19 pandemic, the Olympics are now set to begin later this month in Toyko. Despite finally being able to move forward with the Tokyo Games, the Olympics will still look a little different this year.

On Wednesday (July 14), International Olympic Committee president Thomas Bach announced that the athletes will not be able to make physical contact with one another, including hugging and handshaking. They will also have to place any medals they win around their own necks.

"The medals will not be given around the neck," Bach explained. "They will be presented to the athlete on a tray and then the athlete will take the medal him or herself. It will be made sure that the person who will put the medal on the tray will do so only with disinfected gloves so that the athlete can be sure that nobody touched them before."
Since we are on Sports........The National Felon League (NFL) has another member, allegedly.

NFL'S RICHARD SHERMAN
TAKEN DOWN BY K9 IN FIGHT W/ COPS BEFORE ARREST
... Police Say
***
Witnesses say lightning struck a mural for George Floyd in Toledo, Ohio, leading to its collapse and destroying the structure.

Authorities assert that the mural collapsed on Tuesday around 5:17 p.m. While the city building inspector, Hugh Koogan, is attributing the collapse to the age of the structure, the Toledo Fire and Rescue Department is listing it as a lightning strike based on witness reports:
***

I really like this DeSantis guy governor of Florida.

Florida Gov. Ron DeSantis' sales of merchandise to help fund his 2022 reelection campaign includes items with the slogan, "Don't Fauci My Florida," a reference to Dr. Anthony Fauci, the country's lead immunologist and top medical adviser to the Biden administration over his continued push of liberty-stealing recommendations amid the waning COVID pandemic.

Other items also contain slogans that appear to take aim at Fauci's disease restriction recommendations as well including "Keep Florida Free" and a beverage koozie that says, "How the hell am I going to be able to drink a beer with a mask on?" the Washington Post reported.
***

Of course it's bad. You put us there and you won't own up to your mistakes.

Former President George W. Bush calls US troop withdrawal from Afghanistan a 'mistake'

Former President George W. Bush calls US troop withdrawal from Afghanistan a 'mistake'

Former President George W. Bush criticized the withdrawal of U.S. and NATO troops from Afghanistan, warning that the consequences will be "unbelievably bad," and calling the decision a "mistake."

The former president, during an interview with German broadcaster Deutsche Welle, warned that Afghan women and girls would "suffer unspeakable harm."
***

The 'rons should have compassion on the 'ettes. The no-bra movement is taking over 2021 fashion — and it's leaving many women behind

All I wanted was a cute sundress to help celebrate the end of a miserable pandemic winter. As someone who's been trying to reduce my clothing consumption and move away from fast fashion as much as possible, it had been a while since I'd purchased a staple summer dress that made me feel flirty and feminine. But I was in the mood to treat myself, so I opened the Aritzia website and started to scroll.

To my dismay, the experience wasn't nearly as pleasant as I had expected. After just a few minutes of looking through the website and seeing dress after dress with an open back, spaghetti straps or excessively low-cut style, I found myself repeatedly wondering, "How the hell am I supposed to wear a bra under that?"

And then it hit me. I thought back to conversations I'd seen on Twitter, articles I'd read from major outlets and styles I'd seen on the streets of Toronto, and I quickly realized my shopping struggles weren't just a fluke: they were the result of a rising braless movement born out of the pandemic.

A positive that came out of the Kung Flu pandemic.
***
Influencer meets 3rd World surgeon. The results are not surprising. And my Give-A-Shit Meter is broken at the moment.

KILLER OP Instagram influencer, 23, dies from botched op to reduce constant underarm SWEATING carried out in 'unlicensed' surgery

AN INSTAGRAM influencer has died after undergoing a botched medical procedure to treat her excessive underarm SWEATING.

Odalis Santos Mena, 23, who regularly posted content online, received the medical procedure at an allegedly unlicensed medical practice before passing away on Wednesday, July 7.
***

Don't use a boat. But walk over the southern border.

Cubans and Haitans should not try using boats to migrate to the United States, a top Biden administration official said Tuesday.

"The time is never right to attempt migration by sea. To those who risk their lives doing so, this risk is not worth taking. Allow me to be clear: if you take to the sea, you will not come to the United States," Homeland Security Secretary Alejandro Mayorkas, a Cuban native, told a press conference in Washington.

"Again, I repeat: do not risk your life attempting to enter the United States illegally. You will not come to the United States," he added.

Speaking of coming to our beloved country, why do all of these "brown" and "black" people come here if there is Institutional Racism built into every stitch of our nation's fabric. Biden administration invites UN to clean up the US.

The U.S. State Department has invited U.N. experts who investigate racism and minority issues to conduct an official visit to the United States, Secretary of State Antony Blinken said on Tuesday.

"Responsible nations must not shrink from scrutiny of their human rights record; rather, they should acknowledge it with the intent to improve," Blinken said in a statement.

"I urge all U.N. member states to join the United States in this effort, and confront the scourge of racism, racial discrimination, and xenophobia," he said.

Blinken said the United States welcomed the U.N. Human Rights Council's adoption on Tuesday of a resolution to address systemic racism against Africans and people of African descent in the context of law enforcement.

I hope they can find Corn Pop.
***

Supposedly Boulder, CO is the best place to live in the USA.

There's no denying that Boulder, Colorado, offers a lot of what people are looking for when they consider moving to a new part of the country. College students, recent grads and established professionals in the tech industry alike see Boulder as an ideal spot, and the active atmosphere and easy access to the outdoors continue to draw people seeking a new setting.

Boulder ranks as the No. 1 metro area in U.S. News' Best Places to Live in the U.S. in 2021-22 – the second year in a row that Boulder has taken the top spot. To determine the Best Places to Live rankings, U.S. News examined housing affordability, net migration, desirability, the job market and quality of life – which includes access to quality health care, college readiness among high school students, crime, average commute and overall well-being among residents – in the 150 most populous metro areas in the U.S. With particularly high scores in desirability, job market and quality of life, Boulder outranked the 149 other spots on the list.
***
***

On the bright side at least they didn't take out the wrong testicle.

CLEVELAND -- An Ohio hospital has acknowledged that a patient received a new kidney meant for someone else.

Officials at University Hospitals in Cleveland on Monday apologized for the mistake and said two employees have been placed on administrative leave. The kidney given to the wrong patient is compatible and the person is expected to recover, officials said.
***

Hey Boo-Boo wanna play Cops & Robbers?

Wildlife officers track gun-toting bear in BWCA

While it sounds bizarre - and slightly humorous - the situation could have proved serious.
***

Well this will go on their permanent record.

The en-masse walk-out happened at the Lincoln franchise of the store, after the group of angry employees claimed it had been understaffed for months and that they had to work in bad conditions.

They said they were made to carry out their duties in a kitchen with no air conditioning, even as temperatures reached above 90-degrees, while one member of staff claimed to suffer from dehydration while on shift.

Speaking about the stunt, ex-general manager Rachael Flores said eight of her colleagues decided to join after she put in her two-weeks notice earlier this month, reports KLKN.
***
Depression or sink hole. It really doesn't matter to the old duffers who want to golf.

THE VILLAGES, Fla. – Several holes opened up over the weekend near a golf course in The Villages, according to fire rescue officials.

The Villages Fire Rescue officials said three holes near the Moyer Recreation Center were discovered around 7:30 a.m. Saturday between the recreation center and the golf course. The holes were near a retention pond and drained the body of water.

Officials originally identified the holes as sinkholes, a common geological occurrence in Florida, but later engineers said the holes are considered "depressions," WKMG in Orlando reported.

The recreation center remains open and the holes are not threatening any structures, according to Sumter County officials.
***
If your girlfriend is smoking menthol cigs you might have a surprise coming. Study: Bisexual Women Are More Likely to Smoke Menthols

Researchers from Rutgers University say that a recent study found that bisexual, lesbian, and gay female cigarette smokers were more likely to smoke menthol cigarettes.

The study, published this week in the journal Nicotine & Tobacco Research, analyzed national data from 2015-2019 of respondents 18 years old and older by sex and sexual orientation.

Researchers found that 54 percent of bisexual female smokers preferred menthol cigarettes, and 50 percent of lesbian/gay female smokers preferred them, according to the university. That compares with 39 percent of smokers generally.

"There is a lot of research showing that bisexual females report disproportionately high rates of substance use, including cigarette smoking," said Ollie Ganz, the study's lead author and an instructor at the Rutgers Center for Tobacco Studies.

In April, the U.S. Food and Drug Administration announced plans to ban menthol cigarettes.

"With these actions, the FDA will help significantly reduce youth initiation, increase the chances of smoking cessation among current smokers, and address health disparities experienced by communities of color, low-income populations, and LGBTQ+ individuals, all of whom are far more likely to use these tobacco products," said acting FDA Commissioner Dr. Janet Woodcock at the time.

Look out Marlboro Man.
***
The ONT Musical Interlude
On this day: 14 Jul 1973
During a concert at the John Wayne Theatre in Hollywood, California, Phil Everly smashed his guitar and stormed of stage, Don finished the set by himself and announced that The Everly Brothers had split. This was the last that the duo performed together for nearly ten years. via thisdayinmusic.com
&&&
On this day: 14 Jul 1967
The Who began their first full North American tour at the Memorial Coliseum, Portland, Oregon, appearing as support band to Herman's Hermits on 55 dates. via thisdayinmusic.com
***

There are right ways and wrong ways to fight boredom.Genius Award Winner.

A man from Louisiana who claims to have been bored while sitting in traffic jumped into the alligator-infested Atchafalaya River sparking an hours-long search and rescue effort.

Jimmy Ivan Jennings, 26, was fully clothed as he jumped into the river from the span which is part of interstate 10.

He now realizes how lucky he is to be alive.

'I started going under and almost drowned a few times. I really and truly thought it was the end of my time. I asked God for forgiveness. I forgave everyone in my life. It was hectic,' he told the Daily News.
***

Probably the boss who lives by the motto, I wouldn't ask you to do what I wouldn't do. Tonight's Feel Good Story of The Day.

On July 5, Heavenly Pizza in Findlay, Ohio, fulfilled 220 orders, but the restaurant didn't see a dime of its sales — instead, all $6,300, plus $1,200 in tips, went directly to employees.

Owner Josh Elchert decided to hold an Employee Appreciation Day to show his gratitude for his team and how hard they have been working during the coronavirus pandemic. "You can have the best pizza in the world," he told WTOL. "If you have no one here to make it, it doesn't matter."

Elchert knows his customers appreciate the pizzeria's employees as much as he does, and posted on Facebook that on July 5, he would give the entire day's sales to his workers. On a typical Monday, the restaurant fills about 100 orders, but on Employee Appreciation Day, customers came out in full force to show their support, ordering extra pies and dropping big tips.
***

Tonight's ONT has been brought to you by Availability.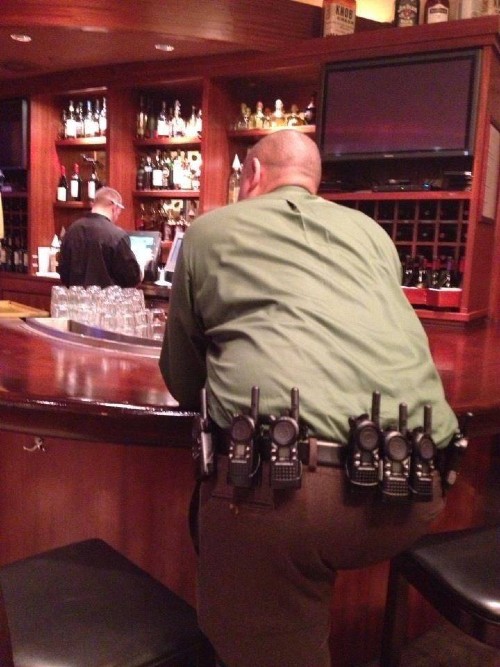 Notice: Posted with permission by the Ace Media Empire, AceCorp, LLC. and Mis. Hum. Enterprises. No warranties real or implied. The ONT is manufactured in a facility using dairy, wheat, caffeine and nuts.

posted by Misanthropic Humanitarian at
10:00 PM
|
Access Comments