« Saturday Gardening and Puttering Thread, July 10
|
Main
|
Saturday Afternoon Chess thread 07-10-2021 »
July 10, 2021
Ace of Spades Pet Thread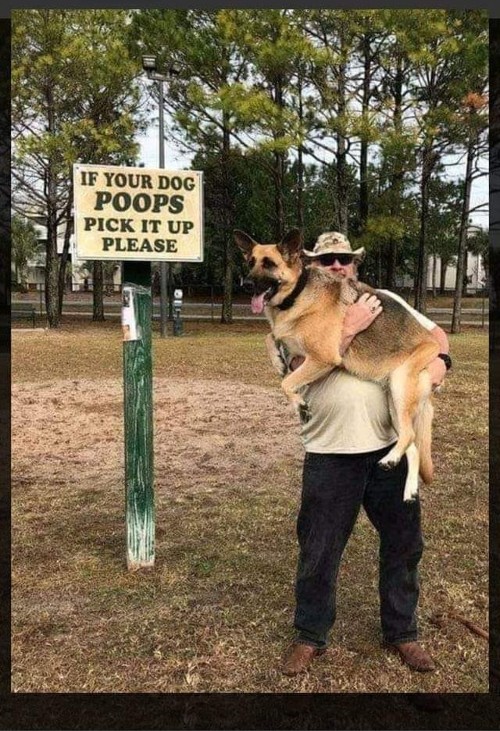 (H/T KT)
***

Good afternoon and welcome to the almost world famous Ace of Spades Pet Thread. Thank you for stopping by. Kick back and enjoy the world of animals.

***
A Little of This. A Little of That.

A Feel Good Story. (H/T redc1c4)

That's an awfully big kitteh cat. (H/T - Adriane the Critic)

***

Moar kitteh action.........(H/T Isophorone Blog)

***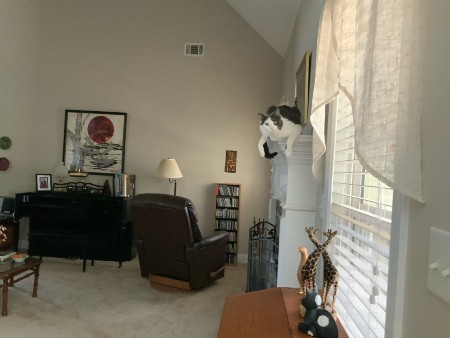 Forgot to send you this. This cockatoo is owned by the nephew with the macaws. It's a Moluccan cockatoo. He got it to go with the one we gave him (which died last year). I post as notsothoreau
What a lovely bird notsothoreau. What kind of snacks is he eating? Hope you are around today to tell us about it's diet. Thanks so much for sharing.
***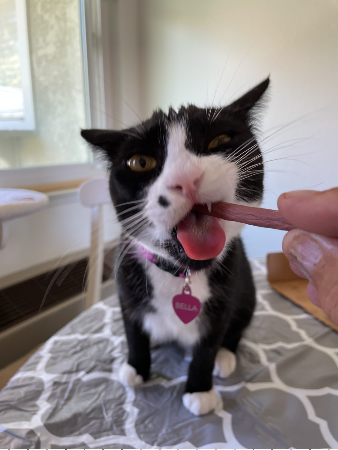 Hi MH. Love the pet thread.

This is Bella. We found her via Craigslist after losing our adventurous cat Lily to coyotes. She came to us sick and about the size of a tennis ball - she has since assumed control over our 95lb pit bull Coco and gets just about anything she wants from the wife and I. She enjoys eating dog treats, June bugs, licking gravy, chewing yoga blocks and salmon sticks. She believes treats taste best at 2:15 in the morning. She's a champion ball chaser and is currently training for the Tokyo Olympics - I don't have the heart to tell her that while it's true that a man can be a woman, or a woman can be a man, or that they can be both or neither, a cat cannot be an Olympian, not even if Biden can't tell the difference.

Thanks! - Shane

When I first opened the photo I giggled. That photo is cute. Sounds like she is one lucky kitteh to be adopted by you folks and Coco. We appreciate you sharing with us today.
***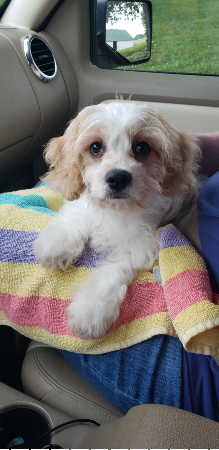 We brought this little guy home at the end of June. He's a Cavachon. We had never heard of the breed until I searched for cute, non-shedding dogs and stumbled across them. Of course, you can't tell from pictures, but of all the hundreds of puppies I looked at, he seemed the happiest. So far he is adorable. And he doesn't shed. - Windbag
We hope you are around today Windbag so you can tell us what this little cutie's name is. He looks like an adorable pup. Hope to hear from you.
***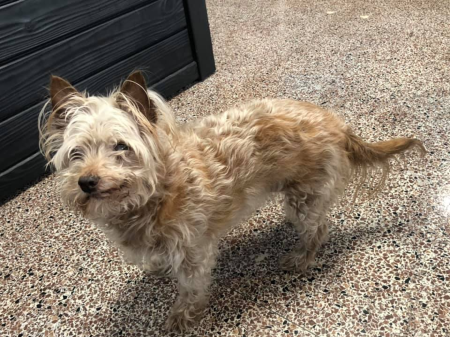 (Angie)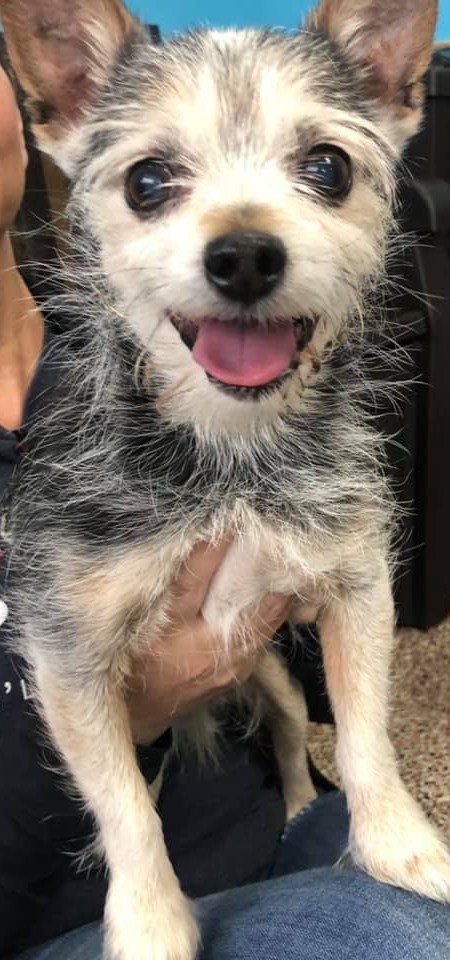 (Sammie)
We have welcomed Sammie and Angie to the pack. They are a bonded pair that have been together for 13 years. They said chihuahua and yorkie mix. Angie is the blonde and she's a sweet soul. Sammie reminds me of an Ewok for some reason! He's a bit aggresssive towards other dogs so integration has been a challenge. He absolutely loves people though and belly rubs. Definitely belly rubs. Both have lost most of their teeth so soft only for these two sweethearts. -jewells
That's a cute pair of pooches you have there. Once again thanks for the work you do with these seniors and sharing with us.
***

Thank you all for your contributions today. Great links and pets as always. If you have something you wish to contribute to the AoS Pet Thread you can reach us at petmorons at gmail dot com.
God willing and the creeks don't rise we will see you here next Saturday. Have a great week!

posted by Misanthropic Humanitarian at
03:00 PM
|
Access Comments