ę Insurrectionist Cafe: By Unpopular Demand -- The Bats Return Edition
|
Main
|
Daily Tech News 8 July 2021 Ľ
July 07, 2021
Wednesday Overnight Open Thread (7/7/21)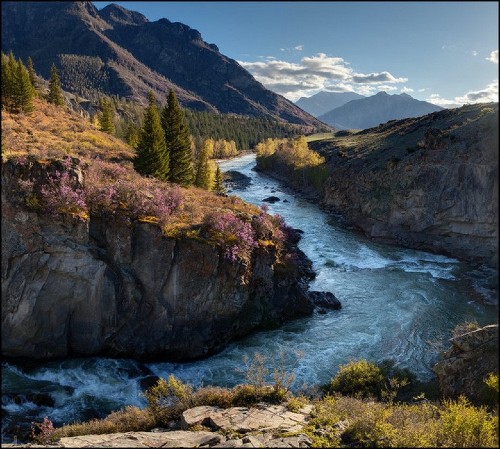 ***
The Quotes of The Day
Quote I

Likewise, a woman attempting to represent the United States at the Olympic games can turn her back on the flag and the national anthem, insist that America is a racist, no-good, oppressive nation with a history of genocide, and still take all the taxpayer money that went into her training, sustenance, healthcare and general well-being, washed through the bureaucracy of the "Olympic Committee".

Someone please oppress me in this fashion?

It's just another form of welfare.Matthew Noto
Quote II

"If Black lives really matter, it can't only be against police abuse. It has to be against the violence that's ripping apart our communities," NYC Mayoral Candidate Eric Adams
Quote III

I've had people from all over the globe messaging me which is completely insane. It's really heartwarming that so many people are so determined to help, even though they know nothing about Rosie and out of the goodness of their heart they just want to help.18-year-old Josie Wheel
Quote IV

"It certainly doesn't mean that we are blessing everything that happens in China by any means. We are at root an American company, and so we follow U.S. government policy. But it's my expectation that we will continue to distribute our games in China… and that we can play a productive role in helping the people of the United States and the people of China have a better understanding of each other, and see that we're all human beings and that there is commonality between us." NBA Commissioner Penis Head Adam Silver
***
It is an age old question: Why are hot dog packages and hot packages of unequal amount of product?

Heinz Ketchup Calls on Hot Dog and Bun Makers to End Inequality in Size of Packs
Why do hot dog wieners come in packs of 10 while buns are delivered in packs of eight?
***

I don't know about you. I'm perfectly content to look old. So is the Fabulous Mrs. Mis. Hum.

According to new research, there may be a surprisingly effective way for men to increase their lifespans — but it requires a pretty severe alteration to the physical body that may not appeal to everybody.

An international team led by researchers from the University of Otago in New Zealand were able to show that castration of male sheep delays the aging of DNA, and the same principles could apply to humans as well.

"Both farmers and scientists have known for some time that castrated male sheep live on average much longer than their intact counterparts; however, this is the first time anyone has looked at DNA to see if it also ages slower," said Victoria Sugrue, a researcher at the University of Otago and lead author of a paper about the research published in the journal eLife, in a statement.
***
If you aren't a liberal when you're young, you have no heart, but if you aren't a middle-aged conservative, you have no head.

A prisoner participating in California's controversial inmate-firefighter program stole a fire engine while on the job for a July 4 fireworks-related vegetation fire and crashed, causing thousands of dollars in damage.

The 31-year-old inmate, whose identity was not disclosed other than he is from Orange County, had been serving his sentence since 2015. The state's program trains prisoners and deploys them to help fight wildfires in exchange for time off their sentence as well as $2 to $5 in pay per day.

On Sunday around 10.50pm, the Cal Fire Amador-El Dorado Unit responded to a vegetation fire in Shingle Springs related to illegal fireworks, The Sacramento Bee reported. The inmate who was part of the crew went behind the wheel of the firetruck and accelerated around 12.40am on Monday.
Rehabilitation, yeah that works.
***

Last night we discussed we aren't voting our way out of this. I hate to be the Cob of gloom and doom. But.................

A new deep dive into the 2020 electorate by Pew Research contains mostly bad news for Republicans, whose approaching demographic doom is less racial than it is generational. While it shouldn't be news to anyone at this point that young voters are a solidly blue voting bloc, the more worrisome developments for the GOP are the unexpectedly elderly nature of the party's coalition and the unyielding Democratic lean of younger voters as they age. If Pew's numbers are to be believed, the only solidly Republican age demographic last year was 75 and over, meaning that every time the sun comes up, the GOP's struggle to win a majority of American voters gets harder.

Pew's in-depth study uses validated voter files – matching panelists to a registration database confirming whether or not they turned out – to offer a different, and possibly more accurate, view of the electorate than the exit polls taken on Election Day. Often this new data can challenge narratives that set in stubbornly and immediately after the votes are counted – in 2016, for example, Pew's research found that Donald Trump won white women by a considerably smaller margin than Election Day surveys indicated, upending one prevailing story about who was most responsible for Hillary Clinton's stunning loss.
I found this morning before Dave in Fla posted his well written thread this morning.
***

Everything you wanted to know about municipality names in the US of A and then some.

The weirdest U.S. city names
American Fork (Utah), Atomic City (Idaho), Bangs (Texas), Blue Grass (Iowa), Bluff (Alaska), Briny Breezes (Florida), Canadian (Texas), China (Texas), Climax (Michigan), Colon (Michigan), Concrete (Washington), Cool (Texas), Okay (Oklahoma), Cut and Shoot (Texas), Dinosaur (Colorado), Fries (Virginia), Hooker (Oklahoma), Hurt (Virginia), Kill Devil Hills (North Carolina), Last Chance (Iowa), Ninety Six (South Carolina), Oblong (Illinois), Placentia (California), Popejoy (Iowa), Okay (Oklahoma), Pink (Oklahoma), Rainbow City (Alabama), Soda Springs (Idaho), Speed (North Carolina), Superior (Wyoming), Three Way (Tennessee), Truth or Consequences (New Mexico), Whynot (North Carolina), Winnebago (Minnesota), Uncertain (Texas).
***

If I was in High School and this girl's date, I would ask, "How do I get this damn thing off of you?"

Ottawa teen creates prom dress entirely out of duct tape

OTTAWA -- We've all heard the saying, "you can fix anything with duct tape," but one Ottawa teen is going above and beyond with an idea she had, and she's sticking to it.

It's called the Stuck at Prom Scholarship Contest, put on by Duck Brand duct tape. High schoolers across North America are given the chance to win US$10,000 by making a tuxedo or dress entirely out of duct tape.

"It's not like your average scholarship where you have to write essays, so I thought it would be super fun," says Erika Avellaneda.


Avellaneda is now a finalist, beating 102 other dresses to make it to the top five.

"I worked for about 143 hours. Some days, I worked five hours, other days one or two," says Avellaneda. "It was a hard process. A lot of sitting down and working, but it was worth it."

The dress is made of roughly $100 worth of duct tape, 17 rolls, and it weighs about six pounds.
***

Personally, I wanted us to leave Afghanistan. Perhaps I should have made myself clear, "Don't leave the goddamn weapons and ammo behind." Duh!

KABUL, Afghanistan — The Taliban have showed off containers full of weapons and military hardware seized from the Afghan military as American forces withdraw from the country and the militants march across the country.

The weaponry includes 900 guns, 30 light tactical vehicles and 20 army pickup trucks, according to NBC News' U.K. partner Sky News, which was granted access to the Sultan Khil military base in the Wardak province close to the Afghan capital, Kabul.

District after district has fallen to the Taliban. The militants have seized 120 districts since May 1, according to an ongoing assessment by the Long War Journal. The map is a moving patchwork, but at last count the Taliban controlled 193 districts and contested 130, while 75 were under the control of the government or are undetermined, according to the publication, which reports on the global war on terror and is a project of the Foundation for Defense of Democracies, a hawkish Washington think tank.
***
The ONT Musical Interlude
Born on this day: 7 Jul 1940
Richard Starkey, ( Ringo Starr, ) drums, vocals, Rory Storm, The Beatles. He sang lead vocals on one track on most Beatles albums, The Beatles scored 21 US No.1 & 17 UK No.1 singles. Starr had the solo 1974 US No.1 & UK No.4 single 'You're Sixteen' plus 9 other US Top 40 hits. Ringo Starr and his All-Starr Band have made many tours and has featured; Joe Walsh, Howard Jones, Ian Hunter, Peter Frampton, Todd Rundgren, Edgar Winter Greg Lake along with other guests. via thisdayinmusic.com
&&&
On this day: 7 Jul 1980
Led Zeppelin played their last-ever concert with drummer John Bonham when they appeared at Eissporthalle, West Berlin at the end of a European tour. The set included: 'Black Dog', 'The Rain Song', 'Hot Dog', 'All My Love', 'Trampled Under Foot', 'Since Iíve Been Loving You', 'Kashmir', 'Stairway To Heaven' and 'Rock And Roll'. They finished the show with a 17-minute version of 'Whole Lotta Love'.
***

Old enough to know better. Young enough not to care. Genius Award Winners.

Naked Old Guys Arrested For Public Tryst
Florida officially emerges from COVID doldrums

JULY 2--If you need further proof that Florida has fully emerged from the pandemic doldrums, two nude old guys were arrested Wednesday evening after police spotted them having sex in public, records show.

According to an arrest report, a St. Petersburg cop caught Daniel McCleary, 60, and Donald Engstrom, 59, "engaged in sexual acts while completely naked and in public view." The duo was collared around 10:25 PM in the vicinity of a small park.

After the pair was arrested, Engstrom reportedly admitted that "they were in fact having sex," Officer Zachary Lamour reported.
***

It's OK to stop a parade at times. Tonight's Feel Good Story of The Day.

BRIDGETON, Mo. – Joan Cather has been instructing martial arts students for years. She experienced a first on Sunday when her ATA Martial Arts crew was part of the Bridgeton Fourth of July parade. A fellow instructor, an off-duty area police officer, stopped their float after noticing someone along the parade route in need of medical attention.

"The two of us ran to the gentleman," Cather said. "My instructor started doing compressions; I was checking for a pulse."

Cather said they began performing CPR. She said, "When we got there, we know there was no pulse."
***

Tonight's ONT has been brought to you by Birthday Greetings.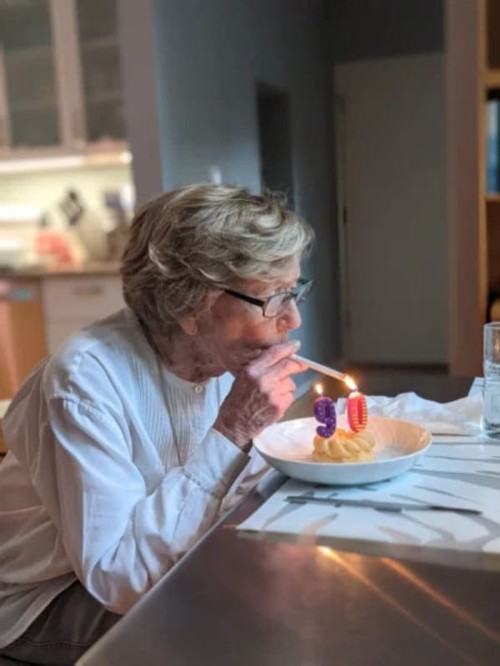 Notice: Posted with permission by the Ace Media Empire and AceCorp, LLC. The ONT often imitated, never duplicated, serving your ONT needs since 2008.


posted by Misanthropic Humanitarian at
10:06 PM
|
Access Comments