« In Pathetic Bid to Boost Ratings, CNN Goes Full Demagogue Against Tucker Carlson
|
Main
|
Andrew Cuomo's Daughter Comes Out as LGBT... Sort Of »
July 06, 2021
Nightmare Scenario: Soros-Funded DA in Austin, TX Indicts Marine for Daring to Shoot a BLM Thug Holding Him Hostage at the Point of an AR-15
Unbelievable -- a Marine's car was stopped by Antifa/BLM terrorists with no right to arrest his movement nor to falsely imprison him, and even pointed an AR-15 at him to compel him to stop.
Obviously, the antifa/BLM "mostly peaceful street bandit" had no right to threaten him with murder.
But he did anyway.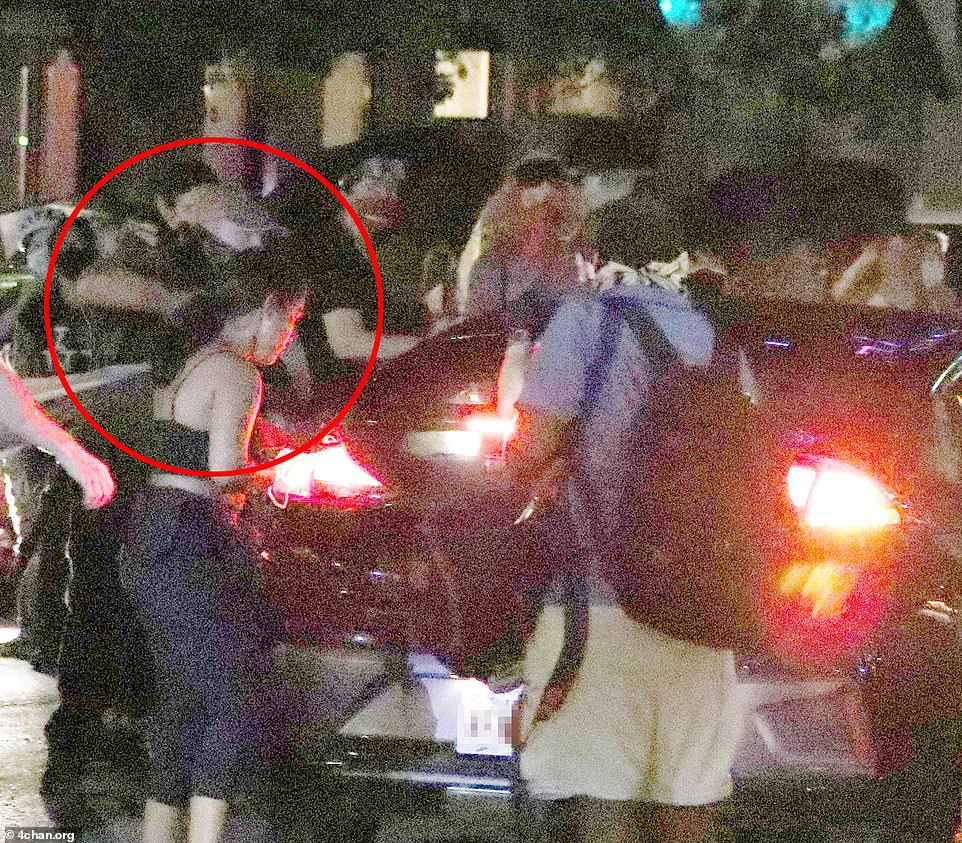 The Marine shot the AR-15 wielder -- as is his right.
The police offered no charges against him. How could they?
But the Austin DA just indicted the Marine for murder.
His attorneys have said that the soldier acted in self-defense after Foster aimed his weapon at him.

They said that the protesters had begun beating on Perry's vehicle after he turned onto the street, and that Foster approached him and motioned with his gun for Perry to lower his window.

Thinking Foster was a law-enforcement officer, Perry complied -- but when Foster raised his weapon at him, the soldier realized Foster was not a cop and fired in self-defense, the attorneys claimed.
Was the leftwing Antifa DC funded by George Soros?
In the race for Travis County district attorney, challenger Jose Garza reported total political contributions of more than $548,000 from Feb. 23-July 4. He had some help in that from a group called the Texas Justice & Public Safety Political Action Committee, as well as the Real Justice PAC out of San Francisco. Other committees helping Jose Garza include the Workers Defense in Action PAC and the Austin Firefighters Association PAC, both located in Austin.

Philanthropist George Soros contributed $652,000 to the Texas Justice & Public Safety PAC between March 11 and May 29. According to Garza's opponent, District Attorney Margaret Moore, the PAC spent more than $600,000 on digital media and glossy mail advertisements to help Garza. Moore's campaign released a blistering attack on those expenditures saying, "The amount of money being poured into the district attorney's race is alarming and abhorrent. Local elections should be decided by people from this community, free from the crushing influence of outside spending by PACs that are not accountable to this county."
The left will use the power of the state to compel law-abiding citizens to follow the illegal orders of AR-15-armed bandits in their street paramilitaries.
I hope that the c***ish Governor Abbot and the corporate Texas legislature puts a stop to this, even by stripping Austin of its self-rule, if necessary. (Localities only have powers through devolution from the state, and this may be restricted.)
Enough is enough.
But I don't think that will happen.
Meanwhile, in Minneapolis, BLM "activists" surrounded the car of a councilmember and held her hostage, demanding she drop rioting charges against them and their fellow violent terrorists.
The vice president of the Minneapolis City Council says she was "held hostage" while attending a Pride celebration over the weekend, as video shows a large group of protesters blocked her vehicle until she agreed to sign a list of their demands that included dropping criminal charges against rioters.

Andrea Jenkins, who represents Minneapolis' 8th Ward and identifies as the first Black openly transgender woman to be elected to office in the U.S., said in a statement Tuesday that it is also time to stop the holding of Black-owned businesses, the neighbors and residents of the neighborhood near George Floyd Square hostage more than a year after Floyd's death on May 25, 2020.
I've said this before, but the Constitution guarantees citizens a "Republican form of government," and that means, among other things, that the law enforcement power of the state will be vested in law enforcement officers of the state -- not violent political revolutionaries and thuggish vigilantes with no legal right to detain or arrest or beat citizens.
Even if those violent revolutionaries and vigilante-bandits are favored by the left as "Street Power."
At that point, this is not a "republic;" it's just a banditocracy.
And no one owes allegiance nor obedience to a banditocracy.

posted by Ace at
01:24 PM
|
Access Comments