« Daily Tech News 4 July 2021
|
Main
|
Happy Independence Day! (Not: Happy 4th of July) »
July 04, 2021
Sunday Morning Book Thread 07-04-2021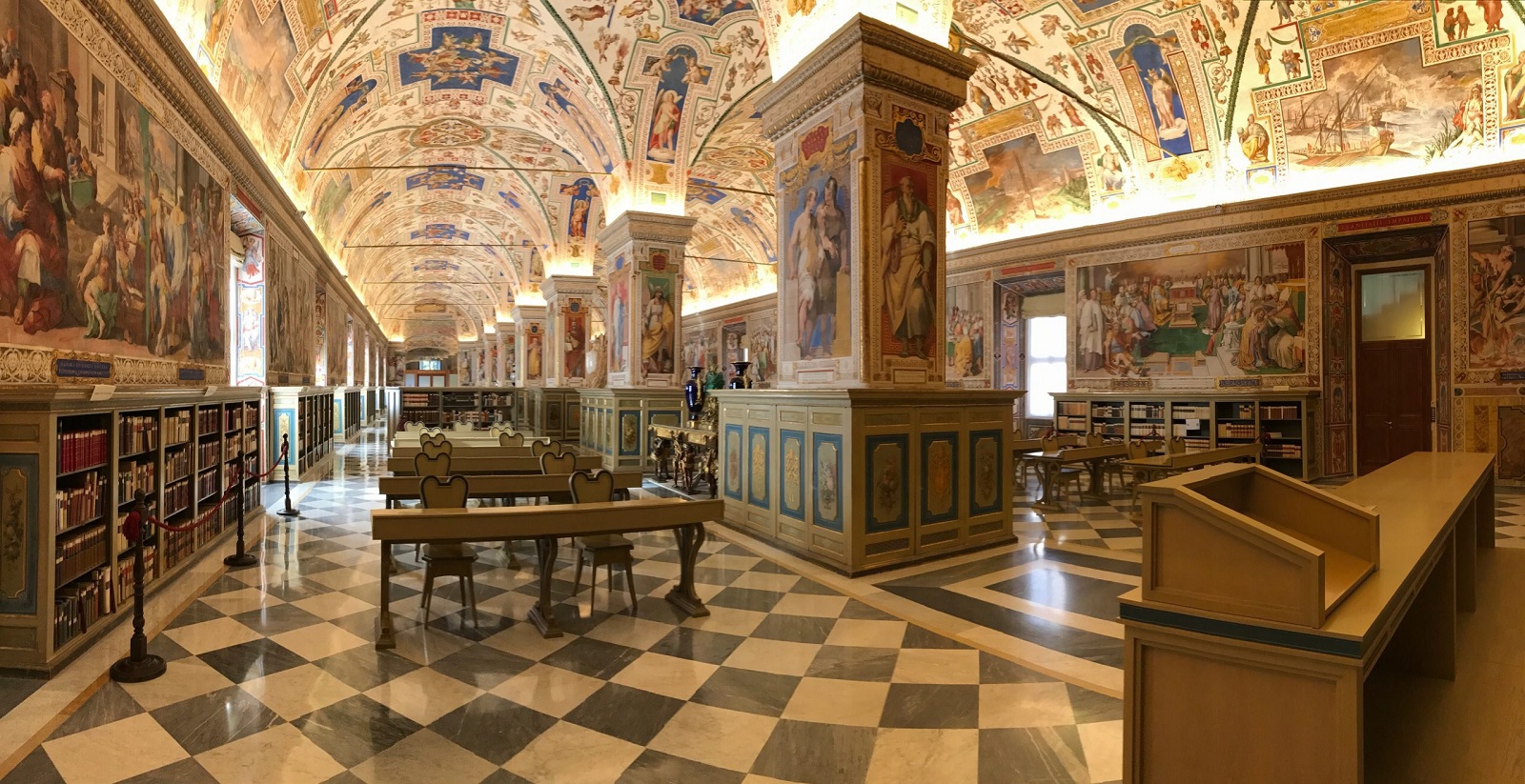 Vatican Apostolic Library, Vatican City

Good morning to all you 'rons, 'ettes, lurkers, and lurkettes, wine moms, frat bros, crétins sans pantalon (who are technically breaking the rules). Welcome once again to the stately, prestigious, internationally acclaimed and high-class Sunday Morning Book Thread, a weekly compendium of reviews, observations, snark, witty repartee, hilarious bon mots, and a continuing conversation on books, reading, spending way too much money on books, writing books, and publishing books by escaped oafs and oafettes who follow words with their fingers and whose lips move as they read. Unlike other AoSHQ comment threads, the Sunday Morning Book Thread is so hoity-toity, pants are required. Even if it's these pants, and I'd totally take this little shaver to a barbecue at Gwen Berry's house just to see her lose her sh*.


Pic Note:
The Vatican Library has been around for awhile:
The Vatican Apostolic Library, better known simply as "VAT," was officially established in 1475, although it is actually much older. Historians explain the Vatican Apostolic Library finds its origins in the earliest days of Christianity itself. In fact, some manuscripts from the first centuries of Christianity are (naturally) here preserved...

Nowadays, the Vatican Library treasures around 75000 codices, 85000 incunabula (i.e., editions made between the invention of the printing press and the 16th century), for a grand total of more than a million books.
The good news is that VAT is getting a digital facelift:
It was back in 2018 when Archbishop Jean-Louis Brugučs, then Prefect of the Vatican Library, announced the opening of the DigiVatLib, a shortening of digital Vatican Library. The Archbishop explained that around 2013 the Vatican Library began a vast undertaking to digitize the manuscripts belonging to its catalogue. Since then, the fruits of their labors can be enjoyed by anyone with internet access, at no charge.
You can search the library and download its archives just by clicking here.
Once the painstaking and minute process of scanning all the individual pages of each manuscript is complete, the work is compiled and uploaded to the DigiVatLib website. If the project is able to upload 3000 pieces per year, 80000 manuscripts should be fully scanned by 2041.
These things take time.

It Pays To Increase Your Word Power®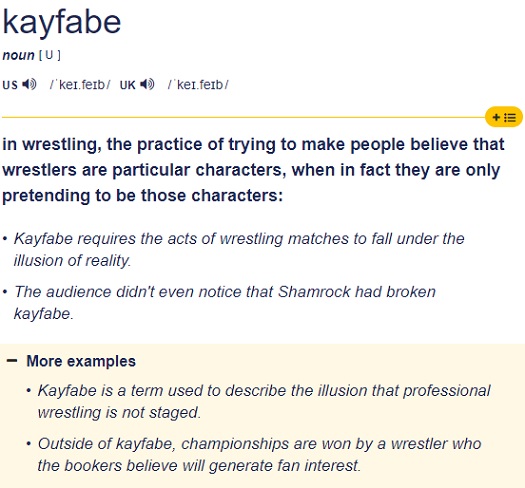 For a long time I have been looking for a word that would adequately describe this weird sense of unreality I have been feeling for the past several years. Like I am now living in clown world and everything I'm seeing, particularly from Washington DC, is being staged. The problem is, there's no way I can pelt the performers with rotting vegetables and eggs, like I could do at a bad play if I lived in the old days.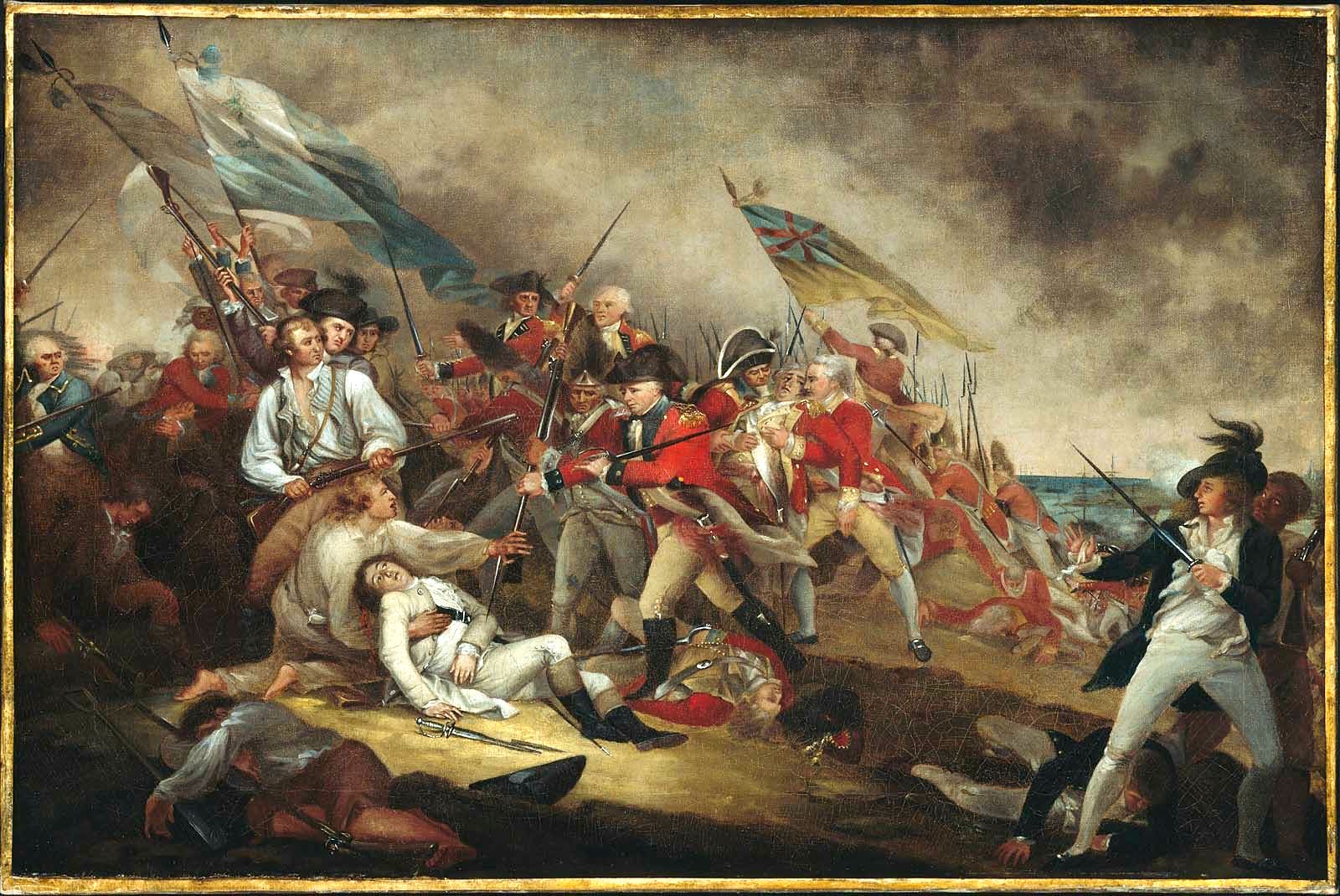 The Death of General Warren at the Battle of Bunker's Hill, June 17, 1775 by John Trumbull


Independence
Ned Ryun is a conservative activist and author whose columns are posted on the American Greatness. And, according to his web page, Ned
...is the founder and CEO of American Majority, a non-partisan political training institute whose mission is to identify and mold the next wave of liberty-minded candidates, grassroots activists and community leaders...

Prior to launching American Majority, Ryun founded and directed Generation Joshua, a civics education program for middle and high school students that reached a membership of nearly 10,000.
So it's nice to know he's actually done stuff and not just suck up the grift. As an author, he's written a couple of books that are appropriate for today, meaning, Independence Day.
His first book is Restoring Our Republic: The Making of the Republic and How We Reclaim It Before It's Too Late. From the blurb, Ryan appears to know his Civics. The book
...examines the genesis for the ideas which inspired our constitutional republic, from the ancient Hebrews, Greeks and Romans to the English and their common law. Ryun also discusses the machinery of the republic built by the Founders meant to protect the rights of the American people and how that machinery has been dismantled by Progressives.

He traces the history of our country's founding and how the Founding Fathers studied the course of human history in crafting a form of government that would constrain the powers of the government and protect our God-given rights. Ned Ryun covers everything from the Birth of American Society, Rights Enumerated, to the necessary Civil Involvement to restore our great country. This book gave me a much greater appreciation for what we as Americans have been given. In the face of aggressive socialism, we must respond by returning to the values and principles our country was founded upon.
The Kindle edition of his book is $9.99.
Mr. Ryun has published his second book, a novel, a couple of weeks ago. The Adversaries: A Story of Boston and Bunker Hill. Ryun says it's about "principled defiance in the face of overpowering & arbitrary authoritarianism, which makes it a story for all time",
...a compelling reminder of what occurs when leaders abandon eternal principles and the rule of law for avarice and power, and a free people tells its government it will not allow its freedoms to be abused any longer. The Adversaries is the story of Dr. Joseph Warren and his American comrades who with inspiring courage and heartbreaking sacrifice spark the greatest endeavor in human history: the founding of the free American Republic.
I had forgotten who Dr. Warren was and his role in the Revolutionary War, so I betook myself to his wiki page:
Joseph Warren (June 11, 1741 – June 17, 1775) was an American physician who played a leading role in Patriot organizations in Boston during the early days of the American Revolution, eventually serving as President of the revolutionary Massachusetts Provincial Congress...Warren participated in the Battles of Lexington and Concord the following day, which are commonly considered to be the opening engagements of the American Revolutionary War.

Warren had been commissioned a major general in the colony's militia shortly before the June 17, 1775 Battle of Bunker Hill. Rather than exercising his rank, Warren chose to serve in the battle as a private soldier, and was killed in combat when British troops stormed the redoubt atop Breed's Hill. His death, immortalized in John Trumbull's painting, The Death of General Warren at the Battle of Bunker's Hill, June 17, 1775, galvanized the rebel forces. He has been memorialized in the naming of many towns, counties, streets, and other locations in the United States, by statues, and in numerous other ways.
You have to admire these men who were willing to fight and die for what they believed in.


Who Dis: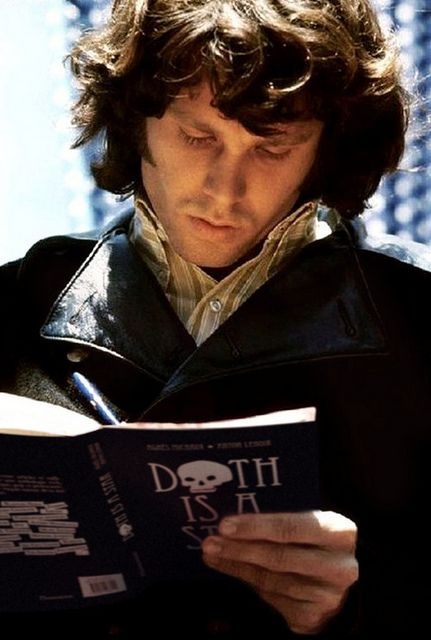 (
Last week's 'who dis'
was Clark Gable and Marion Davies hiding out in a library in a publicity still from their 1936 movie
Cain and Mabel
.


It's About Time
I have been hoping for a long time that someone would do a film adaptation of Isaac Asimov's Foundation series. And now it looks like I'm going to get my wish:
I read the books back when I was a teenager. We're talking ( *counts on fingers* ) 50 years ago, more or less. I guess Dr. A. came back a number of years later and wrote some more Foundation novels, but I haven't read those, just the original trilogy.
Is this adaptation going to be any good? The trailer certainly looks impressive, but who knows? It is being advertised as an "Apple Original" series. For what this is worth, Mrs. Muse and I are watching another Apple Original series, The Mosquito Coast, and we think it's quite good. So perhaps that's a good sign.
We'll just have to wait until the last week in September to find out for sure.


Moron Recommendations
Q: What did one progressive say to the other as they stood in the freezing snow in a Joe Biden holiday camp in Montana?
A: "Hey, remember when we used to laugh at the John Birchers?"
I am currently reading Blacklisted by History: The Untold Story of Senator Joe McCarthy and His Fight Against America's Enemies.

The short version of this 663 page doorstop is: McCarthy was right. The FDR and Truman administrations were infested with Reds. McCarthy may well have underestimated the problem. Eleanor was sleeping with the communist Joe Lash and wheelchair-bound cuck Franklin was at least commie-curious. The mainstream media, led by the New York Times, were shameless communist propagandists, as bad as Pravda, Izvestia or TASS. They led the attacks on McCarthy to try to keep him from exposing the extent of the infiltration. The State Department was riddled with communists, but so were many other Federal agencies. The OSS, predecessor to the CIA, may have been even worse.

Posted by: cool breeze at April 11, 2021 09:45 AM (UGKMd)
The Amazon blurb for Blacklisted by History: The Untold Story of Senator Joe McCarthy and His Fight Against America's Enemies is too long to reproduce here, so I'll cut to the chase: everything you know about Senator Joe McCarthy is wrong. Or, at least, everything you've been told about him is wrong. Or, even more pithily: McCarthy was right.
Evans's revelations completely overturn our understanding of McCarthy, McCarthyism, and the Cold War. Drawing on primary sources—including never-before-published government records and FBI files, as well as recent research gleaned from Soviet archives and intercepted transmissions between Moscow spymasters and their agents in the United States—Evans presents irrefutable evidence of a relentless Communist drive to penetrate our government, influence its policies, and steal its secrets. Most shocking of all, he shows that U.S. officials supposedly guarding against this danger not only let it happen but actively covered up the penetration. All of this was precisely as Joe McCarthy contended.
Just like today, when pretty much everybody in politics turns out to be either a pervert or sex pest, back then, everybody was either an outright commie spy, lending the commies a helping hand, or cheering them on.
If you really want to get depressed, read the Evans book back-to-back with Diana West's book American Betrayal, which paints an even more dismal picture, if that is possible, of the commie rot in the federal government.
And it never stops. West's latest book, The Red Thread: A Search for Ideological Drivers Inside the Anti-Trump Conspiracy, a book which is
The first investigation into why a ring of senior Washington officials went rogue to derail the election and the presidency of Donald Trump. There was nothing normal about the 2016 presidential election, not when senior U.S. officials were turning the surveillance powers of the federal government—designed to stop terrorist attacks—against the Republican presidential team. These were the ruthless tactics of a Soviet-style police state, not a democratic republic. The Red Thread asks the simple question: Why? What is it that motivated these anti-Trump conspirators from inside and around the Obama administration and Clinton networks to depart so drastically from "politics as usual" to participate in a seditious effort to overturn an election?
Profiled: James Comey, Christopher Steele, Nellie Ohr, the rest of the Fusion GPS team; John Brennan, numerous Clintonistas and Obamistas. Verdict: Multi-generational, inter-connecting commie scum, every last one of them. The "Red Thread" is indeed very long.
The Kindle edition, by the way, is only $3.99.
___________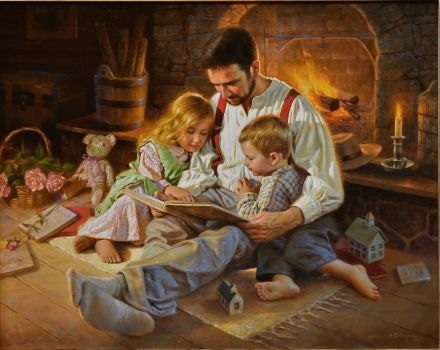 Books By Morons
Bob Zimmerman, the blogger/author whom J.J. Sefton utilizes daily as his "intrepid science reporter" (also links daily to his latest installment of "Today's blacklisted American") in his Morning Report has written a new ebook on a very au courant topic, slavery.
Bob tells me:
I am sure Ace readers will find it illuminating. It definitely puts the lie to the NY Times 1619 Project.
The book is Conscious Choice: The origins of slavery in America and why it matters today and for our future in outer space. Space travel is Bob's specialty, so his history looks to the future as well as the past:
The human race is about to go to the stars. Big rockets are being built, and nations and private citizens worldwide are planning the first permanent settlements in space.

When we get there, will we know what to do to make those first colonies just and prosperous places for all humans?

Conscious Choice answers this question, by telling a riveting and accurate history of the first century of British settlement in North America. That was when those settlers were building their own new colonies, and had to decide whether to include slaves from Africa.

In New England slavery was vigorously rejected. The Puritans wanted nothing to do with this institution, desiring instead to form a society of free religious families, a society that became the foundation of the United States of American, dedicated to life, liberty, and pursuit of happiness.

In Virginia however slavery was gladly embraced, resulting in a corrupt social order built on power, rule, and oppression.

Why the New England citizens were able to reject slavery, and Virginians were not, is the story that Conscious Choice tells, a story with direct implications for all human societies, whether they are here on Earth or on the farflung planets across the universe.
Available everywhere for $3.99 at Amazon, Barnes & Noble, and all ebook vendors. Or, if you do not want to give your money to the high-tech big box stores, you can can purchase it directly from Bob's ebook publisher here.
___________
Lurkette author Kerrie Noor has just published the 2nd of 3 scheduled prequels to her Planet Hy Man comedy science fiction series. This one is entitled The Downfall Of Manifesto The Great: A Sci Fi Comedy Where Women Are The Riot Act
Manifesto The Great rules Planet Hy Man. A Planet where animals are scarce and meat is as toxic as nuclear waste.

Faced with an uprising, an army of malfunctioning Mae West robots, and a committee as innovative as a sock puppet Manifesto The Great turns to the only person he can trust----his mother; but she has days to live.

As his city falls under the hands of Fanny and her rebels, the grieving leader retreats to his cocktail bar.

Will he rise to command again or has he buried his balls along with his mother?
If you like high-mileage heroines, fast-paced satire, and meticulously crafted universes, then Kerrie's otherworldly farces are for you.
Plus, the the Kindle edition is only 99 cents.

___________
So that's all for this week. As always, book thread tips, suggestions, bribes, insults, threats, ugly pants pics and moron library submissions may be sent to OregonMuse, Proprietor, AoSHQ Book Thread, at the book thread e-mail address: aoshqbookthread, followed by the 'at' sign, and then 'G' mail, and then dot cee oh emm.
What have you all been reading this week? Hopefully something good, because, as you all know, life is too short to be reading lousy books.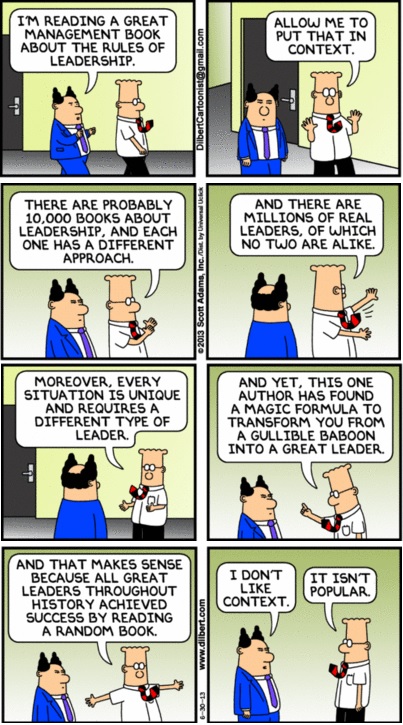 posted by OregonMuse at
09:00 AM
|
Access Comments