« Insurrection Cafe: This and That Edition
|
Main
|
Daily Tech News 1 July 2021 »
June 30, 2021
Wednesday Overnight Open Thread (6/30/21)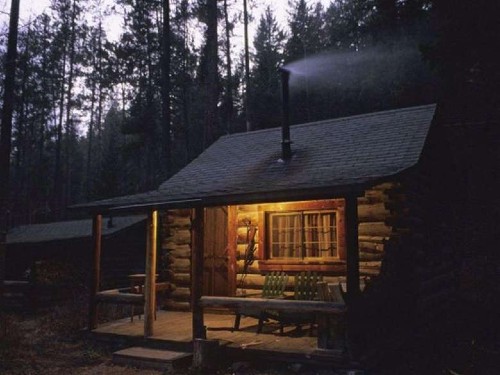 ***
The Quotes of The Day
Quote I

Let the wife make the husband glad to come home, and let him make her sorry to see him leave. Martin Luther
Quote II

"They were sent home from school. It was the LAST DAY. There were NO other repercussions. They even went to prom the very next night. Some of them are seniors going off to represent OUR school and town." Unidentified resident of Montgomery, PA
Quote III


"We are committed to aligning Canada's zero-emission vehicles sales targets with those of the most ambitious North American jurisdictions," Environment Minister Jonathan Wilkinson
Quote IV

"The shark attack garnered a lot of media attention. Truthfully, it scared a lot of people, but this is something that can take place anywhere.Mohammad Qatawneh, from the Aqaba International Dive Centre
***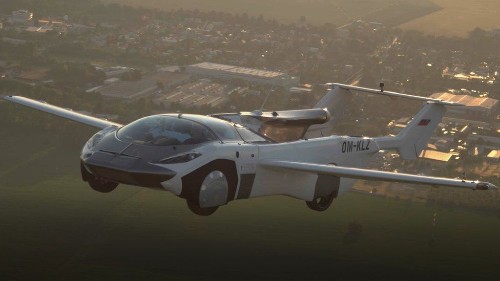 (A mystery click?)


Flying car completes test flight between airports

A prototype flying car has completed a 35-minute flight between international airports in Nitra and Bratislava, Slovakia.

The hybrid car-aircraft, AirCar, is equipped with a BMW engine and runs on regular petrol-pump fuel.

Its creator, Prof Stefan Klein, said it could fly about 1,000km (600 miles), at a height of 8,200ft (2,500m), and had clocked up 40 hours in the air so far.

It takes two minutes and 15 seconds to transform from car into aircraft.

'Very pleasant'
The narrow wings fold down along the sides of the car.

Prof Klein drove it straight off the runway and into town upon arrival, watched by invited reporters.

He described the experience, early on Monday morning, as "normal" and "very pleasant".

In the air, the vehicle reached a cruising speed of 170km/h.

It can carry two people, with a combined weight limit of 200kg (31 stone).

But unlike drone-taxi prototypes, it cannot take off and land vertically and requires a runway.
***
(H/T Sayomara)
***

Truly a contender for Tonight's Feel Good Story of The Day. Laugh out loud Karmic relief. (H/T redc1c4)
***

Living in a rural area I like and appreciate the Dollar General nearby. The economics of dollar stores - A visual explainer of the numbers behind America's ubiquitous bargain-basement chains.
***

Long and NSFW-Language warning Paul Joseph Watson............

***

Now only if the prices of lumber would come down.

Police in Lackawanna County broke up an exorcism in the lumber aisle of a home-improvement store Monday.

Details are scarce on just what was going on inside the Home Depot on Commerce Drive in Dickson City Monday afternoon, but police were called around 3:26 p.m. to escort several people out of the store for "bad behavior," WBRE/WYOU is reporting.

According to reports, the exorcism was held for the trees that had been turned into lumber.
***

I love fish. I love the Friday night fish fry.......So does Charlie..............
***
A stroll down memory lane.......Twenty retailers no longer in business.
***

The Kung Flu pandemic has touched everything. Museums included.

Cash-strapped museums unable to stop treasures from leaving UK

Export licences likely to be granted on Italian roundel and German reliquary as institutions struggle with the fallout of the pandemic
***

Is this too good to hang onto until Saturday's ONT? Perhaps, you Morons can be the judge.

A Man's Penis Broke Vertically During Sex—an Apparent Medical First

The awkward injury was surgically repaired and thankfully didn't lead to lasting disability, UK doctors say.

A man in the UK appears to be a medical first, though probably not in the way he would have wanted. His doctors say he's the first known person to have had his penis broken vertically during sex. Despite the odd injury, though, the man has fully recovered.

A broken penis, or penile fracture, is more accurately described as a tear starting from the tunica albuginea, the protective layer surrounding the erectile tissue that pump blood to the penis. The reason why it feels like a broken bone is that most injuries happen during sex, when a fully erect penis is bent too far and/or with too much force and buckles under the pressure, which then causes blood in the penis to leak out. When that happens, it's almost always accompanied by a loud popping sound along with quickly formed bruising and swelling, again much like a broken bone. The injury also causes immediate detumescence, or the loss of an erection. It's thought to be uncommon, though probably underreported due to embarrassment.

Embarrassment? Ya think Da Nozzo?
***
The ONT Musical Interlude
AND
AND
***

Spicy means spicy, amirite? Not to our Genius Award Winners.

A Tennessee couple is facing attempted murder charges after they allegedly opened fire at Burger King employees following a dispute "over a spicy chicken sandwich," according to a criminal complaint.

Police report that Tavarus McKinney, 22, and Keonna Halliburton, 20, got into an argument earlier this month with Burger King workers at a restaurant in Memphis. The duo, cops say, complained that Halliburton's chicken sandwich was too spicy.

After the "initial altercation," McKinney and Halliburton departed for a few minutes, but returned in their Ford Escape and allegedly "fired multiple shots from the road into the parking lot."
***
Dreams and aspirations do come true. Tonight's Feel Good Story of The Day.

In 1961 The Yankees Denied Her Request To Be A Bat Girl. 60 Years Later, Her Dream Has Come True

As a 10-year-old girl, Gwen McLoughlin wrote a letter to the New York Yankees organization asking to be a bat girl.

60 years later, her request has been granted.
***

Tonight's ONT has been brought to you by Spousal Rendezvous Sites.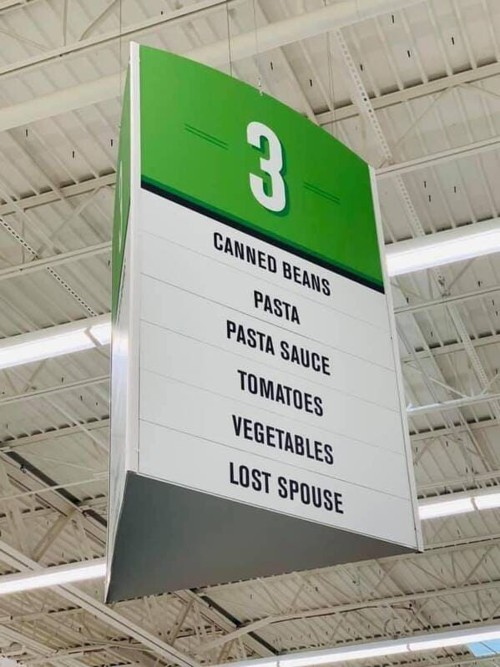 Notice: Posted with permission by the Ace Media Empire, AceCorp, LLC and the Fabulous Mrs. Mis. Hum.

posted by Misanthropic Humanitarian at
09:56 PM
|
Access Comments