« Insurrectionist Cafe: Deservin's Got Nothin' to Do With It Edition
|
Main
|
Daily Tech News 30 June 2021 »
June 29, 2021
Tuesday Overnight Open Thread (6/29/21)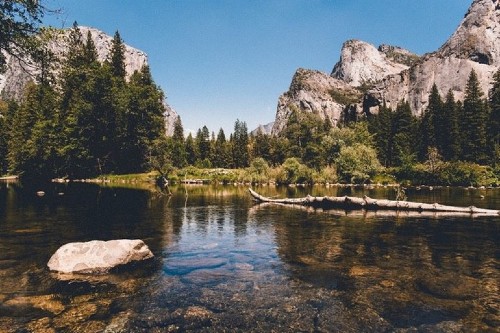 ***
The Quotes of The Day
Quote I

"We have stood by to see mediocre, measly-mouthed snowflake white men who are incapable of taking critique, who are willing to dole out infamous repudiations of the humanity of the other. And yet they call us snowflakes, and they are the biggest flakes of snow to hit the Earth." Vanderbilt professor Michael Eric Dyson
Quote II


"We don't have a gun problem in America. What we have is a criminal problem. . . Criminals don't follow the law. They're going to get guns, so what do we want to focus on? Getting guns from law-abiding citizens?. . . It's not about guns; it's about criminals who have guns, and they don't get the guns legally. That's the bottom line,"former Detroit police chief James Craig
Quote III

"It's just been one thing after another with this governor and finally he's going to be held accountable," CA state Assemblyman James Gallagher
Quote IV

But I say to you, Love your enemies and pray for those who persecute you, so that you may be sons of your Father who is in heaven; for he makes his sun rise on the evil and on the good, and sends rain on the just and on the unjust. Jesus Christ
***

Has the NSA spied on Tucker Carlson? They don't deny it.

The short of this is that the NSA said he's never been an intelligence target of the NSA. But Tucker says that's a non-sequitur and doesn't address the actual question which is did they spy on his emails and text messages.

Tucker affirms again tonight that what this government whistleblower told him Sunday is 100% accurate, because they mentioned things in his email that the NSA has read that only he would know.
***

NHTSA Orders Automakers To Report Crashes Involving Autonomous And Driver-Assist Features

Automotive regulators look like they may finally be posturing up and playing at least a little bit of hard ball with autonomous driving and/or driver-assisted incidents.

Frequent readers of Zero Hedge know that we have been critical of the job done (or not done, for that matter) by the National Highway Traffic Safety Administration, who appears to be taking a "see no evil, hear no evil" approach to regulating what has been an incessant, years-long slew of automated driving accidents, including several fatal ones.

Now, as legacy automakers drift further into the realm of autonomous driving, the NHTSA looks like it is finally ready to set some ground rules. It has "ordered automakers to report any crashes involving fully autonomous vehicles or partially automated driver assist systems", according to the Associated Press.
***

I self-identify as a grumpy old bastard............

***
Want to see President Trump in Alabama on July 3rd? Forget about it.

Former President Trump's rally in Mobile, Alabama at the USS Alabama Battleship Memorial Park on July 3 was unceremoniously canceled by officials because they outrageously claimed to have "partisan political" concerns.

"After the request was made, then there was contact with the Republican Party, they contacted us and then it became apparent that it was going to be a partisan political event, rather than just a patriotic event planned for that evening," Commission Chairman Bill Tunnell told a local NBC affiliate in Alabama.

Trump was slated to be the keynote speaker at the event on Saturday, the day before Independence Day, following a massively popular rally in Ohio. Alabama Republican Party Chairman John Wahl remarked to NBC 15 that everything was set and Trump was scheduled to speak Saturday night and was excited to be back in Alabama. He noted that the former president is disappointed that the event has been canceled.
***

It's always the little brother causing trouble. Always.

(UPI) -- Firefighters broke through a wall in New York to rescue a 14-year-old girl who was trapped inside a clothing store dressing room that used to be a bank vault.

The Port Jefferson Fire Department said crews responded alongside the Terryville Fire Department, the Suffolk County Police Department and Port Jefferson EMS when the teenager became trapped inside the dressing room at clothing store Kate & Hale in Port Jefferson Village.

The teenager, Smithtown resident Giavanna Diesso, said she had been shopping with her family when her 7-year-old brother pushed the propped steel vault door that leads to the changing area closed with her on the other side.

Giavanna, her family and the store's employees soon discovered the door would not reopen.

Danielle Diesso, the girl's mother, called 911.
***

It's time for the US government to drop its laws against marijuana. Even SCOTUS Justice Clarence Thomas states so.

But however he gets there, Justice Thomas is right that we can't go on like this forever. If it ever made sense to allow for a federal prohibition on marijuana, it certainly doesn't now when half the country allows for the sale of medical or even recreational weed.

"A prohibition on intrastate use or cultivation of marijuana may no longer be necessary or proper to support the Federal Government's piecemeal approach," he writes. Which means exactly nothing, coming in an objection to denial of cert, of course. But if Justice Thomas is ready to call BS on the federal government's preposterous insistence on treating cannabis as a Schedule 1 substance with no accepted medical uses and a "high potential for abuse," then maybe our elected officials can cowboy up the bar and quit pretending that pot is more dangerous than fentanyl.

In the meantime, Our neighbors to the south have decriminalized marijuana usage.

Mexico's Supreme Court on Monday decriminalized recreational marijuana use for adults, drawing a cautious welcome from activists who said users face a "legal vacuum" until lawmakers pass a stalled legalization bill.

"Today is a historic day for liberties," court president Arturo Zaldivar said, after eight of the 11 judges backed the decision declaring the drug's prohibition under the health law to be unconstitutional.

The ruling comes after Congress failed to enact legislation allowing recreational marijuana use by an April 30 deadline set by the country's highest court.

The landmark bill was approved by the lower house in March but still needs final approval by the upper house, the Senate.

In April, the ruling majority in the Senate said it was considering postponing the final discussion on the law until September.

The Supreme Court urged Congress to issue the necessary legislation "in order to generate legal certainty."
***

Embrace your moods like my coffee, black and bitter.

Embrace Your Darker Moods to Feel Happier in the Long Run, Say Scientists

Pressure to feel upbeat can make you feel downbeat, while embracing your darker moods can actually make you feel better in the long run, according to new research.

"We found that people who habitually accept their negative emotions experience fewer negative emotions, which adds up to better psychological health," said study senior author Iris Mauss, an associate professor of psychology at UC Berkeley.

At this point, researchers can only speculate on why accepting your joyless emotions can defuse them, like dark clouds passing swiftly in front of the sun and out of sight.


"Maybe if you have an accepting attitude toward negative emotions, you're not giving them as much attention," Mauss said. "And perhaps, if you're constantly judging your emotions, the negativity can pile up."
***

Global warming. What can't it do?

DEADLY CONDO COLLAPSE LINKED TO CLIMATE CHANGE
THE RISING SEA LEVEL COULD HAVE PLAYED A MAJOR ROLE.

After a Miami condo building collapsed in a deadly tragedy last week, experts are now probing the role that climate change played in the building's well-documented and largely-ignored deterioration.

For now, their understanding is not yet as cut and dry as saying "rising sea levels caused the building to collapse," but there do seem to be a number of ways that Miami's precarious front as a bellwether of environmental destruction likely contributed to the tragedy, The Guardian reports — and depending on how those suspicions play out, that could have widespread implications for the impact of climate change on today's housing and infrastructure.
***

Are there a set of parents thinking: What the fuck did we do wrong?
***
The ONT Musical Interlude
On this day: 29 Jun 1967
Rolling Stone Keith Richards was found guilty of allowing his house to be used for the illegal smoking of cannabis. He was sentenced to one year in jail and a £500 ($850) fine, (prison number 5855). Mick Jagger was also fined £100 ($170) and given three months in jail on drug charges. Jagger and Richards were both released and granted bail of £7,000 the following day. via thisdayinmusic.com
AND
On this day: 29 Jun 1979
American singer-songwriter, multi-instrumentalist and producer, Lowell George died of a heart attack. The Little Feat front man was found dead at the Key Bridge Marriott Hotel in Arlington, Virginia. George joined Zappa's Mothers of Invention as rhythm guitarist in 1968, played guitar on John Cale's 1973 album Paris 1919, Harry Nilsson's Son of Schmilsson album and Jackson Browne's The Pretender. via thidayinmusic.com
***

There are certain questions which you do not pose unless you know the answer. Unless you are a Genius Award Winner.

Wyoming man calls to ask why he wasn't arrested, is arrested

GILLETTE, Wyo. (AP) — A Wyoming man who asked a sheriff's dispatcher why he hadn't been arrested soon found himself in handcuffs.

The 62-year-old man called the Campbell County Sheriff's Office on Thursday to ask why he hadn't been arrested after deputies raided his house the previous day.
***

Tax payers are saved big bucks. Tonight's Feel Good Story of The Day.
Deputies in Lewis County, West Virginia say a woman who was being choked to death was able to get her hands on her pistol and shot her attacker; saving her life but ending his.


The incident was first reported on Sunday evening, but actually took place on June 19th, when both deputies and troopers with the West Virginia State Police were called out to a home for a report of a shooting.

On arrival, they found a man lying on the ground outside the residence with a single gunshot wound.

The man found dead has been identified as 47-year-old John Frame.

At age 47 he was past the "Turning around his life" mantra.
***

Tonight's ONT has been brought to you by 2nd Grade Spelling.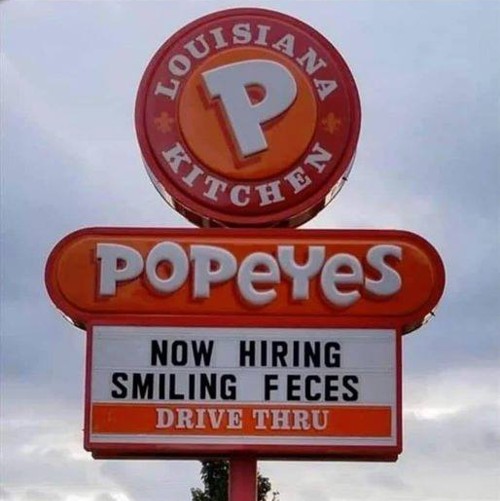 Notice: Posted with permission by the Ace Media Empire and AceCorp, LLC. Often imitated never duplicated, The ONT serving your late night needs since 2008.

posted by Misanthropic Humanitarian at
10:00 PM
|
Access Comments