« Saturday Gardening and Puttering Thread, Independence Day Weekend
|
Main
|
Saturday Afternoon Chess thread 07-03-2021 »
July 03, 2021
Ace of Spades Pet Thread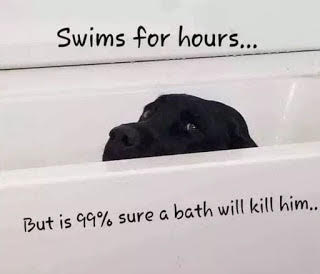 (H/T JT)
***
Good afternoon and welcome to the almost world famous Ace of Spades Pet Thread. Put away the fireworks and enjoy the world of animals.
***
A Little of This. A Little of That.
***

The admiration of a cat, a cat named Fatso.

In the past if someone was famous or notorious, it was for something—as a writer or an actor or a criminal; for some talent or distinction or abomination. Today one is famous for being famous." — Malcolm Muggeridge

I'm a man who doesn't like cats. I don't understand why women and certain men don't get the simple axiom: "Dogs? Cool. Cats? Not." It is one of the universal truths that no sane man can deny. And yet the chicks and chestless men persist in promoting this most useless of animals which steadfastly resists domestication, becoming an agreeable amusement, and is next to useless if not downright nauseating when sauteed or roasted, grilled or boiled, or even deep-fried.

There was one cat, however, that I did come to admire; Fatso.

Fatso arrived in my life as most cats arrive in the lives of men — attached to a woman. Indeed, Fatso was one of three cats attached to this woman, and he was the least promising at the outset. The other two cats were: 1) "Spotty" — an utterly coal black cat whose only "spot" was directly under his tail, and 2) "Oswald LeWinter" — a cat who was so utterly gay that he could have been the reincarnation of Liberace. And then there was… "Fatso" — a cat so utterly beaten down and scabrous that on him a sucking chest wound would have looked good. When this particular woman arrived in my life the cats were all firmly established in hers so it was a done deal if I wanted her to stick around which, at the time, I did.
***

The tables are turned when you play with this dog.
***
Meet The PetMorons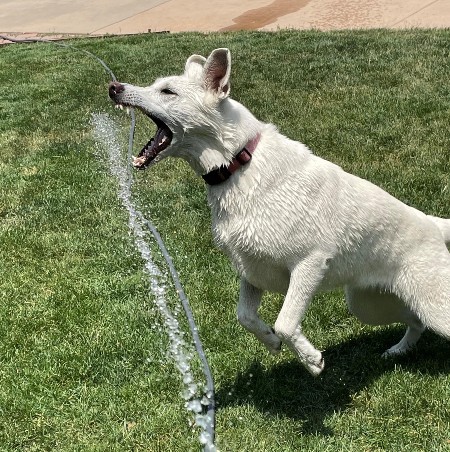 Hi all,

Thought I would send some pics of my now 2 yr. old white shepherd, Maggie.

Two of the pics are her having fun with the hose. Not sure if she hates it or loves it, but whatever it is, she has strong feelings about water coming out of a hose. The pics kind of show off her GSD teeth – good thing it's water and not an arm or leg.

Other pic is her laying claim to my chair and saying "Aren't I cute?"

Really look forward to the pet thread each week. Thanks for all you do. - Last
I'm sorry due to space constraints I couldn't publish all 3 photos of Maggie. She's adorable and as long as she likes the hose bath time should be easy. Thanks for sharing.
***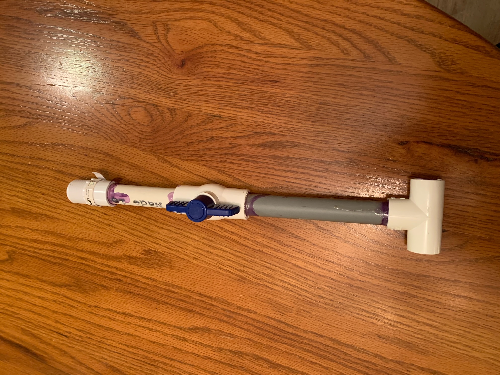 My cat Miss Callie crossed the Rainbow Bridge on Sunday after a brief illness. She was 14 years old and spent the last 5 with me. I didn't want a cat. I had just moved across country for work and was still settling in. The office manager at the new job came in one day and asked if I wanted a cat. Her daughter adopted Miss Callie, not realizing she was horribly allergic. I declined at first, then was shown a picture and given the sob story about going back to the shelter. I caved and it was the best decision I ever made. She was the best cat ever. Working from home during lockdown the last year she would curl up by my feet while I worked. This one will take a while to get over. - David
It really sounds as if you both saved one another. A perfect example of "Perfect Timing". So sorry to hear she has passed. Condolences.
***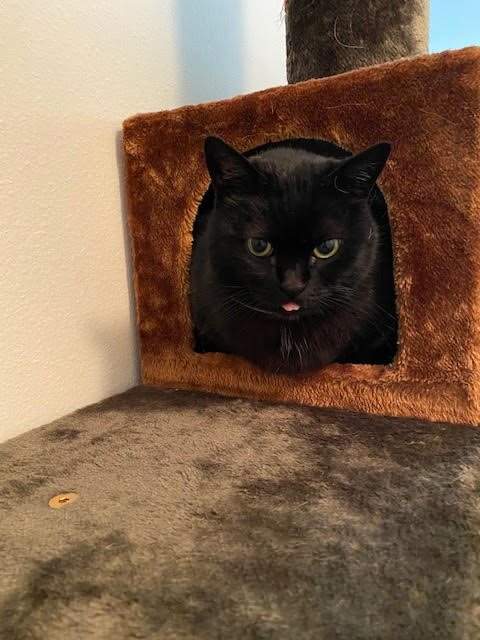 AND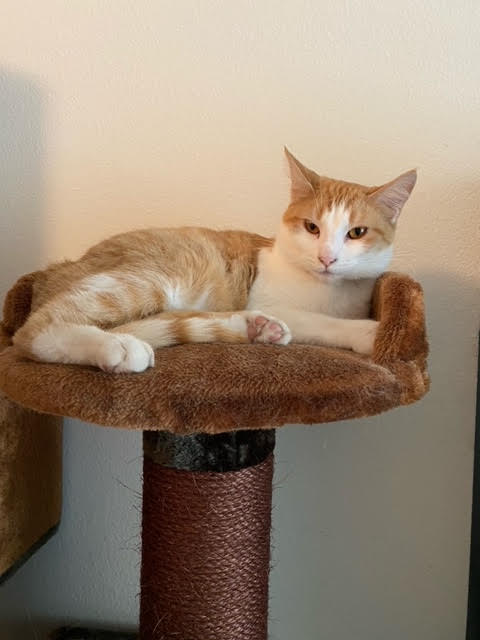 Hi MisHum,

Thanks for the Pet Thread. It's finally time for me to stop procrastinating and submit my 2 girls. The first picture is of Sabrina who was rescued 12 years ago when she could fit in the palm of your hand and is now healthy at any size. She enjoys naps in the laundry hamper when she's not loudly demanding attention.
The second picture is of Cordelia, who I found living under a bush in the apartment parking lot back in October. I should've named her something more appropriate, like Becky Lynch, considering the hurt she put on me when I first brought her inside (I was nearly hospitalized with a Pasteurella infection in my thumb). But she has since become the definition of a lap kitty.

Thanks again,
Prince Ludwig the Deplorable
Thank you for stopping your procrastination and submitting these lovely kittehs. Sorry to hear that Fang Becky was so brutal at first. I'm happy to hear she has become a PetMoron.
***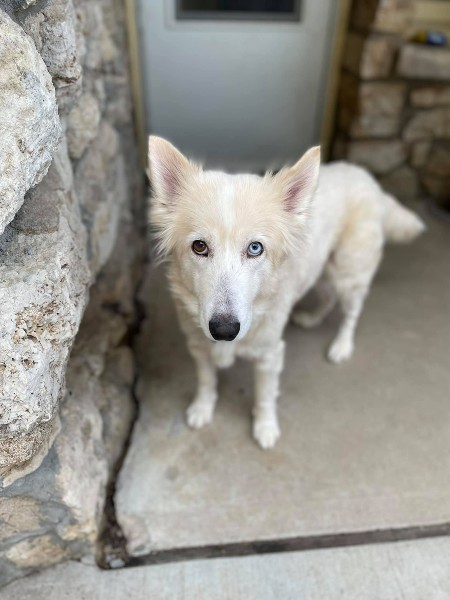 This is Baby (yes another dog named Baby lol). She's a 10 year husky mix which you can tell from her eyes. She has one blue one and one brown one! She's very healthy and a very sweet girl. She does have a skin condition which we are treating so the poor thing scratches alot, but other than that she's in good shape. She is very very vocal (must be the Husky in her, right?) and she loves her treats. We are all completely in love with her. - Jewells
Well she certainly is a cutie and appears to be a darling dog as well. Once again Jewells thank you for all the work you do for those creatures.
***
Once again The Pet Thread is indebted to you folks for the contributions you make. Thank you.
If you wish to reach us with a link or a pet submission you can reach us at petmorons at gmail dot com.
The Lord willing, the creeks don't rise and I don't become a millionaire we will be back here next week, same pet time same pet channel. Have a great week!

posted by Misanthropic Humanitarian at
03:00 PM
|
Access Comments