« Daily Tech News 28 June 2021
|
Main
|
Mid-Morning Art Thread »
June 28, 2021
The Morning Report - 6/28/21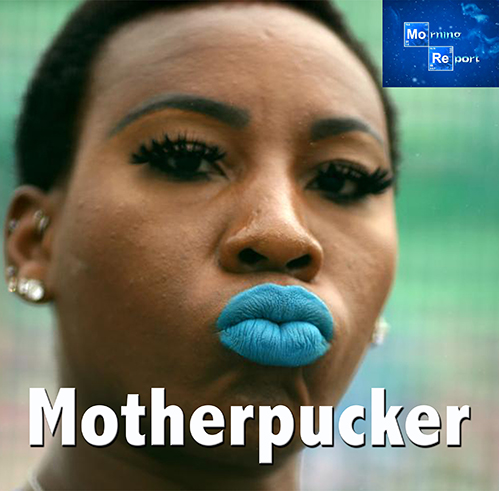 Good morning kids. Monday and as we begin another week and the halfway mark of 2021, two stories jumped out at me that together illustrate the absolute insanity of our times and the situation we find ourselves in. First up, Rudy Giuliani had his law license revoked in New York for the crime of defending his client, President-in-Exile Donald Trump and leading the failed challenge to the stolen 2020 election.
Harvard law professor emeritus Alan Dershowitz reacted to the State of New York suspending Rudy Giuliani's law license over his claims of fraud in the 2020 election.

"I taught legal ethics for, I don't know, 35 years at Harvard Law school. I think of myself as a leading expert on legal ethics. I've never ever seen a case where a lawyer was essentially disbarred . . .without a hearing," Dershowitz outlined. "I mean, the most basic concept of due process is you don't deprive somebody of his living, of his freedom, of his ability to work without a hearing. And then the criteria under which they suspended his law license is so vague. It says in the course of representing a client, a lawyer shall not knowingly make a false statement of fact or law to a third person. In other words, if he goes on your show, or he goes on my podcast, or he goes on Fox or anywhere else, and he makes a statement which turns out to be false, and he had reason to believe it was false, he could be disbarred. Do you know how many lawyers we'd have left if we applied that standard across the board? . . .

Host John Catsimatidis asked if the words "equal justice for all" are dead.

"I think they are mortally wounded," Dershowitz replied. "I don't think we're seeing equal justice for all. I think we're seeing selective justice. . . When a prosecutor runs for office, like the attorney general of New York ran for office on the promise that she will get Donald Trump, is that equal justice? Or is that show me the man, and I'll find you the crime?" . . .

Dershowitz added, "You know, that's what happens in banana republics. That's what happens in tyrannical regimes."
Counselor, I hate to be the bearer of bad news but look around you. We have an illegitimate junta that rigged an election to gain power and a bureaucratic tyranny aligned with corporatists, the media and academia acting as its unofficial/official enforcers. While innocent civilians from the political prisoners of January 6th to Jack Phillips of Masterpiece Cake Shop, to parents at the Loudon, VA School Board meeting are rounded up and imprisoned and hundreds or even thousands of others are forced to endure the struggle sessions in silence lest they be exposed, hardened criminals and mental cases roam the streets of Americas's cities and towns robbing, raping and killing with impunity; in fact, they are celebrated as heroes standing up to our number one national security threat behind climate change: "white supremacy."
And Rudy Giuliani, the man who broke the back of the Mafia and went on to be one of the greatest mayors in New York City, now has his life figuratively (and perhaps literally) hanging in the balance. As you ponder that, there's this item:
A tourist was struck by a stray bullet while walking with his family in Times Square late Sunday afternoon, police sources said -- a block from where a 4-year-old girl and two others were struck by gunfire last month.

Samuel Poulin, 21, a Marine, was with his wife, sister and brother-in-law outside the Marriott Hotel on West 45th Street and Broadway when he was hit in the upper back by a ricocheting bullet just after 5:15 p.m., according to the sources and NYPD.
Times Square. In broad daylight. On a Sunday. Older folks like me remember all too well that 42nd Street from Times Square west to the Hudson River was for many years a no-go zone. It was Giuliani that turned it around to where it is, or was before DeBolshevik and his insane Marxist wokesters destroyed it, most noticeably and forcefully during that accursed year of 2020. Now, 42nd Street and much of the rest of the city is devolving into a shit-hole to scare away even the likes of Snake Plissken. Unreal.
More than likely, ex-cop Eric Adams will be the next mayor. Yet, running as a "Democrat" even his campaign is one of law and order. But how does one square that circle with the demonization of police that has been pounded into us since well before George Floyd's regrettable yet understandable demise? My guess is you can't and you won't. New York City's situation merely underscores the absolute and irreconcilable split between the sane, rational reasonable minority/majority of Americans-Americans and a sizable, yet still minority (in numbers) of America-hating Americans that not only have nothing in common with the former but want to see them dead.
On a positive note, the junta knows that all of the crap that they've inflicted on us, either intentionally or as unintended consequences of their politically-driven incompetence is not sitting well with American-Americans. If it did, the Defund the Police movement that was all the rage - literally - last year would still be the Democrats' key policy position. What a difference a year, and mass carnage make; a Biden flunky is now out there claiming it's the Republicans that defunded the police.
Even that bastard child of Stevie Wonder and the Predator, Ibram X. "Krement" Kendi, the bilious pinhead who literally wrote (if you can call it that) the book on Crackpot Disg-Race Theory that can be found in every faculty lounge and corporate diversity office across the country had the gall to say:
"I admire critical race theory but I don't identify as a critical race theorist, I'm not a legal scholar, so I wasn't trained on critical race theory. I'm a historian,"
Evidently, he now identifies as an overgrown metamorphosed Gregor Samsa after the light has been turned on in the kitchen and the giant can of Raid, looking none too amused, has its finger poised at the tip of its head. What a world. What a completely fucked up world. And speaking of vermin:
When the "Star-Spangled Banner" played, Berry put her left hand on her hip and shuffled her feet. Towards the end of the anthem, the Olympian put a shirt with the words "Activist Athlete" over her head, according to ESPN.

"I feel like it was a set-up, and they did it on purpose," Berry complained about a 5-minute delay, which resulted in the anthem coinciding with her being on the podium. "I was pissed, to be honest."

"I really don't want to talk about the anthem because that's not important. The anthem doesn't speak for me. It never has," Berry added.
And there it is. You know something? Keep it up. Keep defecating on the nation. Reveal yourselves for who and what you are because the more we see, the more turned off people become. Then go straight to hell. That is if even the Devil can stand the stench of you and your kind.


ABOVE THE FOLD, BREAKING, NOTEWORTHY
CIVIL WAR 2.0: LEFTIST PERSECUTIONS, CAPITOL HILL BLACK WEDNESDAY PROTEST AFTERMATH, DEMOCRAT PUTSCH, AMERICAN DISSOLUTION
NOTE: The opinions expressed in some links may or may not reflect my own. I include them because of their relevance to the discussion of a particular issue.
ALSO: The Morning Report is cross-posted at CutJibNewsletter.com if you want to continue the conversation all day.
Follow us on Twitter: @CutJibNews
Follow us on Instagram:@Cutjibnewsletter

posted by J.J. Sefton at
07:20 AM
|
Access Comments