« Insurrectionist Cafe: Themeless Theme Edition
|
Main
|
Daily Tech News 29 June 2021 »
June 28, 2021
Monday Overnight Open Thread (6/28/21)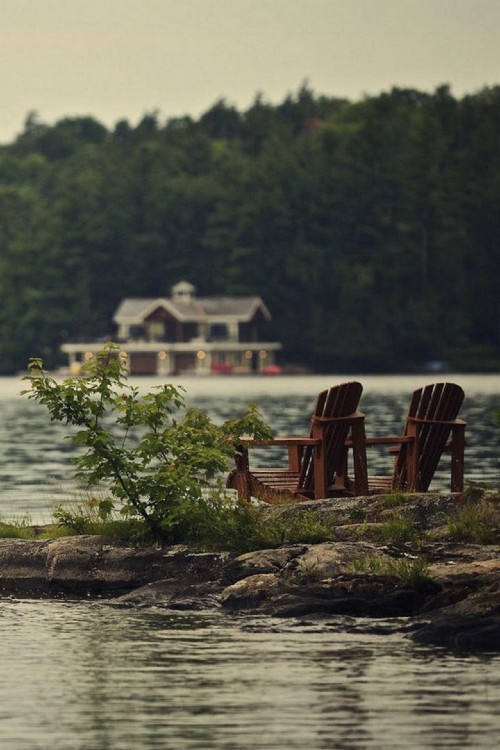 ***
The Quotes of The Day
Quote I

"One of the greatest victories you can gain over someone is to beat him at politeness." Josh Billings
Quote II

"We have a student loan crisis, a housing crisis, a climate crisis ... how on earth can we possibly overcome this? I think one of the ways that we overcome it is by being one of the most unionized workforces and unionized generations in American history. By collecting our power as workers in the economy, we can take our futures back." Rep. Alexandria Ocasio-Cortez (D-NY)
Quote III

"No one can really know why he lost weight. What's clear is the regime wants the world to think that its people love care for their leader, to a point where they'd cry over his thinner appearance." Yang Moo-jin, a professor at the University of North Korean Studies
Quote IV

"I can understand gays, lesbians, and so on. But do you know who I don't understand at all? The transgender. If someone undergoes a sex-change operation, he commits a crime of self-harm. Every operation is a risk. And these transgender people are really disgusting to me." Czech President Milos Zeman
Quote V

"What sexual orientation? I see a dick. That lets me know he's a man…he is not a female," Unidentified woman spa user.
***

Deep down we always knew that NFL Commish Roger Goodell was a bottom, amirite?
"The NFL has released a video which declares that "Fooball is gay."

The video then proceeds to describe the popular sport with various other words, some of which include, "exciting," "lesbian," "transgender," "queer" "bisexual," "freedom" and "American."

"If you love this game, you are welcome here. Football is for all. Football is for everyone. The NFL stands by the LGBTQ+ community today and every day," the league said in a tweet.

Both the tweet and the video direct people to support The Trevor Project, an organization which describes itself as "the leading national organization providing crisis intervention and suicide prevention services to lesbian, gay, bisexual, transgender, queer & questioning youth."

Carl Nassib of the Las Vegas Raiders earlier this month became the first active NFL player ever to announce that he is gay. In a video making the announcement he also said that he would donate $100,000 to The Trevor Project.

Outsports reported that it was told by NFL spokesperson Samantha Roth that the NFL's video is a direct response to Nassib's disclosure.

"In the new film 'Football is for Everyone' from the NFL in partnership with The Trevor Project and creative agency 72andSunny Los Angeles, the league redefines the game to be inclusive of all different types of fans, coaches and players. The film also features The Trevor Project to highlight life-saving resources for LGTBQ+ youth," the NFL noted, according to Outsports.
I guess the NFL really wants to go down with the Go Woke, Go Broke campaign.
***

Oh be careful for what you wish for.

The Oakland City Council approved a budget on June 24 that will redirect $17.4 million from its police department to other programs over the course of two years.

The city council voted 7–2 to adopt the plan that would cut $17 million from the police department and direct the funds instead to a violence prevention program, according to CBSN Bay Area. The council's website was not yet updated with the vote tally on Sunday morning.

The funding diversion was approved amid a surge in violent crimes in the area, including a mass shooting at Lake Merritt the weekend before the vote.

The city's mayor, Libby Schaaf, opposed stripping funds from the police department.

***SNORT***
***

Yes, it is easier to ask for forgiveness than permission, if you have the money.

Millionaire who illegally built 'UK's best man cave' with cinema and casino dodges jail

The pensioner was spared jail despite avoiding planning permission for his luxury 10,000sq/ft extension that included a bar and bowling alley and leaving neighbours raging
***

Sometimes I wish I had a magic wand. I wouldn't use this on the obese. I would use it on people who talk too much.

A weight-loss tool that uses magnets to stop people from opening their mouths wide enough to eat solid food has been developed by scientists in order to tackle obesity.

The device, developed by medical professionals from the University of Otago in New Zealand and scientists from Leeds in the UK, can be fitted by dentists and uses magnetic components with locking bolts.

It has been criticised online, however, with people likening it to a medieval torture device.

The University of Otago tweeted that it was "a world-first" weight-loss device "to help fight the global obesity epidemic: an intra-oral device that restricts a person to a liquid diet."

Called the DentalSlim Diet Control, the device allows its users to open their mouths only 2mm wide. Initially, it was trialled on seven otherwise healthy obese women from Dunedin in New Zealand for two weeks, who were given a low-calorie liquid diet.

An article published in the British Dental Journal reported that the group of women lost a mean amount of 6.36kg – about 5.1% of their body weight.

But participants complained that the device was hard to use, causing discomfort with their speech. They said they felt tense and that "life in general was less satisfying".
***

Jeb Bush, The US Chamber of Commerce and other RINOs who love immigration are pretty damn quiet at the moment.

542 Percent Increase in Convicted Sex Offenders Arrested at Border

DEL RIO, Texas—Border Patrol agents have arrested 353 illegal aliens with sex-related criminal convictions so far this fiscal year. A large number of the detainees had prior convictions for crimes involving a minor.
***

Conspiracy or too good to be true? Follow The Money: Hunter Biden Involved With Firm Collaborating With The Wuhan Lab Says Report

Rosemont Seneca Technology Partners is an investment firm led by Hunter Biden. The firm was a lead financial backer of Metabiota, a pandemic tracking and response firm that partnered with Peter Daszak's EcoHealth Alliance and the Wuhan Institute of Virology.

Rosemont Seneca Technology Partners (RSTP) was a division of Rosemont Capital, an investment fund created by Hunter Biden and John Kerry's stepson in 2009, Biden was the managing director.

The National Pulse discovered in archived versions of the firm's portfolio that San Francisco-based Metabiota was one their companies.
***
I suspect the titans of Twitter and Facebook approve of these tactics.

DUBAI, United Arab Emirates -- Police in Kuwait have arrested a resident — an Egyptian man — for posting a video online in which he rants about bad weather and dust storms. The arrest underscored the country's restrictions on expression and drew criticism on social media Monday over his detention.

Kuwait's Ministry of Interior said Sunday the person behind the "offensive" video was arrested and referred to authorities, which would "take the necessary legal action against him."
***

No word if one of the fleeing "men" was Jonah Goldberg and/or Charlie "3 Wives" Sykes.

Australian police had to launch an air rescue mission when two naked sunbathers became lost after being startled by a deer.

The men called for help at about 6pm on Sunday after running from a beach into a forest, a distinctly unimpressed Police Commissioner explained, while a sign language interpreter added to the amusement of nonplussed viewers.

'Unbelievably, we saw two men sunbaking [sunbathing] naked on a beach on the South Coast,' Mick Fuller said.
***

What's a little disbarment over a prestigious building naming?

In 1999 the University of Arkansas at Little Rock's Bowen Law School established an endowed professorship called the "Distinguished Professor of Law and Public Policy." It's since been available for a five-year term to UALR faculty members who apply, though held solely since inception by soon-to-retire Professor John DiPippa.

I'm told DiPippa and the dean of the law school several months ago began calling this appointed position the "William J. Clinton Professor of Constitutional Law and Public Service." It appears the decision to rename (and seemingly refocus) the professorship after Clinton was made without the current faculty's involvement.

Now a flap over the change has resulted among some Bowen faculty members, best illustrated by a lengthy email from well-regarded (believe I'll just refer to him as distinguished) Professor Tom Sullivan. Below is an edited version of Sullivan's lengthy May 22, 2021, email addressed to the faculty (acquired via FOIA). ...

"I simply do not think it appropriate for a law school to honor a disbarred lawyer--it strikes me as hardly sending a deterrent message to law students or practitioners. But beyond the disbarment, I have grave concerns about Bowen being aligned with significant policy decisions taken by Clinton that have [caused] irreparable damage to our legal system. ...
***

You can't have your cake and eat it (too). But you can try if you are an insolent woman soccer star.

Rapinoe No Victim: US Women's Soccer Team Earned More Than Men's Team


Players on the U.S. women's national soccer team are paid more than their counterparts on the men's team. But Megan Rapinoe isn't letting facts stand in the way of her p.r. campaign to pressure the United States Soccer Federation (USSF) into increasing her salary.

In March, the gold medalist and two-time World Cup Champion complained to Congress and to President Joe Biden that she is a victim of pay discrimination. Later this month, she'll take her case to the court of public opinion in a new documentary, LFG, that will begin streaming on HBOMax.
***

Ya know Kristi, rules are meant to be broken. Is there any hill a Republican will die on?

South Dakota Gov. Kristi Noem took aim at the Biden administration from Mount Rushmore Sunday after federal officials this year rejected her bid to host a Fourth of July fireworks show at the famed monument.

"It's a beautiful day. I really wish that we were able to have fireworks here this year – probably not gonna happen because of the Biden administration – but look at all the wonderful people still enjoying this monument to history," she said in a video posted on Twitter.
Quit spouting off on Twitter and just hold the damn show.
***

The US Naval Academy seems to have a problem with their football program.

Why are Naval Academy football players dying?
In the last seven years, three Midshipmen who played at least two years of football at the US Naval Academy and the Naval Academy Prep School have died of natural causes.

2014: Will McKamey, 19, 5-9, 170-pounds: died after collapsing and falling in to a coma during practice. History of brain injury.

2020: David Forney, 22, 6'3" 305 pounds: died of cardiac arrest in his room.

2021: Michael Myles James, 22, 5'11" 230 pounds (2018): unspecified natural causes in his sleep. Recruited to play football, went to NAPS, played freshman year.

I have kids the same age as these MIDN, that is what first caught my attention. I cannot imagine getting that phone call, or walking it to that room ... it is a living nightmare I would not want to see happen to anyone.

In life, death can happen to anyone and no activity is safe. Football is known to be more dangerous than most sports, and at each level the players and the hits get larger and harder. Still, in a college as small as USNA and with people so young, those numbers seemed unusually large. That got me to start pulling a string.

The Capital Gazette has some interesting numbers we should look at:

This is the 14th midshipman death in eight years, and the second in a year's time at the academy, according to previous Capital reporting. Midshipman 1st Class John Johnson died in December while on leave.
***

The home owner wins. The plaintiff's attorney wins. And the citizens of Hillsborough, CA lose. No word about the fine politicians of that town.

A colorful home in Northern California — often referred to as the "Flintstone House" for it's dinosaur replicas, unique shape and memorabilia from the '60s cartoon — can stay caveman-themed after a lawsuit between the town and the home's owner was settled, according to local reports.

Florence Fang, the home's owner, will be paid $125,000 by the town of Hillsborough to cover costs associated with the lawsuit, which began in 2019, according to The Mercury News. The settlement also states that Fang must apply for permits for the home's exterior, but that they are guaranteed to be approved once filed, The Palo Alto Daily Post reported.
***

There is a reason why the term "Risk" is used in the insurance biz. Racism charges have now been leveled against insurance underwriting practices. Why? Dogs.

Activists Say Racist Legacy Tainting Insurer Attitudes Toward 'Dangerous' Dog Breeds

Insurance carriers' rules about dog breeds have pulled the industry into a new twist in the national debate over racial equity.

Animal rights advocates say the assumption that particular dog breeds are inherently more dangerous is often driven by racial or class animus that associates certain kinds of dogs with certain kinds of people. They have dragged insurers into a political dog fight that forces them to defend exclusionary policies in statehouses across the United States.
***
The ONT Musical Interlude
On this day: 28 Jun 1975
American singer songwriter Tim Buckley completed the last show of a tour in Dallas, Texas, playing to a sold-out crowd of 1,800 people. This was Buckley's last ever show, he died the following day of a heroin and morphine overdose aged 28. via thisdayinmusic.com
AND

Some commenter last night didn't care for the Musical Interlude. IIRC claims the music was too old. You think Frank Zappa and Status Quo are old, check this out:

Good stuff!
***

Hero receives a hero's ride. Tonight's Feel Good Story of The Day.

Despite being afraid of heights, Jonathan Bauer jumped 25 feet into the Assawoman Bay after a car accident flung a baby into the water on May 2.

He saved the girl's life and news of Bauer's heroic quick-thinking actions sparked the iconic Thunderbirds to offer their own thanks.
Afraid of heights? Yikes.
***

When you gotta go, you gotta go says our Genius Award Winner.

A Maine driver clocked at 110 mph in a 45 mph zone told police his passenger had to go. As in, find a restroom.

An officer gave pursuit after the motorist traveled at a whopping 65 mph above the posted speed limit on Tuesday in Fairfield.

No one was hurt in the pursuit, which ended in a convenience store parking lot.
***
Tonight's ONT has been brought to you by Romantic Gestures.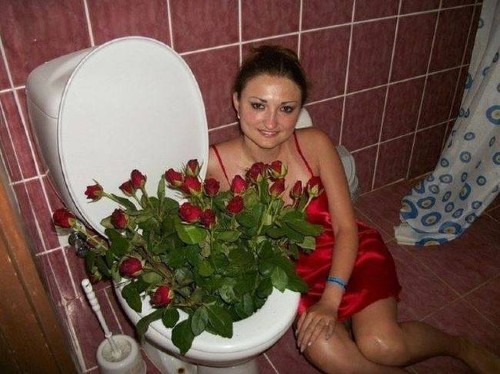 Notice: Posted with permission by the Ace Media Empire and AceCorp, LLC. ONT Tips, loose change, drink tokens and burner phones to petmorons at gmail dot com. Good stuff to Ace. Complaints, pissing and moaning to your congress critter.

posted by Misanthropic Humanitarian at
10:00 PM
|
Access Comments