« EMT 6/27/21
|
Main
|
It Took 2,500 Years, But The West Is No Longer A Serious Place »
June 27, 2021
Sunday Morning Book Thread 06-27-2021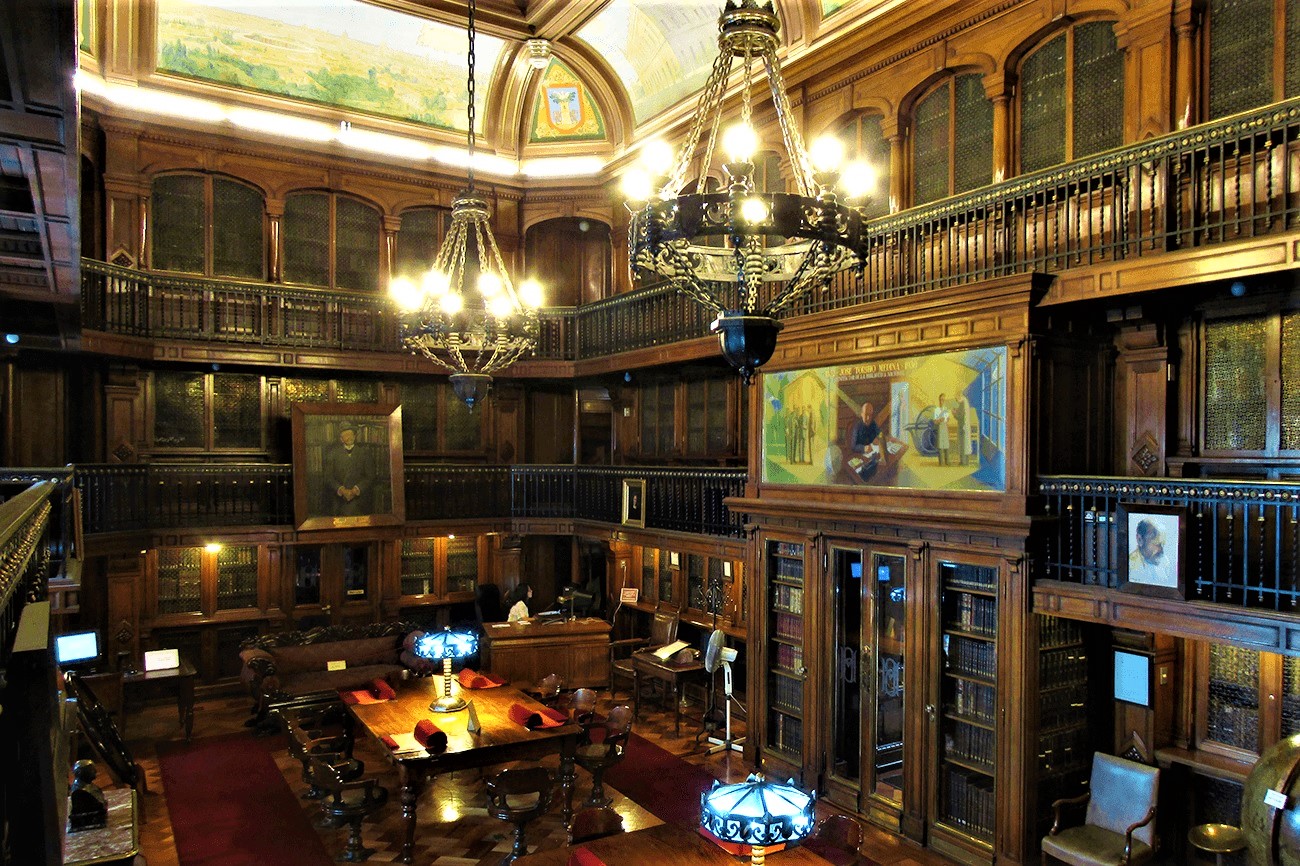 Biblioteca Nacional de Chile, Santiago
Good morning to all you 'rons, 'ettes, lurkers, and lurkettes, wine moms, frat bros, crétins sans pantalon (who are technically breaking the rules). Welcome once again to the stately, prestigious, internationally acclaimed and high-class Sunday Morning Book Thread, a weekly compendium of reviews, observations, snark, witty repartee, hilarious bon mots, and a continuing conversation on books, reading, spending way too much money on books, writing books, and publishing books by escaped oafs and oafettes who follow words with their fingers and whose lips move as they read. Unlike other AoSHQ comment threads, the Sunday Morning Book Thread is so hoity-toity, pants are required. Even if it's these pants, for which a better visual representation of Joe Biden's vision for America could scarcely be devised.


Pic Note:
It's older than you might think:
The National Library is one of the oldest institutions in Chile. Founded on August 19, 1813, it has been permanently linked to national history.

Out of its various collections of national prints - books, magazines, newspapers and documents - it is worth mentioning the American Library of José Toribio Medina, which was donated to the National Library by this famous bibliophile, who set out to collect the first American prints and the most important works about America, published since the Discovery. Among the 33,000 titles that it preserves, there are rare and appreciated nautical, geographical and demographic books contemporary from the time of the discoveries, repertoires of indigenous languages, as well as important historiographical, literary and scientific texts of the sixteenth, seventeenth, eighteenth and nineteenth centuries. Also noteworthy are the old editions of the first chroniclers of America and Chile and the manuscript archive comprising 11,992 manuscripts gathered in 378 volumes.

It Pays To Increase Your Word Power®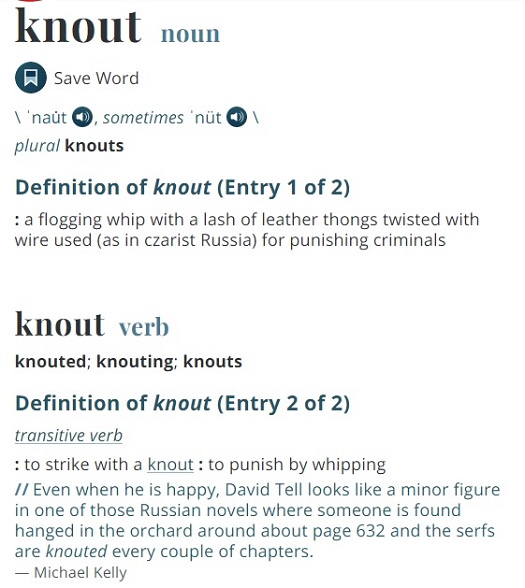 Usage: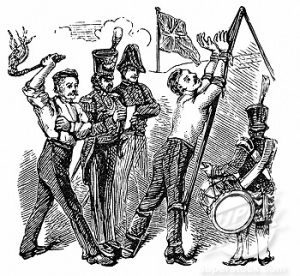 If YD is ever in charge, the people responsible for [preteen boy drag queens] are getting knouted. I will hire world-class Cossacks at top-dollar for the purpose.

Posted by: Yudhishthira's Dice at June 23, 2021 10:48 AM (Zhwz2)
Yudhishthira's Dice: Striving to Make Knouting Great Again!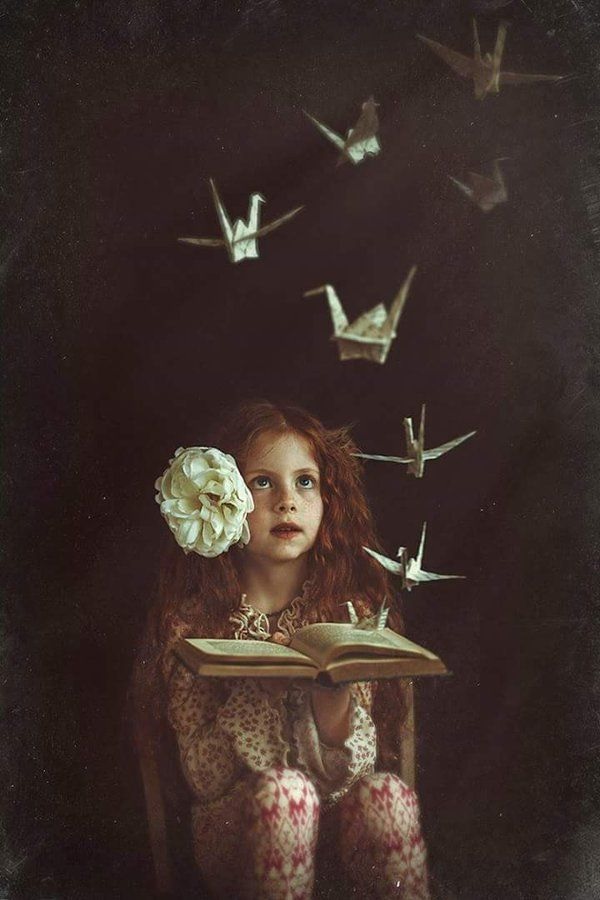 Amazon Hijinks?
Has anyone else noticed Amazon acting hinky, or is it just me? I spend a lot of time on Amazon pages doing book thread stuff, and lately it I'll click on some link and bam! it will take me to some other link that has nthing to do with the what I thought I had just clicked on. So I have to hit the 'back' button and try again, and them it will work. I don't know if it's just me being sloppy about what I'm clicking on, or is this a new, sneaky way that Amazon is now using to look at stuff they want to sell me.
Like this stupid book here. Amazon has been shoving it in my face for the last year or two, and I don't want it. It shows up in the 'Products related to this item' section down at the bottom of the screen so often that I think somebody at Amazon really must want it to sell. I just ignore it, but today I think I hit one of those phantom links and it took me directly to its page. Why that book? Of all the hundreds of thousands of books Amazon has, why that one?
Anyway, I don't have enough evidence yet that this is not just me being sloppy. But I wouldn't put it past Amazon to do this.
Anyway, I was wondering if any of you had noticed anything like this?


Who Dis: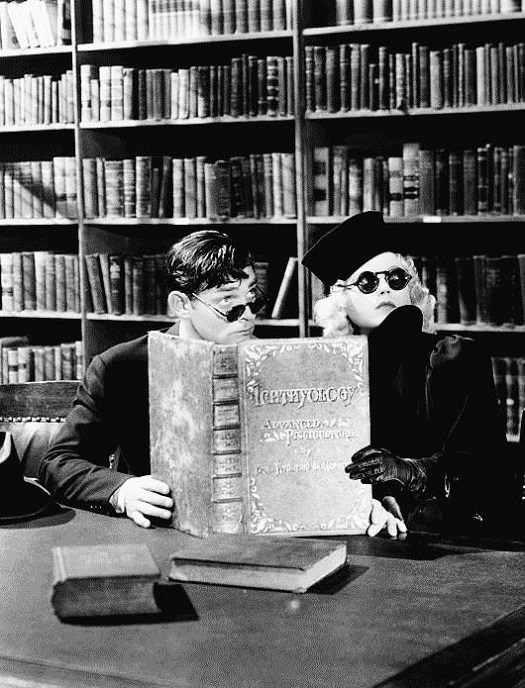 (Last week's 'who dis' was actress
Jean Seberg
. During the 60s, she started hanging out with the Black Panthers and became the target of an FBI dirty tricks/COINTELPRO operation. You can read the whole sordid story on
her wiki page
. Seberg committed suicide at age 40.)


Moron Recommendations
42 So I am re-reading Jack Finney's Forgotten News, which is his re-telling of two yuge stories from 1857: the murder of NYC doctor Harvey Burdell and the sinking of the passenger ship Central America. In between the two stories are little past-century vignettes that tweaked Finney's interest.

Finney was the author of Invasion of the Body Snatchers, but his metier was time travel books and stories, such as Time and Again and The Love Letter. He writes Forgotten in a very armchair, pull-at-your sleeve style, recreating the lost world beautifully and pulling you in as only a gifted writer can. Much recommended.

Posted by: Mary Poppins' Practically Perfect Piercing at June 20, 2021 08:23 AM (2JVJo)
This is actually a better intro to Forgotten News: The Crime of the Century and Other Lost Stories than Amazon's crappy blurb, so I'm just going to leave it at that. Published in 1983, I think it's pretty much OOP, but there are reasonably priced used copies available. There's a good selection on Abebooks, too.
And MP4 is right, all of Jack Finney's novels and stories are about time travel, except one, Invasion of the Body Snatchers: A Novel, unless there's a time travel element in it that I'm not aware of. Anyway, I didn't know the movie was based on a book. Written in 1955, it seems strangely appropriate now:
On a quiet fall evening in the peaceful town of Mill Valley, California, Dr. Miles Bennell discovers an insidious, horrifying plot. Subtly, almost imperceptibly, alien life-forms are taking over the bodies and minds of his neighbors, friends, family, the woman he loves, and the entire world as he knows it.
Yeah, that sounds about right.
___________
179 I am reading a small pile of books by Joseph C. Lincoln. All set on Cape Cod, around 1900. Tons of colorful language, including some language that would get "cancelled" without delay in these times. Cap'n Eri, The Postmaster and Shavings are the three I've read this week, couple more to go before I head back to NC. Recommended mainly for people with a fondness for the Cape, or really any seaside community of the era.

Posted by: Lincolntf at June 20, 2021 09:20 AM (l14X/)
Many, if not all, of Lincoln's books are in the public domain, so there are many free Kindle editions. The accompanying blurbs are useless, I can't tell you much about them. I'll bet archive.org has thedm, too.
___________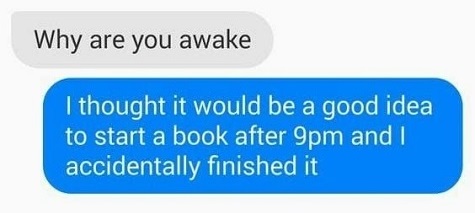 Finally finished all 1000 pages of The Way of Kings by Brandon Sanderson. It was so worth it. The book is brilliant. Someone here on the blog said the last 100 pages would blow me away and yes, that is true as I ended up reading well into the morning hours to get to the finish.

I'm not going to try and describe the story as it would be impossible in a few words. All I can say is it felt like I was watching a movie. The world Sanderson creates is so vivid, I could see it and his characters are interesting and so true to the world he creates, I was fascinated. I also liked how he didn't jump from storyline to story line frequently which what I hated about RR Martin.

Although there are multiple books in this series, there is a very satisfactory ending which I also liked.

Highly recommended but be prepared. You'll want to read every one of the 1000 pages.

Posted by: Sharon(willow's apprentice) at June 20, 2021 09:22 AM (sd8p8)
I read this book years ago when I first started getting into e-books. But this was before my injuries resulted in cloudy memory from the resulting surgeries sand I really need to go back and read it again. Sanderson's world-building is top notch. The Way of Kings is the first book of the Stormlight series and I think it's up to 4 now.
___________
And on the topic of books, I just started reading Malachi Martin's Hostage to the Devil. I stayed up late last night; it was tough to put down. Its about several exorcisms in the 60-70s. Even though Martin died in the 90s, his observations about the cultural rot that had already taken hold in our country (not sure if satan causes or just takes advantage of it) makes it extremely relevant and timely. Theres even foreshadowing the gender fluidity/LGFBYSW "movement."

Posted by: LASue at June 20, 2021 09:44 AM (Ed8Zd)
I haven't heard the name Malachi Martin for many years. He's written both fiction (The Final Conclave) and non fiction (The Jesuits). I thought most of his books would be OOP, but there is a Kindle edition of Hostage to the Devil: The Possession and Exorcism of Five Contemporary Americans. This book is not sensationalistic trash, rather it's a serious investigative account:
"Hostage to the Devil is the first and only textbook on the subject of possession and exorcism in modern times. It is the only work to describe the stages of exorcism and it is obviously based on an enormous amount of personal experience. ... a brilliant work."
The author of that review is psychiatrist M. Scott Peck, who has seen demonic possession himself. He wrote his own book on the subject, Glimpses of the Devil: A Psychiatrist's Personal Accounts of Possession, Exorcism, and Redemption. Peck did not believe in the devil at first, but he eventually changed his mind:
In Glimpses of the Devil, Dr. Peck's celebrated gift for integrating psychiatry and religion is demonstrated yet again as he recounts his journey from skepticism to eventual acknowledgment of the reality of an evil spirit, even at the risk of being shunned by the medical establishment. In the process, he also finds himself compelled to confront the larger paradox of free will, of a commitment to goodness versus enslavement to the forms of evil, and the monumental clash of forces that endangers both sanity and the soul.
My theory, and I'm not the only one who believes this, is that the farther we go as a society down the dark path, the more we untether ourselves from our cultural Christian heritage, the more of these "unexplainable" incidents will occur.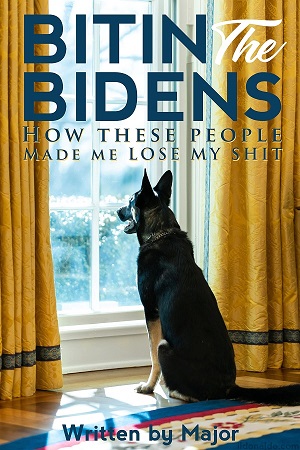 ___________


Books By Morons
Francis Porretto has just published In Vino, book 4 of his Futanari Saga, about which a good overview is here, including links to the previous novels.
This latest installment involves skullduggery and treachery in Vatican politics:
Pope Clement XV, the first American to be raised to the papacy, is under attack from within the Vatican. Powerful cardinals, averse to his efforts to reform the Catholic clergy, are trying to force him to resign his office. To undermine him, they spread rumors of his involvement in financial and sexual improprieties. To retain the papacy he must discover their identities and defeat the rumors...but how?
The Kindle edition of In Vino is $3.99.
And on a completely unrelated note, I wonder why Pope Benedict XVI suddenly stepped down in 2013? They made it sound as if he was at death's door, but here we are, almost 10 years later, and he's still alive.

___________
So that's all for this week. As always, book thread tips, suggestions, bribes, insults, threats, ugly pants pics and moron library submissions may be sent to OregonMuse, Proprietor, AoSHQ Book Thread, at the book thread e-mail address: aoshqbookthread, followed by the 'at' sign, and then 'G' mail, and then dot cee oh emm.
What have you all been reading this week? Hopefully something good, because, as you all know, life is too short to be reading lousy books.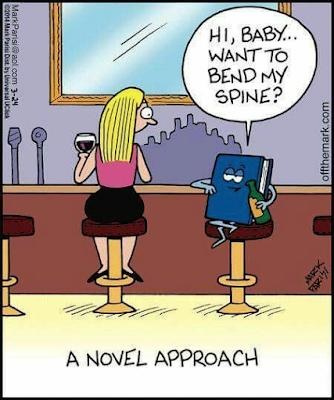 posted by OregonMuse at
09:00 AM
|
Access Comments