« Daily Tech News 23 June 2021
|
Main
|
Mid-Morning Art Thread »
June 23, 2021
The Morning Report - 6/23/21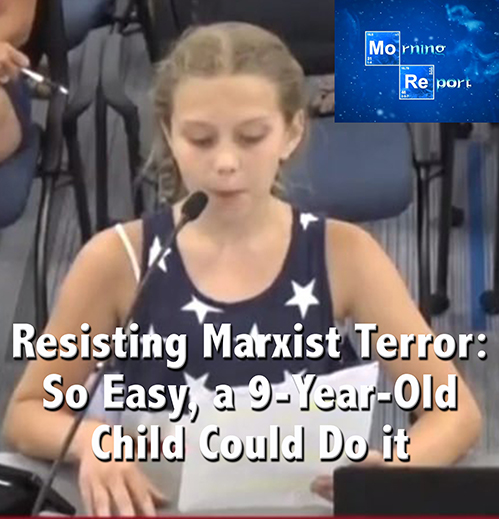 Good morning kids. Wednesday and the big story is the Senate GOP somehow dodging a bullet, pulling the trigger on the filibuster (which Manchin and Sinema evidently still standing firm on preserving) and effectively killing the advancement of this HR-1 "For the People" Act. At least for the time being. The Democrats never give up, give in or admit that they were wrong. Now, after stealing a national election on top of controlling an unelected oppressive bureaucracy and much of a corrupt judiciary, to get to within a red pubic hair's breadth of consolidating permanent absolute power and be denied will only make them akin to zombie alien cancer-herpes.
The noxious bile that will be spewed from Cuck Schemer, Malig-Nancy Pelosi and their propaganda corps(e) media will only be confirmation. Even more confirmation was the fact that Veep Throat Harris wasn't cackling when the vote (unlike her) went down. It would be nice to think that McYertle and the GOP understood the implications of this monstrosity passing, insofar as it would have destroyed the freedom and liberty of the American people (not the "people" referenced in the Orwellian title of HR-1).
It's not about preventing the denial of voting rights or expanding voting rights to the disenfranchised or any of that crap. Raving commie Jew-hating stooge, token "Squad" male and profoundly dim-bulb Jamaal Bowman openly defines what this is to the airport waiting area masses:
Rep. Jamaal Bowman (D-New York) appeared on CNN Tuesday and admitted that the Democrats' federal election bill is all about Democrats staying in power.

That's it. That's the post.

Democrat Jamaal Bowman admits S.1 legislation is a power grab. "If we deliver [S.1], we maintain power in 2022. If we don't...we risk losing power."

. . . The Democrats are acting like a questionable win at the presidential level in the midst of a historic pandemic, losing seats in the House, narrowly capturing the Senate in questionable special elections, and losing big at the state level, all constitute a mandate for them to obtain total power forever and to push a hard-left agenda that the American people don't support.
They cynic in me would say the GOP killed this nightmare only to preserve their spot at the trough. If Democrats can rig elections forever, there'd be no need for a phony opposition to bamboozle the rubes, would there? In any case, at least for now, it's a pretty big win for our side, however it came down and however long it lasts.
Meanwhile, reason for optimism that we're not done yet comes not from Congress but from where it really matters; in local school boards and community boards on the front lines of the fight.
Two people were reportedly arrested at a school board meeting in Loudoun County, Virginia, on Tuesday after the gathering was declared an unlawful assembly when large numbers showed up to protest Critical Race Theory (CRT) and transgender ideology being pushed on students.

"The Loudoun County School Board ended the public comment section of its June 22 meeting on a unanimous vote after Chair Brenda L. Sheridan repeatedly warned the attendees in the Board Room that loud public demonstrations violated the decorum of the meeting," the board said in a statement . . .

. . . "The Loudoun County sheriff's office declared the school board meeting an unlawful assembly. Everyone told to get out or will be trespassing," Reuters reporter Gabriella Borter tweeted with videos of the incident. "Two arrests made at the Loudoun County, Virginia school board meeting after it was declared an unlawful assembly and some parents here to protest against critical race theory and a transgender policy refused to leave right away . . ."

. . . Political consultant Ryan Girdusky, who recently started the 1776 Project PAC to support local school board candidates who oppose CRT, tweeted, "The anger over people's children is boiling over and now elected officials are scared of their own constituents. Good."
Emphasis mine and BINGO. Now put that Koh-i-noor of wisdom into the context of November 3rd through January 6th, a politically-engineered panic over a genetically-engineered Chinese virus and the palpable and justifiable fear that we are heading for a disaster, and then this next item makes even more sense:
[So-called quote-unquote "president"] Joe Biden will renew the gun control push at the federal level during his Wednesday speech on crime.

The Associated Press reports that Biden's speech will contain a mix of new executive orders and renewed calls for "Congress to pass gun legislation."

White House Press Secretary Jen Psaki told reporters that although the focus of the speech will be on crime, guns will also be a "big part" of it. She said that Biden is focused on "putting in place gun safety measures... using the bully pulpit but also using levers at his disposal as [so-called quote-unquote "president"]."
I understand Biden's handlers told him to say that all the crime, violence and lawlessness that is running wild through the nation's predominantly Democrat-controlled urban areas is the fault of the mere presence of police, PIEOTUS Trump's indifference to the suffering of colored people of color and his ignoring of the Peking Pulmonary Pox. Therefore, to solve this, law-abiding American citizens and legal gun owners must surrender their weapons forthwith (can't find it now but do I really need a link for that?).
My advice? Arm yourselves to the teeth. If you live in an area that pisses all over the Second Amendment, get yourself firearms even if it means getting them "off the back of a truck," if you catch my meaning. We now find ourselves existing as de facto internal exiles in a land controlled by an illegitimately installed junta that will accrue and hold onto power "by any means necessary." They no longer respect our laws, traditions and customs because they and their forebears have spent the past 100-plus years doing all they could to undermine and overturn them, or observe them only in the breach when it served their aims. We owe them nothing.
And if we continue to be purged from all quarters of the public square and worse, demonized and labeled as irredeemably evil, then things are going to get a lot more "interesting" than merely being booted from and arrested at a local school board meeting for having the gall to raise our voices and object. Hell, we still have dozens of innocent people rotting in jails for merely showing up to the Capitol on January 6th and facing charges of violent insurrection.
I cheer the parents in Loudon, as well as the good people of Silverton, Colorado for defying the little bastard commie stooge and reciting the Pledge of Allegiance, just as I cheer and pray for our political prisoners and martyrs like Ashli Babbitt, Kyle Rittenhouse and, yes, Derek Chauvin.
So whether it's CRT, gun-grabbing, transexual perverts, religious persecution, vote rigging, lockdowns and all the rest, the shriller, louder and foaming-at-the-mouth-ier they object, the more confirmation (as if we needed it) it is of the righteousness of our cause. And, the more dangerous it becomes as the Enemy ramps up its response.
But these parents, Lt. Col. Matthew Lohmeier, the 9-year-old girl seen on video criticizing her school board for putting Black Lives Matter posters around her school, despite a ban on political posters are showing us the way forward.
We might get yelled at, spit on, hate-shaked, fired from our jobs or even worse. But G-d is on our side. As long as we are on His side, His will be done.


ABOVE THE FOLD, BREAKING, NOTEWORTHY
CIVIL WAR 2.0: LEFTIST PERSECUTIONS, CAPITOL HILL BLACK WEDNESDAY PROTEST AFTERMATH, DEMOCRAT PUTSCH, AMERICAN DISSOLUTION
NOTE: The opinions expressed in some links may or may not reflect my own. I include them because of their relevance to the discussion of a particular issue.
ALSO: The Morning Report is cross-posted at CutJibNewsletter.com if you want to continue the conversation all day.
Follow us on Twitter: @CutJibNews
Follow us on Instagram:@Cutjibnewsletter

posted by J.J. Sefton at
07:33 AM
|
Access Comments