« Mid-Morning Art Thread
|
Main
|
LOL: White Square Capital, One of the Hedge Funds That Bet Against GameStop (and Reddit), Shuts Down »
June 23, 2021
The Morning Rant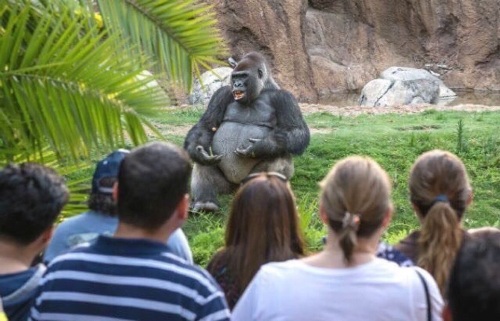 "DUDE LOOKS LIKE A LADY..."
Well, it looks like we're going to be having a national conversation about biology. High time, as grandma would say.
As most of you know, "Laurel" Hubbard, a 43-year-old dude in a dress (DIADs, let's call them) has been selected for New Zealand's women's Olympic weight-lifting team. His weight-lifting career as a male has been mostly nothing, but maybe he thinks he'll do better after his gender swap.
This is one of those conflicts wherein I want both sides to lose. On the one side, there are the feminists who have dutifully playing the postmodern game for decades, collecting rents on "breaking the boundaries" and "subverting dominant paradigms" and all of that nonsense. So I must admit to a little bit of schadenfraude (all right, a whole lot of schadenfraude) listening to the old school feminists squeal and cry as their own rules, that they've insisted on for years, are coming back to bite them in the ass. Then, on the other side, you have the latest 'stunning' and 'brave' kings of 'Woke' Mountain, the DIADs and their supporters ("allies" I guess they're called) who are perched precariously on an even more ludicrous proposition than the traditional feminists, who only had to believe that there was no difference between men and women. Well, as it turn out, DIADs also want you to believe this, only their definitions of 'men' and 'women' are a bit more, shall we say, fluid. In order to be a feminist, you had to ignore some pretty obvious facts. But now, in order to not be labeled as a 'transphobe', you have to ignore some really obvious facts. Namely, that a DIAD is actually a woman and not, in fact, a dude in a dress.
Remember your Orwell: 2+2=5 because the Party says it is. We're at that point now.
But as much as I enjoy the spectacle of two loathsome opponents devouring one another, I do have some sympathy for the collateral damage: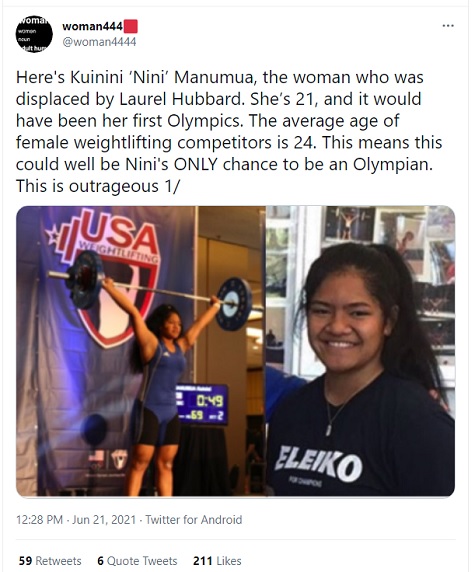 This should be getting all kinds of publicity. The more the better. The New Zealand DIAD who is now competing as a "woman" should be given maximum media coverage. Everybody needs to see what's going on here. Especially good are photos and videos of "her" with weightlifters who are actual females and the DIAD will look like the hulking brute that he is. Because it will be obvious to everyone watching (everyone who has not been blinded by ideology, that is) just how much of a clown world situation this is.
It's kind of like what's going on with the teaching-Critical-Race-Theory-in-public-schools controversy right now. Enough parents have discovered what is being taught and are asking pointed questions about it, so much so that the CRT proponents are in a defensive crouch. They're motte-and-baileying themselves into knots, making ridiculous claims about how parents don't want students to learn about the history of slavery and other such nonsense.
Sunlight is the best disinfectant. So they say. Not always, but I think it might do some good here.
Because they're pushing "trans rights" as "human rights" but that's just the motte. They don't tell them about the bailey, which, among other things, is the irreparable harm it will do to women's sports It may not be something they have ever thought about. But when they see the hulking brute wipe the floor with the competition, they'll see it. The realization will hit them like a bucket of cold ice water thrown in their faces.
And then they will realize that they've been lied to all this time.
I can't imagine the various women's sports federations sitting down for this. And if the trans activist cry bullies succeed in cowing them into silence, I think we'll see a mass defection of the women athletes themselves. Perhaps they'll form alternative federations that will better represent their interests.
So I say: let the Kiwi bruiser compete as his fake gender. Let's see what happens when he wins. Show the awards ceremony worldwide. Shove it right into the faces of normal people. Advertise it as a triumph for human rights.
Because, at this point, we've gone beyond a simple plea to "let me live my life the way I want to." Giving sports medals to DIADs in women's competitions is the equivalent of pointing a gun at normal people and telling them that the polite fiction we previously asked you to accept is not really a fiction.
And that's when the fun will start.


And Down the Slippery Slope We Go: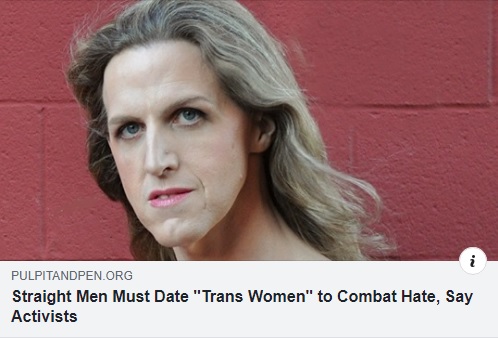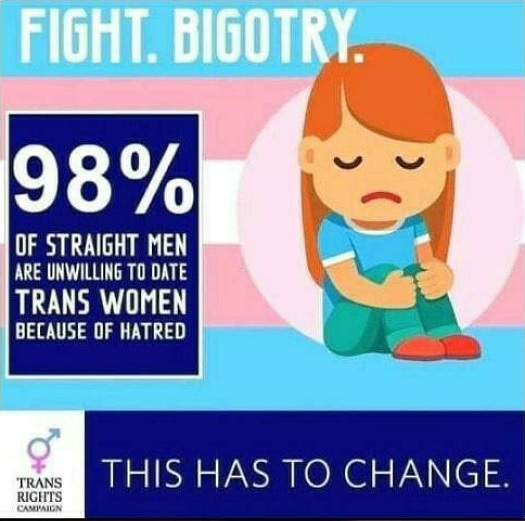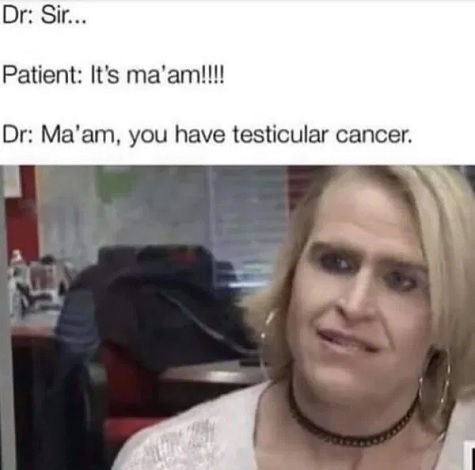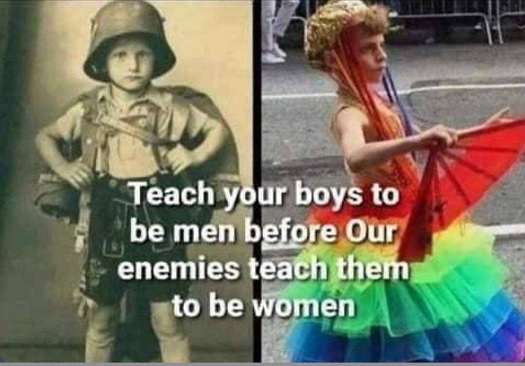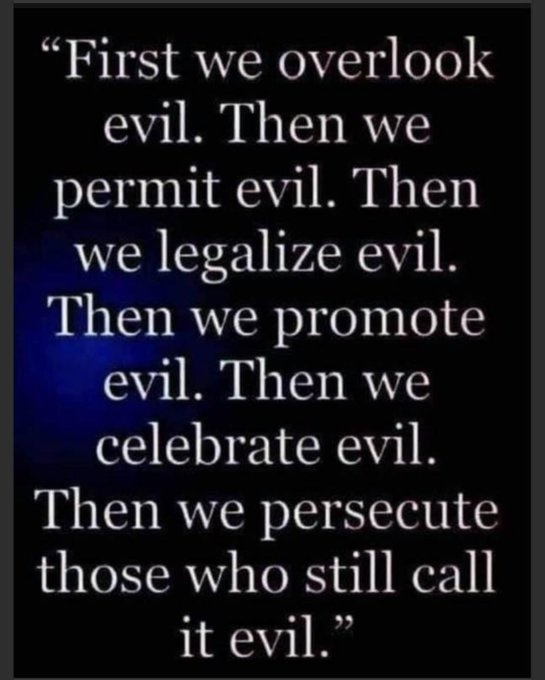 "Journalism"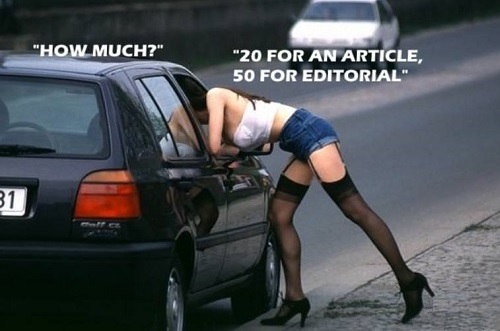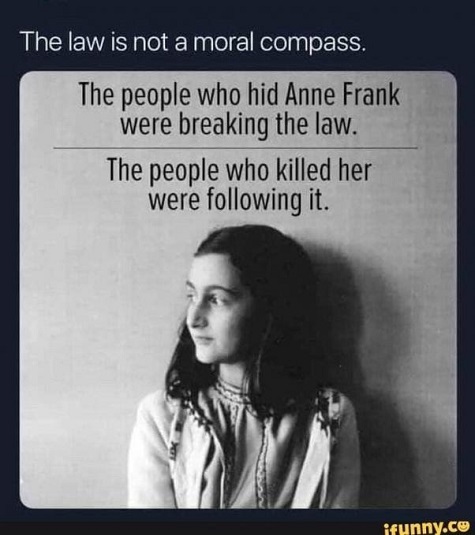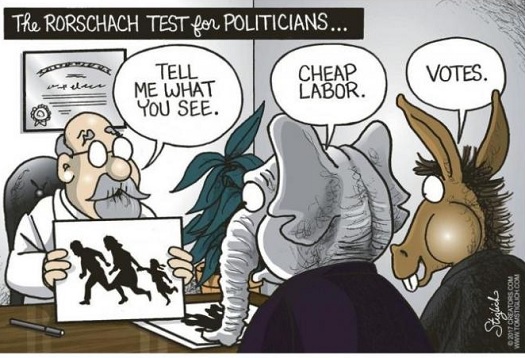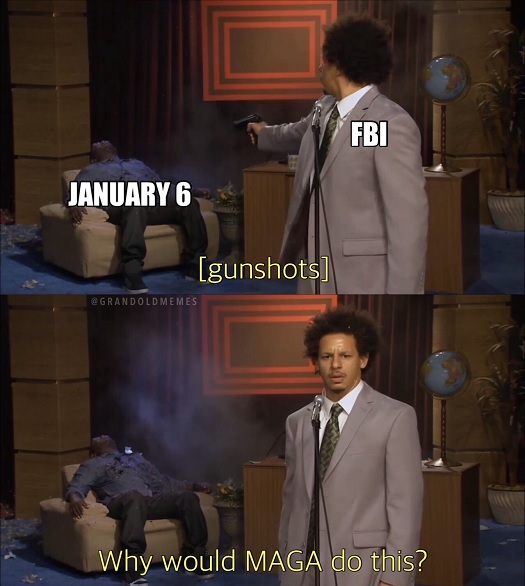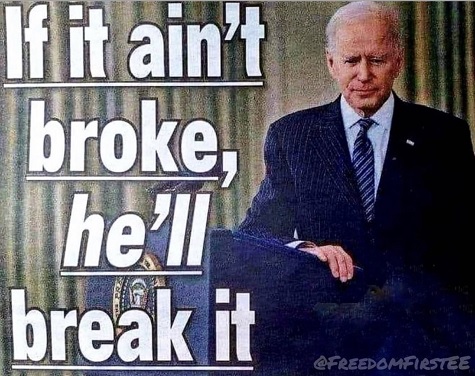 AoSHQ Weekly Prayer List
Please submit any prayer requests to "Annie's Stew" at apaslo atsign hotmail dot com.
Prayer Requests:

5/12 – G. requests prayers for his blog partner and dear friend Maggie P., who is going to have open heart surgery on 5/18.
5/18 Update – Maggie came through surgery with flying colors, and they send thanks for the prayers.

5/21 – SB's mother was just diagnosed with cancer; they will get the full results on Wednesday. He requests prayers for her and for his father.
6/16 Update – The diagnosis is that the cancer can be held back and even reduced with simple medication. That will work for a year or two with no reduced quality of life; after that we (and the doctors) don't know.

5/21 – gp sends thanks to God for healing Jimmy D from Covid!

5/24 – Katya, the designated driver sends an update on her cancer treatments. She has finished her 33 rounds of radiation with minimal side effects and is starting to feel great. This week she stats a chemo pill for the next 4 months. She also will continue to receive Keytruda infusion treatments every 3 weeks. As far as she knows the cancer is gone but will not know for sure until she receives the final scan. She sends her thanks for the love and prayers.
6/21 Update – Katya says she is doing well but dealing with a myriad of minor but annoying side effects: fatigue, sleeplessness, erratic heartbeat, hot flashes, increased appetite, water retention, etc. They are also treating minor lymphedema. She is taking her second round of the chemo pill and tapering off the massive dose of prednisone. She will finish Keytruda infusions at the end of September. She says "thank you all for your continued love and prayers".

6/1 – Tonypete asks for prayers for his lifelong friend who is approaching the end stages of ALS. For a myriad of reasons, the friend could use monumental amounts of prayer and petitions for his immortal soul.

6/2 – Pookysgirl requests prayers for Pooky. His surgery in mid-March to fix his nose was successful, but it seems to have "woken up" his PTSD. He has a great therapist, but needs to be approved for SSDI, and Pookysgirl needs to get approved for the VA Caregiver program so she can spend more time taking care of him.

6/2 – grammie winger requests prayers for a close family member who is in a dire situation, and in need of God's great mercy and lovingkindness. The situation is urgent and awful, and their family cannot fix it on their own. They need God's wisdom, strength, and most of all, mercy.

6/9 – Inogame sends this prayer of thanks and a request: On Feb 4th this year my wife and I got news that she miscarried who would have been our 3rd child. We had just discovered her pregnancy; it was very early. We had just started to get excited about it when she woke up bleeding. We were both devastated, and I was on the blog that day and needed to talk about it and there was some great support that I really needed at the time. I'm not sure this is the right forum or not but if I may I'd like to thank, squid_hunt, Bozo Conservative....outlaw in America, The Central Scrutinizer, Insomniac - Zhou Bai-Den Is Not My Chairman, redridinghood, FenelonSpoke, Nora, vmom Fiat justitia ruat caelum, bonhomme, Roland THTG, Synova, AnnaS, Mary Poppins' Practically Perfect Piercing, RondinellaMamma who would like to have her country back, please., Pug Mahon, Confuzzled, CN loves Biden, Biden is the greatest, josephistan, BackwardsBoy, who did not vote for this shit, Ladyl, RedMindBlueState, banana Dream, It's me donna and NaCly Dog. Their kind words and prayer really helped and means so much to me. If I missed anyone who posted I apologize, it was not intentional. I'd also like to add shortly after my wife became pregnant again, and so far, everyone is healthy. We are on schedule to have another daughter in November. If you could please pray for continued health, I would appreciate it.

6/16 – Agamemnon asks for prayers for God's comfort and peace for the family of a young man named Levi, who played baseball with Agamemnon's sons, who passed away from leukemia. He was 20 years old, a bright and cheerful guy who, despite the challenges of battling cancer, over the last 10 months, inspired and encouraged others.

6/16 – Joe Mama needs prayers for healing and avoidance of bankruptcy. He went to the ER on 5/27, where they discovered 4 DVTs (blood clots) in his right leg plus another in his left leg, and a pulmonary embolism. He's had 3 more trips to ER for complications since then. They also incidentally discovered degenerative disk disease in two vertebrae on of the CT scans of his lungs.

6/18 – Ladyl requests prayers for Danielle and Kristin, who lost their home during Covid, but are now both working. Kristin has vasculitis, which is causing nerve and neurological issues.

For Healing:

5/12 – Ladyl asks for urgent prayers for two year old Ronan who has suddenly developed neurological symptoms.

6/9 AnnaS asks for prayers for her friend's son. He had Covid symptoms but did not go to the ER until his O2 was 74%! He was put on a ventilator and therefore now has terminal lung disease and is non-responsive. Please pray for him and his family.

6/15 – Hands requests prayers for his father, who has cancer and will be going through radiation and chemotherapy this summer. Please pray for a successfully treatment and beating the cancer.

6/15 – CH needs prayers for his heart surgery on Thursday (6/17), replacing a valve and a bypass. Any prayers are appreciated!

6/16 – Lee Also requests prayers for her friend, a lung transplant recipient we prayed for at the end of last year. He was doing well with the transplant but recently got an infection. He's back in the hospital and getting tested and prodded. He's not doing well at all.

6/23 – OregonMuse's eye doc noticed somedthing she didn't like in the retinal area of one of his eyes during a routine examination. It could be nothing, she isn't sure. She referred him to a retina specialist for a more detailed examination. The appointment with the specialist is Thursday, 6/24. Please pray that this turns out to bed nothing serious. Thank you.

For submission guidelines and other relevant info, please contact Annie's Stew, who is managing the prayer list. You can contact her at apaslo at-sign hotmail dot com.
Romans 8:26-27:
[26] In the same way, the Spirit helps us in our weakness. We do not know what we ought to pray for, but the Spirit himself intercedes for us through wordless groans. [27] And he who searches our hearts knows the mind of the Spirit, because the Spirit intercedes for God's people in accordance with the will of God.
If you see a prayer request posted in a thread comment, feel free to copy and paste it and e-mail it to Annie's Stew. She tries to keep up with the requests in the threads, but she's not here all of the time, so she may not see it unless you e-mail it to her.


Who Dis: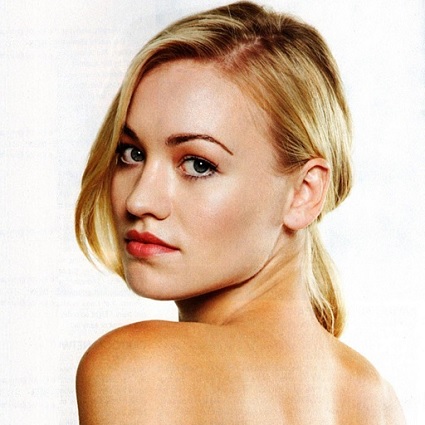 Photo 2
Photo 3
(leggy!)
Photo 4
Photo 5
Photo 6
Photo 7


For the 'Ettes: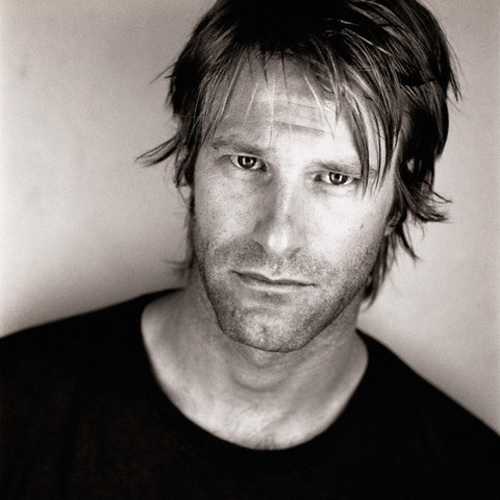 Photo 2
Photo 3
Photo 4
Photo 5


Friday Who Dis: Miriam Goldberg, AKA Gila Golan, born in 1940, was found as a toddler wandering the streets of a war-scarred Poland in World War II. She was adopted by a Catholic family and was sent to a boarding school in France. The name Miriam Goldberg was the name given to her when she enrolled at the school. She never knew who her real parents were or what her real name and birthdate was. She only made a handful of movies. Her last on-screen appearance was back in 1984. She reportedly has several children and now runs an investment business. Her best known role was probably in Our Man Flint with James Coburn. But I didn't choose him as her counterpart because I thought James Franciscus would be more fun. Why? Because both were The Valley of the Gwangi, probably the best cowboys vs. dinosaurs movies you'll ever see. Ray Harryhausen was at the top of his game with his stop-motion animation.


Today's Edition Of The Morning Rant Is Brought To You By Chocolate Mousse Mud Cake: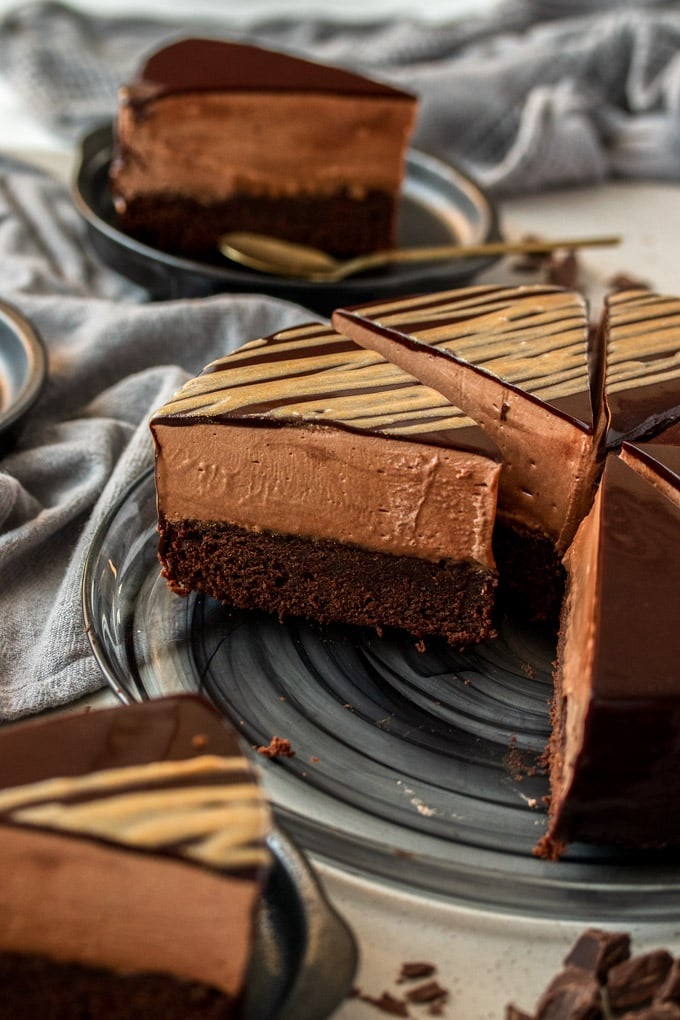 (click for bigger cake)
Mud cake recipe available here.

posted by OregonMuse at
11:15 AM
|
Access Comments