« Portland Tourism Companies Take Out Full-Page Ad in NYT, Praising the City for the "Edge" Its Constant Riots Give It
|
Main
|
Insurrectionist Cafe: Diva Dog Edition »
June 22, 2021
Quick Hits: The NFL Is Gay Edition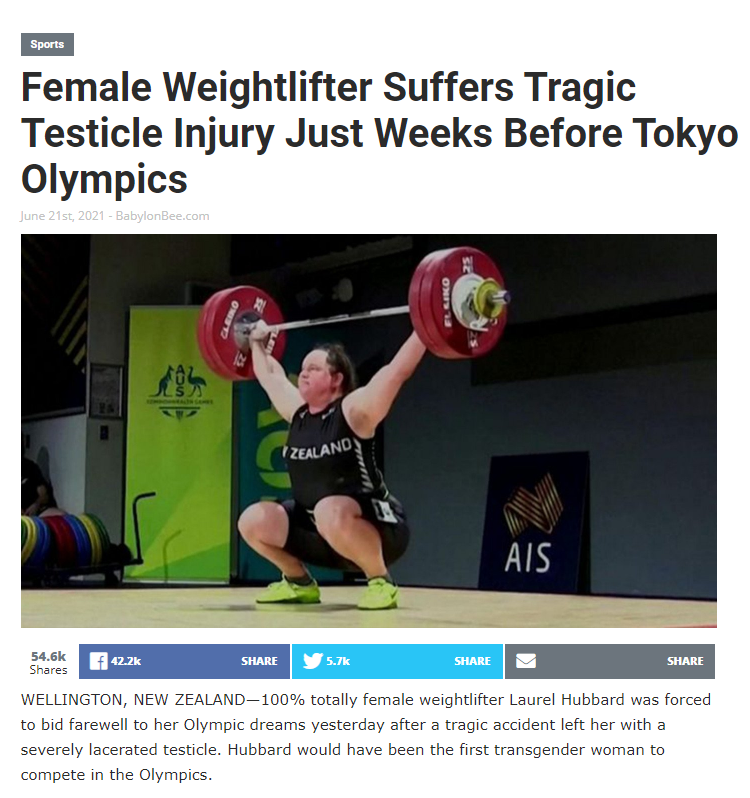 ***

Chuck Schumer calls the stolen election hypothesis fact a "Big Lie" and cries about it like a bitchmade femmy wife-sharer.
Oh, and he claims the media is "helping" Trump spread this Big Lie.
Gina Carano got cancelled by Disney for making a Holocaust comparison. But Democrats routinely make Hitler and Holocaust allusions.
We did such a great job in Afghanistan that experts warn the Taliban will take over the moment we leave.
Heckuva job, Neocon Expert Class.
The moderate, centrist, very Catholic Joe Biden Administration propagandized by NeverTrump thirsts for the blood of infants:
Progressives all Love The Science, you may have heard:
They are also highly educated:
Not a cult. I mean, they're singing gospel songs about being vaccinated, but Not a Cult.

I saw that on Steven Crowder's show. "Now do condoms," one of them said.
Big Potato Energy:
Raiders' defensive end Carl Nassib announced that he is gay. That makes him the first active NFL player to do so.
True Progressive Empathy Queen and alleged comedian -- no diversity bookings in her history! -- Joy Behar chose to make a joke that a non-professional would make in a bar.
In 1993.
I'm not talking sensitivity, I'm talking about how ancient the "wide receiver/tight end/end zone" joke is. I mean, yeah, I thought it was amusing, the first time I heard it... when I was 11.
But this is the sort of prepared remark that alleged comedian Joy Behar thought was good enough for broadcast television:
It's inappropriate for any professional "comedian," Joy.
Privilege is having a sixty year career in "comedy" despite not being funny.
While the Babylon Bee is not a "professional comedian" like Joy Behar is -- per the New York Times, they're a "right-wing disinformation site that spreads false memes in the guise of satire" -- they somehow managed to #DoBetter.

posted by Ace at
06:29 PM
|
Access Comments