« Insurrection Cafe: Horror Movie Chicken Edition
|
Main
|
Daily News Stuff 24 June 2021 »
June 23, 2021
Wednesday Overnight Thread (6/23/21) End Of The Week Round Up Early Bird Edition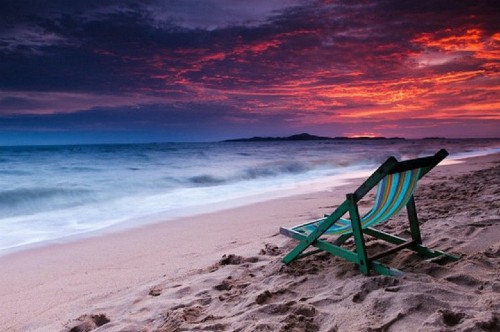 ***
The Quotes of The Day
Quote I


"There's a part of me that feels like this must all be a dream. There were a lot of things I liked about retail: I love talking to people and helping them, but the pandemic made me realize it was untenable." Christina Noles
Quote II

"Afghanistan is run by the system [the Americans] built. That's not acceptable at all. When they tell us that the Islamic system is going to rule the country, we are totally ready to lay down weapons and serve inside our Islamic system."
"Taliban Commander Hamas
Quote III

"Someone's cat or someone's dog is a part of their family and should not be treated like a piece of furniture or their Honda Civic," NY State Sen. James Skoufis
I really think the State of New York has more pressing issues than pet custody and support.
Quote IV

"The deification of George Floyd harms black people and America. George Floyd was a victim — of his drug addiction, self-destructive behavior, and Derek Chauvin's misconduct."Jason Whitlock
We need more African-Americans to come forward with this view.
***
Paul Joseph Watson does a movie review with excellent commentary.........
***

I'm tired of being called a racist when there is obvious racist stereotypes being foisted upon us by "Woke Big Biz". DUH! Fucking Double-Duh!

ATLANTA — IKEA is under fire after one of its stores listed fried chicken and watermelon on a menu for its employees in celebration of Juneteenth, and now the store manager is apologizing.

An Atlanta-based IKEA store sent an email to its employees about the celebration, telling them to watch for "a special menu" that would include fried chicken, watermelon, mac and cheese, potato salad, collard greens and candied yams, according to a picture of the email that was circulated on social media.
***

In real life I love my job. But, it's tough coming back after a 2 day weekend. A 3 day weekend? Oh I don't know.......

Kickstarter announced Tuesday that it plans to experiment with a four-day work week in an effort to offer workers more flexibility and additional time to spend on creative pursuits.

The big picture: Lots of tech companies are planning to offer flexibility around where employees work post-pandemic. Now some companies are also rethinking when people work.

Driving the news: Kickstarter plans next year to test a four-day work week with some or all of its employees, though details of that remain to be figured out, including whether all workers will have the same schedule.
***
Mud, Music & Mayhem. It's all fun and games until someone gets impaled.

A MASSIVE country music festival called the "Redneck Rave" descended into mayhem as one man's throat was slit, a woman was choked in a fight over a blanket and another man was impaled by a log.

Forty-eight people were charged, 14 arrested and numerous others were injured during the barmy five-day event that was attended by thousands in Mammoth Cave, Kentucky.
And I continue to be an isolated Misanthropic bastard here at Camp Misanthrope.
***

I'm no angel. I have ink and I've been drunk. But Judas Fucking Priest how drunk to you have to be to have a testicle tatted with a swastika?

(JTA) — An Austrian soldier who posted online pictures of a swastika tattoo on one of his testicles was sentenced to 19 months in prison.
***

The Fabulous Mrs. Mis. Hum. is a fantastic cook. I've always enjoyed dabbling in the kitchen myself. And to be honest with you most of our meals are just as good as a restaurant's or even better. Throw in the next charge and I may never eat out again.

Restaurants Are Now Adding 'Equity' Charges to Customers' Checks to Fight Oppression
Will making customers pay "equity" charges backfire? Probably.

here should we eat tomorrow?" my wife asked me excitedly as we sat on our deck Friday evening.

She had locked down a babysitter for Saturday night, and we were both eager for our first dinner date alone together in months.

"Broders'," I answered without hesitation.

Located in southwest Minneapolis, Broders Pasta Bar is a local gem. It has a great outdoor patio and the best Italian cuisine in the Twin Cities. We had not eaten there since the pandemic began.

My wife nodded and started to make a reservation on her phone. Then her jaw dropped.

"You're not going to like this," she said.

An Equity Charge?
She was right.
***
***
Never judge a book by its cover. But the eyes give it away.......

A former C.E. King High School teacher, Katrina Louisa Maxwell, is charged with two counts of sexual assault of a child under 17 years of age, KPRC 2 learned Monday.

According to court records, Maxwell began to have a sexual relationship with a 16-year-old male student during spring break in March and April. The district became aware of the relationship between Maxwell and the student when a district employee noticed Maxwell's behavior with the student when she saw him with his girlfriend, according to court records. The employee also reported a second incident where Maxwell is accused of throwing a pair of scissors at the student's head for sitting next to his girlfriend, according to court records.
***
Once again President Trump was right and his naysayers were wrong, very wrong.

WUHAN WHITEWASH China deleted Covid data to cover up 'Patient Zero' as pressure mounts over lab leak, bombshell study claims

CHINA deleted Covid data to cover up 'Patient Zero' as pressure mounts over an alleged lab leak, according to a shocking new study.

Explosive new claims have emerged that China deleted information about the origins of the virus that could have provided vital clues.
***

Are you artsy? Looking for a new job? Perhaps you could become a tattoo artist.
Tiffany Garcia has tattooed thousands of people over her two-decade career, but she remains intrigued by the first-timers. Since the spring, more clients without any history of tattoos have arrived at Garcia's studio in Torrance, California.

It isn't just young people. Some are middle-aged or divorced, or recently lost someone dear to them. "It felt like people were trying to find themselves or fulfill a purpose with tattoos," Garcia told me. "I've had clients say they never thought to get one in their life."

Across the country, tattoo artists like Garcia say they are witnessing a boom in bookings, catalyzed by stretches of business inactivity during the pandemic. People have spent the past year declaring their desire to get inked, whether to memorialize the unprecedented circumstances they've lived through or to embrace a new vehicle for self-expression after months of social inhibition. The changes in workplace culture toward remote employment are also a boon: Fewer workers will have to contend with the corporate stigma against visible body art.
***

News bias, what is and what isn't given to the public. Just imagine if the Trump kids were as sleazy as Hunter Biden.

Did Joe inadvertently pay for Hunter Biden's wild night at Chateau Marmont?

t's May 2018, and Robert Hunter Biden is trawling through his favorite Los Angeles escort sites. He orders "Yanna," a 24-year-old Russian native from Emerald Fantasy Girls.

"Russian, Green Eyes, Thin Brunette, an elite courtesan," is Yanna's pitch, along with a menu of sex acts.

"Hi, My name is Rob. I'm staying at Chateau Marmont. Are you available now?"

Yanna goes to the cottage. He smokes crack, they drink vodka, have sex, make porn. He balances a line of M&Ms on his erect penis and takes photographs of it.

All of these messages, all of these pictures, are saved on Hunter Biden's laptop, which he treats like a diary, storing every e-mail and text conversion, his financial records, and his copious selfies. A year later, Hunter will forget the laptop at a Delaware repair shop, and it will end up in the hands of the FBI — and The Post.

Hunter's escapades with Yanna are a glimpse into the president's son debauched lifestyle, but it also raises questions about how much his finances were mingled with Joe Biden. As detailed in Hunter's own text messages, two mysterious men would show up soon after Yanna left, asking curious questions.
***

Ahhh, the road to hell and ruination is paved with good intentions. It's not nice to fuck around with Mother Nature.
According to BirdLife Tasmania, a local conservation organisation, introducing a small population of Tasmanian devils to Maria Island in east Tasmania in 2012 has had "a catastrophic impact on one or more bird species".

The Tasmanian devil has been through a rough time, with their population having been pushed to the brink of extiction by the spread of a contagious form of facial cancer in the past 30 years. Multiple approaches have been taken to try and conserve the species, with this recent project coming at a deadly cost to birdlife.

The devils were placed on the island east of Tasmania in an effort to establish a reserve population geographically isolated from the disease called devil facial tumor (DFT). Before the project started, the tiny island was a haven for the smallest penguins on Earth (Eudyptula minor), a ground-dwelling and nesting penguin species.
***

Earlier this week The ONT covered the "smart thermostats" in Texas being controlled by the utility provider. Now this from Peloton. The lesson here is be very careful on the "smart shit" you buy.

If you paid more than $4,000 for Peloton's Tread+, you'd expect that treadmill to be yours. And it is. Kind of. But the thing you should know about connected devices is that ownership isn't as straightforward as simply buying a gadget.

Yesterday, Peloton notified Tread+ owners that they would no longer be able to use the "Just Run" feature without subscribing to Peloton's $40 monthly membership. "Just Run" was a mode that let you use the Tread+ without Peloton's classes, and, crucially, without paying for that subscription. The reason Peloton gave for the change was its Tread Lock software update, which added a 4-digit passcode to prevent unauthorized access. Tread Lock is part of Peloton's voluntary recall for the Tread+, following numerous reports of injuries and in one case, a child's death. The response on Twitter has not been kind. Some went as far as to call this ransom and extortion under the guise of improving consumer safety.
***
The ONT Musical Interlude
On this day: June 23, 2010 - Gregg Allman
62-year-old Gregg Allman underwent a successful liver transplant operation at the Mayo Clinic in Jacksonville, Florida. Allman had begun a series of treatments for Hepatitis C, but chronic damage of his liver led doctors to recommend a transplant. In a statement to the press, Allman said "I changed my ways years ago, but we can't turn back time. Every day is a gift." via thisdayinmusic.com

Slow day in Music History, besides I enjoy Allman's work.
***
Love at first site? Two weeks to become Genius Award Winners.

-A South Carolina man told cops that his girlfriend of two weeks assaulted him during "an argument over making S'mores" early Saturday morning, according to an incident report.

Responding to an assault call from a Myrtle Beach residence, police interviewed the couple, both of whom said that they quarreled over the graham cracker/chocolate/marshmallow delicacy.

But while the 45-year-old woman said the dispute "never got physical and was verbal only," her 54-year-old boyfriend alleged that she struck him during the S'mores dispute.

"The victim and offender have been dating for about 2 weeks and lived together the whole time," a Myrtle Beach Police Department cop noted
***
She's gone, but not forgotten. Tonight's Feel Good Story of The Day.

LOGAN, Utah — Utah's Logan Cemetery is home to a headstone which is gaining notoriety around the world thanks to photos posted online.

Aside from birth and death dates for Wade and Kathryn Andrews, the headstone displays a recipe for Kay's Fudge.

"She really loved people," Janice Johnson said of her mother Kathryn, who went by "Kay."

"She would write poetry, and she would take fudge whenever people got together," Johnson said.

The headstone and its engravings offer just a hint at the incredible lives of Wade and Kay.
***

Tonight's ONT has been brought to you by a Realistic Student.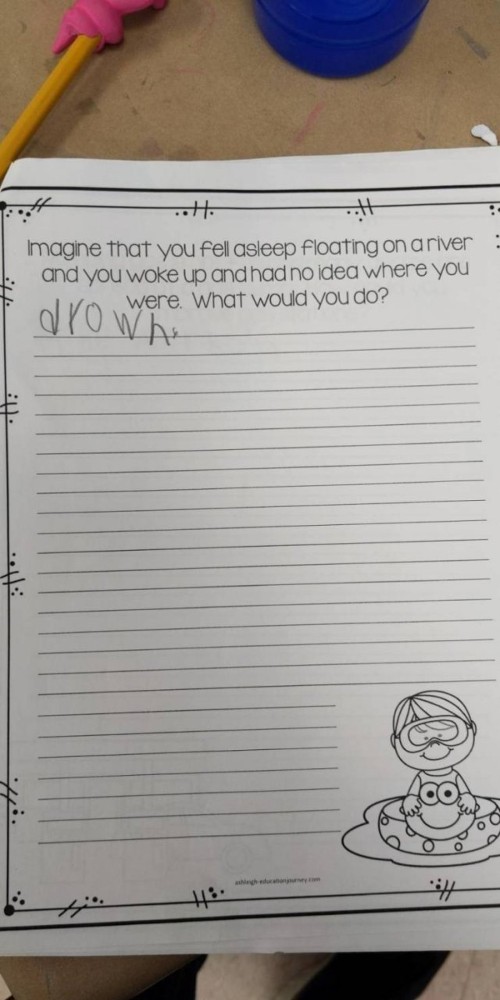 Notice: Posted with permission by the Ace Media Empire and AceCorp, LLC. Of course allergen products were used in the production of this ONT.

posted by Misanthropic Humanitarian at
09:35 PM
|
Access Comments