« Insurrectionist Cafe: Diva Dog Edition
|
Main
|
Daily Tech News 23 June 2021 »
June 22, 2021
Tuesday Overnight Open Thread (6/22/21)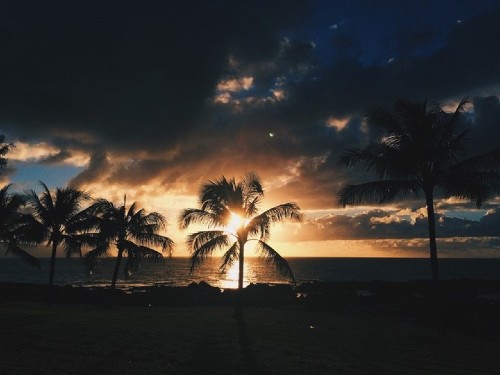 ***
The Quotes of The Day
Quote I

"Black people who were never slaves are fighting white people who were never Nazis over a confederate statue erected by Democrats because Democrats can't stand their own history anymore.. yet somehow it's Trump's fault." Jeff Laffite Jones
Quote II

"I think that is a really tough spot for him to be in. You already see some of the most fervent activists don't want anything to do with him — almost like he is a traitor." Craig Robinson, an Iowa-based GOP strategist
Quote III

"The American people should have absolute confidence in their President. They deserve to know that he or she can perform the duties of Head of State and Commander in Chief. They deserve full transparency on the mental capabilities of their highest elected leader." Former White House doctor Ronny Jackson
Quote IV

"Spud is a really curious beaver and pays a lot of attention to photographers and human things,"Mike Digout
***
When you head into work you better be happy Dammit!

This may sound like something straight out of a sci-fi movie, but Canon has rolled out new AI cameras that use "smile recognition" technology to ensure that only happy employees are allowed into its offices.

Back in 2020, the China-based Canon subsidiary Canon Information Technology introduced an "intelligent IT solution" for corporate offices that includes 5 different functional modules, one of which is "smiley face access control."

"In addition, based on the corporate culture of 'moving and always being', Canon has always advocated the concepts of 'laughing' and 'big health', and hopes to bring happiness and health to everyone in the post-epidemic era," Canon wrote in a press release. "Therefore, in the […] intelligent IT solution, a new experience of smile recognition is specially incorporated. It is hoped that smiles can let everyone relax and get healthy, so as to create a more pleasant working atmosphere and improve efficiency."
***

The Mayor of Silverton, Colorado is a piece of shit.

"Out Of Order!" Colorado Mayor Bans Pledge Of Allegiance, Then Snaps At Meeting Attendees Who Recite It Anyway

The Mayor of Silverton, Colorado snapped at attendees of a trustee meeting recited the Pledge of Allegiance in defiance of his announcement last week that it would no longer be allowed at the start of meetings due to "direct and indirect threats, inappropriate comments in and out of public meetings, and the general divisiveness this is creating in our community."
***
Payola in the radio business is illegal. Not so much in the government biz.

With recall looming, Gavin Newsom touts rent forgiveness plan 'on scale never seen before in US'


With a looming recall election to weather, likely sometime in the fall, California Gov. Gavin Newson is touting a rent forgiveness plan "on a scale never seen before in the United States."

This coming after the embattled Democratic governor announced the "Golden State Stimulus" back in January, which will provide $600 "rapid cash support" directly to roughly four million low-income Californians. And if that's not enough free stuff, he's also proposing to spend $2 billion to pay for unpaid water and electricity bills.
***

As a guy I'm saying the penalty doesn't match the wrong that was committed.

A Tampa urologist marked a patient's right testicle for removal of enlarged veins and did the procedure on that testicle. But the September 2019 procedure was supposed to be done on the left testicle.

Dr. Raul Fernandez-Crespo has been fined $2,500 by the State of Florida Board of Medicine. The board also has issued a letter of concern.
***

Cows are to blame for problems past and problems presently.

How Cows Destroyed an Entire Marine Ecosystem in California
A researcher's quest to understand a mysterious mass extinction leads to cud-chewing culprits.

SOUTHERN CALIFORNIA'S BEACHES BUSTLE WITH year-round activity—tourists taking selfies, surfers waiting for the perfect wave, seagulls on the prowl for scraps. Beyond the surf, however, sand gives way to mud, and lots of it, on a narrow band of mostly empty continental shelf that stretches some 250 miles along the coast. Scavengers such as crabs and burrowing worms dominate this dull mudscape, which is often obscured by swirling sediment.

The culprit behind this wasteland? Cows, says Susan Kidwell, a paleontologist at the University of Chicago who made the surprising connection. A few years ago, Kidwell was sifting through seafloor samples from three sites near greater Los Angeles, looking for shards of fossilized shells under several inches of silt. She found pieces of older shells but, unlike the shells of burrowing clams present on the seafloor today, these fragments belonged to filter feeders such as scallops and brachiopods—an ancient group of animals sometimes called lamp shells—who filter nutrients out of the water column
***

The State of Connecticut has just helped increase their tourism draw.

After more than eight years of debate, Connecticut has legalized recreational marijuana.

The bill that Governor Ned Lamont just signed legalizes recreational marijuana for anyone over the age of 21 beginning next Thursday, July 1.

"It's been a long time coming," Lamont said.
No word if California will assist Connecticut with their pot biz.

(Bloomberg) — Getting cannabis regulations wrong comes at a high cost, as California's $100 million fund to help floundering marijuana businesses has made clear.

The largest U.S. state earmarked money last week to aid companies that are struggling financially in large part because of bureaucratic delays and missteps in transitioning them from temporary licenses into more stringent permanent ones. It's a cautionary tale for other states that are figuring out how to balance social-equity provisions, tax rates and competing with an illicit market valued at $66 billion last year, according to New Frontier Data.
***

Who knew? Pistachios were a huge business.

California Authorities Crack A 42,000-Pound Pistachio Heist

In the last few years, enterprising thieves have preyed on the booming $5.2 billion nut industry, with Alberto Montemayor the latest to be charged.

It was only because of an audit earlier this month that the Touchstone Pistachio Company realized what had happened. There were 42,000 missing pounds of pistachios to account for — with the bizarre heist meaning serious profit loss for the company. After only a day of investigation, however, authorities cracked the case.
***

It's difficult scanning the news for something that isn't depressing. Stupid injuries.
***
Something tells me this is not the way to open a can of beer.
***
The ONT Musical Interlude
Born on this day: 22 Jun 1948
American multi-instrumentalist, singer, songwriter, and record producer Todd Rundgren. Member of Nazz and Utopia. Had the solo 1972 US No.16 & 1973 UK No.36 single 'I Saw The Light'. Rundgren engineered / produced many notable albums for other acts, including The Band's Stage Fright (1970), Badfinger's Straight Up (1971), Grand Funk Railroad's We're an American Band (1973), the New York Dolls's New York Dolls (1973), Hall & Oates's War Babies (1974), Bat Out Of Hell's Bat Out of Hell (1977). via thisdayinmusic.com
AND
Born on this day: 22 Jun 1953
American singer, songwriter Cyndi Lauper, who had the 1984 US No.1 single 'Time After Time', and the UK & US No.2 single 'Girls Just Want To Have Fun', (first recorded in 1979 by American musician Robert Hazard). The song received Grammy Award nominations for Record of the Year and Best Female Pop Vocal Performance. via thisdayinmusic.com
***
No invite, no beer. Genius Award Winners.

Wedding crashers: Groom punched at wedding reception; guests join in to stop suspected beer thieves
***
Travel agents don't make the news much. Tonight's Feel Good Story of The Day.

Travel Agents Send Senior Veterans On The Ride Of Their Lives When Travel Plans Fall Through


Travel agent Julie Pflaumer helped arrange "one last hurrah" for a group of senior veterans.

Julie shared a video of the amazing experience and told the story of how it all came together in a Facebook post.

"About a month ago I received a phone call from a 90 year old gentleman named Jack in independent senior living in Florence, OR. Being from Wyoming and mainly dealing with locals, I was surprised to get a call from there. He had been speaking with his buddies who reside in the same facility about possibly taking a trip to the Reno Air Races this fall but didn't know how to arrange it all. A lady named Barbie who works there said, you gotta call Julie! She gave him my phone number. She found my travel agency on Facebook.
***

Tonight's ONT has been brought to you by Uncomfortable Accommodations.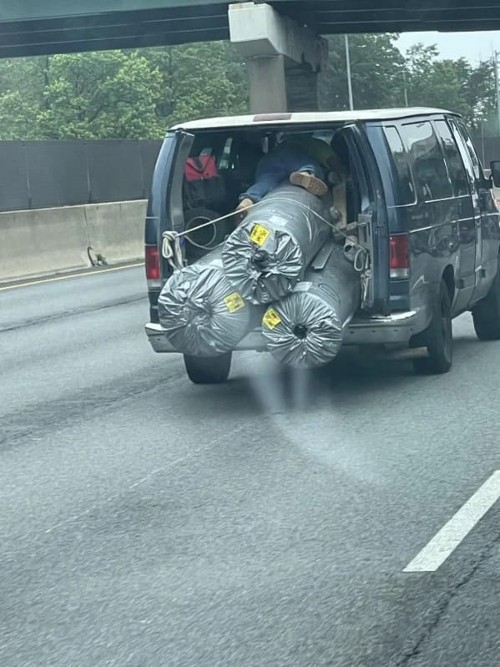 Notice: Posted with permission by the Ace Media Empire and AceCorp, LLC. Satisfying your late night ONT desires since 2008.

posted by Misanthropic Humanitarian at
10:03 PM
|
Access Comments