« Insurrectionist Cafe: Kingdom of the Spiders Edition
|
Main
|
Daily Tech News 22 June 2021 »
June 21, 2021
Monday Overnight Open Thread (6/21/21)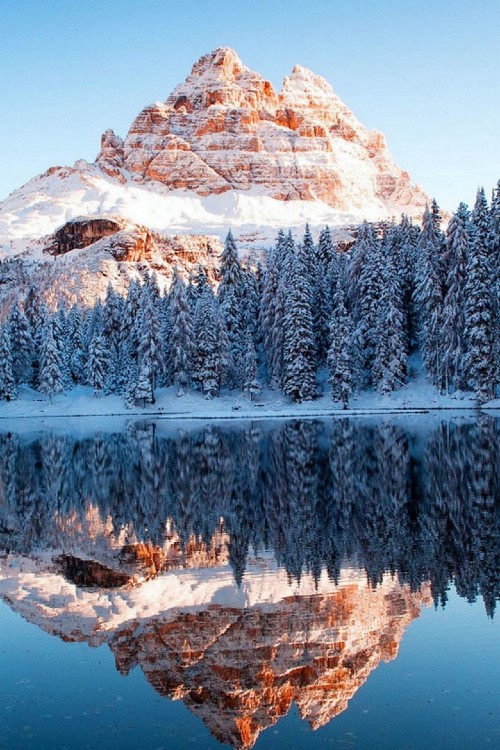 ***
The Quotes of The Day
Quote I

"The mayor has absolutely, absolutely got it reversed. Safety produces activity, activity is not going to produce safety, we have to make the place so safe people want to come and visit and enjoy it." Professor Mitchell Moss of NYU
*
Quote II

"As we reflect on the significance of what this day symbolizes, let's keep fighting to address the lasting consequences of slavery. Next step: reparations," Rep. Ilhan Omar (D-MNSomalia
*
Quote III

"You know, I've had a great life, oh my goodness. I loved what I did. Never worked a day in my life, really. The hard parts were sleeping in hotels, having rotten food." Bob Seger
*
Quote IV

"People aren't getting it and they're still bringing food and clothing and resources directly to folks that are out there right now. They're only making themselves feel good,"Charlotte City councilmember Tariq Bohari
*
Quote V

"My goal is to win the Olympics so I can burn a US flag on the podium." BMX freestyle rider Chelsea Wolfe
***

Why get vaccinated against the Chinese Kung Flu if you have to wear a face diaper?

Monmouth University has released their new COVID-19 guidelines for the upcoming semester, which requires all students to wear masks regardless of vaccination status.

The June 14 guidelines state that all students and faculty are required to be fully vaccinated for the fall semester, with few religious or medical exemptions permitted. Students and faculty will also be required to submit proof or documentation of their vaccination by August 1 through the school's health portal.

On May 28, the Centers for Disease Control and Prevention (CDC) updated its Interim Public Health Recommendations for Fully Vaccinated People:

"Risk of SARS-CoV-2 infection is minimal for fully vaccinated people. The risk of SARS-CoV-2 transmission from fully vaccinated people to unvaccinated people is also reduced. Therefore, fully vaccinated people can resume activities without wearing a mask or physically distancing, except where required…"


Despite the CDC's guidance, Monmouth University, located in New Jersey, will still be requiring masks in all classrooms, labs, and libraries even for fully vaccinated students.

We are no longer creating Special Snow Flakes, it has gotten much worse.
***
I enjoy fish, but commercial tuna sammiches are something I avoid. If you enjoy Subway tuna subs, here's an interesting story.

After a lawsuit claimed that the gigantic sandwich chain Subway was lying about using real tuna in its food, a reporter from The New York Times decided to investigate.

After buying up tuna sandwiches from a few different Subway locations, freezing the mystery meat, and sending it to a fish testing lab, the NYT investigation found that there was absolutely zero trace of any DNA from the tuna species Subway claims to offer — a surprise finding that could show nefarious sourcing by the fast food brand, but more likely illustrates the limitations of genetic analysis.

Caviar Caveats
Subway has, understandably, insisted to the NYT that it does in fact serve tuna in its tuna sandwiches, and multiple experts and employees of the chain told the NYT that they can't imagine why Subway would so scandalously attempt to cut corners on an already low-cost meat. But the investigation does reveal how hard it can be to determine what we're actually eating — and how little it seems to matter to many consumers.
***

Score 1 for the good guy. Thanks to our worthless judicial system.
According to authorities, 22-year old Josiah Bryant shot at the clerk, who fired back with a gun of his own. The clerk was unharmed in the exchange of gunfire, but Bryant was struck and killed.

While the investigation continues, it's not likely that the employee will face criminal charges given the circumstances of the shooting. As for the would-be robber, it turns out that this wasn't his first time trying to rob someone, though it appears he got off with a light sentence for his previous offense.

Court records indicate Bryant pleaded guilty to first-degree robbery in 2018, and received a 20-year sentence with four years to serve.

He was brought up on probation revocation charges earlier this year. In April, a judge did not revoke his probation but extended it through 2024.
***

Oh the irony! Gays discriminating against white people.

The woke LGBT folk in Seattle are charging whites a 'reparations fee' to attend a gay pride event at the city park, and they have the backing of the city to do this.

From Jason Rantz:

MYNORTHWEST – Organizers for a Seattle gay pride event say they're charging white people a "reparations fee" to attend. They have the support of Seattle City Council president and mayoral candidate Lorena Gonzalez and the Seattle Human Rights Commission.

TAKING B(L)ACK PRIDE organizers say all are welcome to attend. However, "white allies and accomplices" must pay the reparations fee. It will be charged on a sliding scale of $10 to $50 depending on one's ability to pay. The event location is Jimi Hendrix Park, owned by the city of Seattle. This raises questions about the legality of a reparations fee.
$50 to prance and lisp seems a little steep to a casual observer.
***

As a casual observer: This might be a fun family reunion to watch from a safe distance.

Man finds out his son is his uncle after girlfriend's affair with his granddad

A man has shared his heartbreak over discovering the boy he has raised as his son is technically his uncle, after his girlfriend had a long-running affair with his grandfather
***

Tonight's science lesson. On the bright side it isn't math......
AND
Moar Science.........How to run a Tesla on gasoline. (H/T redc1c4)
***

I like my "Dumb" appliances and life in general. Texas power companies automatically raised the temperature of customers' smart thermostats in the middle of a heatwave

Some residents in the state, which is facing a heat wave that's straining its power grid, told KHOU 11 that they had awoken sweating and shocked that their homes had gotten as hot as 78 degrees without them changing the temperature.

It turns out that they had unknowingly enrolled their thermostats in an energy conservation promotion called "Smart Savers Texas," run by a company called EnergyHub, in partnership with power companies. The program gives EnergyHub permission to adjust participants' smart thermostats remotely during times of peak energy demand, in exchange for entry into a sweepstakes.
***

This ought to make progtards everywhere piss their pants.
On June 17, 2021, Breitbart News noted Mark and Patricia pleaded guilty to misdemeanor charges and forfeited the guns they held in a viral video outside of their home. For Mark, that meant forfeiting an AR-15, for Patricia, that meant forfeiting a pistol.

On June 19, 2021, Mark tweeted a photo of himself holding a new AR-15. Mark's wife, Patricia, is standing behind him in the photo giving a thumbs up:
***
The ONT Musical Interlude
On this day: 21 Jun 1975
Guitarist Ritchie Blackmore quit Deep Purple to form his own group Rainbow. The group went through many line-up changes with, Ronnie James Dio, Graham Bonnet, Cozy Powell, Roger Glover, and Doogie White all being members. via thisdayinmusic.com
AND
Born on this day: 21 Jun 1953
American musician Nils Lofgren. He joined Neil Young's band aged 17, playing piano on the album After the Gold Rush. From 1971 to 1974 he recorded four albums with his own band, Grin. He had the 1976 solo album, 'Cry Tough'. Joined Bruce Springsteen E Street Band in 1984. And has been a member of Ringo Starr's All-Starr Band. via thisdayinmusic.com
***

There are advantages of purchasing furniture from a company that delivers and hauls away the old. Genius Award Winner.
NEAR MISS Heart-stopping moment woman avoids being killed by sofa thrown from flat by neighbour too lazy to take down stairs
***
What is life? This is life. Tonight's Feel Good Story of The Day.

A baby girl born at just 23 weeks' gestation was so small that her tiny foot was half the size as her mom's forefinger, and her entire leg fitted into her sock.

Mom Mirva Rontti, 28, a primary school teacher from Rovaniemi, Finland, was in a classroom when her contractions began. She was rushed to a local hospital where she delivered her tiny daughter, Helmi Elina, in just two pushes.
***
Weekly commenter standings for week of 6-20-2021
Top 10 commenters:
1 [619 comments] 'Joe Mannix (Not a cop!)' [87.41 posts/day]
2 [488 comments] 'Sponge - Saying Ashli Babbitt'
3 [480 comments] 'Just a side note'
4 [434 comments] 'raimondo'
5 [430 comments] 'TheJamesMadison, in a dangerous profession with a Hawksian woman at my side'
6 [417 comments] 'Christopher R Taylor, world's most respected Fantasy Hero writer'
7 [358 comments] 'confederatefifth'
8 [356 comments] 'Soothsayer's Untrue But Accurate Tales'
9 [349 comments] 'qdpsteve'
10 [348 comments] 'Skip '
Top 10 sockpuppeteers:
1 [423 names] 'raimondo' [59.73 unique names/day]
2 [59 names] 'Duncanthrax'
3 [48 names] 'Joe Mannix (Not a cop!)'
4 [44 names] '18-1'
5 [28 names] 'Cicero (@cicero43)'
6 [21 names] 'Bete'
7 [18 names] 'Count de Monet, checked in to the Heartbreak Hotel'
8 [18 names] 'Cicero (@cicero43)'
9 [15 names] 'wth'
10 [15 names] 'From Tinker To Evers To gp, Who Boots It'
***

Tonight's ONT has been brought to you by Questionable Procedures.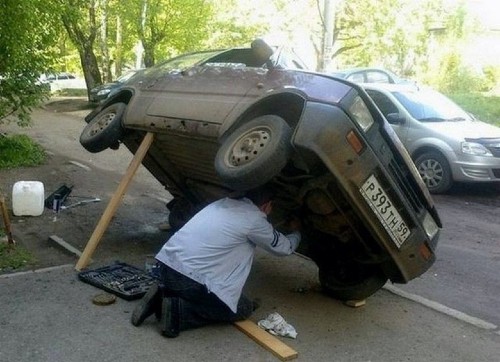 Notice: Posted with permission by the Ace Media Empire, AceCorp, LLC & the law firm of Dewey, Cheatem & Howe, S.C. ONT tips, loose change, drink tokens and burner phones to petmorons at gmail dot com. Complaints, general malaise and vague complaints to someone who gives a rat's ass.


posted by Misanthropic Humanitarian at
10:00 PM
|
Access Comments