« Mid-Morning Art Thread
|
Main
|
New Report Confirms the Obvious: Andrew "Sonny" Cuomo, Hero of the American Propaganda Press, Killed the Elderly by Consigning Them to Death In Nursing Homes That Had No Ability to Quarantine the Sick from the Healthy »
June 16, 2021
The Morning Rant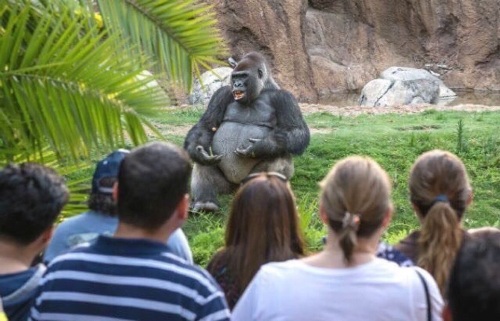 THE THINGS YOU CAN GET AWAY WITH WHEN THE MEDIA HAS YOUR BACK
Things like this: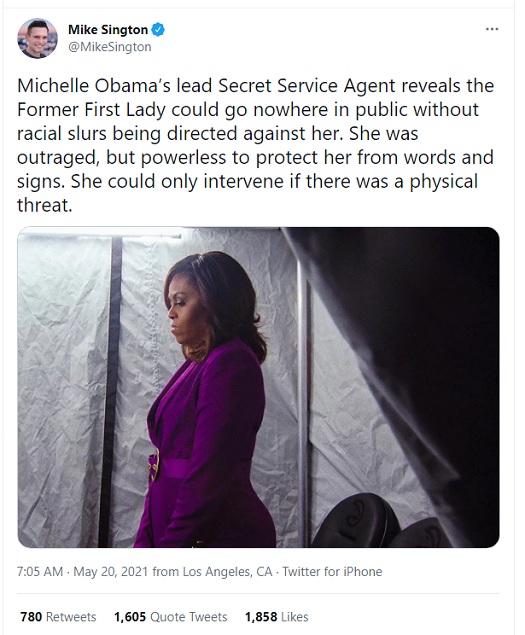 (This has been open in my browser for several weeks so I hope it's not completely stale)
This is a remarkable assertion based on an Insider piece the quotes Evy Poumpouras, a former Secret Service Agent assigned to Michelle Obama's detail. Admittedly, the tweet, one step removed from the article, is a bit sensationalistic. The article doesn't say that Mrs. Obama had to endure a constant barrage of racist taunts everywhere she went. It just relates one incident where Ms. Poumpouras says she saw a "racist sign" and she was distressed that she couldn't do anything about it.
So what was actually written on the sign? She didn't say. We have to take her word that it was a vile, racist sign and not a generic sort of "F YOU!" insult of the sort that President Trump routinely gets. And that kind of bothers me.
If it's so bad, why is she so afraid to spell it out? I would like to it so I can decide for myself how bad it is. And Singleton's tweet kind of upped the ante by claiming the racial harassment happens all the time. Can we see the evidence? A presidential entourage is surrounded by media crews with cameras, plus nearly everyone has smart phones with video recorders, so you'd think that somebody would have caught it on camera, or snapped a photo. Any racial sign or slur would have been the lead story on MSNBC/CNN for weeks on end.
And asking the Secret Service for verification is not possible as that service never comments on these sorts of things.
(And my memory is fuzzy on this, but wasn't there a black congressman who claimed that some Tea Party guys (back when there was a Tea Party) either spit on him or yelled racial slurs at him, but no actual evidence of his claims could be found on any of the video or audio recordings of the incident?)
That's why I am inclined to think that this is just another fake hate crime. There's just a story, and no actual evidence. And our media is in on it. No hard questions are asked, no actual evidence or proof is asked for and not even a minimal level of skepticism is displayed. Everyone nods their heads and just accepts the narrative.
And that's a dangerous level of non-thinking and non-reporting
Because, as ace discussed last week, these fake stories get embedded into the national narrative and can have national election consequences. And has any of the major news outlets retracted their misreporting of the Lafayette Park tear-gas incident that Trump never ordered. It took about a year for the truth to come out. All because our disgrace of a national media (whose foundational operating principle, even now, is "everything Donald Trump says is wrong and everything he does is bad") made no effort to actually confirm the story.
We Trump voters regularly get accused of being in a cult. Progressives like to tell us things such as "there's no evil he could do that would cause you not to vote for him". To which I say that there is no lie about him so over-the-top ludicrous that they would not unhesitatingly accept it as fact.
And should they protest their innocence, I have two words, two little words, that will shut them right up:
Pee tape.


mAgA is A trUmP wOrSHIppinG cUlt hUR dE dUrR duRR!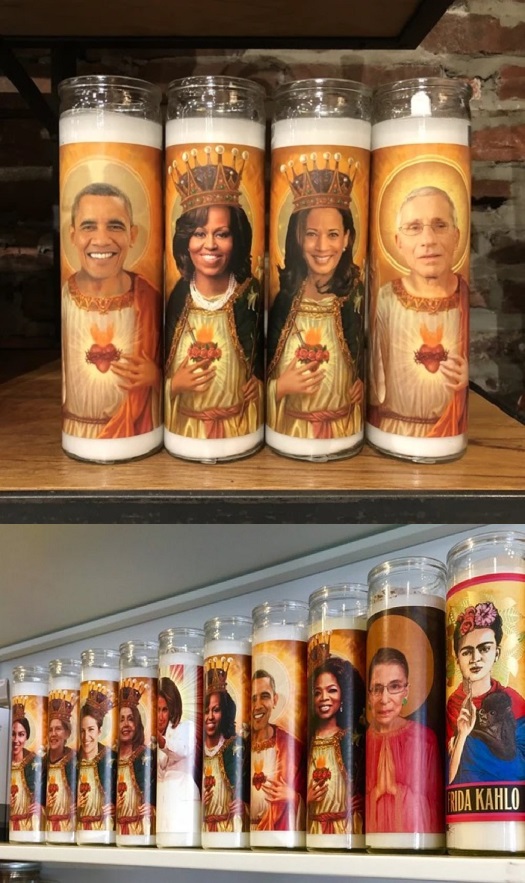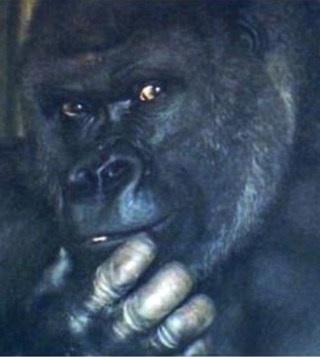 "Why is there no Biden candle?"


Sounds About Right: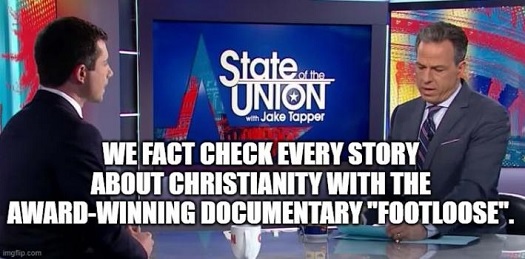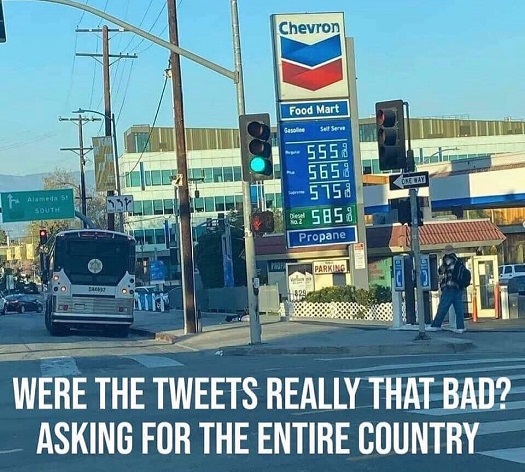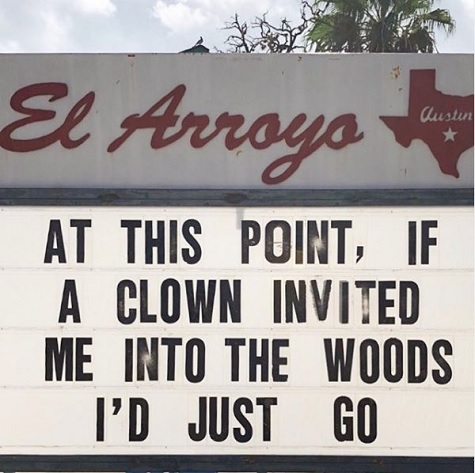 "White Privilege"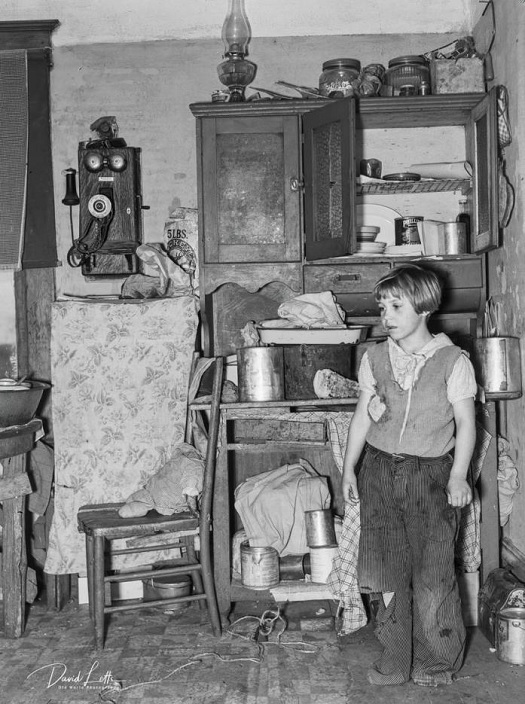 This Is My Conspiracy Theory, And I'm Sticking With It: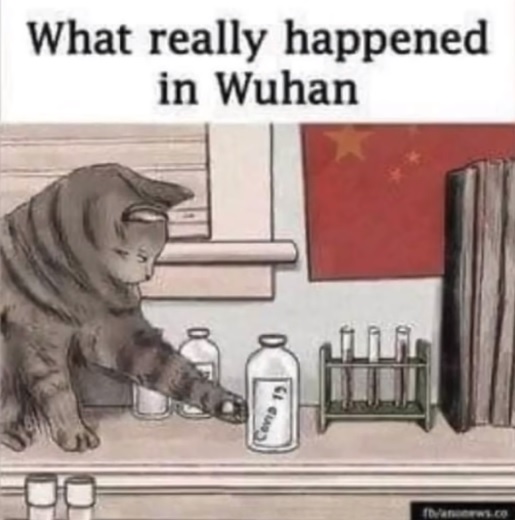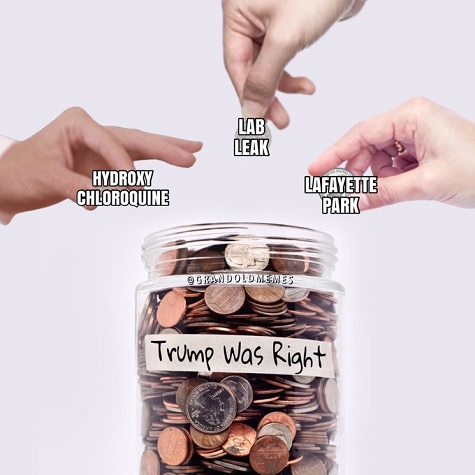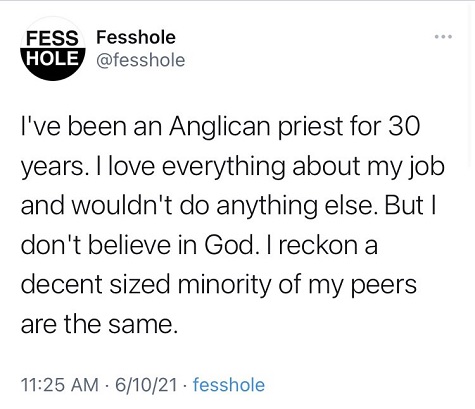 Back the Blue?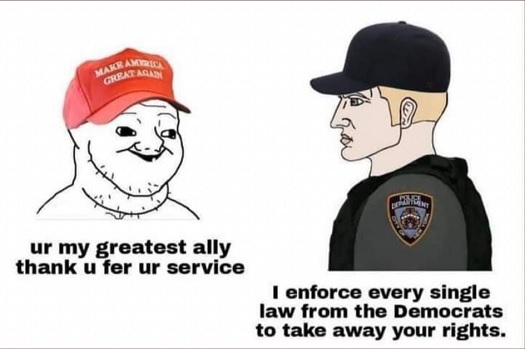 NRO, 2024: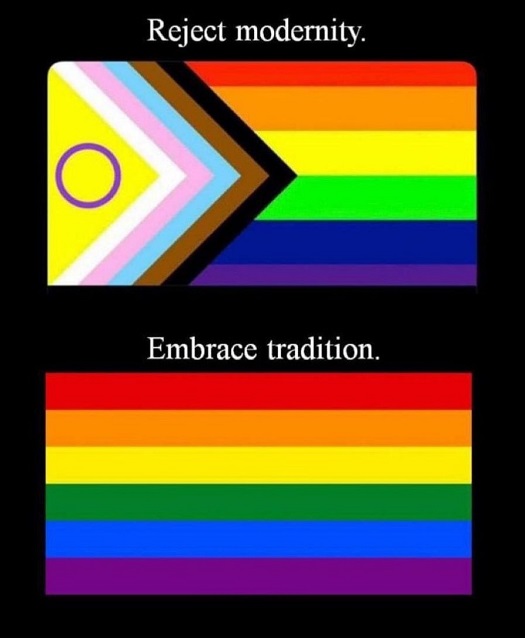 Checkmate:



AoSHQ Weekly Prayer List
Please submit any prayer requests to "Annie's Stew" at apaslo atsign hotmail dot com.
Prayer Requests:

5/12 – G. requests prayers for his blog partner and dear friend Maggie P., who is going to have open heart surgery on 5/18.
5/18 Update – Maggie came through surgery with flying colors, and they send thanks for the prayers.

5/21 – SB's mother was just diagnosed with cancer; they will get the full results on Wednesday. He requests prayers for her and for his father.

5/21 – gp sends thanks to God for healing Jimmy D from Covid!

5/24 – Katya, the designated driver sends an update on her cancer treatments. She has finished her 33 rounds of radiation with minimal side effects and is starting to feel great. This week she stats a chemo pill for the next 4 months. She also will continue to receive Keytruda infusion treatments every 3 weeks. As far as she knows the cancer is gone but will not know for sure until she receives the final scan. She sends her thanks for the love and prayers.

6/1 – Tonypete asks for prayers for his lifelong friend who is approaching the end stages of ALS. For a myriad of reasons, the friend could use monumental amounts of prayer and petitions for his immortal soul.

6/2 – Pookysgirl requests prayers for Pooky. His surgery in mid-March to fix his nose was successful, but it seems to have "woken up" his PTSD. He has a great therapist, but needs to be approved for SSDI, and Pookysgirl needs to get approved for the VA Caregiver program so she can spend more time taking care of him.

6/2 – grammie winger requests prayers for a close family member who is in a dire situation, and in need of God's great mercy and lovingkindness. The situation is urgent and awful, and their family cannot fix it on their own. They need God's wisdom, strength, and most of all, mercy.

6/9 – Inogame sends this prayer of thanks and a request: On Feb 4th this year my wife and I got news that she miscarried who would have been our 3rd child. We had just discovered her pregnancy; it was very early. We had just started to get excited about it when she woke up bleeding. We were both devastated, and I was on the blog that day and needed to talk about it and there was some great support that I really needed at the time. I'm not sure this is the right forum or not but if I may I'd like to thank, squid_hunt, Bozo Conservative....outlaw in America, The Central Scrutinizer, Insomniac - Zhou Bai-Den Is Not My Chairman, redridinghood, FenelonSpoke, Nora, vmom Fiat justitia ruat caelum, bonhomme, Roland THTG, Synova, AnnaS, Mary Poppins' Practically Perfect Piercing, RondinellaMamma who would like to have her country back, please., Pug Mahon, Confuzzled, CN loves Biden, Biden is the greatest, josephistan, BackwardsBoy, who did not vote for this shit, Ladyl, RedMindBlueState, banana Dream, It's me donna and NaCly Dog. Their kind words and prayer really helped and means so much to me. If I missed anyone who posted I apologize, it was not intentional. I'd also like to add shortly after my wife became pregnant again, and so far, everyone is healthy. We are on schedule to have another daughter in November. If you could please pray for continued health, I would appreciate it.


For Healing:

5/12 – Ladyl asks for urgent prayers for two year old Ronan who has suddenly developed neurological symptoms.

6/9 AnnaS asks for prayers for her friend's son. He had Covid symptoms but did not go to the ER until his O2 was 74%! He was put on a ventilator and therefore now has terminal lung disease and is non-responsive. Please pray for him and his family.

6/15 – Hands requests prayers for his father, who has cancer and will be going through radiation and chemotherapy this summer. Please pray for a successfully treatment and beating the cancer.

6/15 – CH needs prayers for his heart surgery on Thursday (6/17), replacing a valve and a bypass. Any prayers are appreciated!

For submission guidelines and other relevant info, please contact Annie's Stew, who is managing the prayer list. You can contact her at apaslo at-sign hotmail dot com.
Romans 8:26-27:
[26] In the same way, the Spirit helps us in our weakness. We do not know what we ought to pray for, but the Spirit himself intercedes for us through wordless groans. [27] And he who searches our hearts knows the mind of the Spirit, because the Spirit intercedes for God's people in accordance with the will of God.
If you see a prayer request posted in a thread comment, feel free to copy and paste it and e-mail it to Annie's Stew. She tries to keep up with the requests in the threads, but she's not here all of the time, so she may not see it unless you e-mail it to her.
Please note: Prayer requests are generally removed after five weeks or so unless we receive an update.


Who Dis: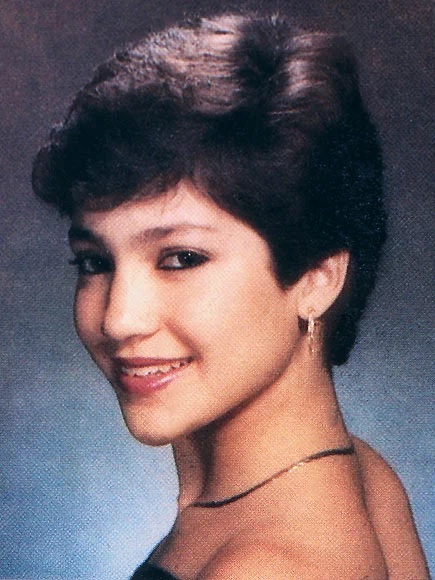 Photo 2
Photo 3
(leggy!)
Photo 4
(busty!)
Photo 5
Photo 6
(cheeky!)
Photo 7


For the 'Ettes: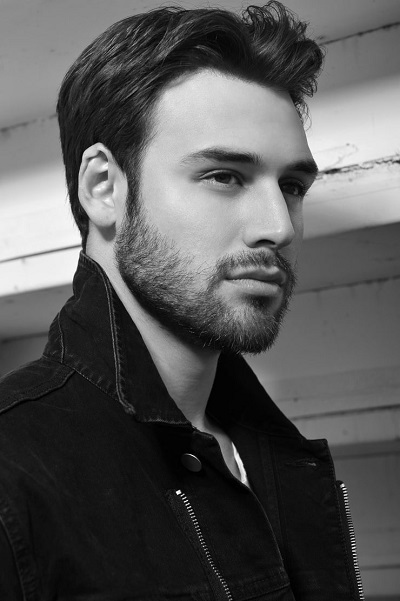 Photo 2
Photo 3
Photo 4
Photo 5


Monday Who Dis: Dyanne Thorne made her bones doing cheesy, schlocky fare such as The Swinging Barmaids, Chesty Anderson, U.S. Navy (although, ironically, not as the lead), and the role she is most famous for, Ilsa: She-Wolf of the SS. After she retired from acting, Thorne and her husband ran a wedding chapel in Los Vegas, and for an additional fee, she would do weddings while wearing her Ilsa uniform. It was surprisingly hard to find a suitable male counterpart for her, but as it turned out, she did a short film in 1965, Encounter, a with 22-year-old up-and-comer named Robert De Niro. Perhaps back then she still had serious acting aspirations. She passed in 2020 from pancreatic cancer.


Today's Edition Of The Morning Rant Is Brought To You By Fully Loaded Corn On the Cob:

posted by OregonMuse at
11:15 AM
|
Access Comments