« EMT 6/13/21
|
Main
|
Missing The Forest Through The Trees: The U.S. Military Has Bigger Problems Than Just Budgets »
June 13, 2021
Sunday Morning Book Thread 06-13-2021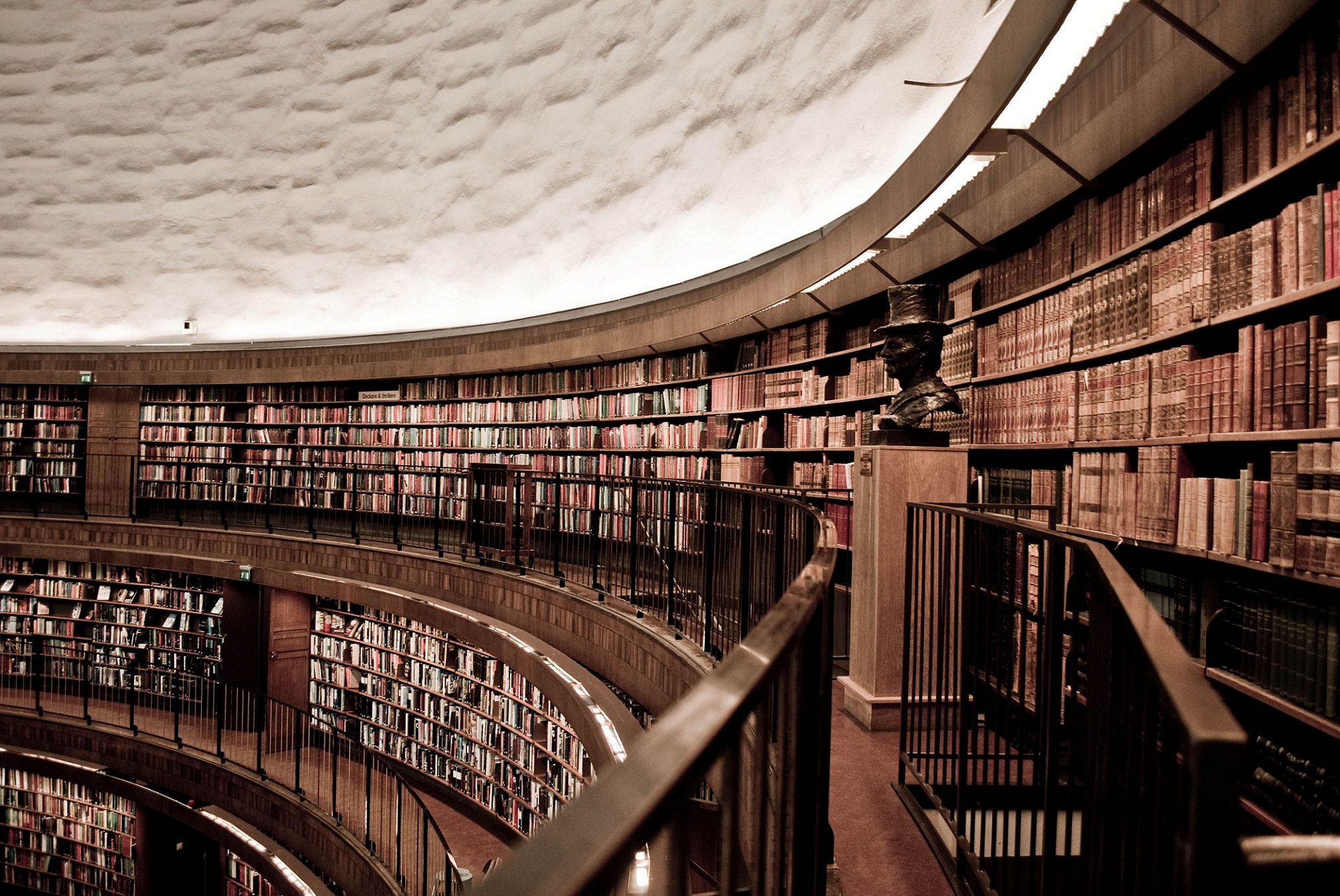 A Library So Vast, It Bends The Fabric Of Space

Good morning to all you 'rons, 'ettes, lurkers, and lurkettes, wine moms, frat bros, crétins sans pantalon (who are technically breaking the rules). Welcome once again to the stately, prestigious, internationally acclaimed and high-class Sunday Morning Book Thread, a weekly compendium of reviews, observations, snark, witty repartee, hilarious bon mots, and a continuing conversation on books, reading, spending way too much money on books, writing books, and publishing books by escaped oafs and oafettes who follow words with their fingers and whose lips move as they read. Unlike other AoSHQ comment threads, the Sunday Morning Book Thread is so hoity-toity, pants are required. Even if it's these pants, which might be the only article of clothing suitable to wear with your 3-wolf moon T-shirt.


Pic Note:
Actually, this is just another photo of the Stockholm Public Library which I featured on the book thread just about a year ago.

It Pays To Increase Your Word Power®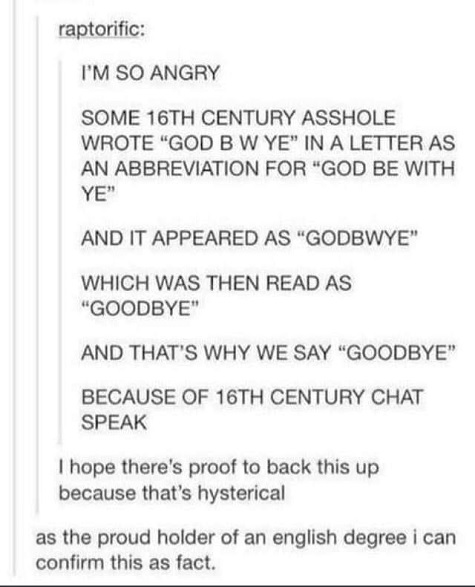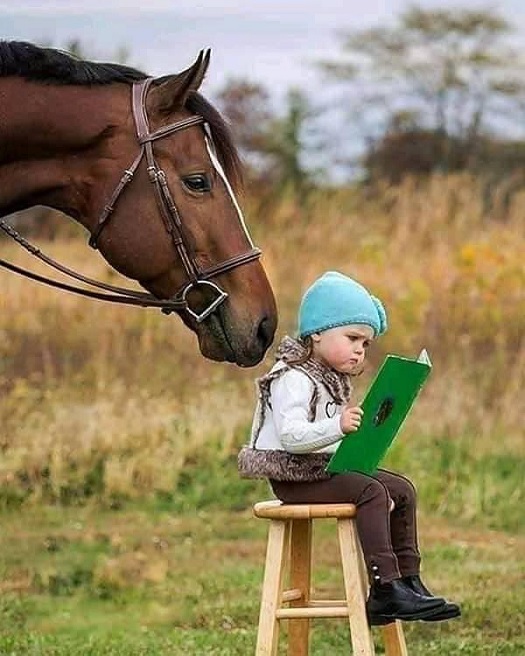 Big Gods and Small Gods
This is a tab that has been open in one of my browsers for weeks and I'm finally now getting to it.
Just because we no longer have golden calves to worship and human sacrifice is generally frowned upon, doesn't mean we are free from the sin of idolatry. Whatever is at the apex of our value system, that's what we worship, that's, in effect, our god. Just because we say we have no religion does not mean the idolatry goes away, it just assumes different shapes. Some of the more obvious examples of modern day false gods are: power, fame, wealth, sexual pleasure, youth, beauty, strength, etc. As a culture we spend a good deal of time and treasure seeking out these things.
So the browser tab is open to the Amazon page for Strange Gods: Unmasking the Idols in Everyday Life by Elizabeth Scalia, a popular Catholic blogger known on the internet as 'The Anchoress'. She
...offers a powerful critique of the "gods" we worship today, reminding readers that life's deepest desires can be satisfied only in Christ. Strange Gods...presents readers with a surprising look at the ways in which modern people still commit the sin of idolatry in their everyday lives. While literal golden calves no longer dot the landscape, Scalia describes how legitimate loves become obsessively twisted into idols. [Scalia] unmasks idolatry in a number of everyday experiences—friendships that become needy or possessive, commitments political and religious that grow so intense they lead to hatred of others, to name a few—and points to the incarnation of Christ and authentic worship of him as a way out of idolatry and into peace, happiness, and love.
The Kindle edition is $11.99.


Who Dis: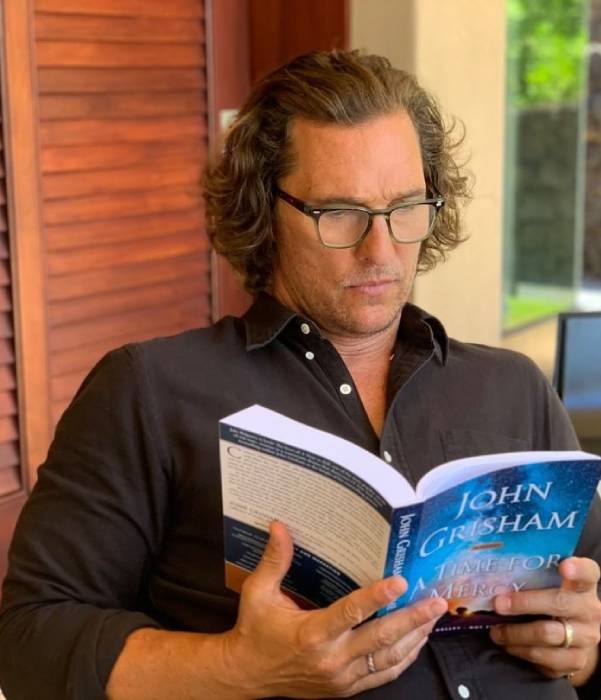 (Last week's 'who dis' was a giveway to you comedians who like to holler
"Joan Collins!"
at every 'who dis' photo. On rare occasions, you're correct.)


Books By Morons
We have lots of new books today from Horde authors. So let's get started.
Last month, moron authors David Dubrow and Ray Zacek released The Best of Appalling Stories: Tales from the Wrong Side of History, a "best of" collection selected from the Appalling Stories series, 13 short stories in all. This includes several new stories with themes you're not supposed to talk about, lest you be accused of WrongThink.
In our new Age of Woke, drag kids gyrate among the corpses of fourth trimester-aborted babies, lit by the fires of righteously-torched police stations. Anything less than total capitulation will get you not just canceled by Silicon Valley oligarchs, but financially ruined. Today, you're the villain. You're what stands in the way of Utopia.
These stories are for you, the deplorable, the irredeemable, the unforgiven. Because they're written by authors just like you, and who don't hate you. They actually don't hate anybody. All they want to do is to tell great stories and sell lots of books.
Also, Dave tells me:
My standard offer applies: any AoSHQ moron who wants a free copy of this or any of my books in exchange for an honest Amazon review can have one; just email me at davedauthor@gmail.com.
A free book for a review sounds like a pretty good deal.
___________
'Ette author artemis has another new book out, this one an historical novel set in 1814 called The Gypsy Queen:
The war was over, but Captain Geordie Venables was not leaving Spain just yet—not until he discovered the truth behind his commanding officer's death. Colonel Merryfield didn't deserve the cloud that was hanging over his good name, and Geordie has finally unearthed a promising lead—a gypsy troop, traveling by stealth along the River Tagus.

With any luck, he can bribe them for some answers, and unravel the web of deception that seems to have led to the Colonel's death. It looked to be no easy task, though; he was fast running out of money, and everyone kept stealing his horse...
The Kindle edition is $4.99.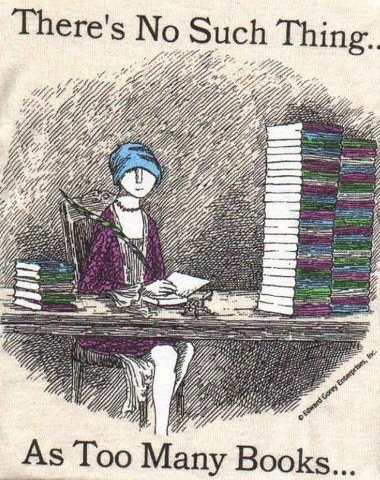 ___________
Moron author Vince Milam is has published a new installment of his Case Lee series, The DC Job:
A missing girl. A deadly conspiracy. A fate worse than death.
Spies, lies, and killers emerge from the shadows.
And Case Lee is unleashed into the heart of darkness.

Contracted to find a diplomat's missing teenage daughter, his gut says there's more to the story—a feeling supported when DC assassins paint a target on his back. With an eye over his shoulder, the quest starts among the ancient ruins of Petra. Frustration mounts as an enigmatic Bedouin clan reveals a whisper-thin trail about the girl's disappearance. Back in DC, Case confronts the diplomat, who discloses a deadly conspiracy. Case packages the conspiracy as shadow games for others to play and focuses on the prime mission. Find the girl. But can he leverage the conspiracy to help his search?
Amazon is advertising this as a "#1 New Release". And no wonder. Here is how it's ranked as I'm typing this on Friday afternoon:

So, as you can see, it is doing extremely well. You can purchase the Kindle edition of this best-seller for the introductory price of 99 cents.
___________
Also back with a new book is Patrick Chiles. His e-mail to me describes it thus:
It's near-future hard sci-fi about a deep space rescue mission that turns into a military confrontation, connected to some shady goings-on in Earth orbit. It probably won't be well received in certain circles because I didn't portray China in a very flattering light – which in my opinion only adds to the realism!
Obviously, Patrick doesn't care about the LeBron James demographic.
Here's an excerpt from the Amazon blurb:
Marshall Hunter only wanted to fly: the faster, the higher, the better. But a life of rescuing wayward spacefarers and derelict satellites in the cislunar cruiser U.S.S. Borman is far from the adventure he'd imagined. But his fortunes change when a billionaire couple goes missing on their way to a near-Earth asteroid. Out of contact and on a course that will eventually send them crashing into Mars, the nuclear-powered Borman is dispatched on an audacious, high-speed interplanetary run to bring the couple home. As they approach the asteroid, however, the Borman itself becomes hopelessly disabled.
The name of the novel is Frontier, and the DRM-free Kindle edition is $8.99.
Or, if you don't want to give your money to Amazon, you can buy it directly from the publisher, Baen Books, for about the same price.
___________
Cirsova Kindle edition
is just $3.99 for 136 pages of action and adventure.
___________


Moron Recommendations
4 Mornin'! Been reading through Maverick, Jason L. Riley's bio of Thomas Sowell. It's excellent. If people aren't familiar with Sowell's work, they will likely think it's too much hero worship. But Sowell really is just s awesome as Riley explains. Losing Walter Williams was pretty sad for me last year. I hope Sowell sticks around for a while and writes some more.

Posted by: Catherine at June 06, 2021 08:03 AM (H/fKi)
It's about time Sowell gets some respect. The man is a national treasure.
Thomas Sowell is one of the great social theorists of our age. In a career spanning more than a half century, he has written over thirty books, covering topics from economic history and social inequality to political theory, race, and culture. His bold and unsentimental assaults on liberal orthodoxy have endeared him to many readers but have also enraged fellow intellectuals, the civil-rights establishment, and much of the mainstream media. The result has been a lack of acknowledgment of his scholarship among critics who prioritize political correctness.

In the first-ever biography of Sowell, Jason L. Riley gives this iconic thinker his due and responds to the detractors. Maverick showcases Sowell's most significant writings and traces the life events that shaped his ideas and resulted in a Black orphan from the Jim Crow South becoming one of our foremost public intellectuals.
Unfortunately, Mrs. Sowell is 90 years old and probably will not be around much longer. Like Antonin Scalia, I'm afraid we will not see his like again.
Maverick: A Biography of Thomas Sowell is a bit spendy, $18.60 for the hardcover and $17.99 for the Kindle edition, so you might want to put in a request for it at your local library.
___________
A long-time lurker e-mailed me to recommend a book written by a friend of his. He thinks a lot of you morons will enjoy it:
It's a really fun, fast read (I've read it several times and I only do that for a handful of writers like Heinlein or Crichton) somewhat tailored to young adults.

It's science fiction based in the future after the Committee Wars (the 2d American Civil War) and follows a group of 13 year olds as they depart a land controlled by Leftists into a more God-fearing country. The author has a very multi-disciplinary background, so there is some hard SciFi hidden in there but it doesn't bog down the story.
The first part of the Amazon blurb tells it better:
In a World Where (I said that in that Hollywood announcer voice, you know the one) the United States no longer exist, three new nations arose from the ashes. The east coast is ruled by the Green Committee where every thought, inkling, and urge is monitored and controlled in an effort to force one to worship Mother Nature. The West Coast is ruled by the iron fists of the Peace Committee social justice warriors, where every victim-class can obtain retribution. And stuck in-between, the Smith Committee, where people just want to be left alone to live their lives as they see fit.
The paperback edition of The Committee Wars is $11.99. It's also available on Kindle for $3.99.
___________
So that's all for this week. As always, book thread tips, suggestions, bribes, insults, threats, ugly pants pics and moron library submissions may be sent to OregonMuse, Proprietor, AoSHQ Book Thread, at the book thread e-mail address: aoshqbookthread, followed by the 'at' sign, and then 'G' mail, and then dot cee oh emm.
What have you all been reading this week? Hopefully something good, because, as you all know, life is too short to be reading lousy books.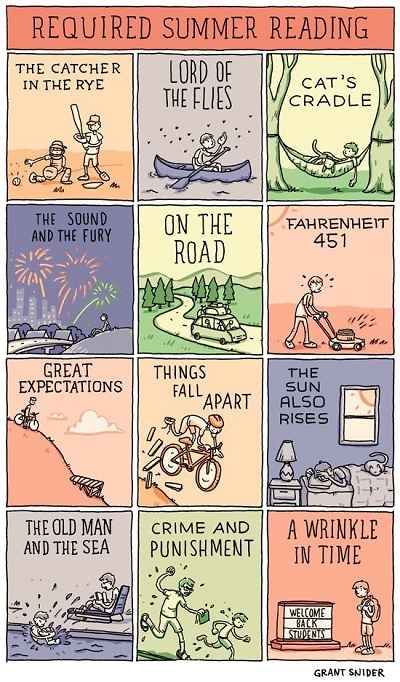 posted by OregonMuse at
09:00 AM
|
Access Comments