« Saturday Evening Movie Thread 06-12-2021 [Moviegique]
|
Main
|
Daily Tech News 13 June 2021 »
June 12, 2021
Saturday Overnight Open Thread (6/12/21) Non-Yoko & Frank Edition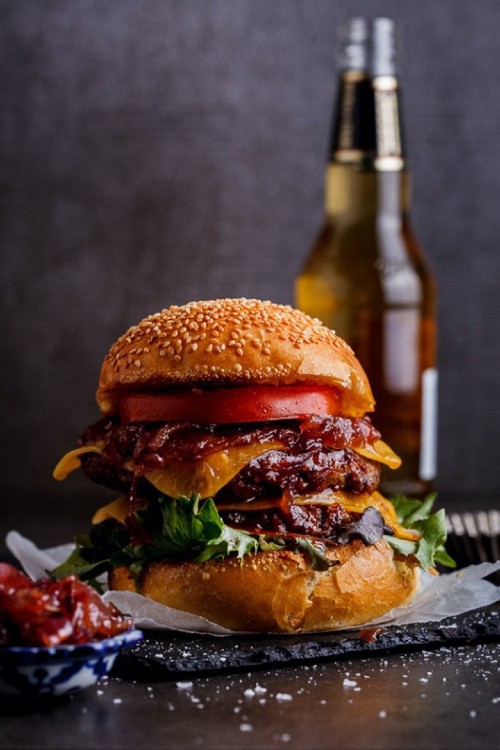 ***
The Saturday Night Joke
My buddy met an older woman at a bar last night. She looked pretty good for a 60-year-old. In fact, she wasn't too bad at all, and I found myself thinking she probably had a really hot daughter.
We drank a couple of beers, and she asked if I'd ever had a Sportsman's Double? 'What's that? I asked. 'It's a mother and daughter threesome,' she said.
As my mind began to embrace the idea, and I wondered what her daughter might look like, I said, 'No, I haven't.'
We drank a bit more, then she said with a wink, 'tonight's your lucky night'. We went back to her place. We walked in.
She put on the hall light and shouted upstairs: 'Mom...you still awake?'(H/T Hrothgar)
***
Straight, gay, bi, celibate, trans, it doesn't matter. For Pride Month, Taco Bell To Continue Giving Explosive Diarrhea To All Genders And Orientations

U.S.—Taco Bell, a beloved chain of authentic Mexican food restaurants around the world, has announced they will be honoring Pride Month by giving LGBTQ customers explosive diarrhea like they always do.


"Taco Bell remains truly committed to equality, equity, equilibrium, equivocation, and other 'eq' words for all genders and sexual orientations," said Yum! Brands CEO Mark King. "No one should be told they don't deserve explosive diarrhea on a Saturday night because of how they identify or who they love."

To recognize the dignity and achievements of LGBTQ+ people around the world, Taco Bell has directed their food alchemists to concoct new rainbow-colored chemical abominations that deliciously hit the spot after a night of unfettered debauchery.
***

Explosive diarrhea. Is there any other kind?

Well, here's one way to get out of work: production on NBC's upcoming game show, Ultimate Slip 'N Slide, has been put on pause indefinitely after an outbreak of "explosive diarrhea" occurred on set earlier this month. Now, that's what we call a shitshow.

Filming officially shut down on June 2nd, when producers were first made aware that a crew member had tested positive for giardia, a tiny parasite that causes a diarrheal disease called giardiasis. While test samples of a well, pond, slide pool, water truck, and restroom sinks all came back negative for giardia, additional results found on June 10th that giardia had been in the set's surrounding area.
***

Ozzy Man cracks me up........NSFW-Language
***
Someone, somewhere has some explaining to do. A shitton of coke washes up on Florida beach.

CAPE CANAVERAL, Fla. - Multiple packages of cocaine washed ashore on a beach at Cape Canaveral last month, the US Space Force said.

Angy Chambers, a wildlife manager for the 45th Civil Engineer Squadron, was patrolling the beach to perform a sea turtle nesting survey on May 19 when she noticed a small package wrapped tightly in plastic and tape. She thought it could be drugs and contacted the 45th Security Forces Squadron.

Just thinking out loud, I wonder if Angy will be undergoing any random drug tests over the next 6 months or so.
***

The Longbow vs. Crossbow fight has taken a weird turn in Japan.

Until now it was easier to get your hands on a crossbow than an air rifle.


On Tuesday, Japan's House of Representatives held a plenary session, and the days discussions of matters of national legislative importance eventually turned to crossbows.

Surprisingly, despite spelling out rules and regulations regarding all sorts of weaponry, Japan's Firearm and Sword Control Law apparently had no preexisting rules, specifically no specific ordinances, relating to crossbows, of either the two-handed or single-handed pistol crossbow/bowgun variety, perhaps because crossbows are technically neither firearms or swords. As a result, up to now there's been no specific licensing required for their possession or use. Much like in a fantasy role-playing video game, if you had enough money to pay for a crossbow, you could buy one and use it as you personally saw fit.

That'll be changing soon, though, as the House of Representatives passed a motion to amend the Firearm and Sword Control Law, and once it goes into effect Japanese residents will need a permit from their Prefectural Public Safety Commission in order to possess a crossbow. The requirement is modeled after one already in place for air rifle ownership, which requires the completion of safety classes and for the owner to be at least 18 years of age.
***

Thursday's road trip had a few bad drivers. Nothing like this.

Man banned from driving until 2062 caught behind the wheel
***

What's the old saying? Oh yeah, a fool and his money are soon parted. $1.99 per minute for stuck fetish.

'Probably the best video I ever made!' Woman who is paid to make 'stuck fetish' content for fans gets TRAPPED in a metal folding chair and has to be freed by the jaws of life in viral TikTok

Sydney Jo, 27, from Ann Arbor, Michigan, documented her panic on TikTok after she squeezed into a small opening in the chair and couldn't get herself out

A follow-up clip showed firefighters using the jaws of life to free her
Sydney later explained that she is a 'stuck fetish' creator and was working on a new video when the stunt backfired

She said fans pay $1.99 a minute to watch her trap herself and then try to get free, but this was the first time she was ever truly stuck

Sydney had a sense of humor about the situation and joked that it was 'probably the best stuck video I ever made'
***

Go ask your overpaid players and broadcast partners to pony up.

Carolina Panthers owner David Tepper re-asserted his position on Tuesday that he would not build the team a new stadium without government assistance. It's the latest example of a multi-billion dollar NFL owner expecting local citizens to foot the bill of pet projects under the guise of fandom.

Tepper's proposition isn't unique. Rather, it's become part of the fabric of the NFL's new-normal which treats its cities as expendable — unless they're willing to pay. The ever-present subtext in these discussions is that if local government won't foot the bill, a team will find a city that will, even if nobody is saying it.

"I'm not building a stadium alone," Tepper told reporters on Tuesday. "The community is going to have to want it." The Panthers owner added that he wasn't going to force a new stadium on anyone, but once again, the devil is in the details. It's bizarre of Tepper to say he won't "force" a stadium on the people after years of publicly stating he wants a new stadium with a retractable roof to house the Panthers, his recently-purchased MLS team, and host larger events, potentially even a Super Bowl.
***
Opinions are like noses, everybody has one, including the Smithsonian. The best small towns to visit this year.
Perhaps more than ever, now is a time to appreciate America's small towns. As we begin to see the other side of a pandemic that kept so many of us isolated, it is easier to understand the value in those things we've missed. Whether it's by enjoying an outdoor summer concert with neighbors or by catching up with friends at the local brewpub, a sense of community has been hard to find for many; Zoom and FaceTime made for adequate, virtual stand-ins, but they don't compare to the real thing. It's those in-person interactions with familiar faces that make small towns so alluring. That is, along with the independent shops, hidden gem parklands, historic sites and architecture, unique restaurant finds, and, of course, a slower pace of life and relative affordability that numerous city dwellers are finding more and more appealing.

Fortunately, many of America's small towns are emerging from the effects of Covid-19 resilient and ready to welcome visitors. Some, like Dyersville, Iowa, are finally hosting long-anticipated sporting events that the pandemic placed on hold. Others, such as Council Grove, Kansas, are celebrating historic anniversaries. Whatever the case, the 15 places we've chosen as the best small towns to visit in 2021 are prime examples of perseverance and preservation, and reminders of all that we love about small towns in the first place
***

Holidays have lost their names in this school district.

NEW JERSEY - After an outcry at a raucous public meeting over a previous decision to rename Columbus Day as Indigenous Peoples Day, the board of education at a New Jersey school district decided to strip all holiday names off of the school calendar.

So holidays like Thanksgiving will not be on the calendar and will simply be called "day off". Jewish holidays of Rosh Hashanah and Yom Kippur were also stripped off the calendar by the move.
***
The ONT Musical Interlude
On this day:12 Jun 1951
Brad Delp, guitarist and singer with Boston who had the 1977 UK No,22 single 'More Than A Feeling' and the 1986 US No.1 single 'Amanda.' Delp committed suicide by carbon monoxide poisoning in at his home in New Hampshire on March 9th 2007. via thisdayinmusic.com
AND
***

Somebody won't be allowed to the AoS Book Thread on Sunday. Genius Award Winner.

A 21-year-old Florida Woman who was naked from the waist down inside a Circle K told a cop that "another deputy told her it was fine to do that," according to an arrest report.

Responding to a 1:30 AM "naked woman in public" call last Thursday, police found Kendall Mabry sans pants or underwear inside the convenience store in Umatilla, a city about 45 miles from Orlando.

A Circle K clerk and a sheriff's deputy both reported seeing Mabry emerge from the store's bathroom "with no pants or underwear on." When asked about her state of undress, Mabry reportedly "stated that another deputy told her it was fine to do that."

Mabry, police reported, smelled of alcohol and her speech was slurred. Additionally, "the smell of marijuana was coming out of her vehicle." Mabry's pants were found inside her car, according to the arrest report.
***

Tonight's Feel Good Story of The Day.
***

Tonight's ONT has been brought to you by Illiteracy.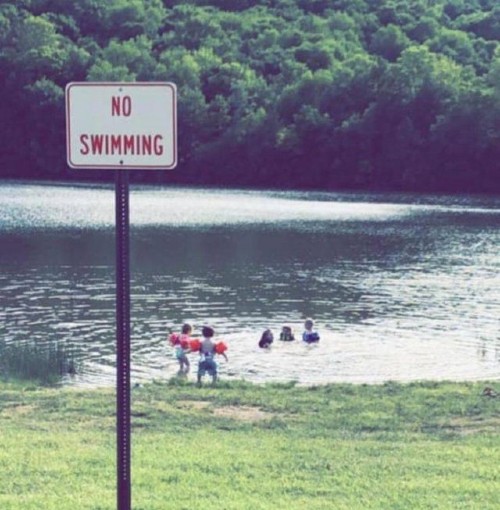 Notice: Posted with permission by the late night janitorial and cafeteria staff of Ace Media Empire and AceCorp, LLC.

posted by Misanthropic Humanitarian at
09:58 PM
|
Access Comments