« Insurrectionist Cafe: Criminals & Karma Edition
|
Main
|
Daily Tech News 8 June 2021 »
June 07, 2021
Monday Overnight Open Thread (6/7/21)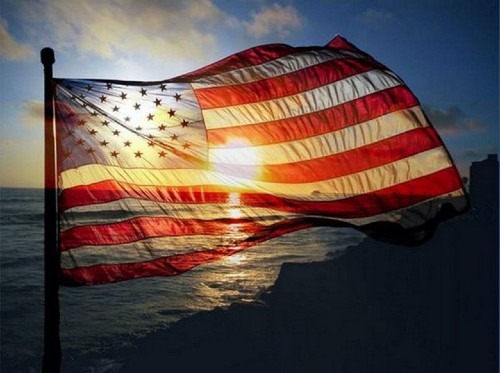 ***
The Quotes of The Day
Quote I

"This brutal crime haunted our community. This was never a cold case … we continually investigated." Naperville Police Chief Robert Marshall said at a press conference Friday.
*
Quote II

"Stop being a perpetual victim, stop preaching victimhood, and stop pushing socialist policies that create government corruption and systemic poverty,"Rep. Marjorie Taylor Greene (R-GA)
*
Quote III

"They want my head now for speaking that truth. I, a lowly priest, apparently have created enemies among some of the hierarchies." The Rev. James Altman
*
Quote IV

The real reason the elite hated Donald Trump was not that he was an ideological conservative (he only sort of was) or that he tweeted mean things (they like mean tweets, just not ones directed at them). It was that Trump identified the failures of "the best and the brightest" and called them out. There is nothing these experts hate more than challenges to the authority they think they deserve. Kurt Schlichter
*
Quote V

"Ever since I was five years old, I've dreamed of traveling to space. On July 20th, I will take that journey with my brother. The greatest adventure, with my best friend." Jeff Bezos
*
Quote VI

"I don't want her punished. We enjoy seeing a bear come through occasionally. We don't want them living with us in the yard when we walk out the door."Gerry Douglas
***

There is virtue signaling. And then there is virtue signaling.

No shirts, pants or undies needed on bike ride, just a mask

PHILADELPHIA (AP) — Philadelphia bike riders won't need their shirts, pants, skirts or even underwear — just a mask.

Organizers of the annual Philly Naked Bike Ride say this year's event will take place Aug. 28 and will require masks, based on the city's earlier coronavirus restrictions.

The city lifted most of its COVID-19 rules this week, citing an increase in vaccinations and a decrease in cases. But ride organizers said they hadn't had a chance to chat since the city's guidelines changed so for the time being, they're "going to stick with our initial mask guidance." Lead organizer Wesley Noonan-Sessa said they'll keep an eye on what the city says in the next month or so.
***

To my knowledge Hell hasn't frozen over. Yet!

KAGAN Writes 9-0 Supreme Court Opinion Rejecting Liz Warren's Subversion of Immigration Law

On Monday, the Supreme Court unanimously rejected an illegal immigrant's attempt to twist immigration law and create a loophole that would allow thousands of illegal immigrants to become lawful permanent residents. Democratic senators and attorneys general advocated for this loophole, but a liberal justice wrote the opinion for a unanimous Court.


"Petitioner Jose Santos Sanchez entered this country unlawfully from El Salvador. Years later, because of unsafe living conditions in that country, the Government granted him Temporary Protected Status (TPS), entitling him to stay and work in the United States for as long as those conditions persist," Associate Justice Elena Kagan, an Obama appointee, wrote in the opinion. "Sanchez now wishes to become a lawful permanent resident (LPR) of the United States. The question here is whether the conferral of TPS enables him to obtain LPR status despite his unlawful entry. We hold that it does not,"

In Sanchez v. Mayorkas, Kagan noted that U.S. immigration law, "applied according to its plain terms," "prevents Sanchez from becoming an LPR. There is no dispute that Sanchez 'entered the United States in the late 1990s unlawfully, without inspection.'"

Several 9-0 SCOTUS decisions recently. Is the court signalling to the Dems on the Hill to forget about packing the court?
***
This Picture Shows Why No One Wants to Mess With the U.S. Navy

Here's What You Need to Remember: The Flight III upgrade has been centered on the AMDR/SPY-6(V)1 Air and Missile Defense Radar (AMDR) system, which can provide improved capability over earlier Arleigh Burke-class vessels as it will enable the latest ships in the class to simultaneously perform Anti-Air Warfare and Ballistic Missile Defense.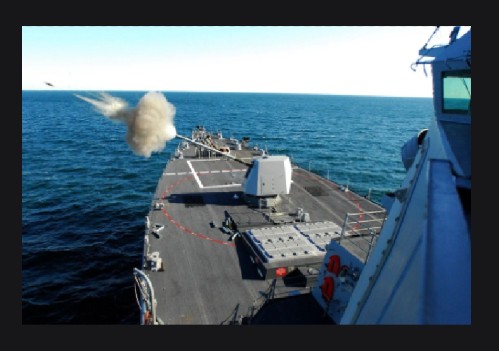 JUNE 30, 2016 8:53
U.S. sailors divulged sensitive information while held by Iran: Navy


WASHINGTON (Reuters) - U.S. sailors who blundered into Iranian waters in January divulged sensitive information to their captors while held at gunpoint by Iran's Islamic Revolutionary Guard Corps, a U.S. Navy report said on Thursday.

You can have the best equipment under the sun. If the Commander in Chief is an appeaser of the Chinese and the Iranians and the Joint Chiefs of Staff are politically woke, it really doesn't matter. Does it?
***

A stupid criminal? Or just a scumbag who feels at home behind bars? Career criminal who held up two banks with toy gun given life sentence

The court heard he had 32 previous convictions for 131 offences spanning a 34-year period and had previously served at least 29 years behind bars.

Judge Robert Pawson ruled Jarvis was a dangerous offender and said a life term was necessary.

He will serve a minimum of six years and two months behind bars before he can be considered for parole.

Speaking after the sentencing, DC Holly Sexton said: 'The staff at these banks were just carrying out their jobs when they were faced with the horrifying ordeal of Jason Jarvis making demands for cash and claiming to be armed with a gun.

'I am glad that through our investigation work we were quickly able to identify Jarvis as the man responsible for these nasty offences so he could face the consequences of his actions.
***
Certainly not the life I would choose. But, different strokes for different folks.

This family gave up their home, job and school for a nomadic life
Mr and Mrs Iyer and their two kids don't call one place home and are enjoying every bit of it

In 2019, the Iyer family gave up all worldly pleasures. They sold off their Pune house, car, appliances and furniture to live a nomadic life. Santosh Iyer let go of his lucrative job as an IT professional. Their kids, Hridhaan and Khwahish, gave up school. The family now lives out of four suitcases, and travels all over India, staying for no more than two months in one place.

How could they afford this life? Homeschooling and remote working.
***
To stay relevant Greta Thunberg continues to utter complete Bull Shit thoughts which come to mind.

She also virtually equated the death of lower lifeforms with that of humans. "Every year we kill more than 60 billion animals, excluding fish, whose numbers are so great that we only measure their lives by weight. What about their thoughts and feelings?" she asked.

Thunberg sounded a more familiar argument when she argued that the prosperous lifestyle of the West will soon cause the entire world to run out of resources. She pinpointed the consumption of meat as a source of carbon dioxide emissions, as well as a huge use of land.

"If we continue, we will run out of land and food," she said. "If we change toward a plant-based diet, we could save up to 8 billion tons of CO2 every single year. We could feed ourselves on much less land, and nature could recover."
***
The ONT Musical Interlude
Born on this day: 7 Jun 1917
Dean Martin, American singer, actor, comedian, and film producer, nicknamed the "King Of Cool". He was a member of the Rat Pack and the host of the television variety program The Dean Martin Show (1965–1974) and The Dean Martin Celebrity Roast (1974–1985).Hits include t 1956 UK & US No.1 single 'Memories Are Made Of This' and 'Everybody Loves Somebody'. He died December 25th 1995. via thisdayinmusic.com
&&&
Born on this day: 7 Jun 1940
Thomas Woodward, (Tom Jones), Welsh singer who has sold over 100 million records. Scored the 1965 UK No.1 and US No.10 single 'It's Not Unusual' plus over 20 other UK and US Top 40 hit singles. Jones was awarded an OBE in 1999 and received a knighthood from Queen Elizabeth II for "services to music" in 2006. From 2012 to 2015 Jones was one of the four coaches on the BBC television talent show The Voice UK. via thisdayinmusic.com
***

Tased without effect can mean only one thing. Genius Award Winner.

After causing a disturbance at the drive-thru window, a McDonald's customer broke the window and crawled through the opening into the restaurant, where he attacked a female manager, according to Florida police.

Investigators allege that My-chael Jordan, 33, was asked to leave the premises of the Pinellas Park eatery around 4 AM Sunday following a flap at the 24-hour drive-thru.

But instead of departing McDonald's, Jordan, who lives two miles from the restaurant, "broke the drive-thru window, crawled in through the window and grabbed and pushed" the 53-year-old employee.

When cops subsequently confronted Jordan, he allegedly fought with three officers and was "tased multiple times with no effect," according to an arrest affidavit. "All three officers...suffered scrapes and cuts" during the struggle with Jordan, who allegedly spit on the Pinellas Park Police Department cops.

Jordan showed an "indication of drug influence," police noted.
***

Beating addiction and certain death. Tonight's Feel Good Story of The Day.

'Stop Selling Yourself Short': Woman's Recovery Photo Goes Viral


An Ohio woman's before-and-after recovery photo has been shared by thousands on Facebook, proving there is always time to change your path.

"How about that for motivation? I honestly thought I'd die on a park bench with a needle in my arm or by gunshot to the head. I would've never in a million years thought my life would look the way it does today," Ginny Burton captioned her photo.
***

Tonight's ONT has been brought to you by Not The ONT Dress Code.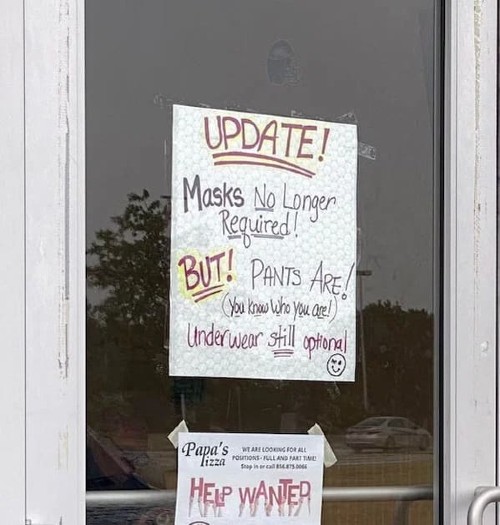 Notice: Posted with permission by the Ace Media Empire and AceCorp, LLC. The ONT often imitated never duplicated since 2008.

posted by Misanthropic Humanitarian at
09:58 PM
|
Access Comments