« Daily Tech News 1 June 2021
|
Main
|
Mid-Morning Art Thread »
June 01, 2021
The Morning Report - 6/1/21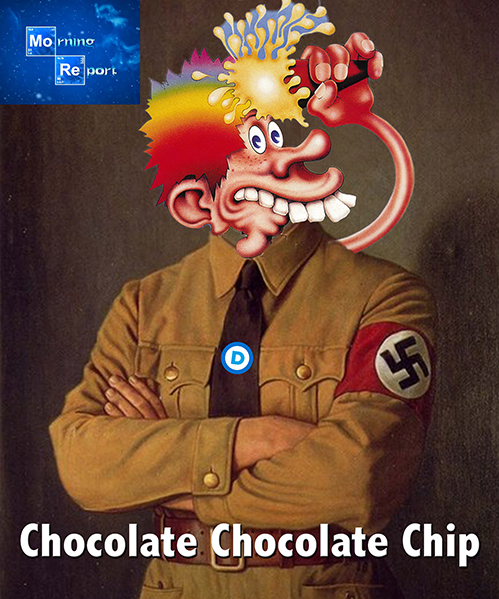 Good morning kids. Hope you all had a blessed Memorial Day weekend but it's time again to wade into the insanity as June begins. Almost six months in to the illegitimate junta that is only in power because those who could have and should have overturned what was a stolen election committed perhaps the greatest act of treason in our now finished history by abrogating that duty, and what was totally predictable has come to pass. Our economy is on the brink of collapse, our foreign enemies are on the march, our allies are on their own, and the overwhelming majority of the citizenry, essentially a population of internal exiles and dissidents, have been labeled as not only enemies but branded as an evil to be eradicated.
While this was completely predictable in the wake of January 6th through January 20th, it is still striking to see the disastrous consequences. As the saying goes, the definition of insanity is doing the same things over and over again and expecting a different result. Every time a Democrat is in power, America turns to shit, and the harder left they are the shittier it gets. But still they persist. It makes no sense but it is what it is. The giant question mark is what will be our reaction to these depredations and persecutions? With a propaganda machine that censors, distorts and outright lies about what's going on, it's easy to feel alone, isolated and going against an overwhelming tide of opinion in diametric opposition to your own. And that's their mission.
Once upon a time long ago, we agreed there were certain immutable laws of human nature. These laws were based on facts, reality, and data.

In other words, we accepted common sense about the way the world worked according to logical and even "scientific" principles. That assumption defined us as "enlightened" rather than Dark Age reductionists and ideological- or myth-driven zealots.

Not now. "Progressives," especially the media, are most often regressive, anti-Enlightenment, and intolerant people, who start with a deductive premise and then make the evidence conform to it -- or else...

...What can learn from the rise of this new Dark Age mindset?...

Modernism is a poor cloak of age-old ignorance. Living in the 21st century is no guarantee that humans will not act as if they are in the 16th. Our modern-day inquisitors share the same anti-science fury as those who put Galileo under house arrest for the crime of Copernicanism. Claiming that "white supremacists" are responsible for current epidemics of violence against Jews and Asian-Americans -- when most data and evidence point, in the former case, to Hamas supporters, and, in the latter, most frequently to African-American males, is our version of institutionalized geocentrism...

...The enemy of science is always dogma. In the medieval period, dogmas were often ossified Aristotelian concepts that were institutionalized by the Church on the theory they enhanced Christian exegesis and ritual, or, if lost, would eventually lead to an erosion of authority. In our era, the new religion is progressivism that prohibits free discussion of most of the major issues of modern life: When is life established in the womb? What is the degree of man-made climate change versus natural, cyclical climate change? Which groups are most likely to commit hate crimes? Is sex biologically determined or culturally constructed? What is the role of cultural attitudes in crime and social dependency?

It may seem a stretch to suggest that the Left is leading us back to the pre-Enlightenment, given its corporate wealth, academic monopolies, Silicon Valley technological wizardry, and progressive sanctimoniousness. But arrogance, wealth, and received authority are always the super-spreaders and force-multipliers of false knowledge, and none more so than in the present age.
In spite of everything, I do get a sense that the vast majority of us know and understand what the hell is going on and in many ways are already trying to organize and resist. That means, as we see with the continued vaccination crap, the racialist blood-libeling, and all the other garbage hurled at us from every direction, the beatdowns will continue until morale improves.

CIVIL WAR 2.0: LEFTIST PERSECUTIONS, CAPITOL HILL BLACK WEDNESDAY PROTEST AFTERMATH, DEMOCRAT PUTSCH, AMERICAN DISSOLUTION
NOTE: The opinions expressed in some links may or may not reflect my own. I include them because of their relevance to the discussion of a particular issue.
ALSO: The Morning Report is cross-posted at CutJibNewsletter.com if you want to continue the conversation all day.
Follow us on Twitter: @CutJibNews
Follow us on Instagram:@Cutjibnewsletter

posted by J.J. Sefton at
07:07 AM
|
Access Comments