« Mid-Morning Art Thread
|
Main
|
Moderate, Centrist Democrat Relentlessly Promoted by NeverTrump Joe Biden Pushes for Abortion Funding in $6 Trillion Budget »
June 01, 2021
Morning Rant - Special Guest Ranter [Weasel]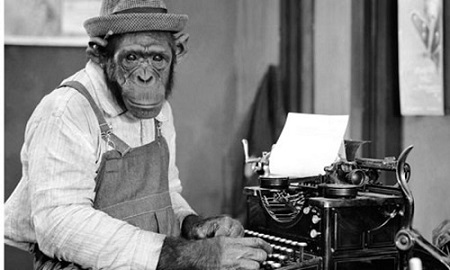 I wrote recently about the Republican Party and their interest not in winning elections, but rather simply maintaining the status quo. The lucrative status quo. My reason? Frankly, because the GOP now pisses me off only slightly less than the Democrats do. Say what you will, but the Democrats fight, and they fight to win, and I have a certain amount of respect for that. Take, for example, the website of my local GOP group. What is the prominent message when you land on the home page? Bike Lanes. I'm not making this up. The lead 'issue' is something to do with bike lanes in the community. It is such a disheartening and fabulously uninspiring message, I left before finding out whether I'm supposed to be for bike lanes or against them. On the other hand, the local DNC website has all sorts of timely and relevant information on upcoming primaries, debates on issues, and volunteer opportunities among other things. One is a tired, half-assed effort, and the other is a place to find and exchange information for people interested in advancing a cause.
So perhaps this is just the failing of a weak local GOP presence. After all, I am deep behind enemy lines in the Democrat stronghold of Northern Virginia. Perhaps this is the best the local GOP can do. OK, let's take a peek at today's mail. Well what do you know. Here's another letter from Ronna McDaniel, Chairwoman of the Republican National Committee. Now we're getting somewhere! I bet you this time we're going to get some action!
Wrong. This time I am informed I have been presented with a 2021 Republican National Committee Charter Member Gold Card which is evidently some sort of distinction I've held since 2019. Included is an actual plastic card with my name and a member number which I'm supposed to carry in my wallet with pride. The card doesn't do anything as far as I can tell, which makes it perfectly emblematic of the party which has bestowed the great honor upon me. The accompanying letter from Ronna tells all about the significance of this great personal achievement, and asks for, you guessed it, a donation to renew my commitment to the party with a vague promise it will help combat Biden, Pelosi and Schumer and their socialist schemes.
Bullshit. The mailing reminds me of the crap I get from the NRA, only with less useful incentives. No accomplishments were described as evidence of the heroic things accomplished by the party with my support so far, and there is not one single mention of the GOP's goals and objectives other than raising money. Nothing. It's nothing more than a pyramid scheme without the pyramid. I believe the RNC should be investigated for mail fraud.
This is not leadership. This organization and most politicians who belong to it are not leaders. Leadership is hard work and requires commitment, diligence and effort which are ultimately measured by accomplishments. All of these have been vigorously undisplayed, and instead we have a racket run by political profiteers. This is our party. These are the people we hope will represent us.
And we expect to win?

posted by Open Blogger at
11:00 AM
|
Access Comments