« Gun Thread: Memorial Day Density Altitude Edition! [Weasel]
|
Main
|
Daily Tech News 31 May 2021 »
May 30, 2021
Sunday Overnight Open Thread (5/30/21) Gone To The Cabin Edition
***
The Quotes Of The Day
Quote I

Tomorrow is the most important thing in life. Comes into us at midnight very clean. It's perfect when it arrives and puts itself in our hands. It hopes we've learned something from yesterday. John Wayne
(H/T Mike Hammer)
*
Quote II

""It was terrifying." witness Darcie Addington
*
Quote III

Honoring the sacrifices many have made for our country in the name of freedom and democracy is the very foundation of Veterans Day. Rep. Charles B. Rangel (D-NY)
*
Quote IV

"I think eventually in the future people will start paying for rent the way they pay for cable television, or for Netflix, you pay on a month-to-month basis," Airbnb CEO Brian Chesky
***

Paul Joseph Watson takes on the Face Diaper. NSFW-Language
***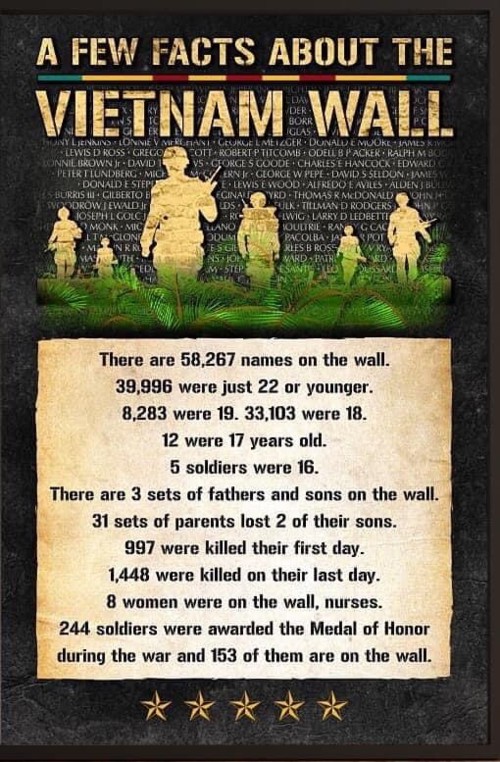 ***
On Memorial Day, remember this secret troop of Jewish commandos from World War II

This year marks the 80th anniversary of America's entry into World War II. As one of our most studied conflicts, it often feels as if all the stories about it have now been told. This is not the case.

As America marks a Memorial Day in transition — a de-escalating pandemic alongside rising anti-Semitism, political division and racism — an untold story from this long-ago war not only sheds a light on a crucial chapter in the Allies' success, but also offers insights about the upsurge in hatred and xenophobia in the United States and abroad, along with the crisis at the southern border.
***

It looks like there will be more and more traveling this summer as the Kung Flu lockdowns are coming to an end. Here's a guide to some tasty eating while on the dusty road.

WhetherWhether we're hitting them up during a marathon road trip or just a pit-stop during the weekly commute, gas stations are where America gets what it needs. For your car, that's a few gallons of unleaded. For the rest of us, it's something salty, sweet, crunchy, or highly caffeinated. But aside from a few constants (show us a fuel stop without jerky and Red Bull), the snacks, drinks, and often full meals available at gas stations vary greatly depending on where you are in the country; they're dictated by local tastes, demographics, and plain old corn-fed culinary ingenuity. Here, then, Eater has compiled some of America's favorite regional gas station indulgences, from gobs in Pennsylvania to breakfast pizza in Iowa to deep-fried burritos in Texas to Spam musubi in Hawai'i. Regardless of what your gas meter says, these are some of the bites worth pulling off the interstate for.
If you are ever in Wisconsin and you need a wonderful cup of coffee or something to eat, The Kwik Trip is the answer.

Why your summer vacation is suddenly looking way more expensive

But this year I'm a little less excited at the thought of vacation than usual—and not because I don't need a break. A glimpse at the data shows summer vacations are suddenly looking a lot more expensive.

Prices Are Rising, Especially in Travel
It's no secret that prices are rising. As economist Peter Jacobsen recently observed, the average price level of consumer goods rose 4.2 percent in April from the previous year—the highest rate increase since 2008.

"Everything you can think of is going up," William Lee, chief economist at the Milken Institute, recently told NPR.

Now, not every price pop stems from inflation. Prices are constantly moving for many reasons, most notably from basic changes in supply and demand. But reasons aside, a glance at the data shows that many of the biggest price surges involve economic sectors that are probably related to your summer vacation.
***
Big internet providers vs. The US Gubmint.

Bloomberg Businessweek) -- After years of unhappy reliance on Comcast Corp. and other carriers, Pleasant Grove, on Utah's Wasatch Front, is turning to a new broadband option: a municipally owned company called Utopia Fiber. The choice follows a pandemic year that showed just how much households need fast, reliable internet connections for jobs, schooling, and medical care.


To reach homes that lack good service, or have none at all, President Joe Biden has proposed funding networks such as Utopia Fiber that are run by cities and nonprofits. That's not sitting well with Comcast, AT&T, Verizon Communications, and other dominant carriers, which don't like the prospect of facing subsidized competitors.

Pleasant Grove shows why established carriers might be vulnerable. With 38,000 residents, it's nestled between the Wasatch Range and the Great Salt Lake Basin, just south of Salt Lake City. When it asked residents about their broadband, almost two-thirds of respondents said they wouldn't recommend their cable service. Almost 90% wanted the city to pursue broadband alternatives.
My guess? In the long run the government based broadband coverage will cost more than big biz and be an inferior product.
***

Oh he took his "craft" to a new level.

Kyle Alexander, known for his KGOD graffiti tag, fell from the Stone Arch Bridge into the Mississippi River in Minneapolis on May 1. The 27-year-old's body was recovered from the river at the nearby Lower St. Anthony Falls Lock and Dam around 9:18 a.m. on May 25, according to the medical examiner's report released Friday.

The report notes his cause of death is still pending further investigation.

Alexander's friends and family told the Star Tribune he had climbed over the fence on the Stone Arch Bridge to go to a different level to put his tag "KGOD" on the bridge, when he slipped and fell into the river.
Too bad Ozzy Man didn't cover that "dive"........... The following video is NSFW-Language
***
The ONT Musical Interlude
On this day: 30 May 2019
Singer-songwriter, guitarist, actor Leon Redbone died age 69. Redbone rose to fame in the '70s folk scene when Bob Dylan sought him out at a Canadian music festival. He later performed in several TV commercials, including Budweiser beer, in which he lay on a surfboard singing "This Bud's for You." via thisdayinmusic.com
&&&
On this day: 30 May 1980
Carl Radle bass player with Derek and the Dominoes died of kidney failure aged 38. Also worked with Gary Lewis & the Playboys, George Harrison, Joe Cocker, Dave Mason & Delaney and Bonnie. via thisdayinmusic.com
***
Depending on the USPS is dicey enough but this, C'mon Dude. Genius Award Winner.

A man is facing felony charges after police said he used fireworks to destroy five mailboxes in Mesa and Gilbert. According to detectives, John Janecek, was behind the four incidents in Mesa and one in Gilbert between March 12 and March 15. Surveillance video caught the suspect's maroon Hyundai Sonata leaving the scene in three of the Mesa cases.

After searching databases for the car, detectives said they found Janecek had one and that he posted videos on social media making and setting off fireworks. Police said they used the 40-year-old's phone records to find that he had been in the area of the first Mesa exploding mailbox, followed by the one in Mesa.
***
Lost and found. Tonight's Feel Good Story of The Day.

VENTURA, Calif. -- The Majestic Ventura Theater was forced to close its doors during the pandemic, like so many other venues. Management decided to use the year-long shutdown time to remodel. During the work, crews made a valuable discovery. It is something that was lost more than 40 years ago.

It was a trip down memory lane that Colleen Distin didn't see coming. A wallet she had lost 46 years ago was found at the Majestic Ventura earlier this week.

The historic theater has been an iconic venue since the 1920s, but the pandemic forced the doors to close for over a year. Management decided to use this time to remodel and that is how the discovery came about.


"The other day one of our employees was changing out some light bulbs and the chandelier dropped a couple of inches, and we had to fix it," said Tom Stevens, who has worked at the Majestic Ventura Theater for five years.

Stevens had to climb in the attic through a small cement pathway and made the unusual discovery.
***

Tonight's ONT has been brought to you by DIY Projects.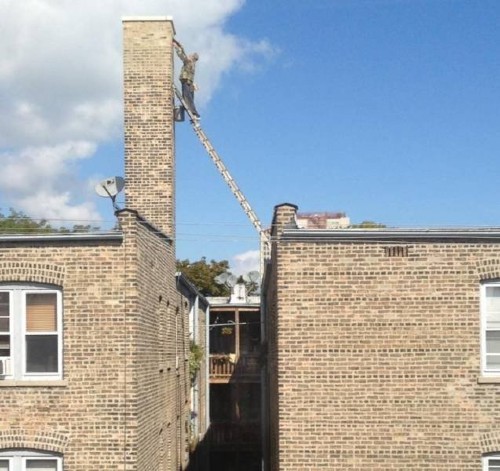 Notice: Posted with permission albeit unenthusiasticly by the Ace Media Empire, AceCorp, LLC and Dynamic Dental Insurance Company.

posted by Misanthropic Humanitarian at
10:00 PM
|
Access Comments