« Quarantine Cafe: Donkey Love Story Edition
|
Main
|
Daily Tech News 26 May 2021 »
May 25, 2021
Tuesday Overnight Open Thread (5/25/21)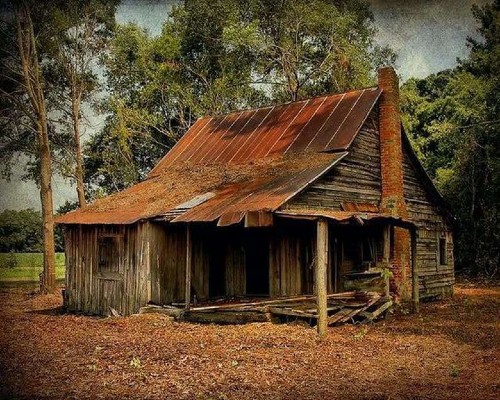 ***
The Quotes of The Day
Quote I

If you're not making mistakes, then you're not doing anything. I'm positive that a doer makes mistakes. John Wooden
*
Quote II

Folks, I believe that love is the answer. But, you oughta own a handgun just in case.Sen. John Kennedy (R-LA)
*
Quote III

"They are depressed. They are they're not eating. They're crying themselves to sleep. Hope Jay parent of whiny students
A teachable moment, actions, reactions, yadda, yadda. Life isn't fair.
*
Quote IV

"But I do think that's another issue that has been brought to bear. When you de-platform the President of the United States but you let Ayatollah Khomeini talk about killing Jews, that is wrong." Gov. Ron DeSantis (R-FL)
***
When you hear the term "Tragic Mistake" what do you think of? Me? Something unavoidable that ended badly. Amputating the wrong fucking leg is not a tragic mistake.

An Austrian hospital amputated the wrong leg of a patient, it said on Thursday, blaming human error for what it called a "tragic mistake".

The elderly patient was suffering from many illnesses, the Freistadt Clinic, in a town of the same name near the Czech border, said in a statement. Previous sicknesses have affected his legs, to the point that his left leg required amputation.

"We are deeply shocked that on Tuesday, 18 May, despite quality assurance standards, the wrong leg of an 82-year-old man … was amputated," the clinic said, adding that the mistake was first noticed during a bandage change on Thursday morning.

"We have to find out how this failure, this mistake could happen. I would like to apologise publicly here," the clinic's medical director, Norbert Fritsch, said at a news conference.

I've had my fair share of surgeries over the years. The correct limb was always marked and discussed with me and my companion, the Fabulous Mrs. Mis. Hum.
***

The rich and powerful continue to legally help their rich and powerful brethren.

SENATE PREPARING $10 BILLION BAILOUT FUND FOR JEFF BEZOS SPACE FIRM
Bezos's Blue Origin lost its bid for a major NASA contract to Elon Musk, but the Senate is ordering the agency to give a second one

NOW THAT Jeff Bezos's space flight company Blue Origin has lost a multibillion contract to Elon Musk's SpaceX, Congress is prepping the ground for Bezos to win a contract anyway, ordering NASA to make not one but two awards.

The order would come through the Endless Frontier Act, a bill to beef up resources for science and technology research that's being debated on the Senate floor this week. An amendment was added to that legislation by Sen. Maria Cantwell, D-Wash., to hand over $10 billion to NASA — money that most likely would go to Blue Origin, a company that's headquartered in Cantwell's home state.

Cantwell's amendment is no sure bet though: Sen. Bernie Sanders, I-Vt., introduced a last-minute amendment Monday to eliminate the $10 billion. "It does not make a lot of sense to me that we would provide billions of dollars to a company owned by the wealthiest guy in America," Sanders told The Intercept Tuesday.
In the meantime, Bernie Sanders is like a blind pig. The pig does find an acorn every once in a while.

Just what in the hell is wrong with Washington, D.C., Attorney General Karl Racine (D)?

Washington, D.C., Attorney General Karl Racine (D) filed an antitrust lawsuit against Amazon Tuesday, alleging that the e-commerce giant has unfairly raised prices and hurt innovation.

The lawsuit filed in D.C. Superior Court claims that Amazon has engaged in anti-competitive business practices including not allowing third-party sellers to offer their products at lower prices elsewhere and imposing excessive fees.

The suit alleges that those practices have passed on fees to consumers in the form of higher prices, prevents other platforms from competing and takes away choices from consumers.


"Amazon has used its dominant position in the online retail market to win at all costs," Racine said in a statement. "It maximizes its profits at the expense of third-party sellers and consumers, while harming competition, stifling innovation, and illegally tilting the playing field in its favor."
***

Uncle Paste Eater sun-setting. It looks like it is time to up the dose of Rivastigmine.
She must be working for a different Resident of The White House than the Past Eater.

Go about your business, America. Everything is fine at 1600 Pennsylvania Ave. in Washington.

In fact, it's more than fine. It's better than great. The president of the United States isn't a feeble man who struggles with words, thoughts and stairs. He's a man of vigor, and there's nothing at all to fret about.

President Joe Biden is so vigorous that not even people who are a fraction of his age can keep up with him — or so says White House press secretary Jen Psaki.

I guess the White House correspondents enjoy the feel of piss down their backs.
***
Over the years I have watched a number of 'Cops' episodes. I never saw any episodes with the following: Houston Cops 'Molested' Female Deputies During Undercover Stings, Forced One to Be 'Penetrated in Both Her Vagina and Anus' by 'Known Rapist': Lawsuit

Former and current female law enforcement officers in Texas were sexually harassed, kissed, fondled by and assaulted under the direction of their supervisors during sex work-related sting operations, a lawsuit filed in federal court on Monday alleges.

Harris County Precinct 1 Constable Alan Rosen allegedly signed off on those vice squad style efforts led by Assistant Chief Chris Gore.

According to the lawsuit, these efforts were "bachelor party" stings replete with alcohol where officers would quickly nab men who were convinced to pay for sex by undercover female cops and women who were offered money for sex by undercover male cops.

Those attempts to secure solicitation charges were little more than a pretext to prey on the women involved, the plaintiffs say.

"[Y]oung female deputies [who] were handpicked for 'undercover operations' under the guise of legitimate police work were molested and traumatized by their intoxicated male commanding officers for their own sexual gratification," the lawsuit alleges. "What began as an idea for 'bachelor party' prostitution stings soon grew into a booze-fueled playground for sexual exploitation in which young, untrained deputies were subject to disgusting abuse."
***

I don't care if she cut her tits breasts off. She's still a woman.

Back in December, Canadian actress Ellen Page announced she was transgender, identifies as a male, and wanted to be called "Elliot Page" henceforth.


The media fell all over themselves to celebrate her "coming out" as a transgender, after having previously come out as a lesbian, and before coming out as a talented actress. Her IMDB and Wikipedia pages were quickly updated to reflect this new identity she had chosen for herself. It felt like a nightmare right out of Orwell's 1984, with Page's female status being thrown down the memory hole, as if we are supposed to forget her extensive filmography as a female actress playing female characters. Though, who knows if George Lucas will handle the special edition versions of her films to erase her female identity.
***

Absurdity takes on absurdity
***
The ONT Musical Interlude
Born on this day: 25 May 1965
Blues harmonica player, singer and songwriter, Sonny Boy Williamson died in his sleep. Van Morrison, Aerosmith, The Who, The Animals, Yardbirds and Moody Blues all covered his songs. According to the Led Zeppelin biography Hammer of the Gods, touring the UK in the 60s, Sonny Boy set his hotel room on fire while trying to cook a rabbit in a coffee percolator. via thisdayinmusic.com
&&&
Born on this day: 25 May 1948
Klaus Meine, from German rock band Scorpions. Their 1990 power ballad 'Wind Of Change' topped the European charts and was a No.4 hit in the US. The Scorpions hold the record for the best-selling single by a German artist and band. via thisdayinmusic.com
***
The sane and rational world shakes its collective head at Minnehopelis. But, still finds time to LOL!

SHOTS FIRED
This morning there was a street festival at George Floyd Square in Minneapolis, a place generally avoided by the police. The Associated Press anticipated the event:

The intersection where George Floyd took his final breaths is to be transformed Tuesday into an outdoor festival on the anniversary of his death, with food, children's activities and a long list of musical performers.

But the festivities were rudely interrupted:

Quick rough footage of the moment we heard shots fired at George Floyd Square. We counted 30 upon looking back at the footage. pic.twitter.com/oxGkLQru9Q

— Philip Crowther (@PhilipinDC) May 25, 2021


This one is a classic. The woman in the studio is stunned as her reporter disappears from the screen, but she soldiers on with more talk about police reform:

You know what has happened since George Floyd passed? He hasn't committed any crimes.

The Hodge Twins examine Minnehopelis and the Floyd OD.
***

Anger management issues and domestic relations = Genius Award Winner.

MAY 24--A Florida Woman battered her boyfriend with "soiled dog pads" during a late-night confrontation that also included the victim getting sprayed in the face with Windex, according to police.

Investigators say that Ann Walsh, 60, attacked her 64-year-old beau inside the couple's Clearwater apartment Thursday evening. Walsh, seen at right, was arrested for domestic battery and booked into the county jail, where she remains locked up in lieu of $5000 bond.

As detailed in an arrest affidavit, Walsh engaged in a "physical altercation" with the victim while he sat on their couch. The retiree, cops allege, "took soiled dog pads and threw them at the victim."

During a post-arrest interview, Walsh reportedly copped to also spraying her boyfriend in the face with Windex.

A judge has ordered Walsh to have no contact with the victim, who apparently was not injured during the dog pad incident.

Walsh's rap sheet includes several prior domestic battery arrests, all of which involve the man identified as the victim in the alleged May 20 attack. Walsh, however, was not convicted in any of the earlier cases. (1 page)
***

Part of me is still in denial. We will never go back to normal. Birthday candles meet a new extinguisher. Tonight's Feel Good Story of The Day?

May 25 (UPI) -- A Virginia man said his free time during the COVID-19 pandemic allowed him time to work on an invention that coincidentally involved stopping germs -- a device that allows birthday candles to be blown out without spittle flying.

Mark Apelt, 44, a University of Virginia graduate and a current resident of Richmond, said he came up with the idea for the Blowzee birthday cake candle extinguisher while at a child's birthday party before the pandemic.
***

Tonight's ONT has been brought to you by Warning Signs.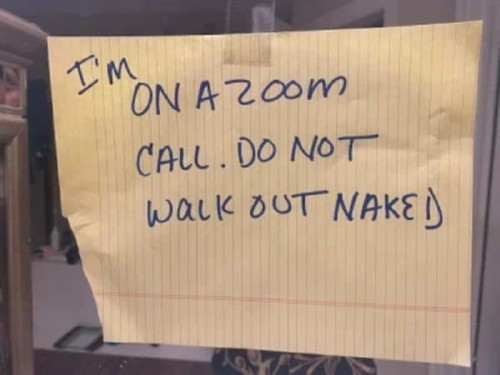 Notice: Posted with permission by the Ace Media Empire and AceCorp, LLC. Per the Surgeon General The ONT is habit forming.

posted by Misanthropic Humanitarian at
09:51 PM
|
Access Comments