« Quarantine Cafe: An Evening With "The People's Commentator," Steve Inman Edition
|
Main
|
Daily Tech News 19 May 2021 »
May 18, 2021
Tuesday Overnight Open Thread (5/18/21)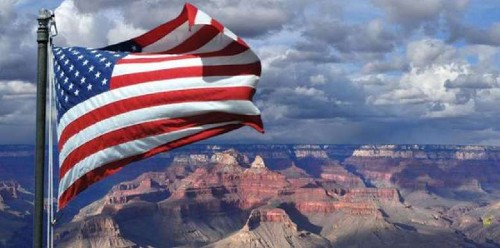 ***
The Quotes of The Day
Quote I

A must see video. John-10 year old child
Quote II

"The District contacted the parents and we are taking steps to provide the appropriate support for the student involved,"Poynette, WI School District Administrator, Matt Shappell
Quote III

"All the questions you have, we have. What was the sharp object, how did it get into the courtroom, those questions, what did people see him do."FBI spokesman Kevin Smith
Quote IV

"He was happy, relieved and hopeful that this will actually lead to his release,"Attorney, Beth Jacob
Quote V

"The Lone Star State continues to defeat COVID-19 through the use of widely-available vaccines, antibody therapeutic drugs, and safe practices utilized by Texans in our communities" Texas Gov. Greg Abbott
Quote VI

"This sucker's quick!" Resident of The White House Sunsettin' Joe
***

We really are a doomed civilization.

Crafter Offers 'Bitty Bug Soft Packer' Crochet Penis Pattern for Young 'Trans and Non-Binary' Children

A transgender crafter is advertising a pattern for a crocheted prosthetic "penis" that can be worn by young "trans and non-binary" children.

Bethany Amborn describes at knitting and crocheting website Ravelry the "Bitty Bug Soft Packer" is for use by children, while the "Lil' Bug Soft Packer" is "for use by trans and non-binary folks, or as an anatomical model."

The "Lil' Bug" pattern comes in adult sizes "S, L and XL," while the "Bitty Bug" is "for children."
***
Rules are for peons, like you and me.

LANSING – The Federal Aviation Administration is investigating after determining that a company hired to fly Gov. Gretchen Whitmer to Florida is not authorized to operate charter flights.

The possible violation of FAA rules by Air Eagle LLC, the Detroit company that owns the plane Whitmer flew on to visit her father in March, adds a new level of controversy to concerns about the flight.
***

Why Civilization Is Older Than We Thought

It is important that we do so, even if we have to rethink some of our other assumptions about the nature of progress and technology. When it comes to thinking about politics, economics, and culture, such history is our only data set. Rethinking what humans are, and how we've lived over the last few hundred thousand years, may then open us up not just to new discoveries about prehistory, but new possibilities for our future. We, after all, hope to be more than just another set of ruins for our descendants to argue over.
***

The greater Minneapolis metro area looks like the wild, wild west.

"It appears that the two victims were injured in the same incident," police said.

Investigators believe the man was on foot at the time when he was wounded. Cops are investigating whether he was intended target in the shooting, police spokesman John Elder told The Post.

"We are actively investigating," Elder said, adding that there's no relationship between the juvenile and adult victims.

Both were rushed to separate hospitals via private transport within minutes of each other following the gunfire. Both remained in critical condition at each facility Tuesday, police said.

The department's Homicide Unit worked the case overnight, but no arrests have been made, department officials said.

The incident marked the third time a child was shot in Minneapolis since late April, the Star Tribune reported. At least 21 juveniles have been wounded citywide in 2021, roughly double the figure this time a year ago, according to the newspaper.
***

Snicker, chortle, chuckle, ***SNORT***


Tesla On "Autopilot" Strikes Washington Sheriff's Vehicle

Everyone is focused on the Tesla Model X that reportedly killed one Chinese policeman while injuring another in a collision in the Chinese city of Taizhou, in Zhejiang province on Monday. Meanwhile, another Tesla accident was on the opposite side of the world, in Washington state, that struck a police car while operating on "autopilot."

NBC News reports the 2015 Tesla Model S on "autopilot" plowed into the driver's side of a Snohomish County Sheriff's Office vehicle on Saturday evening around 6:40 p.m. in Snohomish County, north of Seattle. Luckily, the deputy nor driver of the Tesla was seriously hurt.
***
God help us all. Kamala "The San Francisco Headhunter" Harris is only one heartbeat away from replacing President Mushbrain.
WATCH: Harris says that "one of my areas of focus" is the "root causes of migration"

We are going to talk about and work together," Harris said "and again, I want to thank Chairman Ruiz for the work that we are going to do together as it relates to my — one of my areas of focus, which is the Northern Triangle and looking at how we can address the root causes of migration and work together in a way that is a continuation of the work we've already begun and the progress we've already seen around bringing federal agencies together to enhance their focus or renew their focus in that region, ranging from the Department of Agriculture, to Secretary of Commerce and hosting a Virtual Trade Mission, to the work that we are doing to bring American foundations in to renew their interest in the region and increase their capacity to support the region
She's a stupid bitch. And that's being kind.
***

The ONT Is Always Looking Out For You TM How to get rid of that clutter in your house.

It's hard to argue that most of us have a little too much stuff lying around, but getting rid of your stuff can be difficult. Maybe you've formed a personal attachment to certain items or you truly believe you'll have a practical use for it someday. Most of the time, though, "personal value" means "guilt" and "someday" never comes.

We're not talking about going ultra-minimalist here, but rather making an effort to only keep the things in your life that you use and actually matter to you. To do it, you'll need to know how to identify the crap in your home, how to get rid of it (so you're not just sending it to a landfill), and, most importantly, how to keep unwanted crap from coming back.

Step 1: Identify the trash
Some crap is actually just trash, like a corporate T-shirt from five jobs ago or a birthday card from 1994 you're afraid your grandmother will ask about at her next visit. If you still have any of this kind of stuff, stop reading this post and dispose of it immediately: Recycle the cards (or file them away for safekeeping), tear the shirts up for rags, and generally do what you need to do to get the trash taken care of first.
***
Actor Charles Grodin, RIP age 86.

Charles Grodin, the comic, scene-stealing actor of such films as The Heartbreak Kid, Midnight Run and Beethoven who later established himself as a curmudgeonly talk show guest without rival, died today at his home in Wilton, Conn. He was 86.

His son, Nicholas, told The New York Times that the cause of death was bone marrow cancer. A spokesperson said Grodin died peacefully at his home.

Born Charles Sidney Grodin in Pittsburgh, Grodin, who studied under Lee Strasberg, made his big-screen debut in the small role as the duped obstetrician who turns Mia Farrow's Rosemary over to a coven of witches in Roman Polanski's Rosemary's Baby (1968), Grodin graduated to leading man by 1972's The Heartbreak Kid, the Elaine May film that established his career and set the hapless, dry-wit style that would become his signature.
***

Perhaps as many as 100,000 Americans who died from complications related to COVID-19 would still be alive if research had not been suppressed and treatments including one sought by then-President Donald Trump had been made available to patients, said a Tuesday report.

Last fall, Dr. Peter McCullough, vice chief of internal medicine at Baylor University Medical Center, along with three other experts, gave an outline of safe and currently available treatments to the Senate Homeland Security & Governmental Affairs Committee, according to Children's Health Defense.

About three weeks later on Dec. 8, Dr. Pierre Kory, a critical care specialist at the University of Wisconsin, provided additional information on available COVID-19 treatments when he appeared before the same committee.
***
The ONT Musical Interlude
Born on this day: 18 May 1949
Rick Wakeman, English keyboardist, songwriter, television and radio presenter. As a session musician his early sessions included playing on "Space Oddity", for David Bowie and songs by Junior's Eyes, T. Rex, Elton John, and Cat Stevens. Wakeman became a member of Strawbs and then the classic line-up in Yes. As a solo artist he scored the 1974 UK No.1 album 'Journey To The Centre Of The Earth'. via thisdayinmusic.com
&&&
On this day: 18 May 1968
The first Miami Pop event took place with an estimated 100,000 people attending the concert, which was promoted by Richard O'Barry & Michael Lang (later famous as the promoter of Woodstock). Bands featured at the festival included Steppenwolf, The Jimi Hendrix Experience, The Mothers of Invention, Blue Cheer, Chuck Berry, The Blues Image, Pacific Gas and Electric, Three Dog Night and the Crazy World of Arthur Brown.via thisdayinmusic.com
***

Anger issues and gambling issues create our Genius Award Winner.

Angered over losing nearly $400 playing slot machines, a Florida Woman told police that she phoned in a bomb threat to a Tampa casino because she wanted to "blow off steam," according to a criminal complaint.

Investigators charge that Adele Belizaire, 54, used her cellphone to call the Seminole Hard Rock Hotel and Casino Tuesday evening to claim, "I left a bomb in your casino." Belizaire, cops say, phoned in the threat while in her room at a Clearwater Beach hotel.

Since Belizaire is a member of the Hard Rock's "Player's Club" rewards program, her phone number was in casino records, leading to her identification as a suspect. After tracking Belizaire's phone, police confronted her around 4 AM yesterday.

Belizaire, the complaint reports, said she became "upset" after losing "around $380...on slot machines." Noting that she has "anger issues," Belizaire reportedly confessed to calling in the bomb threat as a way to "blow off steam."
***

Depression sucks. Tonight's Feel Good Story of The Day.

After Losing His Eye In A Suicide Attempt, Drew Robinson Hits His First Homerun

Drew Robinson is playing professional baseball with one eye -- and he's capable of hitting home runs.
***
Tonight's ONT has been brought to you by Culinary Adaptations.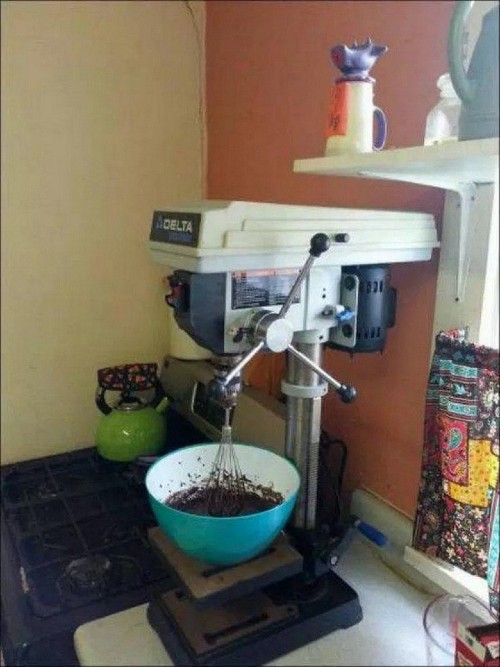 Notice: Posted with permission by the Ace Media Empire, AceCorp, LLC. and Mis. Hum. Enterprises. Tonight's ONT has been proudly produced in the USA without the assistance of illegal immigrants, GMO modified beverages or crochet dick enhancements.


posted by Misanthropic Humanitarian at
09:55 PM
|
Access Comments