« Quarantine Cafe: One Last Lockdown Edition
|
Main
|
Daily Tech News 18 May 2021 »
May 17, 2021
Monday Overnight Open Thread (5/17/21)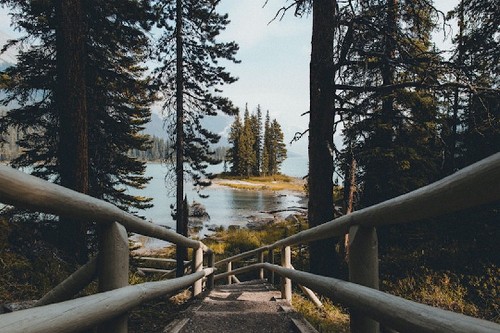 ***
The Quotes of The Day
Quote I

"First tings first, I want to thank my lord and savior Jesus Christ, that's No. 1. "No. 2, I want to dedicate this fight to all the people who've been hurt by Marxist ideologies." UFC fighter Beneil Dariush
Quote II

"In training if a dog is perfect and never misses, and never is recorded to make a mistake, then there are a couple of problems. Either the training is not rigorous or the record keeping is bad."Law enforcement consultant Mary Cablk
Quote III

"The U.S. Constitution does not say you have a right to keep and bear arms as long as you pay what amounts to a gun tax in the form of permit fees. It says you have the right to keep and carry firearms, period."Shane Stringer, Captain with the Mobile County Sheriffs Department and Alabama State Rep.
Quote IV

"The thought of those kids leaving our museum and having the first thing they see is the undergarments and underwear of this enormous Marilyn sculpture would be highly offensive," Grachos told the council. Louis Grachos, the director of the Palm Springs Art Museum
Quote V

"We are used to the fact that we have clean water coming from our taps we should expect clean, pollutant- and pathogen-free air" from indoor spaces Lidia Morawska, a distinguished professor in the school of earth and atmospheric sciences at the Queensland University of Technology in Brisbane, Australia
***

Not everyone in Hollywood is a Karen. Actor Ricky Schroder isn't.

Former "Silver Spoons" and "NYPD Blue" actor Ricky Schroder shared a video of a confrontation he had with a California Costco worker who wouldn't let him enter the store without a mask.

Since the coronavirus pandemic began, stores have been requiring patrons to wear a face covering of some kind in order to be allowed to shop. Many are doing it in compliance with their respective state's mandates on masks and public gathering spaces. However, the Centers for Disease Control and Prevention last week announced that fully vaccinated Americans can go without masks and social distancing, with some key exceptions.

This was the crux of the argument being made by a visibly upset Schroder as he accosted a Costco employee, who identified himself as front-end supervisor Jason, outside a store located in California.
***

It's not just the USA. The entire world has gone f*cking nuts.

Francisco José Contreras, deputy to Spain's far-right Vox Party, was locked out of his Twitter account for 12 hours last week after saying "a man cannot get pregnant" because they have "no uterus or eggs."

Scientific facts are not hate.
***

'Sure, you don't get those grill marks, but have you ever stopped to wonder what's accumulated on your BBQ over the years? Even with regular maintenance using a grill brush?' Well, my Give-A-Shit meter is broken.

The Future of Grilling Season Is a Levitating Hot Dog Roaster

Looking for a more hygienic way to roast a hot dog that doesn't involve it rolling around on a rarely cleaned grill? Taking advantage of the Coandă effect, YouTube's NightHawkInLight has created a bizarre BBQ alternative that instead levitates a wiener inside a red hot coil.

Even if you're not familiar with the Coandă effect, you've probably seen a video or two online of it in action, and have definitely experienced it in real life. Named after Romanian inventor Henri Coandă, it describes an effect where a fluid jet—either a liquid or gas—has the tendency to cling to the contours or a convex surface. If you've ever tried to empty a mug into a sink and had the coffee run down the side and drip off the bottom of the mug, that's the Coandă effect at work. But it can also be used to make objects with curved surfaces float using an air gun by generating lift that counteracts the effects of gravity, like ping pong balls, oranges, screwdrivers, and now grilling season staples.
***
They run multi-billion dollar deficits, vote to continue never ending wars. But now they don't want to be "in the dark" when it comes to private enterprises being hacked.

A federal government left 'completely blind' on cyberattacks looks to force reporting
A bipartisan group of lawmakers wants to make sure the government is never left in the dark about serious hacks again.

The Colonial Pipeline cyberattack, which led to hoarding and fuel shortages across the East Coast, is spurring new efforts in Congress to require critical companies to tell the government when they've been hacked.

Even leading Republicans are expressing support for regulations after this week's chaos — a sharp change from past high-profile efforts that failed due to GOP opposition.

I can envision the Federal Bureau of Incompetence salivating about this law.
***
NSFW-Language and Thoughts
***

Everybody has different hobbies. Hobbyist sets new world record.

Man Stacks an Amazing 1,512 Jenga Blocks Onto One Vertical Jenga Block Breaking His Own World Record
***
If I was looking for a new home.........This would be quite the article. But, since I'm not it's still interesting.

Visiting a ghost town is one of the closest things we have to time travel. If left undisturbed, the town remains suspended in time; perpetually stuck in the year it was abandoned. Fortunately, some ghost towns have been incorporated into state and national parks, which tend to leave them in their state of natural ruin—the most famous example being the former gold mining town of Bodie, California.

But there are at least 3,800 ghost towns located throughout the United States (in a variety of conditions), and on occasion, entire towns are up for sale. While owning your own ghost town may sound great in theory, in practice, it could be a very different story (depending on what you want to do with the abandoned property and structures).

Before even getting to that part, you have to go through the process of purchasing the ghost town—which, it turns out, is a little different than buying your average not-abandoned home. Here's what to keep in mind if you're in the market for a ghost town to call your own, courtesy of an article by Joe Pye on Debt.com.
***
Did you ever think, "Hmmm, I wonder if I should do (fill in the blank)? Perhaps I should seek advice? Dr. Manuela Joannou didn't.

Doctor apologizes for letting a registered sex offender into a retreat for sex assault survivors

'If I had a chance to do it all over again, this would not have happened,' said Dr. Manuela Joannou


The doctor running Project Trauma Support now says she regrets her decision to allow a registered sex offender to peer mentor a group of sexual assault survivors with post traumatic stress disorder under her care.

Seven female first responders and Canadian Forces veterans shared their story publicly with CBC News yesterday. They said their trust was violated by Dr. Manuela Joannou because she failed to tell them their peer mentor recently had been convicted in two separate cases of sexual assault before attending the six-day trauma retreat in July 2018.
***
The ONT Musical Interlude
On this day: 17 May 2012
Donna Summer, the 1970s pop singer known as the Queen of Disco, died of lung cancer, an illness she believed she contracted from inhaling toxic particles released after the September 11 terrorist attacks in New York. She won five Grammy Awards, six American Music Awards, and had three multi-platinum albums, including the hits 'Hot Stuff', 'Love to Love You, and 'Baby' and 'I Feel Love'. via thisdayinmusic.com
AND
On this day:17 May 2016
American Texas country and folk singer, songwriter Guy Clark died in Nashville following a lengthy battle with lymphoma. He wrote songs for Johnny Cash, Ricky Skaggs, Jerry Jeff Walker, Jimmy Buffett, Lyle Lovett and many other artists. via thisdayinmusic.com
&&&
The Rock & Roll Hall of Fame located in Cleveland is a f*cking joke. But, most of us knew this already.
The Rock & Roll Hall of Fame's CEO suggested that fans who are angry about induction choices "need to expand their thinking" about what the genre really is.

Greg Harris was answering another round of queries about the class of 2021, which includes Jay-Z but not Iron Maiden. The metal legends were nominated for the first time this year even though they have been eligible for induction since 2005, but they failed to receive enough support from the 1,000 or so industry people who cast the votes.
***

It's a good thing she didn't have a frozen beef pie. Genius Award Winner.

MAY 13--Responding to a report of a disturbance in the potato chip aisle of a Walmart in Ohio, police Tuesday arrested a Cleveland woman for allegedly striking a female victim in the face with a 10-pound log of ground beef.

The confrontation at the store in South Euclid, a Cleveland suburb, involved two women--Maneka Garner and Precious Jackson--who once lived in the same duplex, cops say. Jackson, 36, who was battered with the ground beef, previously secured a protection order against the 25-year-old Garner.

According to police, when the pair spotted each other, Garner threatened to beat up Jackson (as well as her seven-year-old daughter, who was with Jackson at Walmart).

Garner, cops say, pulled down Jackson's mask and attempted to spit on her. When she missed the target, Garner reached into Jackson's shopping cart and removed the prepackaged meat log, which she then used to strike the victim "a couple of times in the face," cops charge.

In the "Weapons Used" section of a South Euclid Police Department report, the ground beef is described as a "blunt object." The meat logs, seen in the above police photo, retail for around $22.
***

Never too old for love. Tonight's Feel Good Story of The Day.
94-Year-Olds Find Love During The Pandemic


A couple in upstate New York, both widowed twice, was determined to hang onto love during the pandemic.

John Shults and his girlfriend, Joy Morrow-Nulton, are both 94 years old.

Despite all the restrictions due to the pandemic, John and Joy were determined to make it work.

"She was worth it. It was a pain in the neck, though," John said of maintaining the relationship through the pandemic.

John's son Pete said the two would call each other every day.

"They'd find a way to get together. They did whatever it took," Pete said.

What it took, they say, was a return to simple pleasures, like long drives to nowhere, batting balloons around the house and a lot of selflessness.
***

Tonight's ONT has been brought to you by Encounters With Law Enforcement.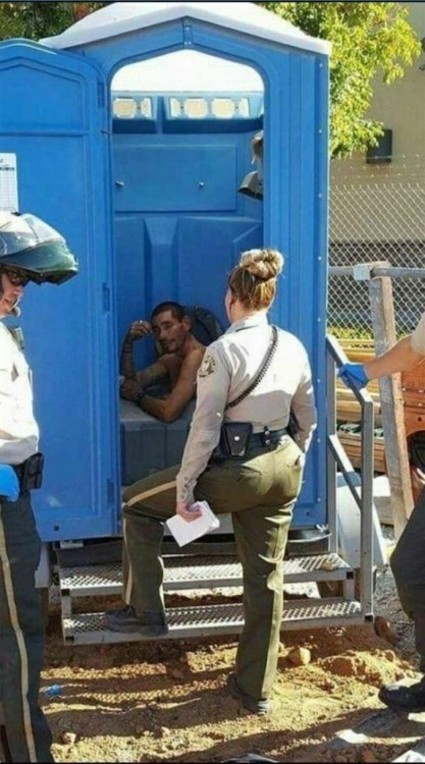 Notice: Posted with permission by the Ace Media Empire and AceCorp, LLC. ONT tips, loose change, drink tokens and burner phones to petmorons at gmail dot com.

posted by Misanthropic Humanitarian at
09:55 PM
|
Access Comments