« Gun Thread: Re-Run Edition! [Weasel]
|
Main
|
Daily Tech News 17 May 2021 »
May 16, 2021
Sunday Overnight Open Thread (5/16/21)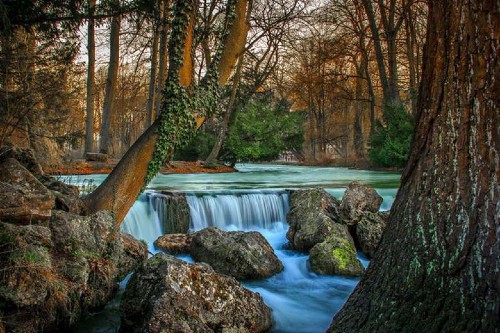 ***
The Quotes of The Day
Quote I

"On the national level, with regard to the Border Patrol, they apprehended last month—in the month of April—more than 170,000 people. That is a tenfold increase over the prior April where they apprehended about 17,000 people.TX Gov. Greg Abbot
Quote II

"I cannot imagine a more important issue than whether or not the Republican Party is going to be a party that embraces and defends the rule of law and Constitution. I think that what we have seen over the course of the last couple of weeks is really the opening salvo in what is a battle for the soul of the Republican Party, a battle for the soul of our democracy. I intend to play a very big role in that." Rep. Liz Cheney (R?-WY)
Quote III
"I've got so much I want to say about the First Amendment. I still don't understand it, but it is bonkers." Former Prince, Mr. Harry Markle
Quote IV

"I wasn't being mean, transphobic or offensive. I was stating a basic biological fact. I previously worked as a mechanic and when I was in the workshop there were some heavy things that I just couldn't lift but male colleagues could." Lisa Keogh,A law student at Abertay University in Scotland
***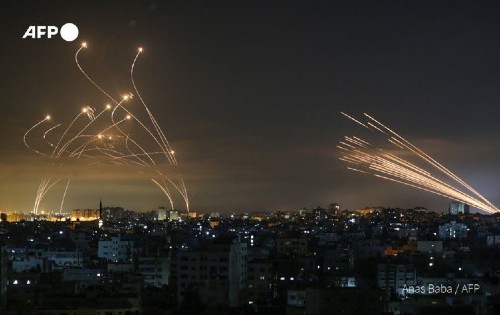 Just saw this amazing AFP photo last night, showing Iron Dome interceptors rising to meet an incoming rocket barrage from Gaza, and thought it would make a good pic for an ONT. City not ID'd. But amazing imagery.

- rhomboid
***

The sun rises in the east. It sets in the west and AOC is wrong yet again. Somethings never change.

Rep. Alexandria Ocasio-Cortez declared Saturday that she will continue to mask up though she has been fully vaccinated against COVID-19, in defiance of recommendations issued last week by the Centers for Disease Control and Prevention.

On Thursday, CDC chief Dr. Rochelle Walensky announced the newly updated guidance, in which she noted that according to the most up-to-date research and data, fully vaccinated Americans could safely shun masks and social distancing indoors or outdoors.

"We have all longed for this moment — when we can get back to some sense of normalcy," Walensky said at a White House briefing.
***

The Paste Eater continues to sunset earlier and earlier.

This is BIZARRE': Biden orders flags half-staff for Peace Officers Memorial Day … then UN-orders it

"This is bizarre," said Ted Cruz a few minutes ago, tweeting about how President* Joe Biden issued a (standard) proclamation ordering flags to half-staff for Peace Officers Memorial Day on Monday and then, a few days later, issued a second proclamation unproclamating the first proclamation.

And it is bizarre. But not in the sense of "who can say WHY he would do that?", just bizarre in the more basic sense of "what the hell is wrong with you people?" kind of way.

Rep. Brian Mast shared the two proclamations in tweet, with the relevant portions highlighted. "Earlier this week Joe Biden announced that flags would be flown at Half Staff tomorrow to honor the men & women in blue who died in the line of duty. Today he "Friday news dumped" that he'd changed his mind: in his opinion, they aren't worthy of lowering the flags. Unacceptable!" he wrote.
But mean tweets.
***
Craig Kennedy of That One Place Diner is my kind of guy. Helping those who need help and calling out the Karens of the world. Good on you Mr. Kennedy.

Diner Owner Sublimely Turns Tables on Snitches to COVID Hotline – 'We Deserve to Know Who We Can Trust'

Kenady told Seattle radio host Dori Monson that his 45 employees need the jobs and he's unwilling to go broke for Inslee.

The wife and I had been in conversation a lot about opening anyway because we were starting to struggle to pay our bills, and my employees, they couldn't make any money off of just being take out only. I have 45 staff members, and so for our sales to be cut like that, it's just impossible for them. So we had a crew chat, and we brought it up with our staff and asked what they thought. And everybody wanted to work. They were all 100% in.
***

Time is running out for you if you need to ditch some sexually explicit stuff on eBay.

If you're hoping to turn a dollar on that extremely explicit hentai you picked up in college, you won't be selling it on eBay. As first noticed by Adult Video News, eBay is banning the sale of most sexually explicit materials starting June 15th, 2021.

Everyone has a different definition of what constitutes "sexually explicit" and eBay's is extremely PG. While the policy is confusing in that it appears to conflate nudity and sexually explicit content, it carefully defines nudity as "showing any part of male or female genitalia, anus, or female breasts where the areola or nipple is visible." It goes on to say that those same bits don't get a pass if they're covered by see-through material or confined by tight clothing. The policy also classifies "people engaged in sexual contact or activity" as nudity.

It goes on to say "most adult-only items are prohibited" and includes "sexually explicit anime, comics, books, films, animation, manga, hentai, yaoi" as among the things considered adult only.

The policy, as written, would appear to ban the sale of Game of Thrones, where "sexposition" was all the rage, as well as films like Blue is the Warmest Color. Your favorite romance novel would be safe (images, not words, appear to be the problem) but Alan Moore's epic comic collection Lost Girls, where Wendy from Peter Pan and Dorothy from The Wizard of Oz just really go at it in more pages than I personally wanted to see, would not. Explicit comics, explicit manga, hentai, and yaoi, which a pedantic might say are all the same thing, would be forbidden under the policy as well.
***

So if you follow the money you're a racist hater.

BLM Co-founder who has bought 4 homes criticizes "racism inside the housing market"


BLM Co-founder Patrisse Cullors who has sparked criticism for purchasing 4 homes since 2016 criticized "racism inside the housing market."

Cullors wrote on Instagram "Thank you @npr for highlighting the history of racism inside of the housing market and why Black homeownership has always been a way to disrupt white supremacy."

Cullors has purchased 4 homes since 2016 and has been blasted by many conservative commentators for purchasing a $1.4 million dollar home in predominantly white Topanga.

Quite the grift.
***
The ONT Musical Interlude
On this day: 16 May 2010
Ronnie James Dio, singer with Elf, Rainbow, Black Sabbath and his own band Dio died after a six-month battle with stomach cancer. He was 67 years old. Dio's career began in 1957 with The Vegas Kings, which later changed to Ronnie and the Rumblers, then Ronnie and the Redcaps, then in 1961, Ronnie Dio and the Prophets. In 1967, Dio and Prophets guitarist Nick Pantas formed the Electric Elves, which shortened its name to Elf. The band's success eventually landed them an opening slot for Deep Purple which exposed Dio's voice to Deep Purple's guitarist, Ritchie Blackmore, who later recruited Dio and other members of Elf for his new band Rainbow. via thisdayinmusic.com
&&&
James Dewar (12 October 1942 – 16 May 2002) was a Scottish musician best known as the bassist and vocalist for Robin Trower and Stone the Crows,[1] the latter having its beginnings as the resident band at Burns Howff in Glasgow. via Wikipedia
(H/T Left Cost Dawg)
***

No receipt. No return. Genius Award Winner.

A man is accused of stealing 14 cases of beer in Delhi Township Wednesday.

According to the Delhi Township Police Department, a man loaded up his cart with 14 cases of beer at a Kroger store on Delhi Pike. Police said he then attempted to return it, stating his wife bought the wrong beer.

Police said Kroger employees tried to confirm the man's story but said the man became angry and left the store with the beer.

Kroger employees reviewed the surveillance footage of the theft and called police.
***

Make A Wish helps create Tonight's Feel Good Story of The Day.

AUSTIN (KXAN) — Thanks to the Texas Department of Transportation and the Make-A-Wish Foundation, a six-year-old Leukemia survivor got to push the button to bring down part of the U.S. Highway 183 and Interstate 35 flyover Saturday morning.

The child, named Archer, helped TxDOT crews implode a portion of the flyover so they can rebuild it to make it longer and not as steep. It's the last portion of the flyover to be demolished — and Archer had the honor of bringing it all down.

NB I-35 to NB U.S. 183 flyover to close for about 4 months for reconstruction
"I blew up a bridge," said Archer on Saturday morning. "It was fun and it was loud!"

Now if I can get him to WI to blow up the damn roundabouts.
***

Tonight's ONT has been brought to you by Questionable Marketing Decisions.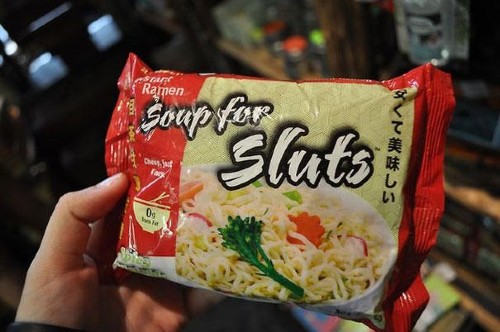 Notice: Posted with permission by the Ace Media Empire, AceCorp, LLC. and Mis. Hum. Enterprises under the legal supervision of Dewey, Cheatem & Howe, S.C.

posted by Misanthropic Humanitarian at
10:00 PM
|
Access Comments