« Mid-Morning Art Thread
|
Main
|
Neocon Liz Cheney Ousted From Leadership; Vows That She Will Use All Of Her Remaining Power, Which Is Very Very Little, to Insure Trump Never Wins the Presidency for a Third Time »
May 12, 2021
Morning Rant - Special Guest Ranter [Weasel]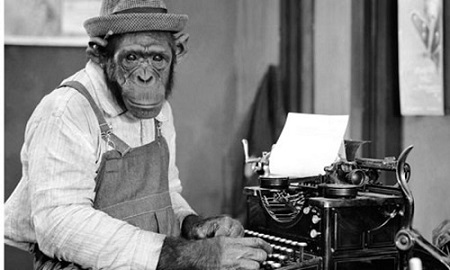 I have been a Republican all of my life, beginning with my very first vote for Ronald Reagan in 1980. I have voted Republican in every election since then, including the recent election of 2020. I have never once voted for a Democrat for any office, ever, and have no plans to do so, ever. I am completely convinced Donald J. Trump won the election, which was then stolen by the Democrats with help from the media and by members of the GOP. Why do I include the GOP? Because even if they were not involved outright in the theft, so many did so little to support President Trump during his term. I have never been more certain of anything in my life. Will I bother voting again? I haven't decided.
As a good little republican voter for all these years, I have also often contributed monetarily to campaigns; mostly locally, but also sometimes for candidates in areas other than where I lived. These were generally not large amounts; $100 or $200 usually, but I did what I felt I could do and when I felt it would help the cause. That stopped after the 2020 election. In the maddening hours and days that followed, I watched in dismay as the most fundamental element of our republic, free and fair elections, was destroyed forever with impunity, and simultaneously fully realized what a complete sucker I have been all along.
I believed that my vote and my contributions made some small difference, and although recognizing bad apples exist in any group, still believed the Republican Party and it's members best represented my view of how things should be done. In retrospect none of what happened over the last few years should have come as a surprise. Politicians and political parties care about one thing and one thing only, and that's the next election. It's not even about power, as the republicans so vigorously demonstrate in their unwillingness to stand up and fight for what are supposedly their core values. They simply want to maintain the highly lucrative status quo, and if that's as the minority party, so be it. They sure as hell do not care about you and me. Are there individual exceptions? Of course, but a handful at best.
So I've for damn sure stopped making any sort of contributions, and no longer really even consider myself a Republican. The punch line? Today I received an invitation from the Republican National Committee Chairwoman, Ronna McDaniel, to become a Life Member of the Party. For a $1,000 contribution, of course.
******
AoSHQ Weekly Prayer List Please submit any prayer requests to me, "Annie's Stew" at (apaslo atsign hotmail dot com).

Prayer Requests:
3/31 - Roxxee requests prayers for her daughter. She was on our prayer list at Christmastime, as she was in a deep psychosis then, but she did get treatment and was improving. Now she is backsliding again and has quit her job (which will cause her to lose her insurance). She will not listen to her doctors or Roxxee, and as she is an adult, there is nothing they can do. Roxxee requests prayers for her daughter to realize that her life is spinning out of control and she needs help, and for strength and peace for herself as she tries to cope.

4/5 - Captain Whitebread asks for prayers of healing for his sister, who has been diagnosed with diastolic heart failure, and prayers for strength for her and those who depend on her: her Mom (who is retired), her adult son (who is autistic and cannot work), her grand-niece who she is raising.

5/4 - Annie's Stew thanks God for a healthy baby girl for a sweet young family she knows, and successful treatment (so far) of brain cancer for the new dad.

For Healing:
4/3 - My life is insanity asks for prayers for peace of mind and healing for her sister, who just learned that her breast cancer from 6 years ago has spread to her spine. She has a small tumor at the base of her neck and a fracture in her lower back. She is waiting on a treatment plan and is unsure at this time what that will bring.
5/3 Update - Her sister sends her thanks for everyone's prayers, and this medical update. They no longer see a tumor on her neck, but there is a spot on her spine, and they have determined it is a reoccurrence of her breast cancer that has spread to the bone. They also see spots on her ribs and pelvic bones. She has had a vertebroplasty, but it hasn't helped the pain. She will soon be undergoing radiation and drugs for women with metastatic breast cancer.

4/12 - Slapweasel requests prayers for Jonathan the Bear, for his upcoming surgery, and for strength and recovery.

4/27 - Grannysaurus Rex requests prayers for healing for Michael as he undergoes experimental treatment to clean his blood in preparation for a liver transplant. His entire body is failing from an infection caused by exposure to mold. The procedure has only a 30% success rate, but it is his only chance. Please pray for wisdom for his medical team and for his family, especially his 4-year-old daughter and 10-year-old son, that God's grace surrounds and comforts them.

For submission guidelines and other relevant info, please contact Annie's Stew, who is managing the prayer list. You can contact her at apaslo at-sign hotmail dot com
If you see a prayer request posted in a thread comment, feel free to copy and paste it and e-mail it to Annie's Stew. She tries to keep up with the requests in the threads, but she's not here all of the time, so she may not see it unless you e-mail it to her. Please note: Prayer requests are generally removed after five weeks or so unless we receive an update.

Romans 8:26-27
26 In the same way, the Spirit helps us in our weakness. We do not know what we ought to pray for, but the Spirit himself intercedes for us through wordless groans. 27 And he who searches our hearts knows the mind of the Spirit, because the Spirit intercedes for God's people in accordance with the will of God.

posted by Open Blogger at
11:00 AM
|
Access Comments