« Quick Hits: Never Bring a Knife to a Gun Range Robbery Edition
|
Main
|
Quarantine Cafe: Make No Mistake, the GOP Has a Bat Problem Edition »
May 07, 2021
LOL: Kevin McCarthy's Idea of "Fair Market Value:" He Paid $1,500 For a Room in a 12 Bedroom Mansion
As I think Joe Mannix said, it's hard to say what "fair market value" is for a room in a mansion (and full access to all its amenities) because there is no market for such a thing. People who own mansions do not rent out rooms to people, and people who rent rooms do not rent them in mansions.
But I'll tell you what "fair market value" for a large room in a mansion is not: It's not fifteen hundred dollars per month.
It's a 7,000-square-foot space -- a combination of four penthouse apartments -- with what appear to be homeowner's association (HOA) fees of nearly $5,000 per month.

In August and September of 2018, Luntz purchased four adjoining penthouse units in the Clara Barton building in Penn Quarter for a total of almost $4.3 million. Combined, the units totaled 6,960 square feet and had 12 bedrooms, 12 full bathrooms and four half-baths. The HOA fees alone on the units are $4,976 per month, according to Redfin.com.

The three-level units, each 1,740 square feet, are:

1146 -- $1,050,000 purchase price, three bedrooms, 3.5 bathrooms, HOA dues $1,244 a month

1147 -- $1,080,000, three bedrooms, 3.5 bathrooms, HOA dues $1,244 a month

1148 -- $1,080,000 three bedrooms, 3.5 bathrooms, HOA dues $1,244 a month

1149 -- $1,080,000, three bedrooms, 3.5 bathrooms, HOA dues $1,244 a month

...

Besides the "room" he rented, McCarthy would have had access to a 24/7 concierge, a rooftop pool, a fitness center, a media room, a business center, and a party room with a bar and pool table.
Some pictures of one of the units here at Redfin.
Now multiply that in your head by four.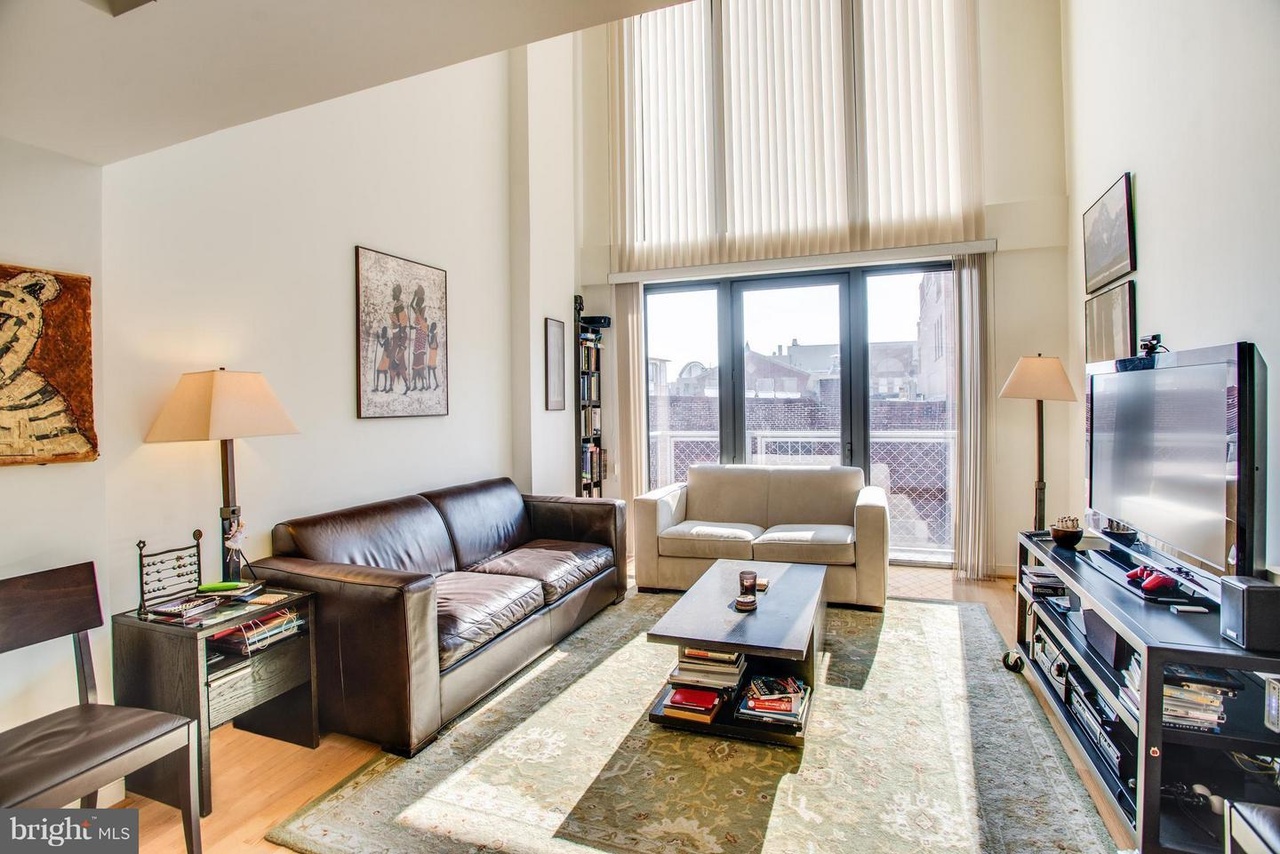 Given that this was really four units combined together into a pseudomansion, I imagine that McCarthy usually had full access to an entire million-dollar-plus "wing" of the estate.
A nice apartment in that neighborhood routinely costs $5,000 or more per month-- and that's not a four-apartment-joined-together-as-an-ultrapenthouse situation.
"Make no mistake, the GOP has a grassroots problem." -- David French, taking a break from anti-Christian propaganda to argue that the grassroots isn't properly deferential to the grifter/elite class
29 This is standard though.

When a politician flies on private jet, they declare the value as the price of a seat on a commercial flight.

It is not fair market value of the thing they receive, but fair market value of the alternative. Bullshit? yes, but also common.
Posted by: Gentlemen, this is junta manifest
Yeah but you cannot even get a room in DC proper for $1500, unless it's like a shared room in a youth hostel.

posted by Ace at
06:57 PM
|
Access Comments