« Quarantine Cafe: Now With 0 Grams of Bats Edition
|
Main
|
Daily Tech News 5 May 2021 »
May 04, 2021
Tuesday Overnight Open Thread (5/4/21)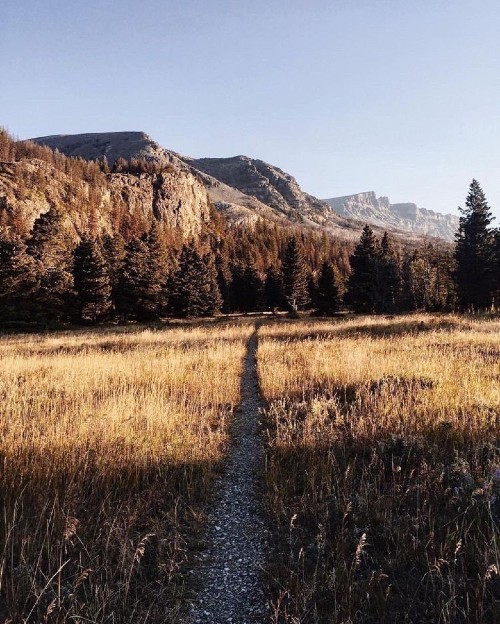 ***
The Quotes of The Day
Quote I "I really think the bottom line is, men are very weak,. I think it's just so easy for them to lose it. You expect a dude not to grab you if you're wearing that dress?' Seriously, you're that weak? Come on! Go masturbate!" Billie Eilish
Quote II

"Memorial Day traditions like Rolling to Remember have been granted permits by every administration, Democrat and Republican, for the past 30 years. The Biden Administration's decision to end this Memorial Day tradition flies in the face of the freedoms that so many have died to protect,"Republican Florida Rep. Brian Mast, a combat veteran who lost both legs
Quote III

"When we found out we were having triplets it was a complete shock, we couldn't believe it. Lauren Mountain
Quote IV

"We can essentially create the same outcome as nature has created, but at a very, very different price." Pandora's chief executive, Alexander Lacik
Quote V

"I am deeply and sincerely sorry for my inappropriate and hurtful use of racist term I used to describe Sen. Tim Scott on my personal Facebook page. It was insensitive, and I have embarrassed myself and my party by its use, Lamar County Democratic Party Chairman Gary O'Connor
***
Well, that didn't take long. Chauvin legal defense team files appeal for new trial.

Eric Nelson, Mr. Chauvin's attorney, requested a hearing to impeach the verdict on the grounds that:

"...the jury committed misconduct, felt threatened or intimidated, felt race based pressure during the proceedings, and/or failed to adhere to instructions during deliberations, in violation of Mr. Chauvin's constitutional rights to due process and a fair trial."

"The Court abused its discretion when it denied Defendant's motion for a new trial on the grounds that publicity during the proceedings threaten[ed] the fairness of the trial," the filing said.

"The State committed pervasive, prejudicial prosecutorial misconduct, which deprived Mr. Chauvin of his constitutional rights to due process and a fair trial, including but not limited to: disparaging the Defense; improper vouching; and failing to adequately prepare its witnesses," the motion concluded.

The decision to seek a new trial comes after the trial judge warned, after millionaire south-central LA congresswoman Maxine Waters incited violence and questioned the US judicial system, that "Congresswoman Waters may have given you something on appeal that may result in this whole trial being overturned."
***

Gone from the White House. But not forgotten or silent!

After being booted from Facebook, Twitter, and YouTube, former President Donald Trump launched his own communications platform on Tuesday — a platform that will allow him to exclusively share messages with his millions of followers.

"The platform, 'From the Desk of Donald J. Trump' appears on www.DonaldJTrump.com/desk," wrote Fox News in an exclusive report.

A video introduction posted to the site hailed the new platform as a "place to speak freely and safely" while pledging to "Save America." Visitors to the site will be able to share Trump's posts on various social media platforms, but they will be unable to respond with comments of their own.

"The space allows Trump to post, and allows followers to share the former president's posts to Twitter and Facebook, however, the new platform does not have a feature to allow users to 'reply' or engage with Trump's posts," added Fox News.
***

I love my country but I despise my government.

On the other hand, I'm not so sure I love my fellow citizens. (H/T redc1c4)
***
The ONT Is Always Looking Out For You TM

What Not To Do After You Flush A Public Toilet
***

I'm not sure if Sous Vide will make this any more appealing. Stay tuned for CBD's next Food Thread. Same Ace Channel, same Ace time.

If you've never heard of "high meat", count yourself lucky. A ridiculous diet trend that is being pushed by (you guessed it) some internet users, high meat is defined as any meat that has been left to decompose. Most people would then proceed to throw the rotting meat away, but some believe that this is the perfect point to chow down. That's right, some people are eating full-on rotten meat.

As far back as 300,000-400,000 years ago, remains of burnt bones and hearth fires have been discovered, alluding to the fact that early humans would cook up the remains of a hunt before dinner. Many years later, this practice has continued because it wipes out any nasty bacteria, makes the meat more easily digestible, and generally just tastes better – this could just be long-term conditioning, but some scientists believe microbes make "off" food smell terrible for their own selfish gain.
(H/T Isophorone Blog)
***

See Quote IV
***

When I'm not welcome some place, I leave. And it's about G.D. time we left Iraq as well as Afghanistan.

On Monday, another base in Iraq where US military personnel are stationed was targeted by a rocket attack, which resulted in no casualties or damage.

At least two rockets have hit the Ain al-Asad air base in Iraq, the country's military said in a statement on Tuesday. The attack caused no casualties, the statement added, without providing further details.

The base, located in western Iraq, hosts US and other international forces.
***

Can you hear me now? Verizon's investment into AOL and Yahoo didn't pan out.

Verizon has sold its AOL and Yahoo properties to Apollo Global Management in a deal said to be worth $5 billion, about half of the nearly $9 billion Verizon originally paid for the pair. Verizon will maintain a 10 percent stake in the company, now known as Yahoo and led by CEO Guru Gowrappan. The deal, which includes Verizon's ad tech business, was heavily rumored over the last week and is still subject to closing conditions. Once complete, it'll bring an end to Verizon's troubled experiment with media production and advertising.

Apollo is a private equity firm that owns the Venetian resort in Las Vegas and crafts retailer Michaels. Apollo co-founder Leon Black recently stepped down as Chairman, soon after it was revealed that he paid more than $150 million to Jeffrey Epstein. Yes, that Jeffrey Epstein.

"We are thrilled to help unlock the tremendous potential of Yahoo and its unparalleled collection of brands," said Apollo partner Reed Rayman. "We have enormous respect and admiration for the great work and progress that the entire organization has made over the last several years, and we look forward to working with Guru, his talented team, and our partners at Verizon to accelerate Yahoo's growth in its next chapter."

Verizon originally paid $4.4 billion for AOL in 2015 and another $4.5 billion for Yahoo two years later. The media divisions, which included properties like Yahoo Sports, TechCrunch and Engadget, were consolidated under the absurdly named Oath, later renamed Verizon Media Group in 2018 after Verizon admitted defeat and wrote off about half of its value.
***

I'm a huge fan of Red Green.

I think Ginger Billy of South Carolina is as well.

If your standard fare riding lawnmower just isn't cutting it for you anymore, it might be time for an upgrade. And by 'upgrade,' I mean fixing a mower deck onto the back of a Ford Festiva where the rear wheels would be. Because hell yeah.

I can't take credit for this wonderful idea, which comes from Ginger Billy on YouTube. If you aren't familiar with this fella, he's been out here making comedic videos that satirize life in rural South Carolina, except somehow he makes it relatable for literally anyone who enjoys a good joke and a beer. And his most recent video, titled 'My lawnmower's cooler than your lawnmower!,' is the epitome of all things great in this world—especially redneck invention.

Ginger Billy's reasoning behind this contraption is a pretty good one. Lawn care is important, but it's also annoying as hell to get sunburned and sweaty (or, as he calls it, 'swamp butt') from sitting out on your ride-on lawn mower. So, why not slap the mower deck onto a Ford Festiva and create the Ron Beer?
***
The ONT Musical Interlude
On this day: 4 May 1987
American blues vocalist, harmonica player Paul Butterfield, who fronted The Paul Butterfield Blues Band, died at his home in North Hollywood, California, of drug-related heart failure, he was 44. Gained international recognition, as one of the early acts performing during the Summer of Love, at Monterey Pop Festival and Woodstock festival via thisdayinmusic.com
&&&
Born on this day: 4 May 1937
American rock guitarist Dick Dale, known as 'The King of the Surf Guitar'. He pioneered and created what many call the surf music style. Dale worked closely with Fender to produce custom made amplifiers, including the first-ever 100-watt guitar amplifier. His song 'Misirlou' featured over the opening credits to Quentin Tarantino's Pulp Fiction. Dale died of heart failure on 16 March 2019, at the age of 81. via thisdayinmusic.com
Twofer Tuesday
***

Who doesn't believe in the Gun Safety Rules? Our Genius Award Winner.

A man was accidentally killed by a bullet from his relative's gun when a bar fight broke out in Texas, officials say.

The Harris County Sheriff's Office says two men began fighting Sunday night at the Micheladas La Barra in the Houston area, KTRK reported.

One of the men began "beating" the other with a gun and it fired a shot, killing his relative, the news outlet reported.

Luis Rivera, 24, died at the scene. His relative left in a 2009 silver Chevrolet Malibu and could be going to Laredo, officials say.
***

This young man didn't forget his roots. Tonight's Feel Good Story of The Day.

Running Back Najee Harris Throws Draft Party For Kids At Homeless Shelter Where He Once Lived


Alabama running back Najee Harris was selected by the Pittsburgh Steelers in the first round of the 2021 NFL Draft.

On draft day, he threw a draft party for kids at the homeless shelter he lived at for several years growing up.
***
Tonight's ONT has been brought to you by Last Wishes.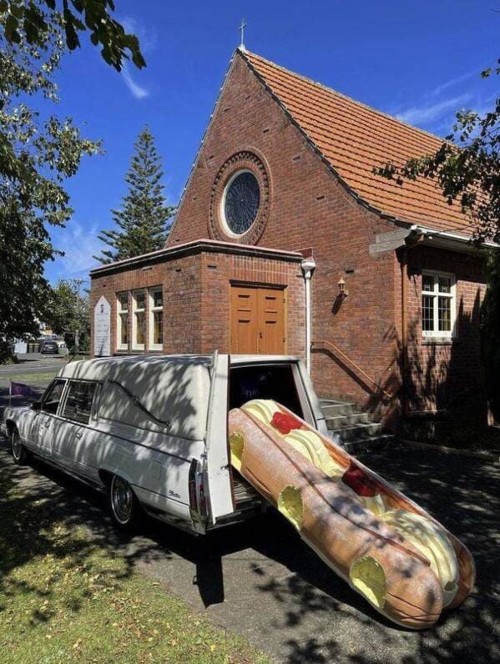 Notice: Posted with permission by the Ace Media Empire and AceCorp, LLC. Non-GMO products were used in the production of this ONT.

posted by Misanthropic Humanitarian at
10:05 PM
|
Access Comments