« Quarantine Cafe: Early Night Edition
|
Main
|
Daily Tech News 28 April 2021 »
April 27, 2021
Tuesday Overnight Open Thread (4/27/21)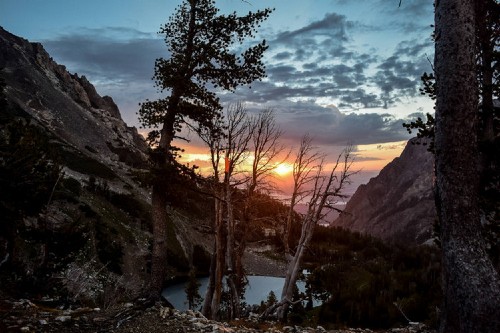 ***
The Quotes of The Day
Quote I

When I watch football, I don't want to be thinking about who the president is and what the politics are. I just want to watch either my favorite team or two teams go after it." Willie Robertson
Quote II

"They failed Karen Garner. They failed the community. And they did it all on camera. Do you realize how horrifying that is? That means they were used to getting away with it. That the comfortable norm in Loveland is one of zero accountability. That this is not just some 'isolated incident.' It is not just one single 'problem.' It is widespread, sociopathic criminality. And to attempt to shift the burden to Karen, or a bystander, or her family, or counsel, to report this? Shame on you, Loveland. You took an oath to protect and serve. This is a disgrace." Sarah Schielke of the Life & Liberty Law Office
Quote III

"It's not hard to understand why this happens in rural America. In much of the country, the fiber backbone lines that support Internet access to rural towns use the same routes that were built years ago to support telephone service," Telecommunications consultant Doug Dawson
Quote IV

"I am Jewish, but it is less the emotion I feel than the catastrophic dysfunction of the instruction in this case, that made me make this decision,82-year-old Jack Broda — an associate judge at the judicial tribunal in the city of Nancy
Quote V

"I can tell you that this story and these allegations are unequivocally false. This never happened – either when I was Secretary of State or since,"John F. Kerry
Quote VI

"Reform LA Jails' filings raise a number of questions. An audit would establish whether any campaign funds were used for personal purposes." Peter Flaherty, the chairman of the conservative watchdog group National Legal and Policy Center
***
The Tweet of The Day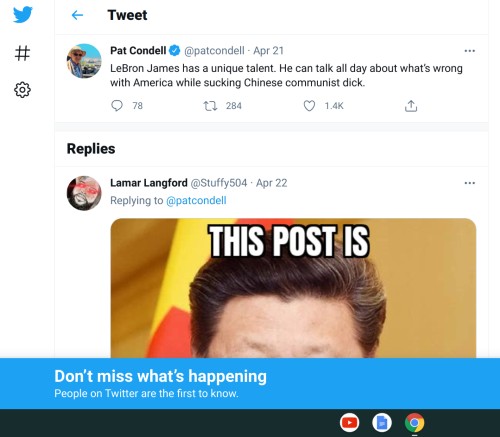 ***
Silly FBI, don't do naughty shit anymore. But, carry on with being the Civil Rights violator you are.

In a 67-page ruling issued in November and made public on Monday, James E. Boasberg, the presiding judge on the Foreign Intelligence Surveillance Court, recounted several episodes uncovered by an F.B.I. audit where the bureau's analysts improperly searched for Americans' information in emails that the National Security Agency collected without warrants.

Rather than a new problem, however, those instances appeared largely to be additional examples of an issue that was already brought to light in a December 2019 ruling by Judge Boasberg. The government made it public in September.

The F.B.I. has already sought to address the problem by rolling out new system safeguards and additional training, although the coronavirus pandemic has hindered the bureau's ability to assess how well they are working. Still, Judge Boasberg said he was willing to issue a legally required certification for the National Security Agency's warrantless surveillance program to operate for another year.

I wonder if Judge Boasberg was in Carter Page's shoes how he would have ruled.
***

When it comes to the Chinese Kung Flu jab, you're damned if you do and damned if you don't.

Saying any vaccinated employees will be barred from interacting with students.

Centner Academy leadership cited debunked claims of non-vaccinated people being "negatively impacted" by contact with vaccinated people.

Experts say there is no evidence for such theories. US health officials have said the jabs are safe and effective.

Some 141 million Americans have received the Covid-19 vaccine to date.

Co-founder Leila Centner informed parents on Monday that, when possible, the academy's policy is to not employ anyone who has received a Covid-19 vaccine at this time, CBS Miami reported.

In a letter last week to staff, first reported by the New York Times, Mrs Centner said teachers must notify the school if they had already received the jab.

"We cannot allow recently vaccinated people to be near our students until more information is known," Mrs Centner wrote.

Teachers who wait to get vaccinated after the school year ends will be allowed to return only when clinical trials on the vaccine are completed, assuming a position at the school is still available.
***

What the government giveth away. The government can taketh away.

A New $3,000 'Stimulus Check' Is Coming in July (But With a Big Catch)
You may very well have to give some of it back next year.

Key point: While more money in your pocket is clearly a good thing, this new program does have the potential to create some pain for some Americans next year.

The Internal Revenue Service has put many financially strapped parents' minds at ease by confirming that monthly payments from the new $3,000 child tax credit will begin hitting bank accounts in July.

This is all possible because President Joe Biden's $1.9 trillion American Rescue Plan expanded upon the child tax credit that generally allowed families to claim a credit of up to $2,000 for children under the age of seventeen. But that particular benefit now has been extended to lower-income families who otherwise wouldn't receive such a credit.

Families are now eligible to claim as much as $3,600 per year for a child under the age of six and up to $3,000 annually for children between six and seventeen—which means for a family headed by a couple earning less than $150,000 or an individual making under $75,000, they are eligible to get a $250 or $300 monthly payment.

Repaying funny money with real money, what a deal.
***

Tits, boars. Useless. See the GOP nationwide take on that appearance.
All signs point to the conclusion that regardless of the Republican Party's electoral victories, Democrats end up steering the country's political direction anyway. Moreover, the GOP consistently adopts a "moderate" position of whatever issues Democrats establish as salient, effectively moving the party to the left on issues over time. Therefore, many Republican voters may be wondering what good is voting for or donating to the GOP if it merely offers the Democratic Party's platform at a slower rate. And that is indeed a good question.
***
***

LeBron James touts himself as 'fearless' and an 'intellectual'. I wonder (***SNORT***) if he has the balls and intelligence to sit down with Deon Joseph, a 24-year veteran of the LAPD.


LOS ANGELES — A black Los Angeles police officer who has worked in the city's Skid Row area for two decades invited LeBron James to have a discussion about policing following a much-criticized tweet from the Lakers star related to the fatal police shooting of a teenage girl.


Deon Joseph, a 24-year veteran of the LAPD, posted a letter to his Facebook page Sunday addressed to James where he called his stance on policing "off base and extreme," Fox News reported.
***

Arkansas Governor Asa Hutchinson is a pond scum sucking weasel. The state senate says, "Not so fast asshole."


Gov. Asa Hutchinson's veto of a Second Amendment Sanctuary bill was handed down last Friday, but the governor may end up not getting his way on the bill. On Monday the Arkansas State Senate voted to override Hutchinson's nixing of the Arkansas Sovereignty Act 2021, and now the bill heads back to the House for a final vote on the measure.

SB 298 originally passed the Senate by a vote of 28-7, and while the override vote was closer, 21 members of the state Senate still chose to buck the governor and his veto. The original vote in the House was an even more lopsided 76-18, and it's likely that the votes are there to overturn Hutchinson's veto of the legislation.

The Arkansas Sovereignty Act declares that all unconstitutional gun control laws are null and void in the state, and specifically refers to the National Firearms Act of 1934, the Gun Control Act of 1968, and any future bans on firearms or attempts to confiscate them.
***
An interesting read: Neoliberal State Failure Is Slowing Down Vaccine Distribution

Here's something I wouldn't have predicted this time last year — the United States has delivered more COVID-19 vaccine jabs than any other country and has the fifth best rate of vaccination in the world at over sixty doses administered per hundred people. Meanwhile Canada, land of cuddly, polite, socialist single-payer health care, for once is looking across its southern border with envy. Its measly twenty-five jabs per hundred (a rate that was as low as seven just a couple weeks ago) is one of the lowest rates in the developed world.

In one of various efforts to try to fix the problem, Justin Trudeau's administration has even elbowed developing nations out of line to access to the COVAX global vaccine procurement program — a move that should bring shame to any Canadian with a moral compass.

Across the pond, Britain's vaccine rollout was supposed to have been bludgeoned by supply chain holdups resulting from Brexit and its accompanying refusal to participate in the European Union's multinational approach to vaccine procurement. Yet it has enjoyed the best vaccination rate out of all major economies. As of last week, the country has likely reached herd immunity (an estimated 73.4 percent of the population are immune, combining the effects of both vaccination and previous infection). But most EU member states, as well-regarded on the US left as Canada is for their own variations on the theme of public health care, are performing little better than America's northern neighbor, provoking the European Commission to threaten a vaccine export ban to the UK before settling on more modest but still spiky export controls.

There is plenty wrong in this piece, plus it is wacky and poorly framed, still some parts on vaccine procurement and state capacity are quite interesting.
***
I'm a guy. Wallet and keys, I don't need no stinkin' handbag. Paul Joseph Watson reviews the case of handbags for men.

***
I can't argue with podcaster Joe Rogan on this subject.

Joe Rogan Tells Young People Not to Get COVID-19 Vaccine
"If you're like 21 years old, and you say to me, should I get vaccinated? I go no"
***
Sweats Monday and Pajama Thursdays are coming to an end at JP Morgan.

JP Morgan Tells Employees To Report Back To The Office By May 17

JPMorgan analysts' year-long sojourn away from the office is finally coming to an end. After months of reassuring the press (and the bank's commercial real-estate clients) that it sees "collaborative" work in an office as a permanent feature of working at JP Morgan. CEO Jamie Dimon even went so far as to commission a study "proving" that working in an office fosters a level of "creative collaboration" that's difficult to replicate from home.

And as bankers have trickled back into JPM's towers in NYC and London over the past few months, their colleagues have just received their final notice. CNBC reports that by May 17, the bank expects to have all its workers back at the office on a part-time basis (as the bank must still contend with building occupancy limits set at 50%).

"We would fully expect that by early July, all U.S.-based employees will be in the office on a consistent rotational schedule, also subject to our current 50% occupancy cap," the bank said in a memo, reported earlier by Bloomberg News. "With this timeframe in mind you should start making any needed arrangements to help with your successful return."

So glad I work for AceCorp, LLC. no dress code here.
***
The ONT Musical Interlude
On this day: 27 Apr 1981
Ringo Starr married actress and one time 'Bond girl' Barbara Bach. The pair met while filming the movie, Caveman, with Dennis Quaid and Shelley Long. In attendance at the wedding were George Harrison and Paul McCartney. via thisdayinmusic.com

Proof that once in a while the drummers win and the guitarists don't. Yoko who?
&&&
On this day: 27 Apr 1947
Welsh singer, songwriter and guitarist, Peter Ham who was a member of The Iveys and then Badfinger, who had the 1970 UK No.4 single 'Come And Get It'. He also co-wrote the ballad 'Without You', a worldwide No.1 hit for Harry Nilsson that has become a standard song covered by hundreds of artists. Ham was granted two Ivor Novello Awards related to the song in 1973. Ham committed suicide on 24th April 1975. via thisdayinmusic.com
***
This is not how you behave near fish. Genius Award Winner, 1st Runner Up. (Video)

Drum roll please...............

Umm, like Dude, I forgot what was in my leg because I'm a Genius Award Winner.

A Florida Man being booked into jail sought to smuggle narcotics into the lockup that were hidden inside his prosthetic leg, police charge.

Keith Adams, 37, was arrested early Saturday during a traffic stop near his residence in Largo, a city in the Tampa Bay area. Adams, who was a passenger in the vehicle, was sitting atop a "glass pipe which contained a thick white residue which field tested positive for cocaine."

When sheriff's deputies sought to detain Adams, he allegedly struggled with cops and was taken to the ground, where he was handcuffed.

Arrested for cocaine possession and resisting, Adams--who has a prosthetic leg--was "specifically asked before transport to the jail if anything was concealed in his leg, and warned bringing it into the jail would be an additional charge."

Adams, cops say, denied that his leg housed any contraband.
***
Death, ashes, perfect game. No word if rental shoes were involved. Tonight's Feel Good Story of The Day.

An Illinois man found the perfect way to honor his father, an avid bowler who died several years ago.

John Hinkle's father, John Sr., passed away in July 2016, according to WMBD-TV in Peoria, Ill. Since then, Hinkle has tried to find someone who would put some of his father's ashes in a bowling ball. On April 12, he finally used his special ball—filled with his dad's ashes—for the first time.

"I was talking to my brother and told him, 'I'm shooting a 300 with this ball,' " Hinkle told WMBD. "And Joe said, do it!"
***
Tonight's ONT has been brought to you by Attraction.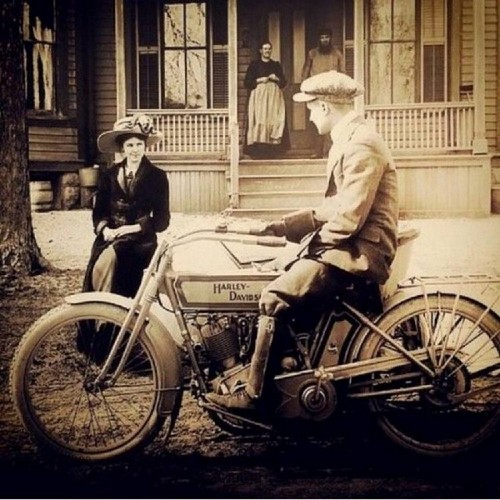 Notice: Posted with permission by the Ace Media Empire, AceCorp, LLC., with expense accounts and per diem too. ;)

posted by Misanthropic Humanitarian at
10:03 PM
|
Access Comments