« Quarantine Cafe: Cats Don't Like SJWs Either Edition
|
Main
|
Daily Tech News 23 April 2021 »
April 22, 2021
The ONT Hath Murdered Sleep
Heidely-Ho, Moroninos! Say, did you know that Dolly Parton and Edgar Allen Poe share a birthday?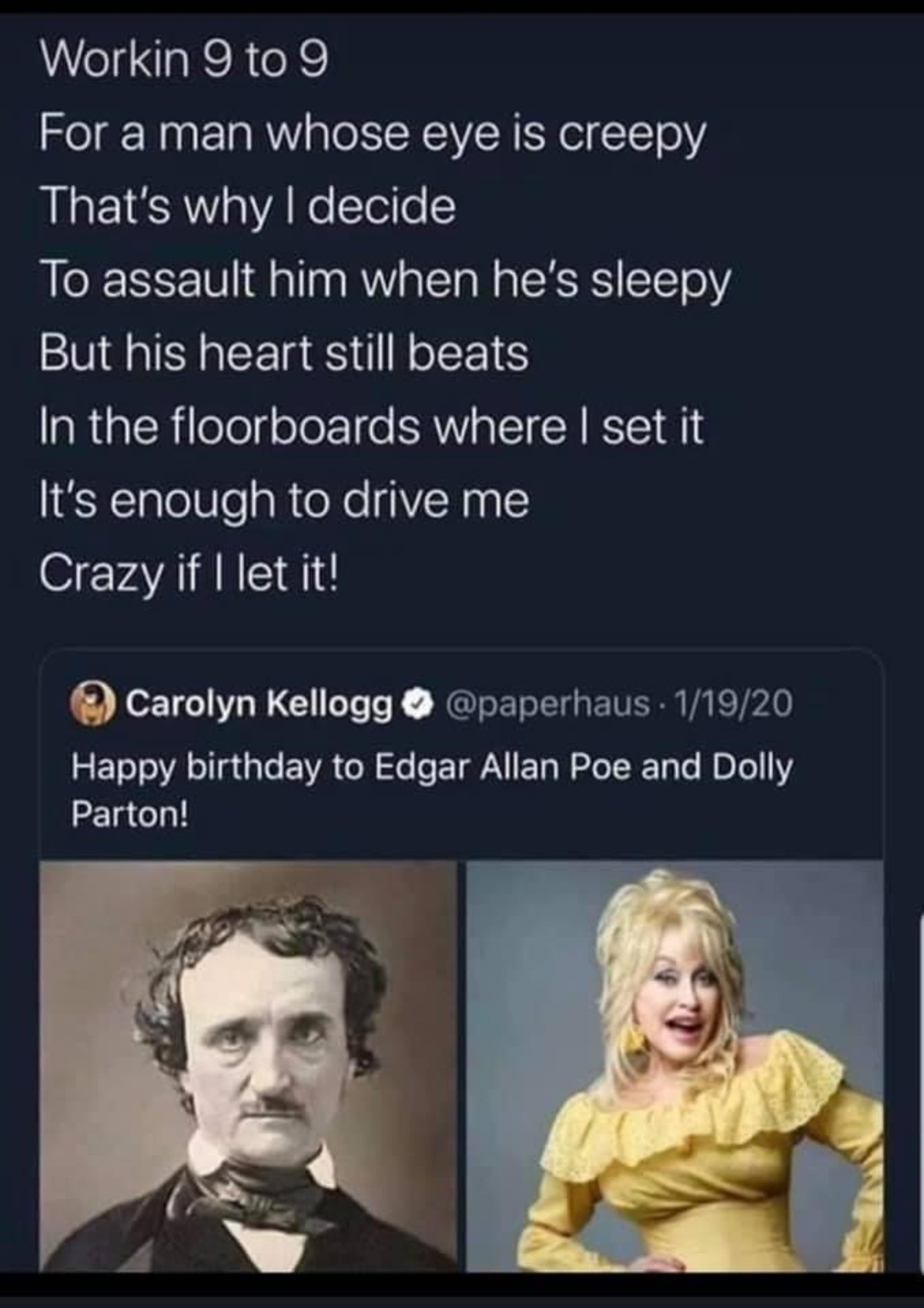 Oh, Canada. Oh, No, No, No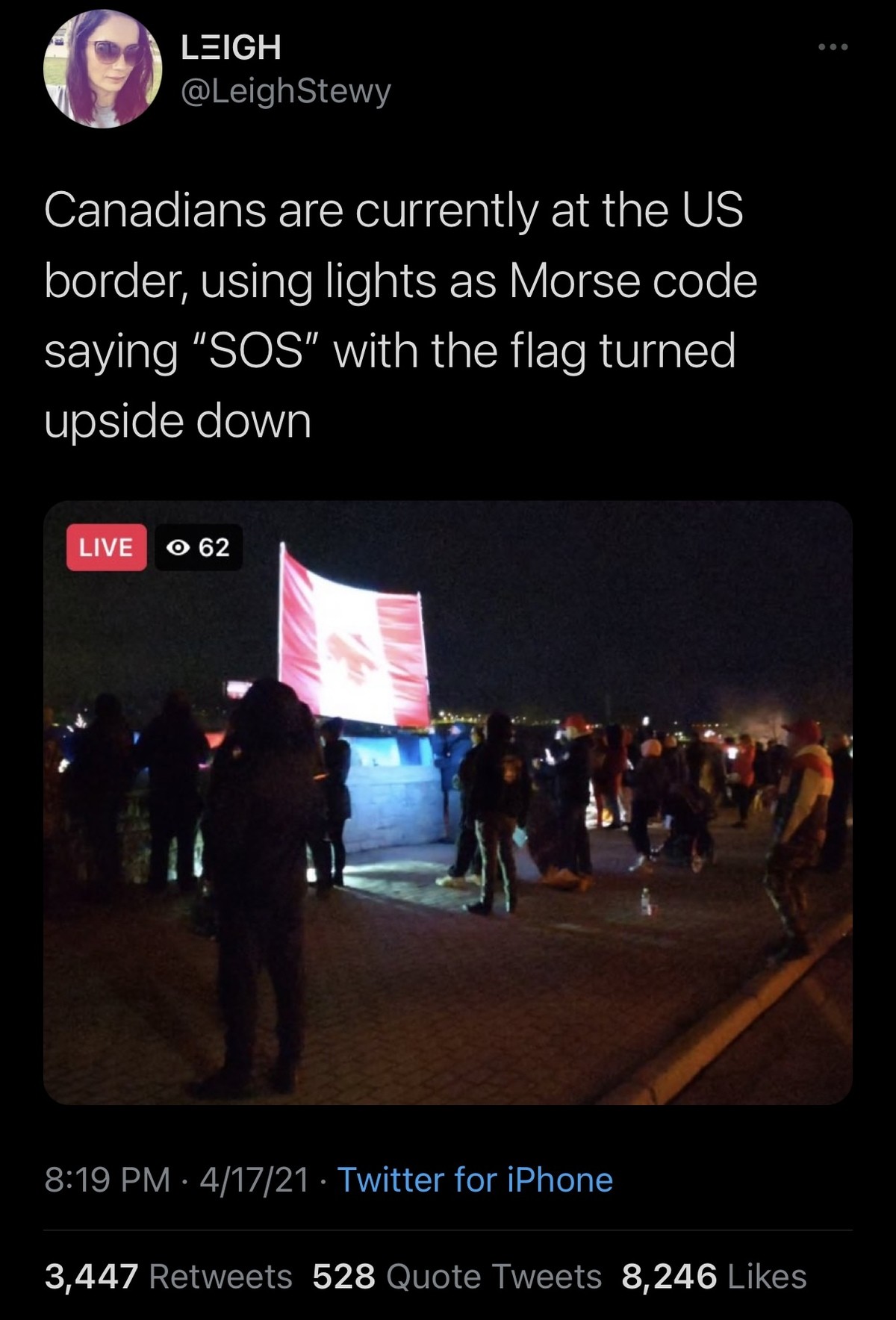 Jesse Kelly said the other day, just a year ago Justin Trudeau was your average, not-too-bright, run-of-the-mill, coexist liberal. Now Canada is getting it's police state on. As Jesse said, it happens fast. Then there's this:
Go to Canada's official website, Canada.ca.
Select English, scroll down and click on "About government". Then click on "Treaties, laws and regulations", then on the next page click on "Canadian Charter of Rights and Freedoms".
Huh.
It's gone. It's been that way for about a week, which seems too long for it to be a simple website coding mistake. I mean, it may be, but if it's not......Is Canada trying to scrub their version of the Bill of Rights from the internet?
The Internet Gets Ben Shapiro Confused With Ace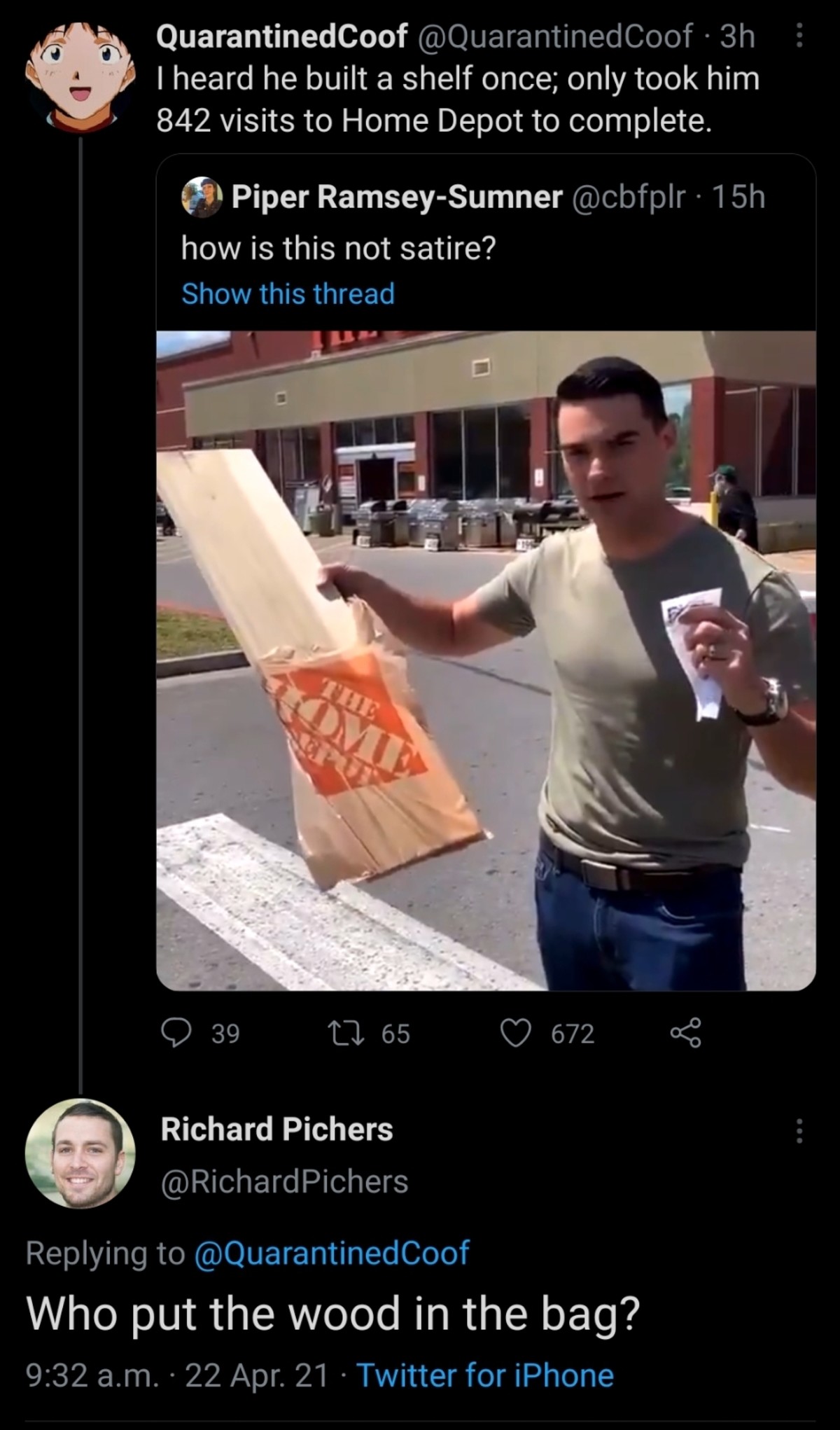 Organ Donor

Orlando motorcyclist run over, killed after performing stunt on I-95
My wife and I call people like this "organ donors". Last year I was driving home on I-70 when 3 guys on rice rockets went screaming past me doing at least 125 per. They passed between my car and the car in the next lane, cut over into the right breakdown lane to pass a truck in front of me, and then shot back across 4 lanes of traffic. I was talking on the phone to my wife when this happened, and she asked "What was that?" "Bunch of organ donors just went by". She knew exactly what I meant.

Morons In The News

Troopers: Brockport woman charged for entering neighbor's home while naked, stealing beer

Which one of y'all was this? Come on, fess up.

On This Day In History

John Paul Jones leads American raid on Whitehaven, England

He burned down the town, then stole the Earl of Selkirk's silver tea set, with tea still in it. America, fuck yeah!
Also on this day in history, the first "Earth Day" is celebrated in 1970, which people now celebrate by turning of all their lights and sitting in the dark like cavemen. Personally, I celebrate Human Progress Day, and what better way to do so than by following the lead of Tugboat Phil?
Red Eye Earth Day from Tugboat Phil on Vimeo.

Speaking Of Progress...

NASA's Ingenuity Helicopter Just Completed Its Second Flight on Mars
Mankind is now flying helicopters on other planets. That's human progress.

Worth A Click

Nice Prank

How To Make Alexthechick Stroke Out

Police seize $39,500 from man at Sky Harbor who was attempting to buy a truck for his business
He's broken no laws, is accused of no crime, and yet the police still won't give him his money back. I mentioned AtC in the heading, but she's not alone. CAF is a blight on this "free" country. Stories like this make me stroke out too. And yes, I realize that our current version was enacted under the Reagan administration. It's still unconstitutional. Reagan was a good president. He wasn't perfect, he made mistakes. This and letting Tip O'Neil roll him on immigration and spending are three of his biggest.
Would Have Been Faster To Walk
Message in a bottle travels 250 miles from Kentucky to Tennessee in 30 years
Still, kind of a neat story.
Tonight's ONT is brought to you by onesies: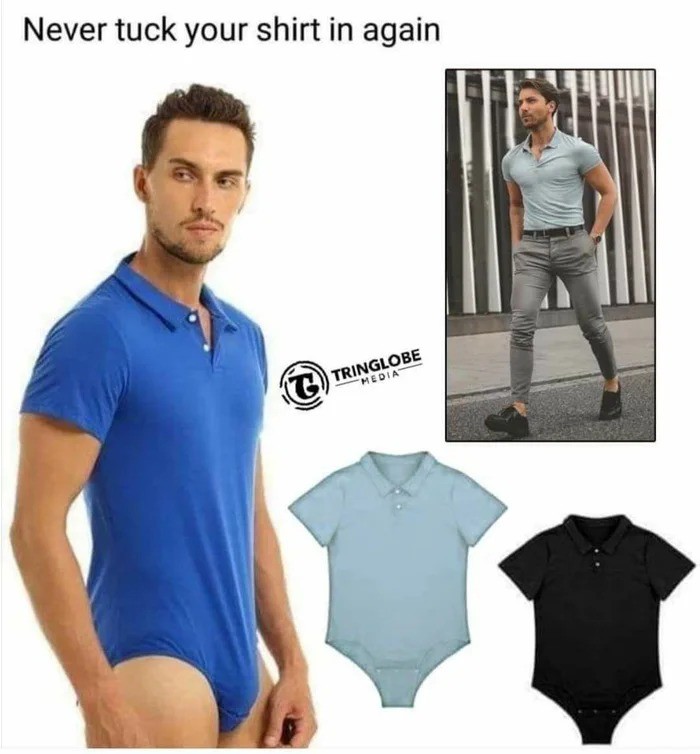 posted by WeirdDave at
10:00 PM
|
Access Comments