« Quarantine Cafe: We Should All Try to Disconnect Tonight Edition
|
Main
|
Daily Tech News 21 April 2021 »
April 20, 2021
Tuesday Overnight Open Thread (4/20/21) Who Knows If This Will Work Edition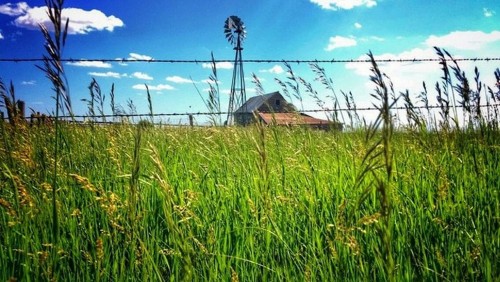 ***
The Quotes of The Day

Quote I

"We have an individual that's being removed from this counter-protest for doing absolutely nothing wrong. He didn't violate any laws. He was exercising his constitutional rights within the city of Albuquerque and we had a sergeant taken off of his job, gun and badge removed."Police Officer Union President Shaun Willoughby

Quote II

I think people need to be educated to the fact that marijuana is not a drug. Marijuana is an herb and a flower. God put it here. If He put it here and He wants it to grow, what gives the government the right to say that God is wrong?" Willie Nelson

Quote III

I can't get no satisfaction, I can't get no satisfaction
'Cause I try and I try and I try and I try
I can't get no, I can't get no
Keith Richards / Mick Jagger / Gary Barlow
***
So the blog has been "under the weather" most of the day. Much of tonight's ONT was on the "Temp site" only to have the "Old site" come back to life. Just a tad bit of scrambling has been going on. What was once found is lost and vice versa.
Go ahead and chat. After all it is the ONT.
***

Chauvin jury reaches verdict, updates.

Former Minneapolis police officer Derek Chauvin was found guilty Tuesday afternoon of second and third-degree murder along with second-degree manslaughter in the death of George Floyd in May. Chauvin faces up to 40 years in prison. He will be sentenced eight weeks from today.

Resident of the White House had this pithy comment, "It was a murder in full light of day, and it ripped the blinders off for the whole would to the systemic racism…that's a stain on our nation's soul."
Deep down in my heart I believe it wasn't racism that killed George Floyd. It was a combination of events that led up to an imperfect storm. And furthermore I believe guilty verdicts on all 3 charges in such a hasty fashion were to prevent the jurors from being doxxed and the Twin Cities from burning.
When do the leftist politicians start calling out children having children? When does the left start holding parents responsible for rolling over and smothering their babies while they sleep? When are gang bangers held responsible for shooting at other gang bangers and hitting innocent victims such as 5 year olds?
I could go on about the lack of an outcry. But, I've said my piece.
***

Speaking of policing. It seems that police departments are in a Lose-Lose-No Win Situation once again. Outcry as Video Shows Robodog Patrolling With NYPD "What the fuck is this is the exact right reaction."

A new video going viral on Twitter shows a robot police dog patrolling with cops from the New York City police department.

The unit, a Spot robodog built by Boston Dynamics, can be seen going for a walk around a public sidewalk, surrounded by several police staff.
***

When you hear the phrase "Cold War" what do you think of? Well if you said the Soviet Union vs. USA. You are incorrect. McDonalds, soft serve and the "Cold War".

They Hacked McDonald's Ice Cream Machines—and Started a Cold War
Secret codes. Legal threats. Betrayal. How one couple built a device to fix McDonald's notoriously broken soft-serve machines—and how the fast-food giant froze them out.

OF ALL THE mysteries and injustices of the McDonald's ice cream machine, the one that Jeremy O'Sullivan insists you understand first is its secret passcode.

Press the cone icon on the screen of the Taylor C602 digital ice cream machine, he explains, then tap the buttons that show a snowflake and a milkshake to set the digits on the screen to 5, then 2, then 3, then 1. After that precise series of no fewer than 16 button presses, a menu magically unlocks. Only with this cheat code can you access the machine's vital signs: everything from the viscosity setting for its milk and sugar ingredients to the temperature of the glycol flowing through its heating element to the meanings of its many sphinxlike error messages.

"No one at McDonald's or Taylor will explain why there's a secret, undisclosed menu," O'Sullivan wrote in one of the first, cryptic text messages I received from him earlier this year.

As O'Sullivan says, this menu isn't documented in any owner's manual for the Taylor digital ice cream machines that are standard equipment in more than 13,000 McDonald's restaurants across the US and tens of thousands more worldwide. And this opaque user-unfriendliness is far from the only problem with the machines, which have gained a reputation for being absurdly fickle and fragile. Thanks to a multitude of questionable engineering decisions, they're so often out of order in McDonald's restaurants around the world that they've become a full-blown social media meme. (Take a moment now to search Twitter for "broken McDonald's ice cream machine" and witness thousands of voices crying out in despair.)

But after years of studying this complex machine and its many ways of failing, O'Sullivan remains most outraged at this notion: That the food-equipment giant Taylor sells the McFlurry-squirting devices to McDonald's restaurant owners for about $18,000 each, and yet it keeps the machines' inner workings secret from them. What's more, Taylor maintains a network of approved distributors that charge franchisees thousands of dollars a year for pricey maintenance contracts, with technicians on call to come and tap that secret passcode into the devices sitting on their counters.
***
The ONT Musical Interlude
On this day: 20 Apr 1991 - Steve Marriott

Steve Marriott leader of Small Faces and Humble Pie, died in a fire at his home in Essex. His work became a major influence for many 90s bands. Small Faces had the 1967 UK No.3 & US No.16 single 'Itchycoo Park', plus 1968 No.1 UK album 'Ogden's Nut Gone Flake', Humble Pie, 1969 UK No.4 single 'Natural Born Bugie'. As a child actor he played parts in Dixon of Dock Green and The Artful Dodger in Oliver. via thisdayinmusic.com
AND
Born on this day: 20 Apr 1951 - Luther Vandross

American singer, songwriter Luther Vandross who scored the 1989 UK No.13 single 'Never Too Much', first released 1983, and the US N0.10 and UK No.2 single with Janet Jackson 'The Best Things In Life Are Free'. Vandross also worked with David Bowie, Mariah Carey. Vandross died on 1st July 2005 aged 54 two years after suffering a major stroke. via thisdayinmusic.com
***
One of two Genius Award Winner stories tonight.
If kids are playing hoops and not vandalizing, stealing, looting, let them play. Genius Award Winner.

Woman threatened teens with knife before driving into them as they played basketball, sheriff says
&&&

There are real genealogists and there are amateur genealogists and there is our Genius Award Winner.

DAVIDSONVILLE, Md. (AP) — An amateur genealogist has come forward to admit she scrubbed roughly 200 gravestones at a Maryland cemetery in a way that left them damaged.

The Capital in Annapolis reports that the woman scrubbed the markings on headstones dating back to the 19th century to make them easier to photograph for the "Billion Graves" genealogy website.

The scrubbing left nearly 200 stones at All Hallows Episcopal Church Cemetery in Davidsonville with awkward "zebra" stripes that may cost $10,000 to repair.

The Rev. Jeff Hual, rector at All Hallows, said a woman came forward on Thursday to admit she was one of two people who scrubbed the graves. Hual said she was contrite and didn't know she was harming the graves.

*****
Stupidity meets the Good Samaritan. Tonight's Feel Good Story of The Day.

Would you exchange $10,000 for a jar of applesauce? Unless the Golden Delicious apples it was made from actually contained chunks of real gold, probably not.

But that's just the reward one Washington state man received for returning ten grand he serendipitously found in the road to its rightful owner.

Michael King had just taken out the money from the bank to cover a business debt he owed. For whatever reason, he was so distracted, he accidentally left his wallet on his vehicle before cranking up the engine and heading home.


"I just took the withdrawal that day, and I don't know what compelled me to leave it on the bumper of the truck," King told the Seattle Times. "… I am just flabbergasted that it didn't get picked up by somebody else. It would have crippled us to have that amount of money disappear."
***

Tonight's ONT has been brought to you by Technology Relationships.
Notice: Posted with permission by the Ace Media Empire, AceCorp, LLC., Pixy and God.

posted by Misanthropic Humanitarian at
09:50 PM
|
Access Comments