« Science Isn't Dead, But It Is Ailing - Part 8
by Your Raving Roving Science Correspondent [Jay Guevara]
|
Main
|
EMT 4/04/21 »
April 03, 2021
Saturday Overnight Open Thread – 04/03/2021
[Buck Throckmorton]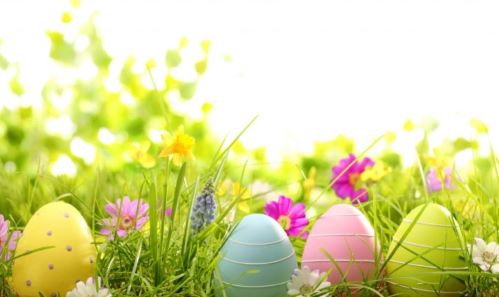 *****
Tomorrow is both Easter and the final day of Passover. Where adherents of these faiths worship freely, civilization and liberty are more likely to flourish. Blessings to all of the Christian and Jewish readers of this wonderful gathering spot.
*****
EASTER MEMORIES
Am I the only person who didn't like Easter Sunday as a child? I know I sound just awful, but I didn't. In my mind, one of my two precious weekend days – right in the best part of Spring – was replaced with having to wear church clothes all day long, a big formal multi-family meal in the middle of the day, and no free-range outdoor play. Even the Easter Egg hunt seemed like a weak, imitation-Christmas stunt, and although I was happy to receive a chocolate bunny, I had no use for the hard-boiled eggs I found. Did any of you feel the same way?
It has been a several years since I departed the mainline protestant church I grew up in, due to it effectively replacing Christian faith and traditions with the sacraments and beliefs of the political left. But I still enjoy attending Easter service with elder family members who have not yet given up on the old denomination. And maybe I'm still awful, but since I know I'm going to be listening to a sermon from a left-wing pastor who doesn't believe in the literal resurrection of Jesus, I get mischievous pleasure from watching him/her/xir try to finesse the wording of the Easter story. The pastor will have a rare packed house, with most people wanting to hear about Jesus' resurrection. But he also has fellow left-wing activists in attendance who cannot abide with icky pastors who actually believe in the resurrection. So he will mumble for 20 minutes about "the resurrection story" and how in that story we are all given new life, without actually ever saying that Jesus literally rose from the dead.
OK – on to your regularly scheduled ONT.
SPACE-AGE "GOOGIE" ARCHITECTURE
I occasionally drive by this beautiful building, which is an excellent example of "Googie" architecture. It was a Big Boy restaurant in the 1960s. I wish I could have had a burger there.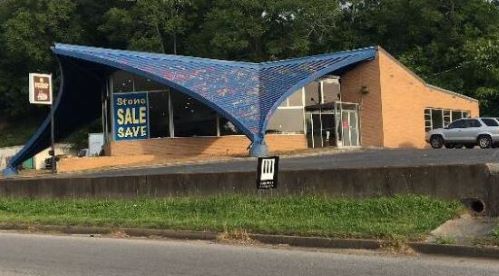 By the time I was sentient, things were more Groovy than Googie, but there were still a lot of Googie-inspired buildings around. They're mostly gone now, or in terrible disrepair, but some are still in service.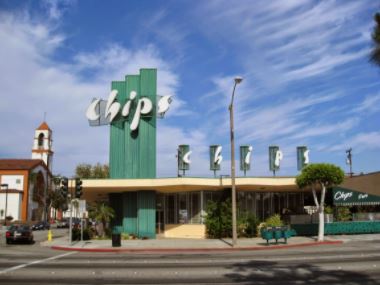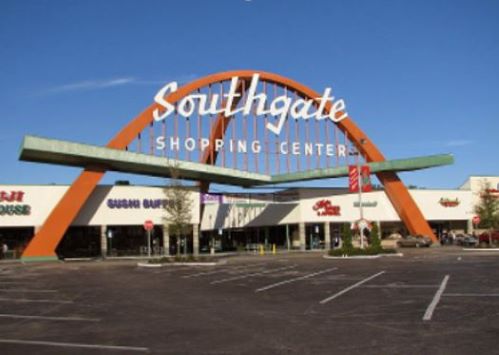 There are more at this link.
*****
THE EASTER JACKRABBIT
Did the Easter Bunny story originate on the Texas frontier in the 1840s?
The Comanches allowed the Germans to stay, but they had people to keep an eye on the settlers from the surrounding hills. At night, the Comanches would light big fires, which worried the newcomers. Legend has it that one German woman, to calm her children during the fires, devised a story. "She knew that, in Germany, they always talked about the fairies would come and decorate the eggs," Sagebiel says. "And she knew that the kids would never believe that there were fairies in Texas, so she came up with this story." In her version, the Easter rabbit was using the big flames to boil water to cook the eggs before decorating them.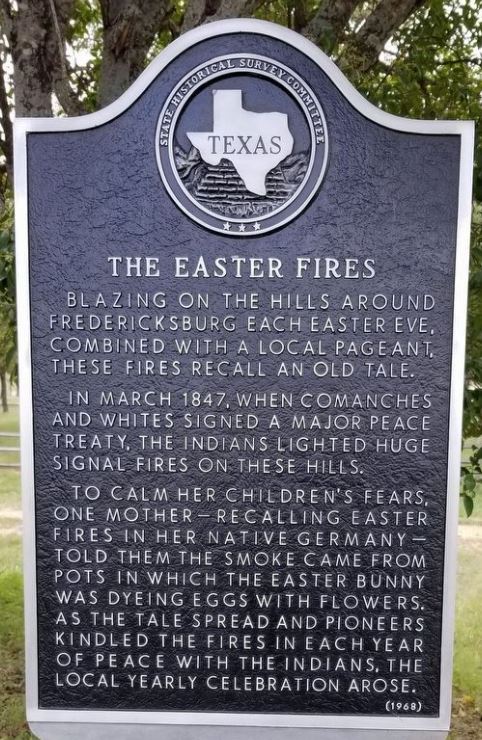 *****
CANCEL CULTURE
"When you tear out a man's tongue, you are not proving him a liar, you're only telling the world that you fear what he might say." – George R.R. Martin
Monster Tech is deathly afraid of free people speaking freely. The more people they try to silence, the more people they inspire to fight back in defense of liberty and free speech. Conservative candidates for President in 2024 must make breaking up Big Tech one of their highest priorities.
*****
DESPERATE FOR A DRINK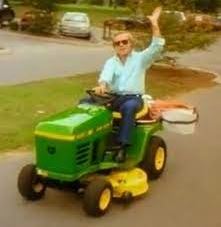 The morons of the ONT probably have some crazy stories about acquiring and overindulging in alcohol. Can you top George Jones?
George's success fueled his wayward ways with alcohol and he was drinking so bad, his wife Shirley resorted to hiding all the keys to the vehicles before she would leave so George wouldn't drive to the nearest liquor store in Beaumont. But that didn't stop him. After tearing the house apart looking for a set of keys, George looked out the window to see a riding lawnmower sitting on the property under the glow of a security light. "There, gleaming in the glow, was that ten-horsepower rotary engine under a seat. A key glistening in the ignition," George recalled in his autobiography. "I imagine the top speed for that old mower was five miles per hour. It might have taken an hour and a half or more for me to get to the liquor store, but get there I did."
What's the craziest thing you ever did to obtain your intoxicant of choice?
*****
BRR-R-R-R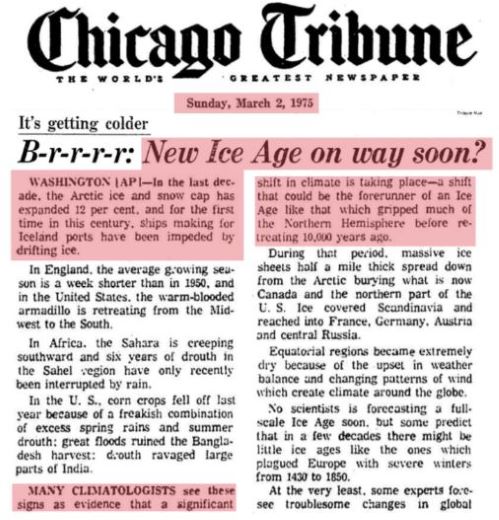 This is from 1975. Just 25 years after climatologists were predicting a new ice age, Al Gore was running for President trying to save the Earth from global-warming, which the same climatologists assured us was real. Without Al Gore's climate fixes, we were long-ago supposed to have seen the end of snowfall, with parts of Manhattan underwater, etc. Every prediction proved false.
Yet climatologists are still peddling their prophecies of doom.
*****
18TH CENTURY CLIMATE CHANGE DEBATE: NOAH WEBSTER vs THOMAS JEFFERSON
In the late 1700s there was a fear among the intellectual class of global warming. Sound familiar? And Thomas Jefferson was one of the evangelists of that era's climate scare. Jefferson didn't blame internal combustion engines or frackers, but the message was the same – mankind's sinful mistreatment of Mother Earth was responsible for the weather.
"Jefferson was affirming the long-standing conventional wisdom of the day. For more than two millennia, people had lamented that deforestation had resulted in rising temperatures."
Thomas Jefferson famously rejected traditional Christianity and organized religion. Then and now, it's funny how free-thinkers tend to default to the oldest and most primitive religious tenet – that bad weather is a result of people's sinful lifestyles. He wrote:
"A change in our climate…is taking place very sensibly. Both heats and colds are becoming much more moderate within the memory of the middle-aged. Snows are less frequent and less deep….The elderly inform me the earth used to be covered with snow about three months in every year. The rivers, which then seldom failed to freeze over in the course of the winter, scarcely ever do so now."
Noah Webster was apparently a "climate denier" and he wasn't having it.
"Mr. Jefferson seems to have no authority for his opinions but the observations of elderly and middle-aged people."
If the Republicans ever nominate another global warmist as a presidential candidate, I'm writing in Noah Webster.
*****
BAD NEWS BEARS
This 4-minute clip from The Bad News Bears is a time capsule that captures so much of that era. The Little League Field where we not only played baseball games, but where we also hung out when not playing baseball. The hair. The arcade. The kid on the motorbike that seemingly had the freedom of an adult. Unfortunately, this is another movie whose cancellation is likely imminent, since it involves children smoking, adults drinking and driving, and a whole bunch of forbidden words.
It saddens me that in this "travel ball" era, kids no longer get to experience the fun of playing their schoolmates at the local Little League field. Or just simply hanging out at the neighborhood ballpark all day on Saturday playing catch, horsing around with the other kids, and chasing foul balls for a free snow cone.
*****
THE WISDOM OF WILLIAM TECUMSEH SHERMAN
General Sherman had a populist disdain for the elite of his era, and an understanding that war is so awful, that it should be avoided unless you are willing to cruelly crush your adversary as quickly as possible. During his march through Georgia, he cut off communication to ensure that no one leaked his whereabouts or sought to undermine his mission. Sherman would have hated our current class of politicians and Generals who seek permanent engagement in war without ever achieving victory. Here are some of his memorable quotes:
In our Country... one class of men makes war and leaves another to fight it out.
War is cruelty. There is no use trying to reform it. The crueler it is, the sooner it will be over.
I hate newspapermen. They come into camp and pick up their camp rumors and print them as facts. I regard them as spies, which, in truth, they are.
Every attempt to make war easy and safe will result in humiliation and disaster.
There will soon come an armed contest between capital and labor. They will oppose each other, not with words and arguments, but with shot and shell, gun-powder and cannon. The better classes are tired of the insane howling of the lower strata and they mean to stop them.
This war differs from other wars, in this particular - we are not fighting armies but a hostile people, and must make old and young, rich and poor, feel the hard hand of war.
My aim, then, was to whip the rebels, to humble their pride, to follow them to their inmost recesses, and make them fear and dread us. Fear is the beginning of wisdom.
If nominated, I will not run. If elected, I will not serve.
*****
CLASSICAL MUSIC YOU LIKE BUT CAN'T NAME
If you ever watched Firing Line with William F. Buckley, you'll recognize this number, which served as the show's theme song. It is Bach's Brandenburg Concerto No. 2 in F Major, Third Movement.
Speaking of Buckley, I wonder what he would think of National Review nowadays. WFB was no Trumpian populist, but he did famously state "I should sooner live in a society governed by the first two thousand names in the Boston telephone directory than in a society governed by the two thousand faculty members of Harvard University."
The faux-conservative leftists who now run National Review are worshipful of the Ivy League elite and openly contemptuous of average Americans.
Anyhow, here's some beautiful music from Bach.
*****
I'M A McDLT, YOU'RE A McDLT
What if you took the "I'm A Pepper" concept of a hip guy dancing down a roadway while singing about a product, with a growing entourage of people dancing along? And what if you got Jason Alexander (George Costanza) to be that cool guy? And the product was a McDonald's hamburger? This really happened.
*****
IF SOMETHING SOUNDS TOO GOOD TO BE TRUE…
So – which would be your Top 5 from these 38 options?
*****
MOTIVATION
"If you make something idiot-proof, the world will create a better idiot." - Grave's Law
*****
THROCKMORTON'S FIRST LAW OF LIVE MUSIC: IF THERE'S AN UPRIGHT BASS IN THE BAND, IT'S PROBABLY GOING TO BE GOOD
One of the pleasures of reading David Reaboi and following him on social media is that he'll not only educate you on politics and international affairs, but he'll also introduce you to some great jazz. I reached out to him to request a recommendation or two that would include an upright bass. Not only do both of these videos include an upright bass, but they're actually featured instruments.
Thank you David!
Gary Peacock
Pat Metheny & Charlie Haden
*****
Tonight's overnight thread has been brought to you by Treasured Memories of Easter.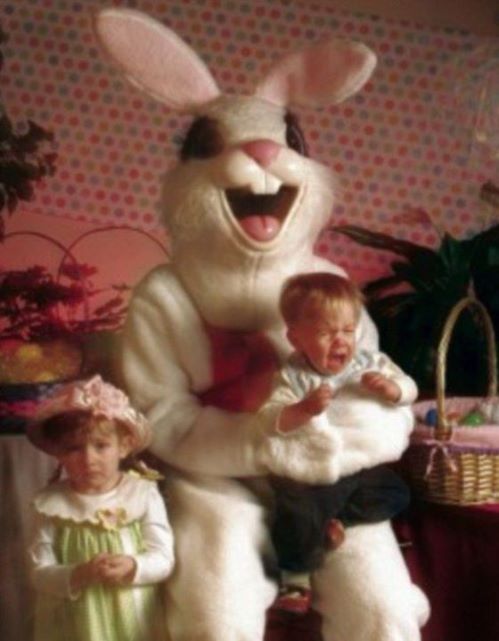 *****
Thanks again to the horde for letting me play host tonight. Please feel free to offer any helpful feedback, insults, or tips at buck.throckmorton at protonmail dot com

posted by Open Blogger at
10:00 PM
|
Access Comments