« Mid-Morning Art Thread [Kris]
|
Main
|
FaceBook's "Supreme Court" Claims That Trump's Ban Was Righteous and Certainly Not Grounds for an Anti-Trust Lawsuit »
May 05, 2021
The Morning Rant - Heritage Foundation's Incoherent Excuse-Making For Biden's Rising Gasoline Prices
[Buck Throckmorton]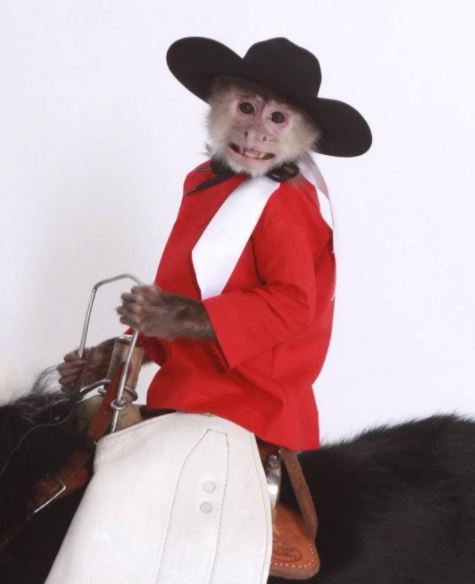 The Heritage Foundation is one of those faux-conservative institutions that suckered a lot of us for too many years, cashing our checks while writing about conservative goals and ideals. When Donald Trump came along and started trying to actually implement conservative policies rather than just talk about them, The Heritage Foundation swung left, finding common cause with enemies of conservatism, including our tech overlords.
As Tucker Carlson noted about Heritage:
"They make deals with people who hate you. They secretly sell out your interests, then they beg you to tithe like it's the medieval church. Like you owe them your money. That's the system that we've had for decades. Maybe that's why no matter how much money you send, nothing gets more conservative. Just the opposite. You wonder just how long this system can continue.
Recently, Heritage's Nicolas Loris had a syndicated column, "What's Behind Rising Gas Prices?" (safe link – not to Heritage's web site) in which he tried to make the argument that rising gas prices have nothing to do with Biden. Nothing at all. But here are some of the things Heritage does blame for gas prices rising so sharply since Biden became President just a few months ago:

• OPEC production levels in 2020 (while ignoring 2021.)
• A law passed in 1920.
• A law passed in 2005.
• Weather
• A change of seasons.
• Gas taxes - which are unchanged since Biden took office.
In trying to shield Biden from blame, here is what Heritage didn't mention:
• President Biden shutting down the Keystone Pipeline, which was scheduled to carry 800,000 barrels of oil per day to Texas refineries.
• President Biden's executive order suspending all drilling and fracking on government lands.
• President Biden's moratorium on new oil and gas leases on federal lands.
• President Biden committing the US to rejoin the Paris Climate Agreement, which merely seeks to destroy the oil and gas industry in the United States.
Here are a few highlights of Heritage's embarrassing effort to protect Biden.
In an effort to boost prices when they began falling sharply a year ago, the Organization of the Petroleum Exporting Countries and Russia agreed to continue curtailing production. Now, however, demand is picking back up.
Heritage advises us that OPEC cut production a year ago. But prices only started rising a couple months ago. What's going on with OPEC now? Oh. "OPEC's Production Rises In March As Iran Boosts Output" Oh well. That would explain why Heritage is dishonestly talking about year-old OPEC production cuts rather than current OPEC production levels now that their man Biden is in the White House.
Refining is the second-largest cost, making up a quarter of the retail price for gasoline. The recent severe cold snap in the Gulf Coast not only reduced domestic crude production by 10%, it also knocked 20% of the entire country's refining capacity offline.
So, with the freeze in the rear-view mirror and production rapidly coming back on line, prices should head back down, right? Funny, but that part was somehow omitted. Because Heritage knows darn well that gas prices are only going up under Biden's anti-petroleum policies.
Federal and state taxes, on average, add another 30 cents per gallon and make up 22% of the retail price.
Wait. Is he saying that new gas taxes have suddenly appeared in the cost per gallon? No. Heritage is now just adding distractions. Those same taxes per gallon were in the price of gas before Biden took office and have nothing to do with the rapid increase in gas prices since Biden's inauguration.
Americans pay higher "hidden costs" today from bad public policy decisions made decades or even more than a century ago. For instance, the Jones Act, passed in 1920, mandates that any goods shipped by water between two points in America must be transported on a U.S.-built, U.S.-flagged vessel with a crew that is at least 75% American.
Does the Jones Act have a provision that kicked in 101 years after being passed, affecting gas prices in 2021 in a manner that didn't affect gas prices in 2020? Of course not, Heritage has completely abandoned trying to explain why gas prices have shot up under Biden, and is now simply trying to distract the reader by pointing out that there are other costs in a gallon of gas besides the petroleum.
There are still more of these:
Another hidden cost is the Renewable Fuel Standard, passed in 2005 and expanded in 2007. The policy mandates that billions of gallons of ethanol (primarily corn-based) be blended into gasoline each year.
Again, Heritage is creating a distraction. Do the Renewable Fuel Standards of 2005 and 2007 affect gasoline prices in 2021? Sure. But no more so than they affected gas prices in 2020, or 2019, or 2018, etc. The Renewable Fuel Standard Act has nothing to do with the spike in gasoline prices under Joe Biden.
In trying to protect President Biden from the destructive consequences of his anti-petroleum policies, The Heritage Foundation has published an illogical and incoherent piece. But it is a helpful reminder that Heritage is now our adversary in the battle for freedom against the governing class. Heritage, along with Democrats and anti-American globalists, wants to make you suffer with higher gas prices, reducing both your standard of living and your freedom.
(buck.throckmorton at protonmail dot com)

posted by Open Blogger at
11:00 AM
|
Access Comments