« San Diego Teachers Refuse to Teach American Students In Person -- But Volunteer to Teach Illegal Alien Kids
|
Main
|
Pro-Abortion Corrupt Favor-Trader and Liberal Lisa Murkowski Gets Her First Challenger »
March 30, 2021
Quick Hits
"Scientific" "American" has an extra dose of The Science (TM) for you today: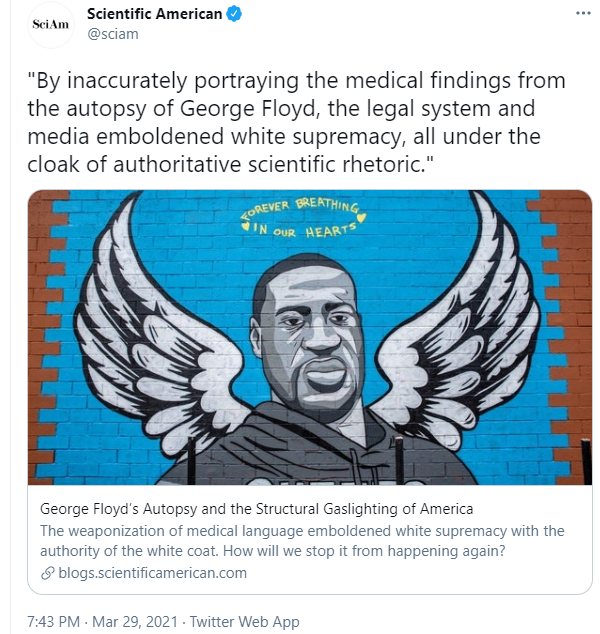 I think it's now safe to say that lunatic Marxists define "The Science (TM)" simply as lunatic Marxism.
#DeathToTheMedia -- ViacomCBS' stock has fallen from $101 to $46 in just the past week.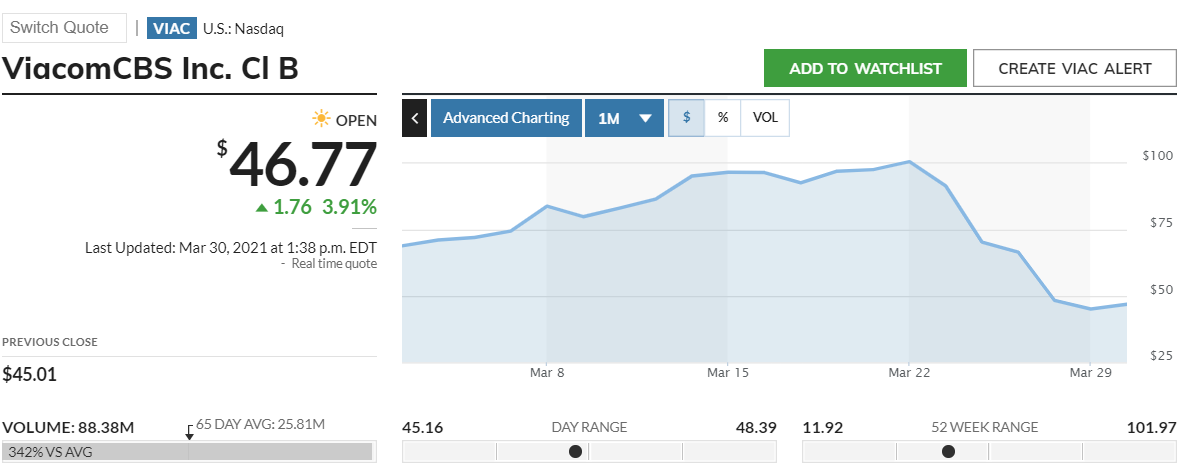 Like many media companies, ViacomCBS is weighed down by a lot of excess debt. And like a lot of media companies -- they've gone woke. (See Star Trek, for example.)
Content warning for this meme from some transgender extremist group, warning that your preference for a certain type of genitals might be transphobic.
Respect The Feminine Penis (TM), bigots !
What does the Rainbow Lobby have on Kristi Noem?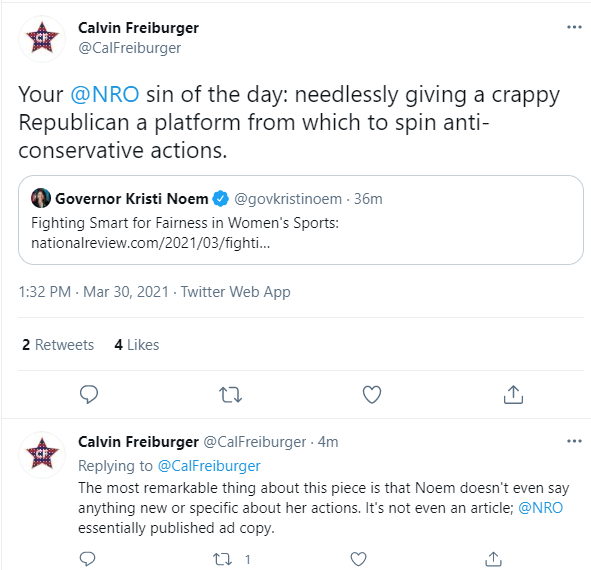 The left doesn't logic very well: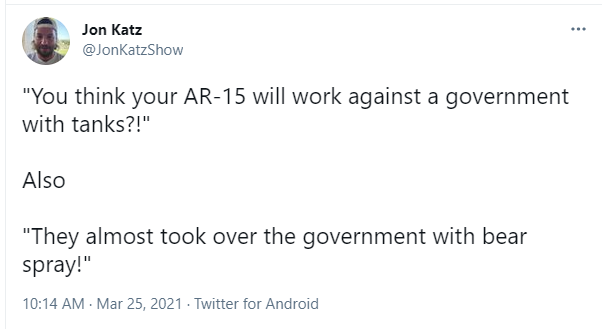 All the masks are gone now as the New York Times delegates its own "journalism" to... noted journalistic institution Media Matters.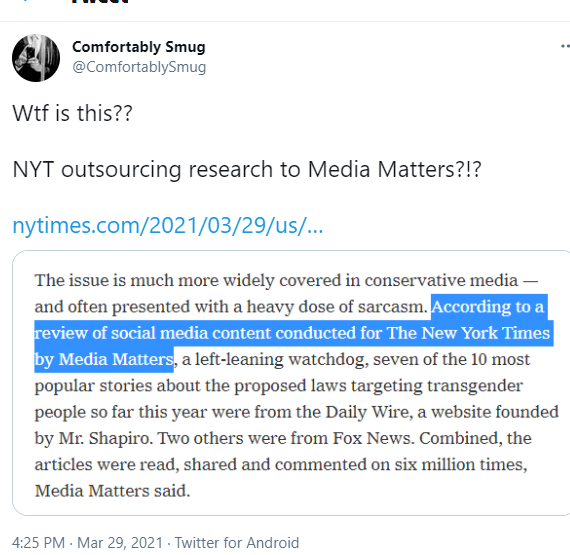 David French's favorite purveyor of "How are you, Fellow Kids?" ice-breakers -- the M. Soy. U. -- is hitting the BLM propaganda lines pretty hard. Which will just make David French love it more.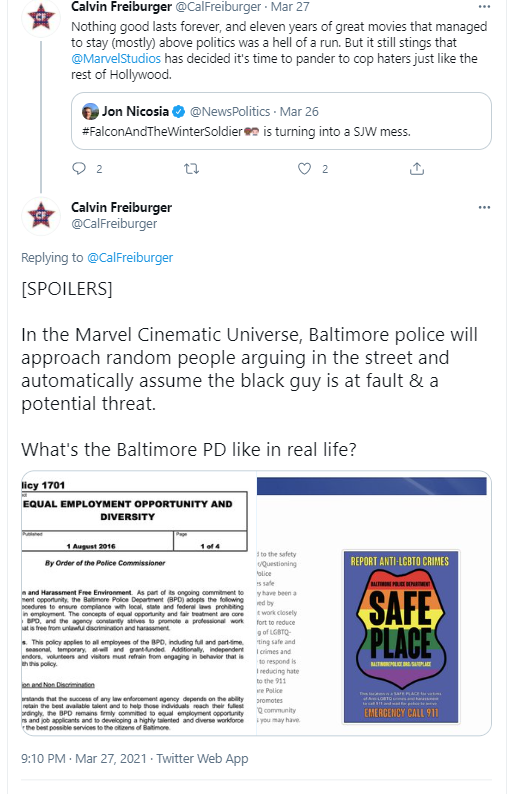 I'm glad the MSoyU is on its way out. It's been fourteen fucking years of one superhero movie after another. Enough.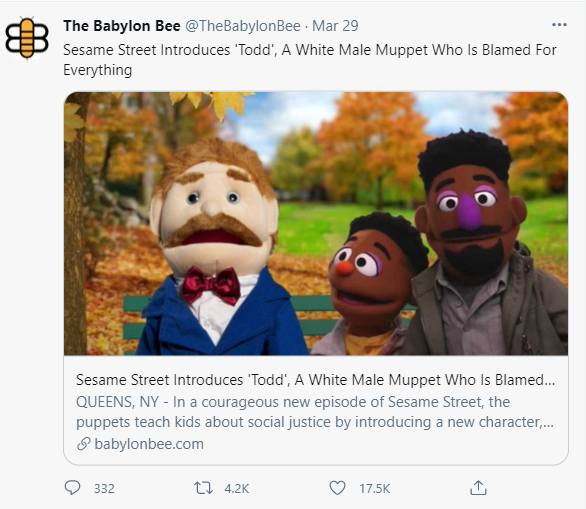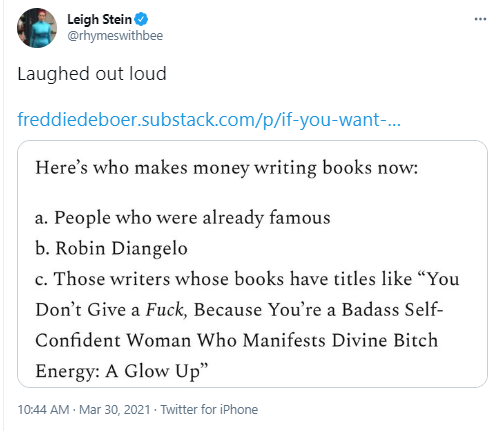 That last category is "AKA Books that Garrett reads."

posted by Ace at
03:47 PM
|
Access Comments