« Quarantine Cafe: Too Many Pussies Edition
|
Main
|
The Morning Report - 3/26/21 [J.J. Sefton] »
March 25, 2021
Tonight's ONT Is Blocking The Suez Canal
G'day mate! Welcome to the Thursday ONT!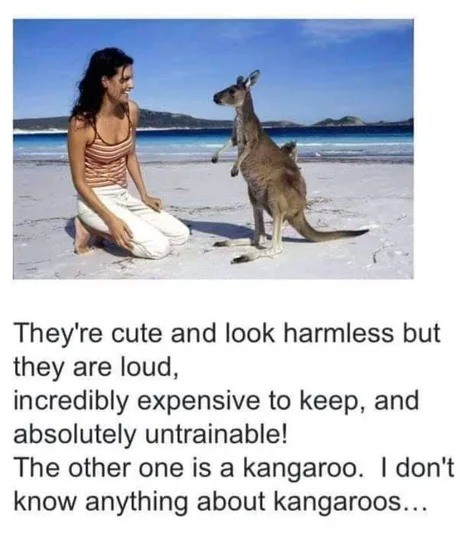 Stuck In The Middle With You
So, has anybody noticed that 13% of the world's trade has ground to a halt? Mega container ship hard aground in Suez Canal. The ship is the ULCV Ever Given, bound for Rotterdam from China. I'm given to understand that it and its sister ships are the largest vessels in the world. You can track the ship here, what's interesting is to scroll out and look at just how many ships are stuck waiting for the canal to clear. 13% of the world's trade goes through the Suez Canal, and now....it can't. I even read one report that some ships have headed for the Horn of Africa rather than waiting. This whole thing is a global disaster (the report that the ship was captained by the first female Arab captain is false, BTW), and the international community has responded promptly...by making memes.
Is this an accident, or a fiendishly clever way to put pressure on Europe's economy? I don't know. I also don't know what to make of this: Mega cargo ship drew giant penis in Red Sea before lodging itself in Suez Canal. On guy on another message board claimed to be a merchant mariner and said drawing dicks when your ship is forced to keep station for a while is not uncommon, it's amusing in a 13 year old boy sort of way, but I have no idea if that's true or not.
Speaking Of Shipping, Look At This Hot Mess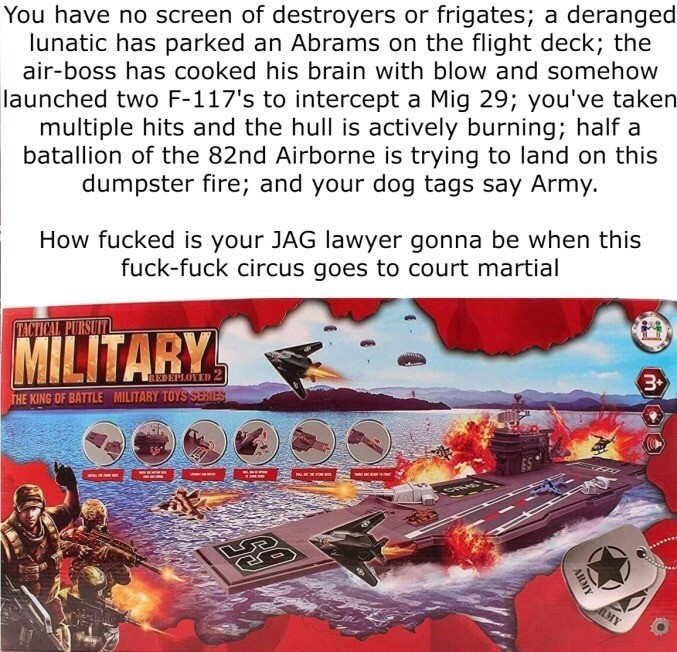 Reddit Is A Garbage Forum

Apparently, one of their moderators is a trans guy whose father was convicted of some truly heinous crimes-torture and sexual abuse of a 10 year old. His son, Aimee (nee Ashton) was a politician in the Green Party of the UK, and after they threw him out of the party Reddit hired him as a moderator where he is banning entire subreddits who even mention his father's crimes, while Reddit itself is trying to hide the fact that they hired Aimee. I'm not going to provide any links because frankly all of the people involved are fucking disgusting, but they're out there if you want to look for yourself.

I Left My F-Bomb In San Francisco

Pilot on hot mic goes on expletive-laden rant against the Bay Area
Just a guess, but I'd say he doesn't like the place.

Heartwarming
What a man. I'm in awe of the determination it must take, not just to compete, but to body build at all when he has CP. The ONT stands and applauds.

Nope, Not Doing That

Just realized that the link I was going to post goes to a white supremacist site. How about this bit of cringe instead:

Not. A. Cult.

One Tough Airman

Incredible story.

From The World Of Sports
Ex-Texans QB Deshaun Watson is one of the best QBs in the NFL. He's also been accused by 13 women of sexually assaulting them, but there's not a huge amount of coverage of the story. Here's why:
Clay On Why Media Is Struggling With Watson Case: 'It Doesn't Fit Easy Identity Politics Criteria'
Hoisting The Black Flag And Begin Slitting...No, I'm Sorry, That Should Be Slipping. Begin Slipping

Canadian Porch Pirate Gets His Just Desserts
A couple of minutes in, the homeowner starts giving him advice and offers him a shovel. How Canadian is that?
Tonight's ONT is brought to you by the luckiest man on the face of the Earth:

posted by WeirdDave at
09:52 PM
|
Access Comments