« Mid-Morning Art Thread
|
Main
|
Quick Hits: A Very Stupid Lunch Break Edition »
March 24, 2021
The Morning Rant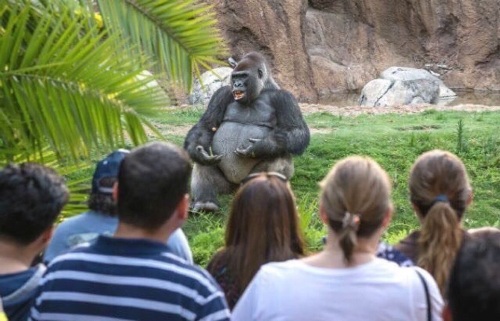 I don't know why Obama ever acquired the reputation for being smart, because he's not. He's actually quite dumb. He has said many dumb things. In fact, every time he opens his mouth, dumb stuff comes out. Like, a couple of days ago, when he issued a statement about the Boulder shootings, all he had to do with offer sympathy for the victims and let it go at that. That would have been fine. But no, the arrogant little twerp has to
turn it in to a political lecture
:
In so many ways, our lives may soon start to return to normal after a long, difficult year filled with so much loss. But in a normal life, we should be able to buy groceries without fear. We should be able to go to school, or go out with our friends, or worship together without mentally planning our escape if someone shows up with a gun. We should be able to live our lives without wondering if the next trip outside our home could be our last.

We should. But in America, we can't.
Progressives seem to expect the entire world to be coated with a thick layer of Nerf material, so that nobody gets hurt, and further, that there should be no possibility that anybody can get hurt. But there's a thing called "situational awareness", and it's a life skill that everyone should learn. Obama is saying "situational awareness should not be necessary in a civilized society, and it's morally outrageous that it is." It's like they're living on a completely different planet. I hear feminists say the same sorts of things. When you suggest to them that women need to learn situational awareness and basic self defense (up to and including carrying) in order to protect themselves from rape, feminists get all huffy and indignant. "That's wrong! That's just wrong!", they shout. "Women shouldn't have to do that! Men need to be taught not to rape!" They actually say this. That's their solution They believe that extinguishing evil behavior is something that can be accomplished by teachers. Or social workers. Or whoever. 'Woke' counselors, maybe?
Another question for the feminists: even if we agree that the correct way to achieve a safe society is education, it's going to take awhile to get there. So how should women protect themselves until the time when self defense is no longer a necessity? They don't say.
But back to Obama's dumb statement:
It will take time to root out the disaffection, racism and misogyny that fuels so many of these senseless acts of violence.
From what we know, the murderer, Ahmad Al Aliwi Alissa, is a mentally ill jihadist. I'm not sure how any of this applies. I seriously doubt he has any "disaffection, racism and misogyny" that anyone can "root out."
But we can make it harder for those with hate in their hearts to buy weapons of war. We can overcome opposition by cowardly politicians and the pressure of a gun lobby that opposes any limit on the ability of anyone to assemble an arsenal.
But we already have a plethora of gun control laws on the books. They are routinely violated or ignored. Anyone with more than 3 functioning neurons knows that if more gun control laws are passed, they will also be violated or ignored.
So who are these laws for? Criminals will not obey the new laws. They don't obey the ones we have now. The only people who will are law-abiding citizens who are already obeying the existing laws .
This makes me think what they're really after is confiscation, and I'm talking about house-by-house inspection and confiscation by federal, state and local law enforcement officials. This is what they want, only they're too afraid to say it. Even after railing against "cowardly politicians", Obama is afraid to say it. He can't possibility believe that merely "making it harder" to obtain firearms, i.e. passing a few more onerous gun control laws, is going to do anything.
Do they really want a country where only the police and military have firearms? I don't think they realize the implications. I know they fantasize about this in a "gee, wouldn't it be nice if..." sort of way, but they never stop to think about what if we had this sort of mass confiscation of privately owned firearms during the Obama years. So there is no private gun ownership and the only firearms in the country were carried by the police and military. And then, in 2017, all of the firearms in the entire country would ultimately by controlled by Donald Trump.
Is that really what they want?
As I said, progressives don't realize what they're asking for by implementing these powerful, sweeping, laws. They don't understand that this is exactly what the founders of America did not want, that is, the concentration of power in the hands of a few. Yes, it may be more efficient, but if 'efficiency' is what they were after, they would have invested all power in the chief executive and that would be that. Progressives need to ask themselves, what if the men whom they want to have this power are voted out of office and replaced a party that hates them? As a self-defense instructor once told me, "never bring a weapon to a fight that you don't want taken from you and shoved up your butt."
Progressives would do well to learn this.
Also totally dumb is Obama pounding the podium for gun control after a summer of rioting, destruction, and burning. It's like he doesn't remember that the police in several major American cities simply abandoned the people they were paid to protect, leaving them at the mercy of lawless thugs and looters. The lesson is clear: when push comes to shove, the government will not be there to protect you.
That is what I have learned after a summer of burning cities. I know I should've realized this before, but it took seeing news videos of Minneapolis burning and the Seattle police running away from Antifa scum to cause it to finally sink in. Government is not your friend, they are not hear to help you, and its number one priority is its own self preservation.
The police are really good at catching speeders and taking a report after your house has been burgled, but when things are falling apart and the center is not holding, they won't be there. And who is hurt the most by this? Poor and minority neighborhoods, of course. This is another reason why gun control laws are insane and stupid. Obama's expressed wish to "make it harder" for our most vulnerable citizens to acquire the means to protect their lives, their businesses, and their homes is outrageously immoral.
One more thing: After the 2020 riots, I never want to hear anyone say "nobody needs an AR-15" ever again.


This F*king Guy: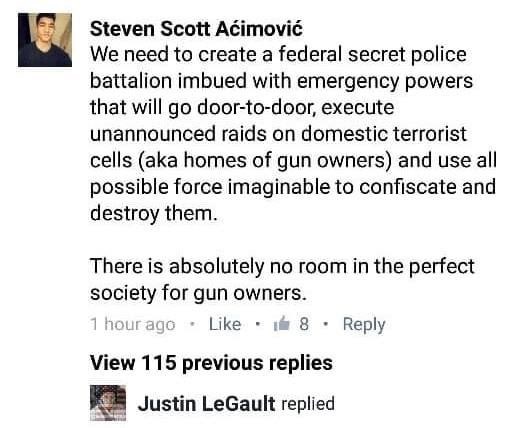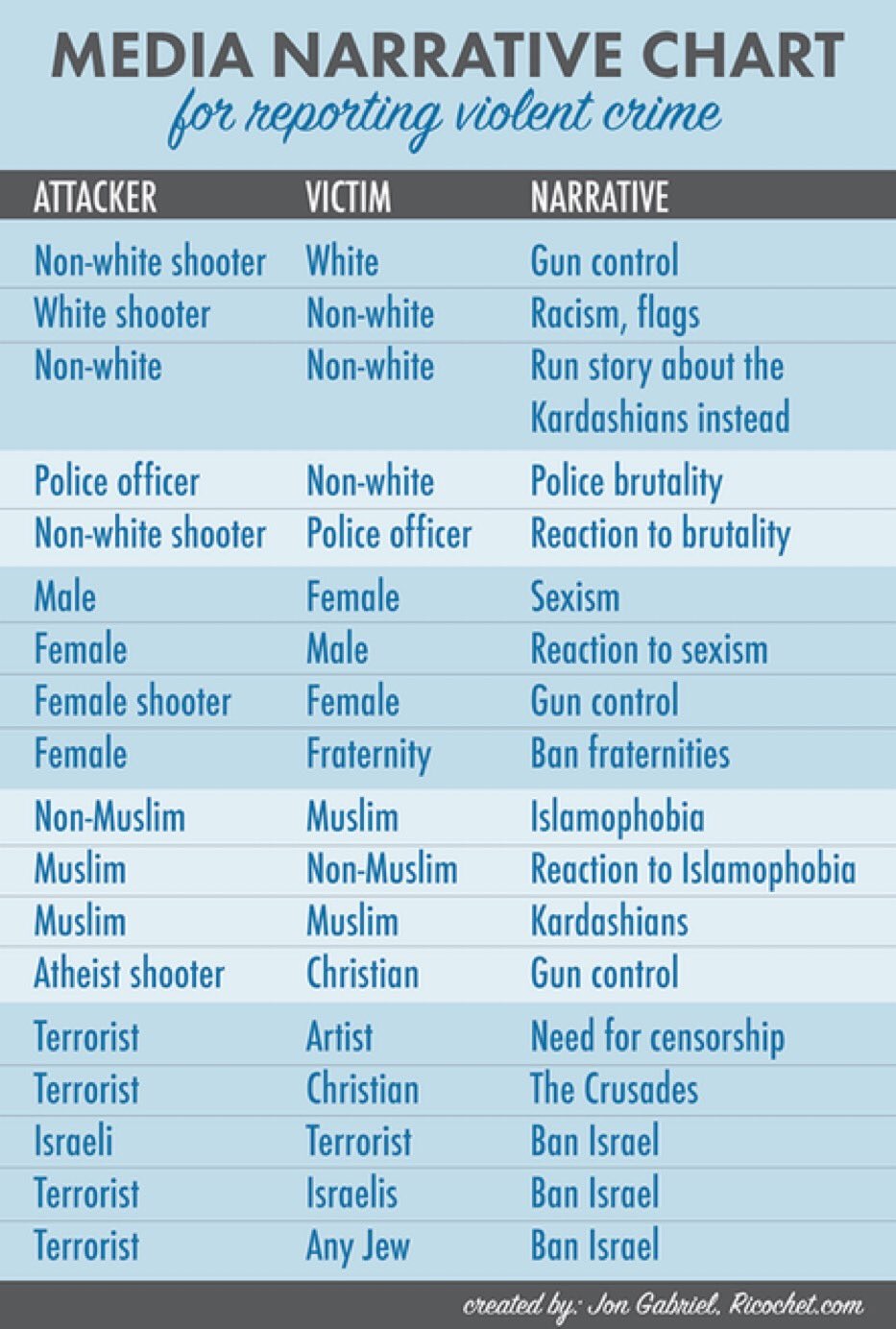 The King City Chronicle, Missouri, January 23, 1914:


Because nothing deters a masher from his mashing activities quite like getting his d1ck shot off.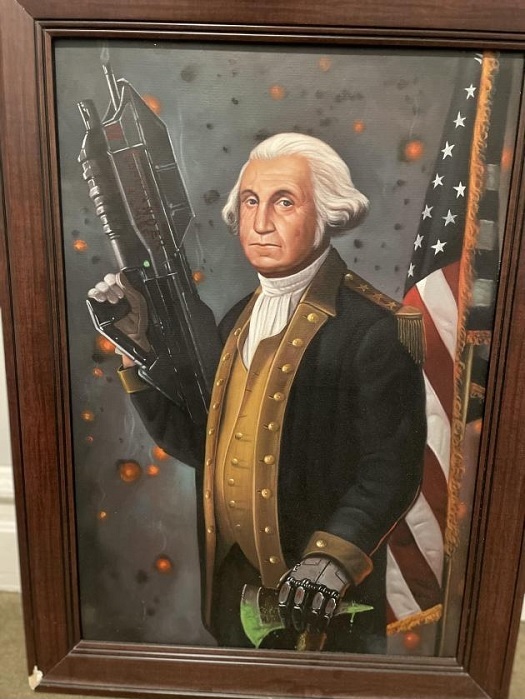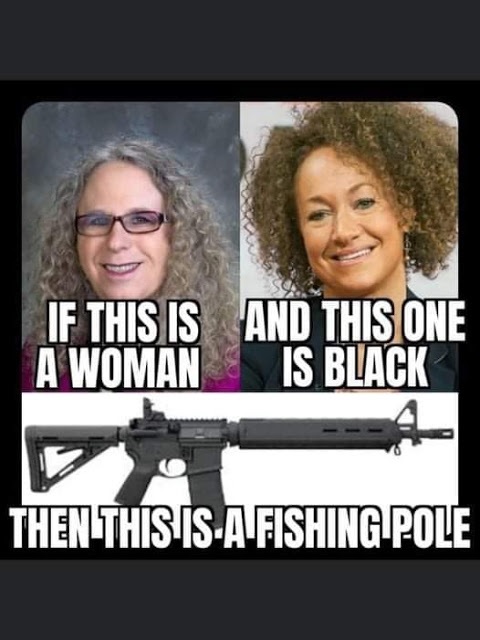 Compare & Contrast: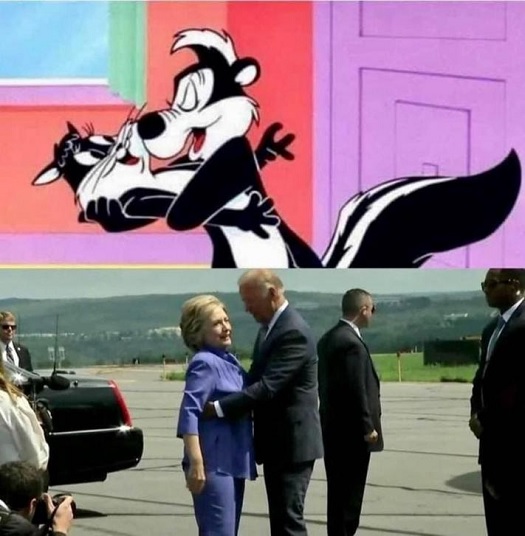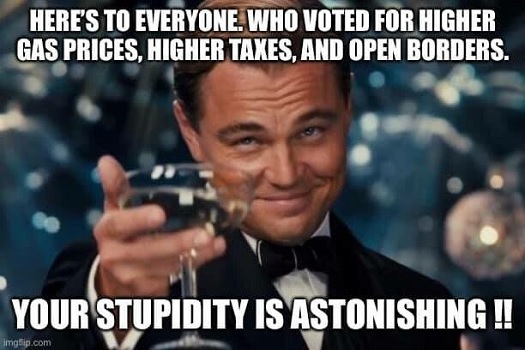 These Ones Always Crack Me Up: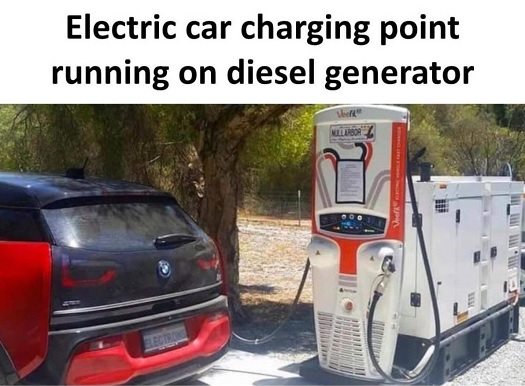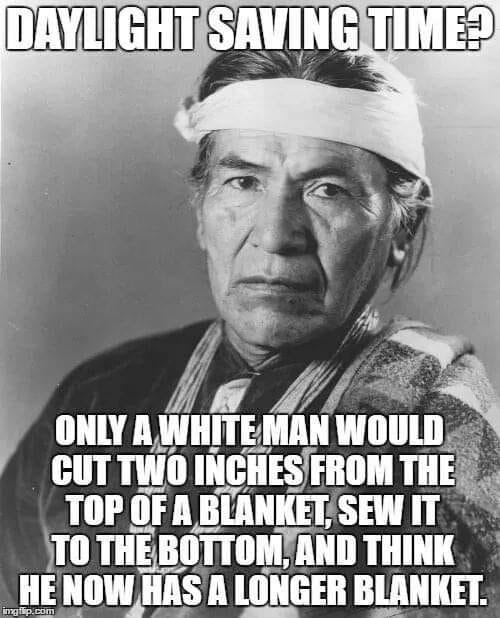 AoSHQ Weekly Prayer List
Please submit any prayer requests to "Annie's Stew" at apaslo atsign hotmail dot com.
Prayer Requests:

12/12 – Katya, the designated driver sends an update that she was in the ER with shortness of breath last weekend, and has found she has a blood clot in her lung now. The blood thinner she was on for the clot in her leg wasn't doing the job, so she is giving herself injections twice a day of enoxaparin sodium. She feels good, mostly. She sends her thanks for prayers and support through her chemo treatments.
12/29 Update: Last week was her last chemo treatment. She still has 4 infusion treatments of Keytruda, which is the immunotherapy drug that is still in clinical trials in the US. She has an appointment on Wednesday with the surgeon to scheduler her mastectomy. She sends thanks for continued prayers and support.
1/19 Update – Katya's surgery was pushed back to the 28th because she has pneumonia.
2/8 Update – Katya's pneumonia is getting better, and she has been cleared for surgery. On Thursday, she will have a bilateral mastectomy. Prayers for recovery and continued cancer treatment are requested. In a couple of weeks she will begin radiation therapy.
2/16 Update – Katya sent word that her surgery went great, but she's had some issues since then. (The blood thinner medication for blood clots caused low blood pressure. Then she was losing blood, which caused dizziness and confusion. She got 4 units of blood, so that seems to be getting better. Her pneumonia and chemo have not helped with all of this, but it is getting better.) The surgeon thinks they got 99% of the cancer during surgery. And she is so happy that the surgery is over!
3/2 Update – Katya says she is healing well now, and things are back on track with her treatment.
3/23 Update – Katya continues to heal well from the mastectomy. She still is dealing with pneumonia, but has oxygen at home, which is helping, and she will see a pulmonologist on 3/31. She will start 6 weeks of radiation therapy on Thursday (3/25).

2/19 – Pooky's Girl requests prayers for Pooky, as he is going to have surgery to correct his deviated septum on 3/9. She is praying that the anesthesia works (he's had problems with that in the past) and that it helps him breathe better and in turn helps his mental state.
3/16 Update – Pooky's surgery went very well! He's now adjusting to being able to really breathe for the first time in years. Pooky and Pooky's Girl are very thankful for the many prayers sent on their behalf.

2/26 - BeckoningChasm requested prayers for L,Elle, a former member of the Horde, who is going to have surgery and is a bit frightened by the prospect. Any prayers would be most appreciated.

2/26 – Mindful Webworker requested prayers for complete healing for his wife, MJ, who has for decades lived with a disfiguring and debilitating health problem. It has lessened and worsened by never gone away. Suddenly, the night before last, it has become very much worse than it has ever been.

3/3 – Fenelon Spoke also passed along a prayer request for Farmer mentioned the other night that his wife Jules's mother was near death in hospice so they need strength and comfort and a peaceful passing of his MIL who has been in hospice for about five months.

3/10 – Ladyl requests prayers for her friend Teresa, who is getting a bone marrow transplant for multiple myeloma on 3/11.

3/16 – Pollywog the 'Ette requests prayers for "Thing From Snowy Mountain". He sends thanks for the prayers for his mother's recovery from Covid, and for him as he struggled against the people who wanted her to be left to die. Now he needs wisdom, strength, favor as he negotiates the bureaucracy that almost killed his Mom, and for financial provision to care for her.


For Healing:

2/24 – Lyndi Barker could use some prayers. She has Stage 4 cancer that has spread everywhere.

2/24 – Prayers are requested for Suzy. She is fighting liver cancer, and now just barely survived a bout of septic shock. Prayers for her and her husband are appreciated.

3/3 – Fenelon Spoke requested prayers on Backwards Boy's behalf. Backwards Gal is very ill and he doesn't think she'll live through the year. So prayers for a miracle of healing and that God surrounds them with grace and strength in whatever ways are needed.

3/3 – Fenelon Spoke requested prayers for .....(ellipsis), who has been sick since the winter of 2020 and needs healing).

For submission guidelines and other relevant info, please contact Annie's Stew, who is managing the prayer list. You can contact her at apaslo at-sign hotmail dot com
If you see a prayer request posted in a thread comment, feel free to copy and paste it and e-mail it to Annie's Stew. She tries to keep up with the requests in the threads, but she's not here all of the time, so she may not see it unless you e-mail it to her. Please note: Prayer requests are generally removed after five weeks or so unless we receive an update.
Romans 8:26-27:
[26] In the same way, the Spirit helps us in our weakness. We do not know what we ought to pray for, but the Spirit himself intercedes for us through wordless groans. [27] And he who searches our hearts knows the mind of the Spirit, because the Spirit intercedes for God's people in accordance with the will of God.


Who Dis: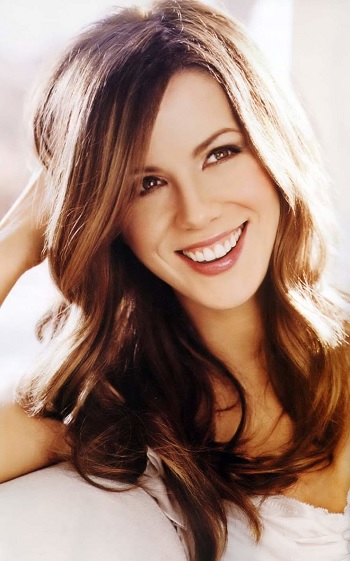 Photo 2
Photo 3
(leggy!)
Photo 4
Photo 5
(leggy!)
Photo 6
Photo 7


For the 'Ettes: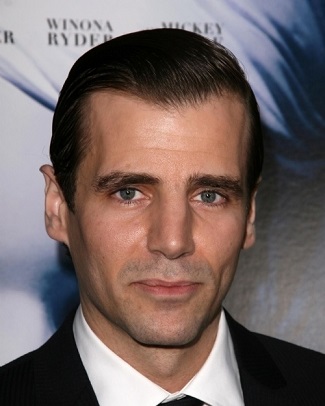 Photo 2
Photo 3
Photo 4
Photo 5


Monday Who Dis: Audrey Landers is not just another pretty face. She is an accomplished actress, singer, writer, composer and producer. As a singer and composer, she has earned 10 gold singles, four gold albums and two platinum albums. In addition to all of this, she also manages and produces her son's (Daniel Landers) music career. She teamed up in 1986 with Eddie Albert's son, Edward Albert, for the action/adventure film Getting Even.


Today's Edition Of The Morning Rant Is Brought To You By Gumbo: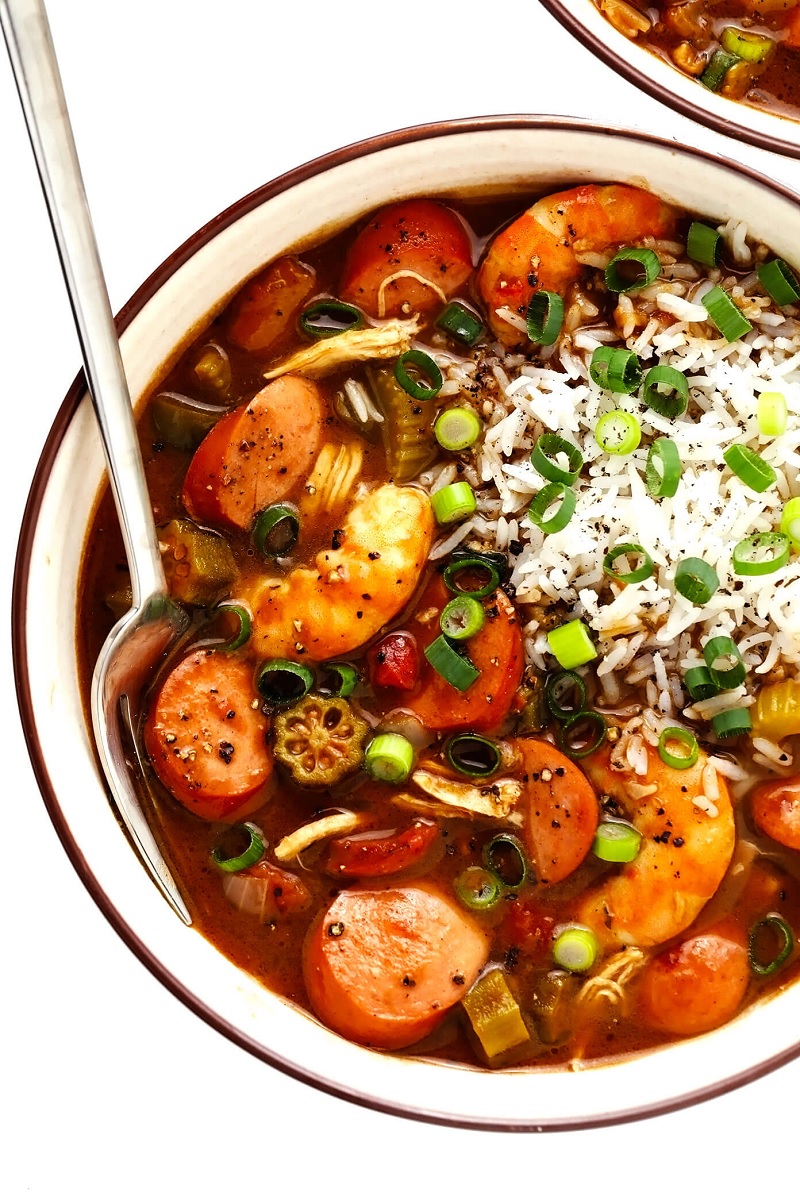 (click for bigger gumbo)
Gumbo recipe available here. This gumbo recipe looked so good I had Mrs. Muse whip up a batch and serve it with white rice. It was really good. Lots of flavor and a good amount of heat. One thing, though: The recipe says the prep time is 15 minutes, but that's a joke. All of the deveining and chopping and slicing and dicing that Mrs. Muse had to do before she started the actual cooking took her a good half hour. But it was well worth it.

posted by OregonMuse at
11:15 AM
|
Access Comments