« EMT 3/14/21
|
Main
|
Feelings Over Facts Have Helped Get Us Where We Are Today »
March 14, 2021
Sunday Morning Book Thread 03-14-2021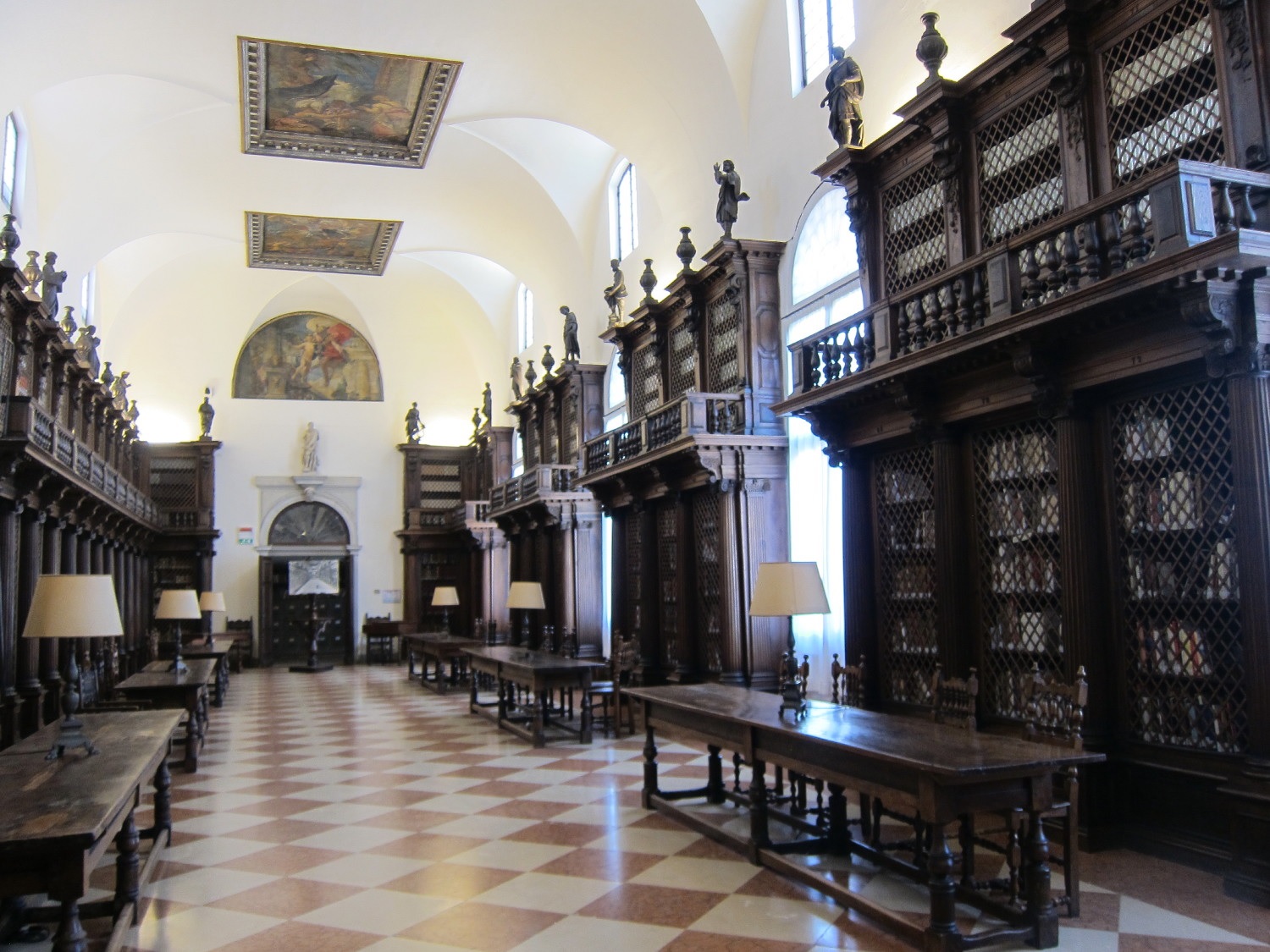 Giorgia Cini Foundation Library (old) Venice, Italy
Good morning to all you 'rons, 'ettes, lurkers, and lurkettes, wine moms, frat bros, crétins sans pantalon (who are technically breaking the rules). Welcome once again to the stately, prestigious, internationally acclaimed and high-class Sunday Morning Book Thread, a weekly compendium of reviews, observations, snark, witty repartee, hilarious bon mots, and a continuing conversation on books, reading, spending way too much money on books, writing books, and publishing books by escaped oafs and oafettes who follow words with their fingers and whose lips move as they read. Unlike other AoSHQ comment threads, the Sunday Morning Book Thread is so hoity-toity, pants are required. Even if it's these pants, which I know look really dorky today, but you know, back in the day, I could totally see myself wearing them if I were going to be attending a revolutionary struggle session at Angela Davis' pad. They'd look great on me while I'd be standing next to the Mao and "Uncle" Ho posters and rapping with the comrades about the dictatorship of the proletariat. Which, of course, is going to be temporary. Just like our pants.


Pic Note:
There are two sections to this old library:
The Fondazione Giorgio Cini is located on the San Giorgio Maggiore island. The former Benedictine monastery was completely abandoned and looted when Count Vittorio Cini obtained the concession of the island in 1951. In honour of his son Giorgio, he restored it to its original beauty. Today, the Fondazione Giorgio Cini continues his legacy and it is one of the most prestigious international cultural institutions. The magnificent building houses two libraries. The ancient Longhena library still has the original bookcases by Franz Pauc from 1671.

The former dormitory of the Benedictine monastery was designed by Giovanni Buora in 1494. It faces on one side the water and the Bacino di San Marco, while the other side faces the monastery gardens and orchards. This long corridor was converted into a new library 'Nuova Manica Lunga' by architect Michele De Lucchi in 2009, in line with the latest library technologies. The design is magnificent with natural light coming in from the ceiling. The former cells of the monks have been transformed in small meeting rooms, offices, and repositories for special collections, such as the important collection of early printed books. If you are studying art or literature, this place must really feel like heaven.
A photo of the newer library is below the fold.


It Pays To Increase Your Word Power®
I've heard the name of the old English king Æthelred the Unready a number of times, and have always wondered how he earned that particular label:
Æthelred (Old English: Æþelræd, pronounced [ˈæðelræːd];[n 1] c. 966 – 23 April 1016), known as the Unready, was King of the English from 978 to 1013 and again from 1014 until his death. His epithet does not derive from the modern word "unready", but rather from the Old English unræd meaning "poorly advised"; it is a pun on his name, which means "well advised".
Oh, darn. I had always thought that it was because he lost an important battle because he showed up late, or was suffering from a bout of the green-apple two-step, or something like that.


March 28th Is International De-Lurk Day -- Mark Your Calendar

The last Sunday in March was when I posted my first book thread back in 2012. So it seems somehow appropriate to note this, by encouraging all of you book thread lurkers and lurkettes (and I know you're out there, because I get e-mail from you) to give a little back of what you've been given. That is, if you've enjoyed a book that you first heard about on the book thread, you probably know a book or two that the rest of us would like to hear about. The value of the book thread is in the comments, where books are recommended, de-recommended, and generally discussed. So the more, the merrier.
So this is what I'd like you lurkers and lurkettes to do:
1. Either read a new book or pick an old one you've already read.
2. Write up a short review, what you liked about it, what you didn't like about it, what worked, what didn't, etc. It doesn't have to be big and fancy, a brief paragraph would be fine.
3. Select an anonymous nick-name ("nic") for yourself, hopefully one that isn't already being used by someone else. And if you've been lurking for any period of time, you should pretty much know who the regulars are.
4. Post your review under your anonymous nic.
5. Perhaps in some future book thread, someone will comment that they picked the book you recommended and are enjoying it.
6. Thus the Circle of Life goes on.
And that's all. You don't have to stick around, or reply to comments if you don't want to. After de-lurking, you can certainly re-lurk. And whatever you do, don't worry about what anybody says. After all, we're all morons.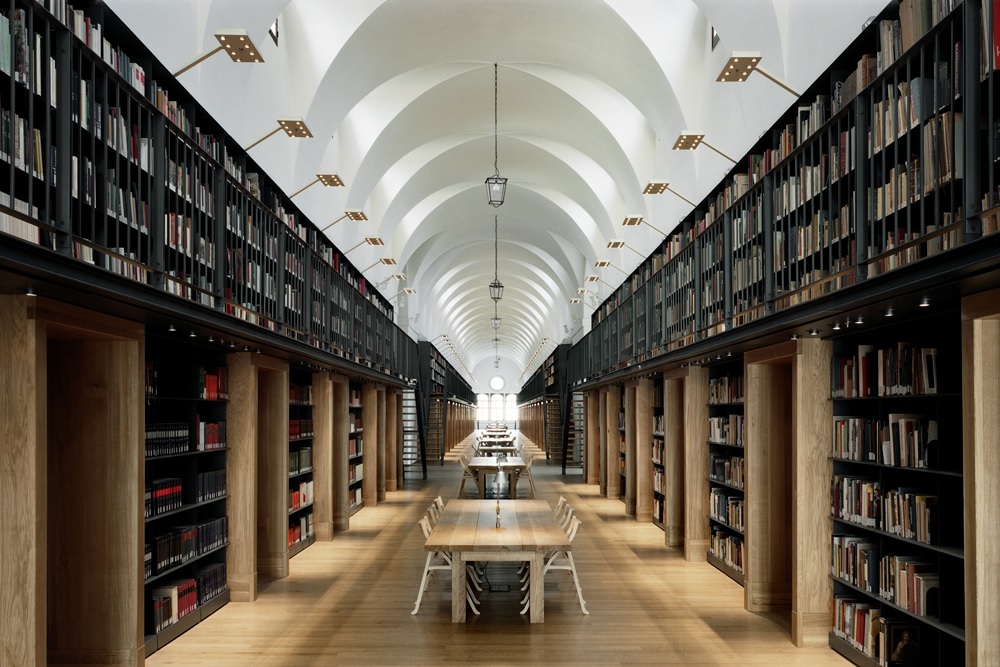 Giorgia Cini Foundation Library (new) Venice, Italy


None Dare Call It Censorship (Again)
Apparently, Amazon has announced that they will no longer sell books that treat transgenderism as a mental illness. Alrighty then. I mentioned last week that Ryan Anderson's book When Harry Became Sally had suddenly disappeared, so it was apparently the first to feel the axe.
Alrighty then.
However, at least one book of this type is apparently still being sold. I know this because it got suggested to me by Amazon(!) as I was looking at something else. I mentioned this book back in October of last year, Irreversible Damage: The Transgender Craze Seducing Our Daughters by Abigail Shrier, a Wall Street Journal writer who has done extensive research:
Until just a few years ago, gender dysphoria—severe discomfort in one's biological sex—was vanishingly rare. It was typically found in less than .01 percent of the population, emerged in early childhood, and afflicted males almost exclusively.

But today whole groups of female friends in colleges, high schools, and even middle schools across the country are coming out as "transgender." These are girls who had never experienced any discomfort in their biological sex until they heard a coming-out story from a speaker at a school assembly or discovered the internet community of trans "influencers."...

Unsuspecting parents are awakening to find their daughters in thrall to hip trans YouTube stars and "gender-affirming" educators and therapists who push life-changing interventions on young girls—including medically unnecessary double mastectomies and puberty blockers that can cause permanent infertility.
Because transgenders are now at the top of the 'woke' hierarchy, kids can boost their social status by becoming one. Only if they change their minds, going back can be difficult.
Anyway, Amazon still sells this book. Perhaps it has escaped the banhammer because it deals with a specific subset of the population, teenaged girls, and not all transgenders in general. Perhaps. Or, maybe they just haven't noticed it yet.


Who Dis: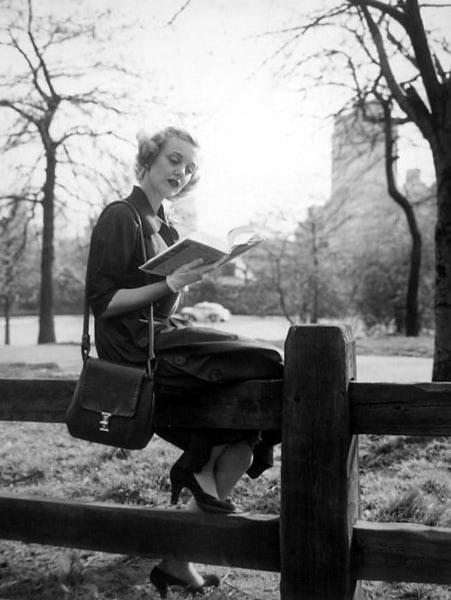 (Last week's 'who dis' was actress
Agnes Moorehead
.


What the Big "Idea"? Andy Knows...
Andy Ngo is a mensch. He regularly risks his life reporting on the activities of Antifa scum, and I actually don't know how he does it. His face is familiar enough so that he is known by sight, and they pretty much want to kill him from what I've heard. The fact that he keeps on with his work despite the threats on his life is quite remarkable.
His book, Unmasked: Inside Antifa's Radical Plan to Destroy Democracy, is a Number 1 best-seller on Amazon (in this case it is the top seller in 3 topical categories, 'Radical Thought', 'Censorship' (heh), and 'State & Local Government'.
A journalist who's been attacked by Antifa writes a deeply researched and reported account of the group's history and tactics. When Andy Ngo was attacked in the streets by Antifa in the summer of 2019, most people assumed it was an isolated incident. But those who'd been following Ngo's reporting in outlets like the New York Post and Quillette knew that the attack was only the latest in a long line of crimes perpetrated by Antifa. In Unmasked, Andy Ngo tells the story of this violent extremist movement from the very beginning. He includes interviews with former followers of the group, people who've been attacked by them, and incorporates stories from his own life. This book contains a trove of documents obtained by the author, published for the first time ever.
The Kindle edition is a bit spendy, $15.99. I'm interested in the documentary evidence he has acquired.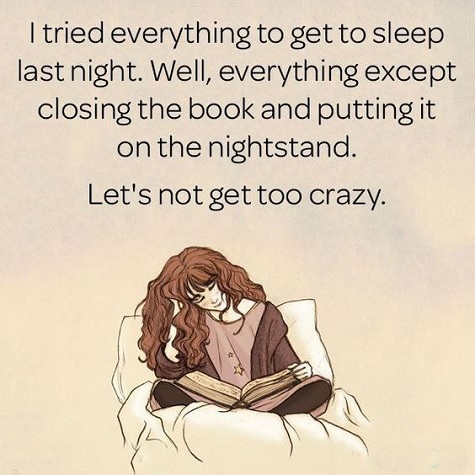 Moron Recommendations
What an amazing coincidence. In late Feb., I received an e-mail recommendation for a book that I dropped into the queue as I had enough for last week's book thread -- and then it gets mentioned by a completely different moron in last week's book thread:
235 I am very much looking forward to reading Tom Holland's "Dominion" which is about Christianity's immense influence on Western Civilization and the world. Holland, a Brit who is normally focused on the history of Rome, says that after the words of Christ Himself, perhaps the single most amazing and revolutionary line in history is Paul's about how there is neither Jew nor Greek, slave nor free, but we're all united in Christ. Holland explains what an absolute bombshell that was in the ancient world and how it still shapes the Western world in ways people don't even think about. The entire concept of human rights, for instance, is a Christian idea that secularists refuse to recognize as Christian.

Posted by: Donna&&&&&V at March 07, 2021 10:39 AM (HabA/)
There's not much the Amazon blurb can add to Donna&&&&&V's description of the content Dominion: How the Christian Revolution Remade the World, except to emphasize what to me is the key point:
... our morals and ethics are not universal but are instead the fruits of a very distinctive civilization. Concepts such as secularism, liberalism, science, and homosexuality are deeply rooted in a Christian seedbed.
She also provided a link to a debate on this topic between Holland and atheist philosopher A.C. Grayling.
Another commenter, yara, linked to a review of Holland's book by Reformed pastor/theologian Tim Keller that is worth reading.
___________
39 I'm finishing up Susannah Clarke's _Piranesi_. She's the one who made a huge splash with her first novel _Jonathan Strange and Mr. Norrell_ but then didn't write much for a long time. I believe she had some kind of serious health problem.

Anyway, she did manage to write a new book, and it's really good. Not related at all to Strange/Norrell. If you like Borges or the Narnia novel _The Magician's Nephew_ it's got a lot of influences from them. Not a children's book, though.

Recommended.

Posted by: Trimegistus at March 07, 2021 09:18 AM (QZxDR)
Here's what Amazon has to say about Piranesi, a novel set in an alternate reality where:
Piranesi's house is no ordinary building: its rooms are infinite, its corridors endless, its walls are lined with thousands upon thousands of statues, each one different from all the others. Within the labyrinth of halls an ocean is imprisoned; waves thunder up staircases, rooms are flooded in an instant. But Piranesi is not afraid; he understands the tides as he understands the pattern of the labyrinth itself. He lives to explore the house.

There is one other person in the house―a man called The Other, who visits Piranesi twice a week and asks for help with research into A Great and Secret Knowledge. But as Piranesi explores, evidence emerges of another person, and a terrible truth begins to unravel, revealing a world beyond the one Piranesi has always known.
About $12 on Kindle. Eh, could be worse.
___________
So that's all for this week. As always, book thread tips, suggestions, bribes, insults, threats, ugly pants pics and moron library submissions may be sent to OregonMuse, Proprietor, AoSHQ Book Thread, at the book thread e-mail address: aoshqbookthread, followed by the 'at' sign, and then 'G' mail, and then dot cee oh emm.
What have you all been reading this week? Hopefully something good, because, as you all know, life is too short to be reading lousy books.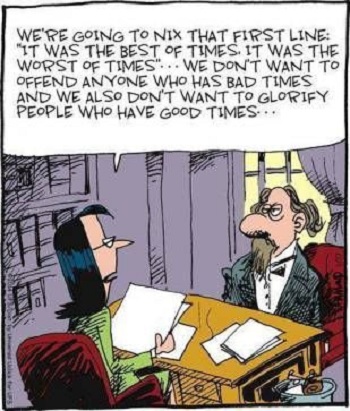 posted by OregonMuse at
09:08 AM
|
Access Comments