« Citing Sexual Assault Allegations -- But Not Proven Murders -- Communist NYC Mayor DiBlasio "Calls" for Cuomo to Resign
|
Main
|
Quick Hits »
March 11, 2021
Surprise! Liberal Bougie-Boomer NeverTrumper Adam Kinzinger Votes to "Close Gun-Show Loophole," Impose Universal Background Checks
He claims that of course he supports the Second Amendment -- he just believes in "making some changes for the greater good."
Another "True Conservative" -- unmasking himself.
Weird how these "True Conservatives" keep turning out to be very, very liberal neocons who are only interested in foreign wars and corporate tax cuts.
By the way: You know why this "True Conservative" is going hard left, right?
Because Illinois is losing a Congressional district and the Democrats will decide whose district will be eliminated.
This craven cocksucker is making sure the Democrats know that he's a Democrat in all but name so that they know they should keep his seat while eliminating the seat of a real Republican.
He's not just trying to continue ill-serving his constituents -- he's fighting to make sure a decent conservative gets purged instead of him.
But NeverTrump are fighting for pure principle, right?
Right.
Every day these filthy scumbags find new ways to show off their sick-making stink of their cowardice and fecklessness.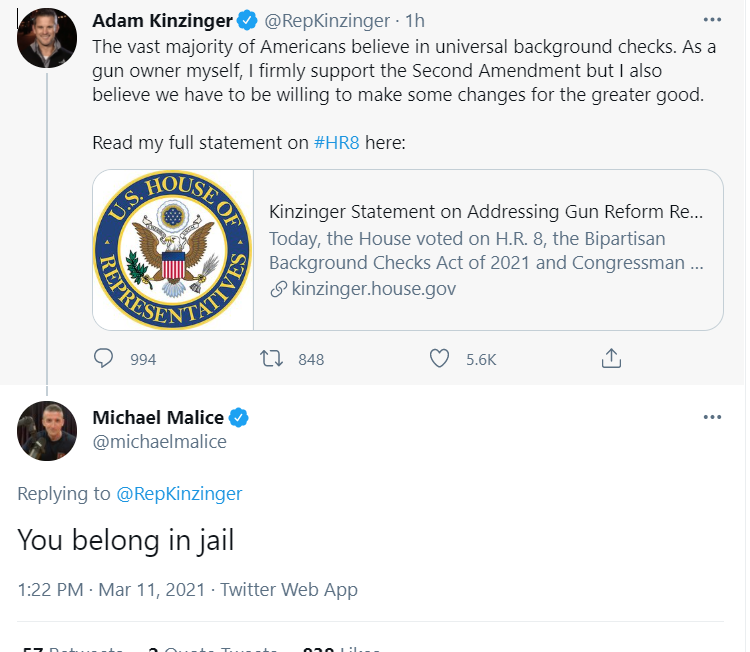 posted by Ace at
02:41 PM
|
Access Comments