« Re-Education Camp Cafe: Ice Dunking Edition
|
Main
|
The Morning Report - 3/9/21 [J.J. Sefton] »
March 08, 2021
Monday Overnight Open Thread (3/8/21)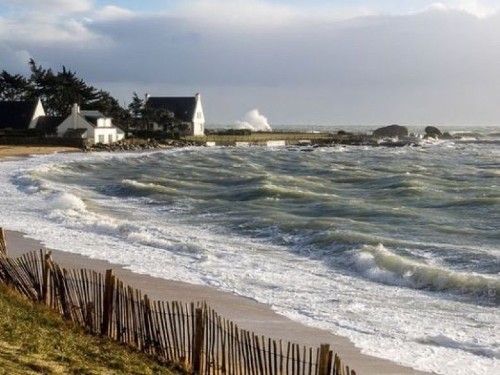 ***
The Quotes of The Day
Quote I

"They [property management owners] can change the rent rates within 30 days notice. I don't think that's fair," Emily O'Donnell with the Housing Assistance Program Chattanooga Neighborhood Enterprise
Quote II

"The delivery of education must ensure that no child experiences harm from the resources that are shared." Manny Figueiredo, director of education for a school board in Ontario, Canada
Quote III

"They were definitely in talks on canceling the whole season over that picture. But our vice president of athletics and our coach really fought for us and kept the season alive," Rory Freck, a John Burroughs High School baseball player
Quote IV

"I expect all this vile destructive self-serving nonsense from Meghan Markle – but for Harry to let her take down his family and the Monarchy like this is shameful," Piers Morgan
Quote V

But there's something else that's going on that's more subtle. What that is, is that the industry, the producers, are practicing serious capital discipline and they're not roaring back to produce more oil. And also, they're getting squeezed by the administration.

So,the ban on leasing — the prohibition on new leases from the Biden administration — that's going to create a psychology in the industry of, "There's going to be less available," and the psychology drives the pricing as well.

As long as we see this hostile administration, we're going to have a problem with prices. Shell Oil John Hofmeister
***

The ONT is making it official. There is now an official pool for when Kamala "The San Francisco Head Hunter" becomes *Resident of the White House.

In Embarrassing Senior Moment, Biden Forgets What Pentagon's Called, Blanks On Secretary Of Defense Name

After bumbling through a public appearance last week - at one point mumbling "What am I doing here?" while forgetting the names of key Democrats, the President of the United States on Monday couldn't remember the name of the Pentagon, or his own Secretary of Defense, Lloyd Austin - who spoke minutes before Biden took the stage to offer remarks during International Women's Day.

All official entries must be emailed to petmorons at gmail dot com. Not sure what the winner will receive. We are like the current administration, we will make up shit as we go along.
***

A fair number of you Morons pick on us Midwesterners. Now some Bloody wanker is examining our language. H/T Bluebell
***
Well of course they did. White House praises 'courage' of Meghan and Harry after interview

White House press secretary Jen Psaki praised the "courage" of Meghan, Duchess of Sussex, and Prince Harry for speaking out about mental health after their prime-time interview with Oprah Winfrey.

But she declined to say whether the president and his wife, who is a friend of Harry's, watched the bombshell TV appearance.

The couple used their first major TV interview since moving to California to accuse other members of the British royal family of racism, and the Duchess of Sussex said she had contemplated suicide.

Psaki was asked whether President Biden and the first lady had any reaction.

Jill might have watched it. Joe was in bed with his drool guard in place.
***

So ladies, would you like to attempt this?
***
***
Two weeks ago today it was -37. Last Monday we had to clean up 10" of snow. Today, it hit 50 here in the Land of The Frozen Tundra. Is Spring on its way? Check out this map.
***
If I go out to dinner and have a bad meal and/or service, I won't go back. Serve rot to our armed forces, keep your contract.

The Pentagon on Monday said that no moves are being made to remove any company from food service operations after National Guard troops assigned to protect the U.S. Capitol got sick from eating tainted meals served to them last week.

About 50 National Guard troops have been treated for gastrointestinal complaints — six as outpatients at military treatment facilities and the others at an aid station set up at the Capitol, Defense Department spokesman John Kirby told reporters.

But after food vendor facilities were inspected multiple times, "with no substantial issues having been recorded," Kirby said he is not aware of any changing contracts due to the illnesses.
***

Jester and Happy. Not what you think it is.

LEONI TWP., MI – An 18-year-old man was killed Saturday while running on I-94.

Shaun Happy, of Chelsea, was fatally hit by a Jeep on the freeway around 7:14 p.m., March 6, on I-94 near Sargent Road in Leoni Township, Blackman-Leoni Department of Public Safety Director Mike Jester said.

The driver, a 37-year-old man from Rochester Hills who was driving a 2020 Jeep westbound, was uninjured, Jester said.
***
Let's figure this out. To become a psychologist you need a Bachelor's Degree and A Doctorate Degree. So basically one is spending 8-12 years in higher education. If you are a psychologist and can't figure out how to get a hug. There is something wrong with you.

Renee Behinfar lives alone in Scottsdale, Ariz. The pandemic has been painfully isolating for her and has left her longing for warmth and touch.

On a recent afternoon, she finally was smothered in long-awaited hugs — by a 2,000-pound cow.

"It was really my first real hug of the year," said Behinfar, 43, a psychologist who sought out bovine comfort with a friend.

People are signing up to hug cows at sanctuaries across the country, many desperate for affection as the nation approaches a full year of social distancing during the pandemic.

When Sammy the cow, who was rescued from a dairy farm, laid her head in Behinfar's lap and fell asleep, Behinfar began to cry. The pandemic, she said, has been a time of unprecedented loneliness.

"In the end, I really didn't want to let her go," Behinfar said.
***
Doctors have God complexes? Who knew.

SACRAMENTO, Calif. (AP) — The Medical Board of California said it would investigate a plastic surgeon who appeared in a videoconference for his traffic violation trial while operating.

The Sacramento Bee reports Dr. Scott Green appeared Thursday for his Sacramento Superior Court trial, held virtually because of the coronavirus pandemic, from an operating room. He was dressed in surgical scrubs with a patient undergoing the procedure just out of view; the beeps of medical machinery can be heard in the background.
***

Suck it up Buttercup? Or the government needs to step in?

"I Was Forced To Suck It Up And Get Back To Work:" Heartbroken Mom Shares Why 12 Weeks Of Maternity Leave Isn't Enough
***

Hey Honey, I found the perfect place to go on vacation!

Did you ever have a toy excavator as a child? It's probably a stupid question for anyone reading this website. If you didn't, you wished you did and if somehow you haven't gone on to work in heavy construction, you probably still hold that dream close to your heart: to use the big, big digger. Luckily for you and your (maybe too) young children, there's a theme park that'll let you live out your dirtwork-adjacent fantasies.

Diggerland USA in New Jersey is America's first water park slash excavation party paradise, and you can book there now for when it reopens on March 13. This isn't a sponsored piece, we're just really excited about that second bit, though the water park is surely fine, too. What we're into is the part with real machinery and the even more heavy-duty Diggerland XL, which is where you can actually get control of proper equipment and use it to crush an unfortunate car.
Who knew that New Jersey could be fun?
***

I didn't know it was International Women's Day. My guess is that Burger King wishes it didn't know either.
Burger King causes stir on International Women's Day saying 'women belong in the kitchen'

Burger King have sparked outrage over their International Women's Day post on Twitter which says 'women belong in the kitchen' and was intended to promote female chefs

Although the Fabulous Mrs. Mis. Hum does make good sammich.
***
The ONT Musical Interlude
On this day March 8, 1990 - Cher
Cher won the worst dressed female, and worst video for 'If I Could Turn Back Time', in The Rolling Stone Magazine's awards, Donny Osmond won the most unwelcome comeback award. via thisdayinmusic.com
&&&
Born on this day: March 8, 1945 - Michael Dolenz
Michael Dolenz, singer and drummer with The Monkees who had the 1967 UK & US No.1 single 'I'm A Believer' plus 10 US & 8 UK Top 40 singles. Dolenz is now a actor, television director, radio personality and theatre director. via thisdayinmusic.com
***
Genius Award Winner meets Tonight's Feel Good Story of The Day.

MARCH 3--Angered that her roommate was playing the Chic classic "Le Freak" "over and over again very loudly," a Florida Woman allegedly battered the disco devotee during a 12:15 AM confrontation yesterday in the duo's apartment, cops report.

According to an arrest affidavit, Mary Ann Lannon, 53, "became upset" after the 64-year-old victim--who is Lannon's cousin--put the 1978 song on repeat.

Investigators allege that Lannon freaked out and pushed her kin into a "makeshift tiki bar, causing the bar to fall apart and the victim to strike her left eye on a speaker." Lannon's cousin, cops noted, suffered "severe swelling and bruising to the left eye."

Lannon, who was arrested at the Tampa Bay-area apartment she shares with her cousin, was charged with domestic battery, a misdemeanor. Seen above, Lannon was released Tuesday afternoon from the county jail on her own recognizance.

A judge has ordered Lannon to have no contact with the victim, whom she has lived with for the last five years.
***
Tonight's ONT has been brought to you by Inflation.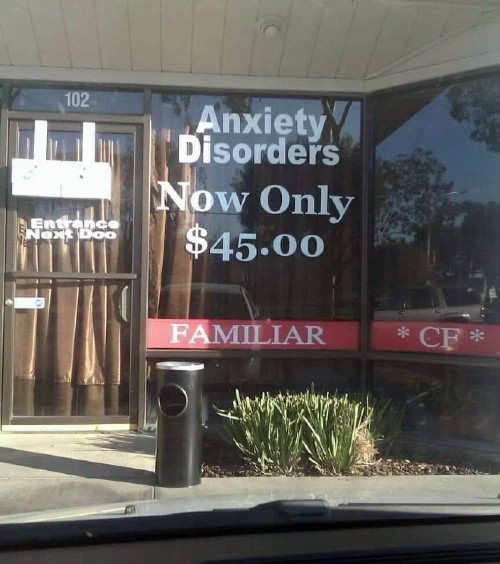 Notice: Posted with permission by the Ace Media Empire, AceCorp, LLC and Dewey, Cheatem & Howe, S.C. ONT tips, loose change, drink tokens and burner phones to petmorons at g mail dot com. Everything else to the all powerful Ace.

posted by Misanthropic Humanitarian at
10:01 PM
|
Access Comments