« Saturday Gardening and Puttering Thread - Is it March where you are? [KT]
|
Main
|
Saturday Afternoon Chess thread 03-06-2021 »
March 06, 2021
Ace of Spades Pet Thread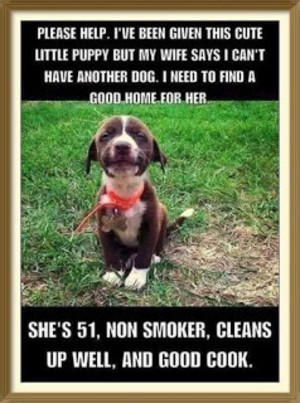 (H/T Lori B)
***

Good afternoon and welcome to the almost world famous Ace of Spades Pet Thread. Leave your troubles outside on the front porch, come on in and enjoy the world of animals.
***
A Little of This. A Little of That.

Do you use flea collars on your dog? If you do please read this article!(H/T Hrothgar)


Rhonda Bomwell had never used a flea and tick collar before. Pierre, her 9-year-old Papillon service dog, was mostly an indoor animal.

Still, her veterinarian recommended she purchase one, so Bomwell went to the pet store near her home in Somerset, New Jersey, and selected Bayer's Seresto collar.

A day later, on June 2, 2020, Pierre had a seizure, collapsing while Bomwell was making dinner. Lying on his back, the dog stopped breathing and his eyes rolled back.

Bomwell tried giving him CPR. Then she called the police. An officer helped her lift the dog into her car, and she rushed him to the hospital. Pierre died before he could receive medical treatment. Bomwell didn't think to take off Pierre's collar.

"I just didn't put it together," she said.

Bomwell isn't alone. Seresto, one of the most popular flea and tick collars in the country, has been linked to hundreds of pet deaths, tens of thousands of injured animals and hundreds of harmed humans, U.S. Environmental Protection Agency documents show.

Yet the EPA has done nothing to inform the public of the risks.

Seresto, developed by Bayer and now sold by Elanco, works by releasing small amounts of pesticide onto the animal for months at a time. The pesticide is supposed to kill fleas, ticks and other pests but be safe for cats and dogs.
***
It won't be long before we can blame robotic dogs for eating the home work. H/T Hrothgar
***
Chuckle worthy submission from BeckoningChasm.
***
This is pretty dang cool. This Is What Happens When A Cat Touches A Plasma Ball H/T Creeper.
***
Meet The PetMorons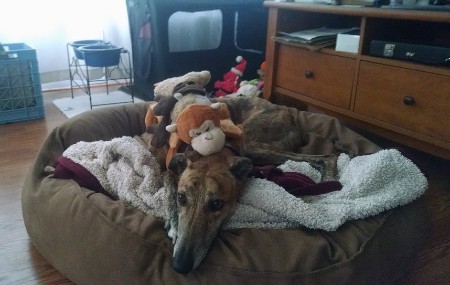 >
This is my boy Duncan. As you can see he is like most greyhounds in that he is relaxed to the point of comatose. Thus the reason I can stack toys on him.
-NR Pax

Oh how adorable! What a collection of toys Duncan has. He certainly appears mistreated, while living a pampered life. Thanks for sharing today.
***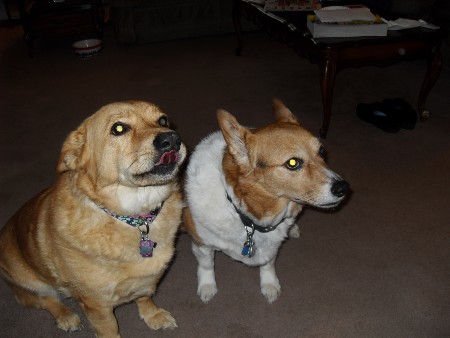 Hey, Mis Hum.

Put up a post on your piece, we had to put down our beloved Trixie today.

She was 16 years old, and as sweet and gentle a dog as one could wish.

Half Welsh Corgi, half German Shepherd, and don't ask me, I don't know how it happened.

Well, she and her brother Robbie, a purebred Corgi, are in doggy heaven now, chasing squirrels and cats, and getting treats to their hearts content.

We'll miss her terribly.

TANSTAAFL
So sorry to hear of your dog's passing. 16 years is a long life for a dog. And no we won't ask about her heritage. Trixie and Robby looked so dang cute together. Hopefully this little tribute will help ease the pain.
***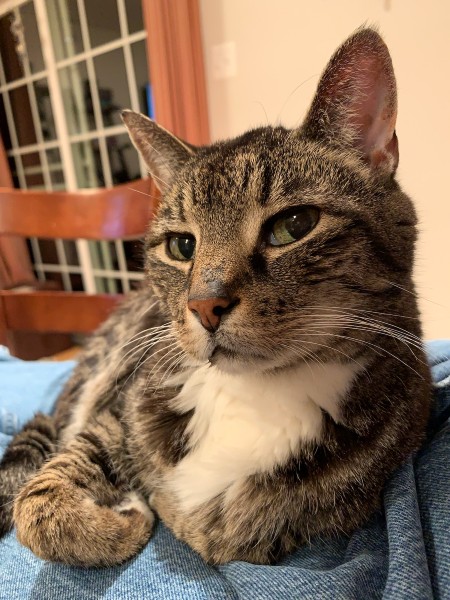 Hi Mis Hum,
Here is Vasca, a.k.a. A$%hole, Little Dummy and a host of other names we call him. We adopted him from the shelter 16 years ago and he's still got a few lives left in him. He'll be 17 in August. He has a couple health issues we deal with but is otherwise a happy and healthy tyrant. As you can see he owns my lap and rules all he surveys. At some point he stopped using the litter box so we started giving him treats whenever he did use it, to show our appreciation of course. Now we are fully trained to jump at the sound of him scratching in his box and attend him. He also does the cutest ear splitting shrieking in the morning when his dish is empty to make sure we feed him as soon as possible. He's a mostly benevolent dictator, only occasionally beheading an innocent house plant when left within reach. Other than that, he's a good boy.
Love the pet thread.
Signed DM
Well DM that photo is worth a thousand words. Vasca certainly has the look of Resident Cat in Chief. Glad he is doing well considering he is a Sr. Citizen now. Thanks for contributing to the Pet Thread.
***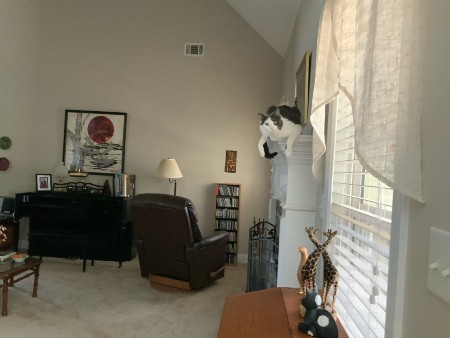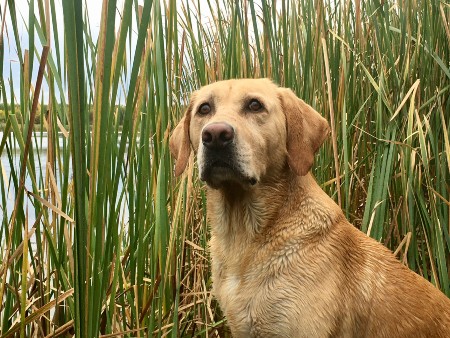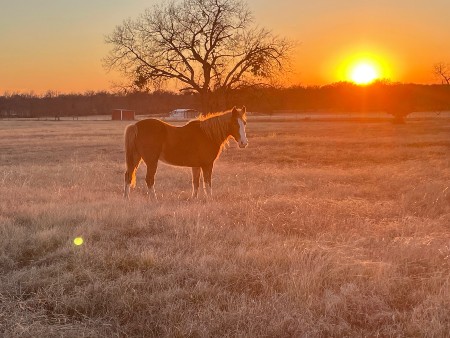 Hello Horde!!

Here are a couple pictures from the new digs. Three of the senior horses enjoying a Texas sunset. Wish I could take credit for the pics, but I can't.

First up is Rainbow. She was rescued from an island near Galveston after she was left there for 20 years with some cows.
Next is Boogie (looking the other way) and Bonnie. They are both Tennessee Walkers and have been together for almost 20 years. They were given to the rescue from a woman who became too sick to take care of them.

Thanks again for letting us post pics of the animals.

MW in Texas

No thanks necessary MW in Texas. I thank you for your regular contributions to the thread. You are affiliated with a wonderful organization to save those wonderful horses. We thank you for sharing with us today.
***

Well that's a wrap for another Pet Thread. We want to thank those who contributed to today's thread. Thanks!
If you have something you wish to share with us, you can reach us at petmorons at the gmail thingy dot com.
Until next Saturday, have a great week!

posted by Misanthropic Humanitarian at
03:00 PM
|
Access Comments