« Re-Education Camp Cafe: Ibex Cliff-Racing Club Edition
|
Main
|
The Morning Report - 3/4/21 [J.J. Sefton] »
March 03, 2021
Wednesday Overnight Open Thread (3/3/21) Early Bird Edition - Because
(H/T Nurse Ratched)
***
The Quotes of The Day
Quote I

"Passion is the quickest to develop, and the quickest to fade. Intimacy develops more slowly, and commitment more gradually still." Robert Sternberg
Quote II


"The world's largest restaurant chains are placing plant-based meat directly on the plates of millions of customers around the world," Bruce Friedrich, executive director of the Good Food Institute
Quote III

"Once I started making money I had this silent partner that just took almost half of my money and never gave me anything for it and that was the taxes," "I've never liked taxes…That's it, I don't like it. I work pretty hard for this stuff and I accomplished a lot and I was handicapped by my own errors. It's all my fault, I get that. But I had this silent partner. I never liked taxes." Tim Allen
Quote IV


When New York state announced that Phase 1B of vaccinations would include those who are "obese" or "severely obese," I knew I would qualify. My heart sank into my stomach. I am fat. I am a fat activist. Like a lot of larger-bodied people, I have embraced the word fat. Doing so allows me to buy clothes that fit, rather than those that could fit if I changed. Emily Duke, a professional person of girth
Quote V

Some have questioned the maturity of our youth. I don't.

A sixteen-year-old in 2019 possesses a wisdom and a maturity that comes from 2019 challenges, hardships, and threats. Rep Ayanna Pressley (D-MA)

I love the maturity of 16 year olds, don't you?
***

Does 'world class journalism" need gambling to supplement the bottom line?

Torstar Corp., owner of the Toronto Star, the Hamilton Spectator and other papers, announced on Monday it plans to launch an online casino betting brand in Ontario this year.

"We are excited at the prospect of participating in a regulated online Ontario gaming market with a made-in-Ontario product," said Corey Goodman, Torstar's chief corporate development officer, in a news release.

After decades of being controlled by a trust owned by the families who founded the Toronto Star in 1892, Torstar was recently bought by an investment company called Nordstar, which promised to maintain the company's focus on producing "world-class journalism befitting the Star's storied history.
***

Catchy headline: Flaming Phallus: Starship SN10 Makes Spectacular Landing... Then Explodes

Update (1845ET): After initial delays, SpaceX successfully landed a Starship prototype after a high-altitude flight test for the first time on Wednesday, marking a major step forward for Elon Musk's company in the rocket's development.


But minutes after softly landing on a concrete pad, the prototype rocket exploded. The cause of the explosion, or whether or not it was intentional, was not immediately clear.
***
Do you need a spike in your blood pressure? If you do, watch this.

The same people who take solace in living in a Nanny State also probably are consumers of: Bottled Fresh Air

A UK company has sparked controversy online for selling glass bottles filled with the "freshest coastal air" for up to $105 per bottle.

Coast Capture Air started bottling fresh air and selling it as a souvenir and a talking point about the importance of clean air in the modern era, but then people from polluted areas of the world reportedly started buying these bottles for practical purposes, inhaling the clean coastal air every day. They told the company that it helped counter the harmful effects of air pollution, so it kept selling it and even attached a price tag that seems staggering for what is essentially an empty glass bottle – £75 ($105).
***

The Washington Redskins Pansies will never be the same.

Per ESPN "the team had announced last month that the cheerleader program was paused while it decided what direction the rebranding would take. Petra Pope, hired by the team as a senior adviser focused on creating game-day entertainment, said the goal is to create a "more modern franchise."

Pope told ESPN "with that comes inclusivity, diversity and in my mind, as an entertainer, athleticism. My desire is to create a team that is all of that — inclusive, diverse, coed, athletic — to set the gold standard in the NFL. We're looking for that super athlete that can dance, perform tricks and stunts and manipulate whatever props that will create a really great show."

Former cheerleaders will have to try out for the dance squad.

"Change can be extremely difficult," Pope said. "I appreciate the passion that the ladies have and can relate to that passion because I've been a mentor for thousands of dancers over my career. As we progress to a reimagined era, the choreography will be much more athletic. We welcome the dancers of the past to audition, and if they have that skill set, they're welcome to join us."
***

Over 5,523 Michiganders in long-term care facilities have died from COVID-19, which is 1 in 3 deaths in Michigan. It looks like the Wicked Witch of The North has some serious 'splaining to do.

Ronna McDaniel asks "Is anyone surprised that Gretchen Whitmer is trying to cover up her nursing home scandal?"

Life, death, at this point in time what does it matter?
***

Pow, bam to the moon Alice, really!!!! If you are an adventurous soul, here's your chance to fly to the moon.

Japanese billionaire Yusaku Maezawa is seeking eight members of the public to join him on the first private flight to the Moon.

Maezawa announced his unusual talent search in a video with SpaceX head Elon Musk. The clothing tycoon behind Zozo plans to fly on SpaceX's first private lunar flight and he hopes to cover the costs for eight everyday people to join him. The contest, called dearMoon, was announced by Maezawa on Twitter on Thursday.
***

We joke about the novel '1984' being a "How-To Guide". It really is. Colorado continues to fall deeper into the abyss.

The Colorado Senate President Pro Tempore, Kerry Donovan, is the prime sponsor of SB21-132, Digital Communications Regulation, which if passed, would fine websites $5,000 per day as a class 2 misdemeanor if they "allow" user comments that:

"...promote hate speech; undermine election integrity; disseminate intentional disinformation, conspiracy theories, or fake news; or authorize, encourage, or carry out violations of users' privacy..."

A "digital communications division" would assume responsibility for licensing websites.
***
Remember when the Left's mantra was: We support our troops?

Report: National Guard Members Sickened After Being Served Undercooked Food While Guarding Capitol
National Guard troops have complained of "gastrointestinal" issues after being served undercooked meals and food contaminated.
Nothing says support like puking and/or shitting your guts out......
***

Ahhh, the glorious results of government "thought".

These Two Islands Are Just 2.4 Miles Apart, But Have a 21-Hour Time Difference

The Diomedes, two small islands in the Bearing Sea are famous as one of the few places where you can travel back in time, sort of…

The international date line is an imaginary line that runs through the middle of the Pacific Ocean, marking the difference between calendar dates. Crossing the line from east to west, you would need to set your clock forward by a day, while crossing from west to east, you would set it back by a day. The international dateline runs from the North to the South pole, but it isn't straight; instead it zig-zags, taking into account various political borders. It just so happens to pass right between the Diomedes Islands, in the Bering Sea, making it possible to (sort of) travel through time just by traversing a distance of only 2.4 miles (3.8 km).
***

Pot calls kettle black. Fat ass pastor resigns for telling women they shouldn't let themselves go.
After sermon criticizing wives' weight, pastor resigns as moderator of General Baptist meeting
'Why is it so many times that women after they get married let themselves go?' a General Baptist minister asked in February.
***
***

A one-stop shop for assisted dying. 'I'm the Doctor Who Is Here to Help You Die'

Why do so many patients have to wait until they're suffering terribly before they can get relief?

'I'm the Doctor Who Is Here to Help You Die'
Why do so many patients have to wait until they're suffering terribly before they can get relief?

The first thing Dr. Lonny Shavelson thought when he stepped into the room was This is a bad room to die in. It was small and stuffy and there weren't enough chairs. He would have to rearrange things. He would start by pulling the hospital bed away from the wall, so that anyone who wanted to touch the patient as he died would have easy access to a hand or an arm or a soft, uncovered foot. But first, there were loved ones to greet. They all stood stiffly by the doorway, and Shavelson hugged each of them: the three grown children, the grandson, the puffy-eyed daughter-in-law, and the stocky, silent friend. Then he sat down on the edge of the bed.

"Bradshaw," he said gently, looking down at the old man lying under the covers. Bradshaw Perkins Jr. blinked and stared vacantly at the doctor. "You don't know who I am yet, because you're still waking up," Shavelson said, buoyantly. "Let me help you a little bit. Do you remember that I'm the doctor who is here to help you die?"
***
The ONT Musical Interlude
On this day: 3 Mar 1966
Neil Young, Stephen Stills and Richie Furay formed Buffalo Springfield in Los Angeles. Among the first wave of American bands to become popular in the wake of the British invasion, the group combined rock, folk, and country music into a sound all its own. Its million-selling song 'For What It's Worth' became a political anthem for the turbulent late 1960s. via thisdayinmusic.com
&&&
On this day: 3 Mar 2012
American rock guitarist Ronnie Montrose died from a self-inflicted gunshot wound aged 64. The guitarist who led the bands Montrose and Gamma had been ill suffering from prostate cancer. Montrose had also worked with Edgar Winter, Van Morrison, Dan Hartman, Sammy Hagar and many other artists. via thisdayinmusic.com
***
It is all fun and games until you run out of brewskis. Genius Award Winners.
WISH YOU WERE BEER Drunk pals floating on inflatable mattress are rescued TWO MILES out to sea...but only panicked when they ran out of beer
***
For those who spend a significant amount of time in the great outdoors (including yours truly) here is: Tonight's Feel Good Story of The Day.

A Massachusetts doctor may have discovered a shot that will prevent Lyme disease in humans. The drug received federal approval from the Food and Drug Administration to be tested on people at the end of 2020. The Phase 1 clinical trial on 66 human subjects began last week. If effective, the shot will be available in the Spring of 2023.

Mark Klempner of Massachusetts Biologics at the UMASS Medical School has been working on a cure for Lyme disease for a decade. With tick-related illnesses increasing in the eastern half of the country and on the rise in the Midwest, the state of Massachusetts invested $1 million in Klempner's research. The doctor created a "pre-exposure prophylaxis" (PrEP) that delivers anti-Lyme antibodies directly to a patient. PrEPs are unlike vaccines, which trigger the patient's immune system to produce antibodies. Instead, PrEPs supply antibodies directly. The shot would kill the bacteria from a tick bite before a person would be infected. Patients would need to be inoculated every year as the shot's effectiveness would last for nine months.
***
Tonight's ONT has been brought to you by a Portmanteau Word.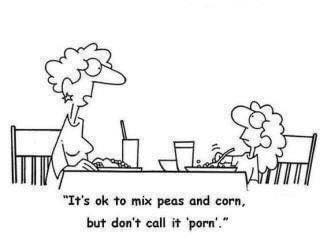 Notice: Posted with permission by the Ace Media Empire and AceCorp, LLC. Serving your ONT needs and wants since 2008. Often imitated never duplicated.

posted by Misanthropic Humanitarian at
09:37 PM
|
Access Comments