« Mid-Morning Art Thread
|
Main
|
Illegal Immigrants Test Positive for Covid But Are Sent On Their Way Into the Interior of the Country »
March 03, 2021
The Morning Rant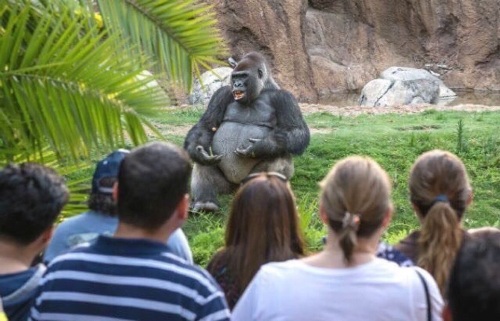 As soon as the 2020 election went sideways and lawsuits started being filed, I figured we were on a train to Nowhere. I wrote at the time that the evidence Trump's attorneys needed to bring to the trial had to be at least 3 levels above "rock solid certain" for them to prevail, but it turns out that even this was an understatement.
Because, obviously, at the end of the day (as well as the beginning) no court wanted to have to deal with a case like this. I should have realized this even before the election. So they all punted.
And then, the more I thought about how we got here, the more I started to realize that we've been fighting on the wrong battlefield. For decades.
Sometime during, I think, the late 70s or early 80s, conservatives noticed that the liberals were winning a lot of victories. We would pass laws and then the liberals would run to the courts and get it in front of some liberal, and the court would (surprise) rule that the legislation is unconstitutional. Or liberal courts would overturn long-standing precedent (like the laws outlawing abortion in the all of the states that had them) and they would win the appeals, all the way up to SCOTUS.
So conservatives thought, hmmmm, what we need are more conservative justices. Out of this need was birthed The Federalist Society:
The Federalist Society was founded in 1982 by a group of students from the Yale Law School, Harvard Law School, and University of Chicago Law School who wanted to challenge the liberal or left-wing ideology that they perceived to dominate most elite American law schools and universities. The organization's ideals include "checking federal power, protecting individual liberty and interpreting the Constitution according to its original meaning", and it plays a central role in networking and mentoring young conservative lawyers.
So we got our pipeline to the judiciary. The Federalist Society is now, and has been for years, the gatekeeper for conservative jurisprudence. All Republican president have used their recommendations for judicial appointments and the federal judiciary at all levels are crowded with Federalist picks. I remember when it came time for George Bush to make his first SCOTUS pick, and he brought out Harriet Miers, and the outrage from conservatives was fierce, like, of all the conservative judges we've got and you think the best pick is one of your Texas cronies? And it didn't help that we had tools like Hugh Hewitt fluffing her as the 2nd incarnation of Robert Bork. Fortunately, Bush ditched her for Alito, which was a much better choice. And I still wonder what the hell W was thinking.
But I digress.
So the question we've got to ask ourselves is, how are we doing with the court thing? After nearly 40 years of building a conservative legal movement, what have we got to show for it?
The most charitable answer I can come up with is that the results are mixed at best. Yes, we've got some good appointments, but there have been far too many who have either drifted left over time or perhaps were always liberal and managed to not have to be obvious about it -- until the time comes to decide a high-profile case, and then suddenly Obamacare is a "tax" and so it is allowed to stand.
Part of the reason we keep losing is the natures of conservatism and progressivism. Progressivism is active and evangelistic. Conservatism is William F. Buckley standing athwart the train of history yelling STOP!. If your philosophy can only be described in negative terms, you're going to lose to someone with an active, go-forward agenda. And especially when you get to the courts.
Conservatives have believed that the courts are inappropriate venues to implement political agendas (that is what the legislative and judicial executive branches are for). But progressives don't agree. Progressives believe that there is no such thing as an inappropriate venue to implement their political agenda -- which is why we have such things as drag queen story hour, seminars about why math is racist, woke mobs toppling statues, and BLM rioters screaming in the faces of bystanders at outdoor restaurants.
Boy, talk about a totalizing meta-narrative. Progressivism has it all. This is why it's so fake when you hear them talk about a red/blue separation of the country, like that would be something they'd be content with. As if "you do your thing and we'll do our thing" was ever part of their vocabulary. When they talk like this, you know they're lying.
How can we fight such a thing?
Other than a separation, I don't know. But I think the judiciary was the absolutely the wrong battlefield to commit to. Academia would probably have been better. Or the media. Maybe we should have established a J-school equivalent of the Federalist Society where future journalists are not taught that their mission is to change the world, but rather, the emphasis would be on honest reporting of the facts.
Naah, that's just crazy talk.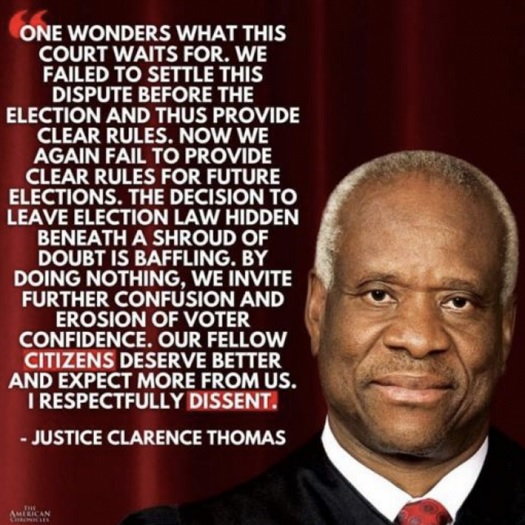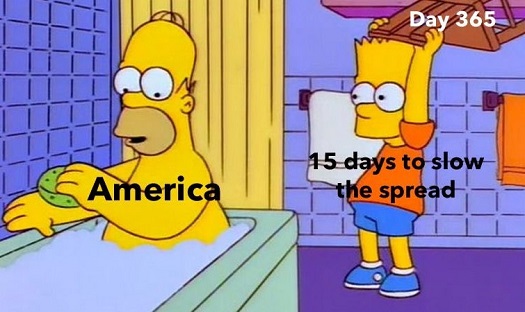 This Tweet Did Not Age Well: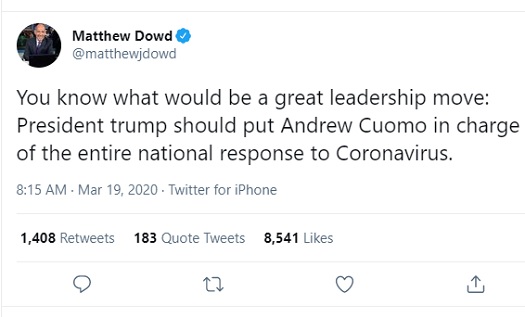 Dowd is unbelievably dumb. So dumb that I once considered changing the designation of the Internet Dumbness Scale from the 'kohn' to the 'dowd'.


This, However, Did Age Well:

From a review published in the Arizona Republic newspaper, Dec. 1983.


Triggered: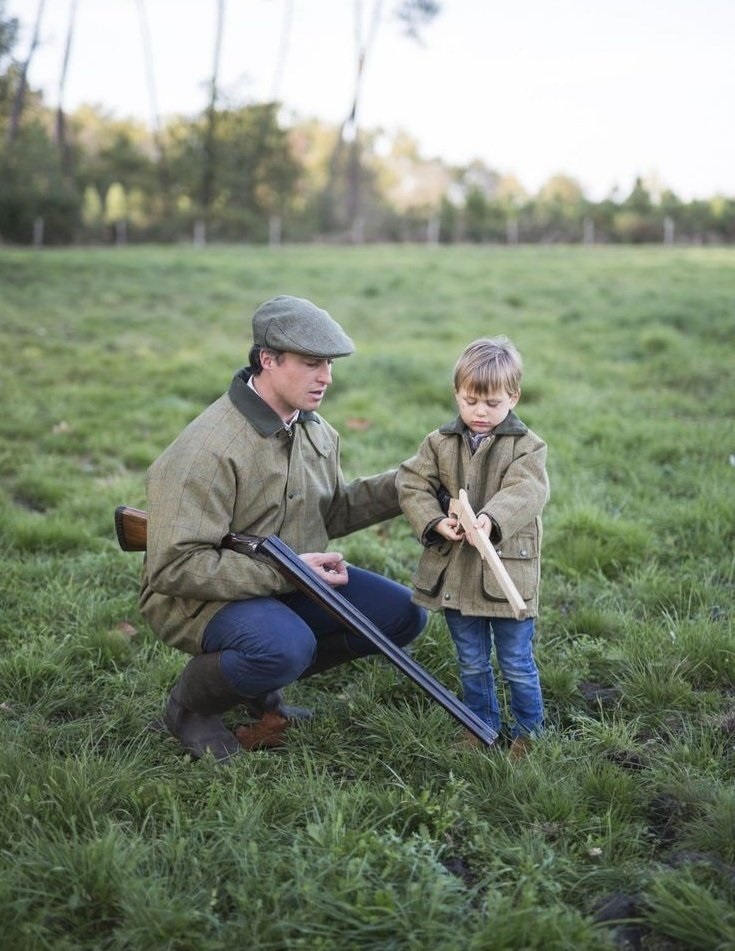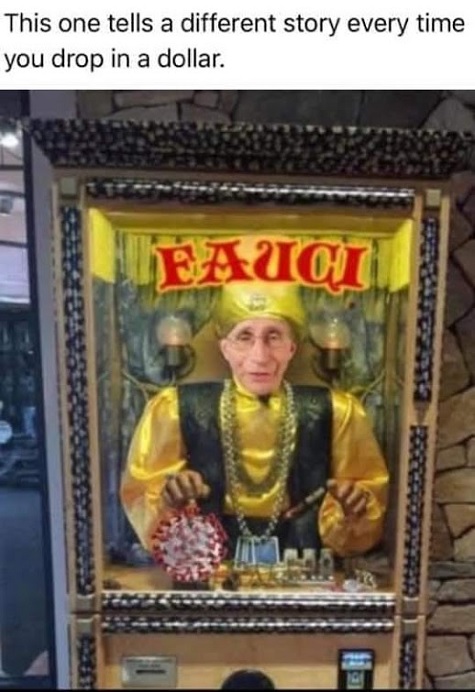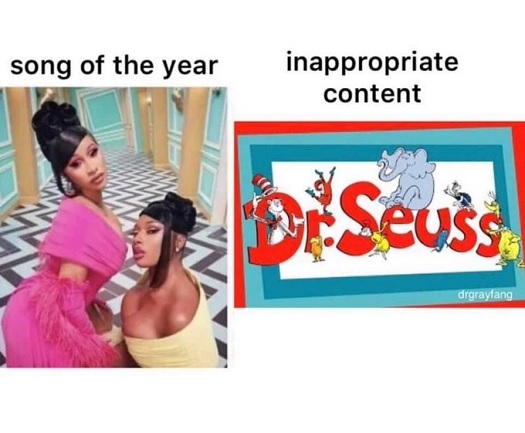 AoSHQ Weekly Prayer List
Please submit any prayer requests to "Annie's Stew" at apaslo atsign hotmail dot com.
Prayer Requests:

12/12 – Katya, the designated driver sends an update that she was in the ER with shortness of breath last weekend, and has found she has a blood clot in her lung now. The blood thinner she was on for the clot in her leg wasn't doing the job, so she is giving herself injections twice a day of enoxaparin sodium. She feels good, mostly. She sends her thanks for prayers and support through her chemo treatments.
12/29 Update: Last week was her last chemo treatment. She still has 4 infusion treatments of Keytruda, which is the immunotherapy drug that is still in clinical trials in the US. She has an appointment on Wednesday with the surgeon to scheduler her mastectomy. She sends thanks for continued prayers and support.
1/19 Update – Katya's surgery was pushed back to the 28th because she has pneumonia.
2/8 Update – Katya's pneumonia is getting better, and she has been cleared for surgery. On Thursday, she will have a bilateral mastectomy. Prayers for recovery and continued cancer treatment are requested. In a couple of weeks she will begin radiation therapy.
2/16 Update – Katya sent word that her surgery went great, but she's had some issues since then. (The blood thinner medication for blood clots caused low blood pressure. Then she was losing blood, which caused dizziness and confusion. She got 4 units of blood, so that seems to be getting better. Her pneumonia and chemo have not helped with all of this, but it is getting better.) The surgeon thinks they got 99% of the cancer during surgery. And she is so happy that the surgery is over!
3/2 Update – Katya says she is healing well now, and things are back on track with her treatment.

1/8 – Captain Whitebread requests the means to get an eye exam and some new glasses. His current glasses are 4 years old, and he can see distances fine, but his up-close work is blurry. Since he works around computer screens all day, that's a big problem. His side jobs have all shut down due to Covid, so he's barely getting the bills paid now; there is nothing to spare.
2/3 Update – Captain Whitebread sends his thanks to the Horde who have prayed for him and who have contributed. He has received contributions to cover the cost of the exam and new glasses.

1/18 – Pollywog the 'Ette requests prayers for "Thing From Snowy Mountain". His sister just passed away from Covid caught due to a suppressed immune system from chemo. His mom is in her 80s and also caught it, leading to hospitalization and was put on a ventilator (although she has been allowed to remain conscious). He needs comfort, physical endurance/strength, and positive human interaction. Prayers for provision and a better job would also be helpful.
2/10 Update – His mom is in rehab, but still on a vent. She is awake and seems stronger, but still fails the breathing tests and the medical people are back to trying to convince him to let her die. Lots of scope for prayer in the situation.
2/18 Update – Thing From Snowy Mountain has been threatened with a lawsuit by his mom's sister to force him to put her in hospice because she didn't like the result of a Facetime call she attempted yesterday and has decided his mom is braindead. He has contacted a friend who is an attorney, but needs wisdom, favor, peace, etc. as he works through this attempt to, essentially, kill his mom by someone who should be showing compassion and support.

1/20 – Washington Nearsider requests prayers for his mental and financial stability as he leaves his marital home after several years of debating the issue back and forth. Nearly all of the familial debt is in his name, and he is moving into a one-bedroom apartment with only a mattress and computer. Prayers for his wife that she finds peace and grace, and for his two children (ages six and four) that they come through this difficult time with resiliency, maintaining their joy, and exuberance for life.

2/1 – Hrothgar requests prayers for an upcoming, non-optional, non-trivial surgery on Thursday (2/4/2021), followed by several days in the hospital for follow-up. His original cancer diagnosis (from back in November) remains confirmed, but the follow-up biopsy shows clear margins as of today, for which he is thanking God. He'd also like a prayer for DaughterH as she strives to keep everything on an even keel for him!

2/1 – Tonypete asks for prayers for his buddies Jenny and John, who were moved to hospice care this week. Pray for a peaceful and easy transition to their final rewards. Jenny has been suffering for years from cancer and John found out 6 weeks ago he had giloblastoma. He declined remarkably quickly.
2/8 Update – Jenny passed away on 2/2, and John passed away on 2/6. Both will be sadly missed.

2/3 – Juddgement sends an update. Several months back, he had requested prayers for his brother-in-law, who was undergoing hospitalization for severe depression. There have been issues: medication side effects, misdiagnosis by medical staff, a new rehab facility, new medical caregivers. But with a lot of time, care, and work, his brother-in-law is almost a normal functioning adult. Juddgement is adding on to his house now, to provide a suite so his brother-in-law can maintain a semblance of independence, while they can continue to monitor his recovery. Juddgement sends thanks for your prayers.

2/9 – Rosasharn requests prayers. Her husband has scarring in his lungs (after getting Covid) and can't recover. They don't know how long he has, or if they will be able to see him again. Please pray for her to have the strength to get through this, and when his time comes, that it be peaceful and he is welcomed into Jesus' arms.
2/10 Update – Rosasharn's husband passed away on 2/10. Thankfully, she and her daughter were able to visit him before he passed.

2/10 – Prayers are requested for Maggie at The Universal Spectator, who is having a lung biopsy today.

2/19 – Pooky's Girl requests prayers for Pooky, as he is going to have surgery to correct his deviated septum on 3/9. She is praying that the anesthesia works (he's had problems with that in the past) and that it helps him breathe better and in turn helps his mental state.

2/26 - BeckoningChasm requested prayers for L,Elle, a former member of the Horde, who is going to have surgery and is a bit frightened by the prospect. Any prayers would be most appreciated.

2/26 – Mindful Webworker requested prayers for complete healing for his wife, MJ, who has for decades lived with a disfiguring and debilitating health problem. It as lessened and worsened by never gone away. Suddenly, the night before last, it has become very much worse than it has ever been.


For Healing:

9/23 – Dr_No requests continued prayers for his daughter Megan. She had surgery for cancer earlier, and now has had the 2nd of 12 FOLFOX chemo treatments for her Stage III-C cancer. It's been rough – fatigue, weight loss, cold sensitivity, jaw pain. She's losing an average of 6.5 pounds per week now and has lost approximately 25 pounds since her surgery and beginning chemo. Her attitude is terrific despite what she's going through, but it'll be a rough slog between now and January.
10/8 Update – Megan was admitted to the hospital for bi-lateral pulmonary embolisms. Luckily, the embolisms responded to treatment. Dr_No says thanks again for sending words up for Megan!
11/18 Update – Megan has had the 6th of 12 chemo treatments. She is still having the symptoms above and reactions to the FOLFOX series. Her mom bought her a pair of Neuropathy gloves, and those seem to help reduce the pain and tingling in her hands. She is still losing 3-5 pounds per week. Dr_No thanks the Horde for the prayers for her.
2/10 Update – Megan had the last of her 12 FOLFOX Protocol chemo treatments on 2/9. She goes to the clinic for removal of her port, and after that, she'll be on every-three-month follow-up exams. It looks like she is past the worst of it now. Thanks to the Horde for your kind thoughts and prayers sent up for her. It worked!

2/3 – Sassy requests prayers. She was diagnosed with breast cancer and will undergo a double mastectomy on 2/8. Prayers for strength, mental, physical, and spiritual recovery.

2/10 – Prayers are requested for Vana, who had a scope shoved down her throat into her lungs for a biopsy. Pray for healing and good recovery.

2/24 – Lyndi Barker could use some prayers. She has Stage 4 cancer that has spread everywhere.

2/24 – Prayers are requested for Suzy. She is fighting liver cancer, and now just barely survived a bout of septic shock. Prayers for her and her husband are appreciated.

For submission guidelines and other relevant info, please contact Annie's Stew, who is managing the prayer list. You can contact her at apaslo at-sign hotmail dot com.
If you see a prayer request posted in a thread comment, feel free to copy and paste it and e-mail it to Annie's Stew. She tries to keep up with the requests in the threads, but she's not here all of the time, so she may not see it unless you e-mail it to her.
Please note: Prayer requests are generally removed after five weeks or so unless we receive an update.
Please remember the Prayer of St. Francis:
http://www.prayerguide.org.uk/stfrancis.htm
Keep calm and pray on!


Who Dis: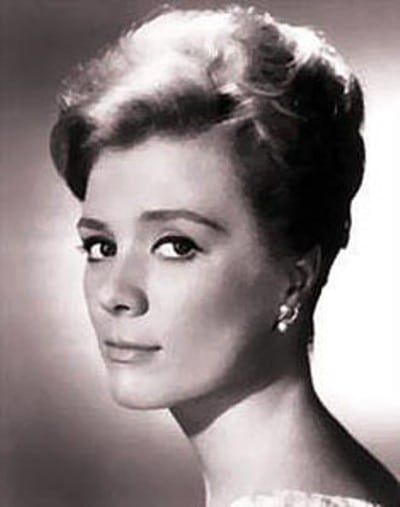 Photo 2
Photo 3
Photo 4
Photo 5
Photo 6
Photo 7


For the 'Ettes: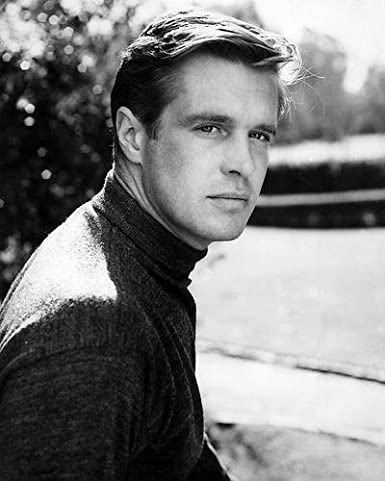 Photo 2
Photo 3
Photo 4
Photo 5


Monday Who Dis: Amy Adams teamed up with Jamie Lee Curtis' godson, Jake Gyllenhaal, for the 2016 suspense thriller Nocturnal Animals.


Today's Edition Of The Morning Rant Is Brought To You By Taiwanese Beef Noodle Soup: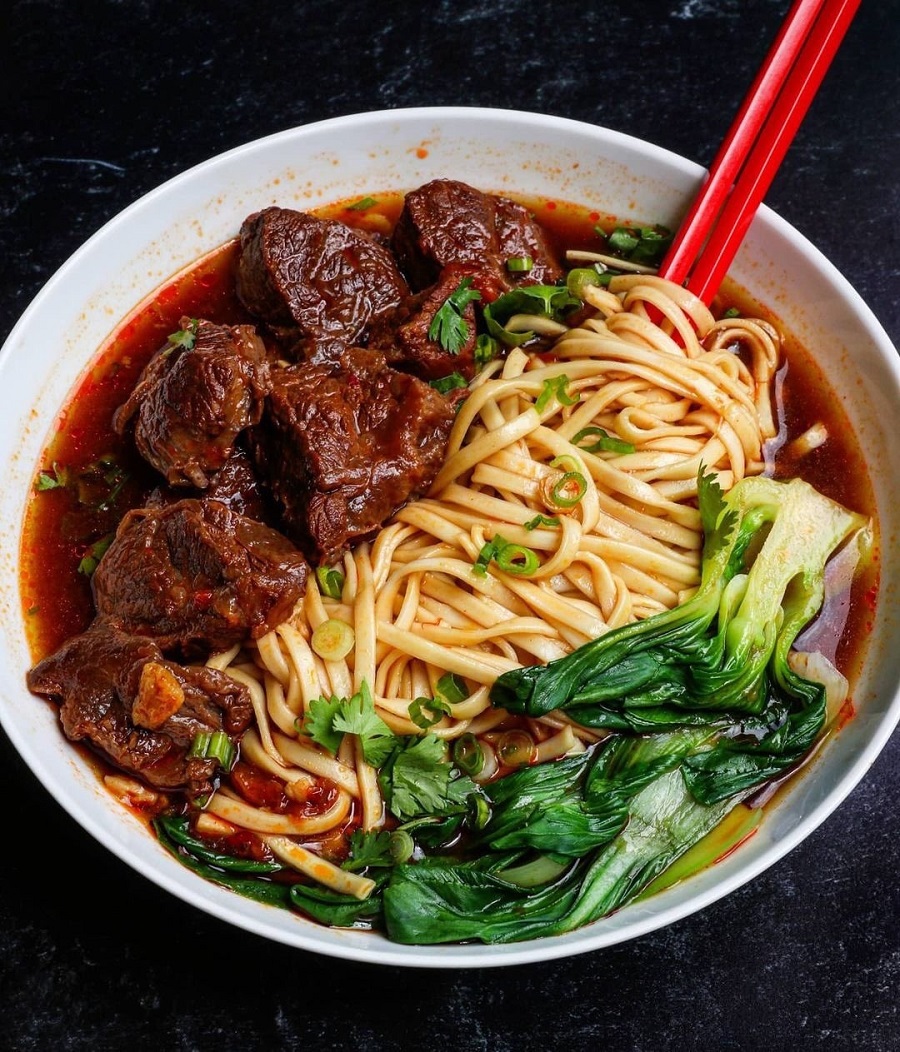 (click for bigger soup)
Noodle soup recipe available here.

posted by OregonMuse at
11:13 AM
|
Access Comments